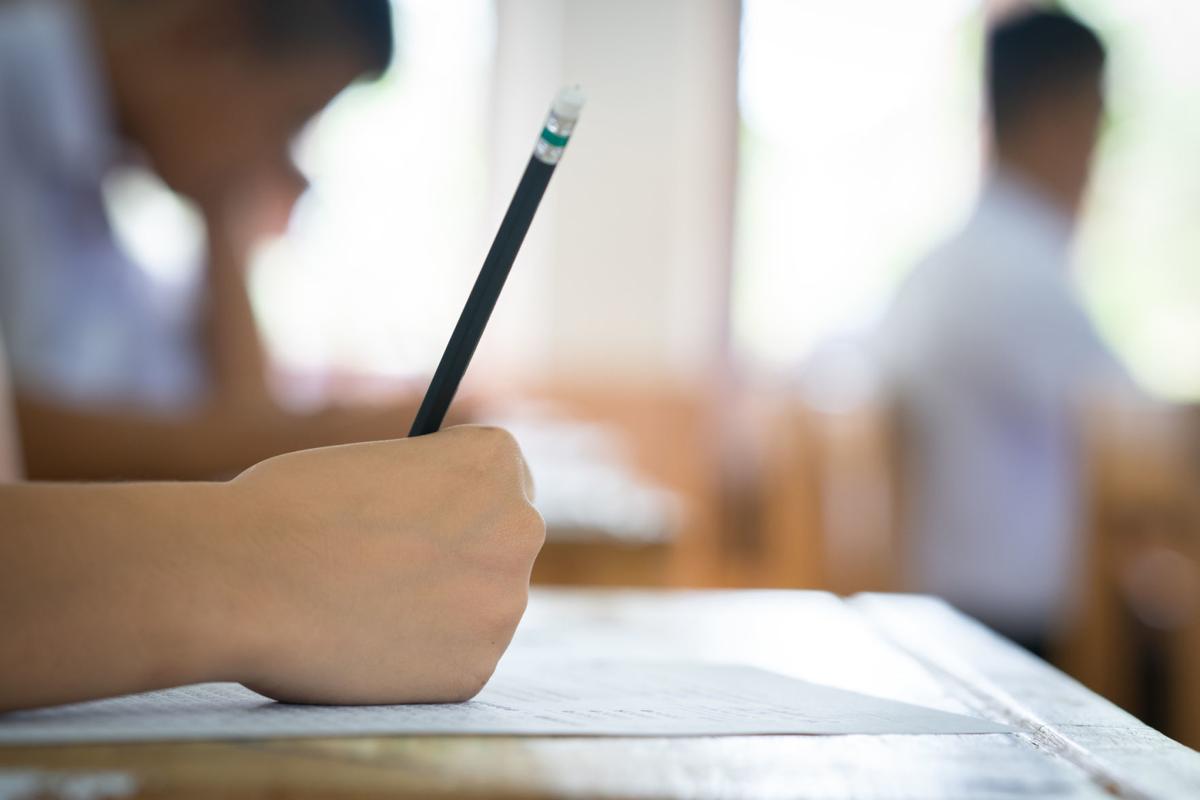 More schools across Tucson and the state received top marks last school year, according to letter grades issued by the Arizona Department of Education.
The grades are based on year-over-year student academic growth, scores on statewide assessments, high school graduation rates and indicators that a student is ready for success at the next level. The letter grades are designed to give school leaders, teachers, parents and community members a snapshot of where they are doing well and where they need to improve.
Across Pima County, 29% of schools earned grades of A, up from a quarter of schools the year before and slightly higher than the 27% of schools that received an A statewide. The number of Pima County schools that received a D or F rating fell nearly three percentage points to 15%, still higher than the statewide 12% of schools that received D and F grades.
On the charter school front, there was a greater percentage of A-rated schools statewide at 35% compared with 24% of traditional schools.
TUSD, Tucson's largest school district, saw improvements for at least two consecutive years.
It maintained eight A-rated schools for the second year in a row. The district increased the number of B- and C-level schools to 57 — up from 52 last year — including the alternative schools that serve at-risk students, Teenage Parent and Project MORE high schools, which were counted for the first time.
TUSD Superintendent Gabriel Trujillo said he's pleased with the district's progress over the last two years, noting that most of the schools seeing improvements were low-performing schools.
Out of the 17 schools that saw improvements, 10 came up from a D or F grade last year, and four improved from last year's C grade, according to Arizona Department of Education data.
The only TUSD school to jump three letter grades was Ochoa Community School, which went from an F to a B.
"Ochoa's teachers and support staff put in hours beyond what is expected and still do," Principal Rosamaria Duarte Raub said. "Even though we accomplished a B-school grade, we need to continue all our efforts and energy to grow our scholars' knowledge further."
Trujillo attributed Ochoa's improvement to a few key factors. The school has an instructional coach who offers job-embedded professional development for teachers, including lesson coaching, mentorship and support.
Low-performing students at Ochoa also received extra help with reading and math skills, Trujillo said.
TUSD has about 58 instructional coaches, which the district has hired over the last four years, Trujillo said. The district's goal is to hire about 22 more, which will take time as funding allows, Trujillo said. He hopes to hire six or seven more instructional coaches over the next three years.
These positions are mostly paid for with Title 1 funds, federal funding allocated to schools with high numbers of low-income students, as well as Title II funds, which are for professional development.
Instructional coaches "can make all the difference," Trujillo said, and are "a characteristic of highly performing schools."
Decreasing teacher vacancies has also played a role in school improvement, he said. Both Ochoa and Holladay Magnet Elementary, which improved from a D to a B, began last year fully staffed after years of starting with vacancies.
"When you can get highly qualified staff in these classrooms, it really makes a difference," Trujillo said.
In an effort to keep the momentum going, Trujillo said he would like to create a professional development center where the district could host job-embedded learning for teachers. The center, if approved by the governing board, would be housed at the shuttered Howenstine Magnet High School.
TUSD's A-rated schools serving grades K-8 were Annie Kellond, Carrillo Magnet, Davis Bilingual Magnet, Dunham, Fruchthendler and Soleng Tom, half of which previously had a B. At the high school level, University and Sabino maintained their top grades.
Throughout the district, 14 campuses improved one letter grade while 11 fell one grade, including the previously A-rated Borman K-8, Gale and Sam Hughes elementary schools.
Both Holladay and Maldonado Elementary improved two letter grades, from a D to a B. And Davidson Elementary fell two grades from a B to a D.
Eighteen TUSD schools — three fewer than last year — got a D or F grade. Catalina maintained its D rating — the only high school in TUSD below a C. At the K-8 level, 15 schools received a D. Although two of those were improvements over F grades last year — Blenman Elementary and Utterback Middle. Anna Lawrence 3-8 and Safford K-8 both received F grades.
As was the case at least the last two letter grade cycles, no other major school district in the Tucson-area had any F-rated schools.
Arizona's D- and F-rated schools, most often found in poor and underserved neighborhoods, are required to send notices of their performance to homes as a form of accountability.
Sunnyside, Tucson's second-largest district and also the district with the highest poverty rate, according to the auditor general, has one A-rated school, Elvira Elementary, an improvement over last year.
Two of its 19 campuses got a B, down from last year's five. The district had 12 C-rated schools and four D-rated, one more than last year.
Sunnyside and TUSD are the only major Tucson-area districts that do not receive funding from a voter-approved levy increase. Some districts use these funds for student services, including programs meant to raise test scores, such as tutoring and academic intervention.
The district with the highest percentage of A-rated schools is Vail, with 17 out of 19 schools receiving an A, which is one more than last year. Vail had one B-rated and one C-rated school.
"We are thrilled to hear that Vail is the top performing district in the state of Arizona, and that we have two of the top three elementary schools in the state," Vail's Deputy Superintendent Debbie Penn said in a statement. "This only happens because our staff and community invest deeply in each other and in our children."
Like Vail, Catalina Foothills and Tanque Verde school districts have mostly A-rated schools, each with one B-rated, an improvement over last year. None of the seven graded schools in Catalina Foothills fell a grade and Manzanita Elementary moved up from a B.
Likewise, in Tanque Verde, no schools fell a letter grade, with Agua Caliente Elementary improving from a C to an A and Tanque Verde Elementary improving from a B.
In the Amphitheater Public Schools district, 70% of schools received an A or B grade and no schools fell below a C, all improvements over last year.
The Flowing Wells Unified School District had 67% of schools earn top marks, with two more A-rated schools than last year. The district continued to have no D- or F-rated schools.
Marana Unified had 10 schools receive an A or B mark, one less then last year. The district still had three D-rated schools: Marana and Tortolita middle schools and MCAT High School, an alternative school, which was counted for the first time.
In the Sahuarita Unified School District, 57% of schools earned top marks, with Copper View Elementary and Sahuarita Intermediate improving to an A. Sopori Elementary slid from a C to a D.
Schools have until Nov. 15 to appeal their letter grades.
Search on all or part of a school name. Search on other columns by typing in the field at the top of the column. School models are K-8, 9-12, hybrid and alternative.
Contact reporter Danyelle Khmara at dkhmara@tucson.com or 573-4223. On Twitter: @DanyelleKhmara
Get local news delivered to your inbox!
Subscribe to our Daily Headlines newsletter.