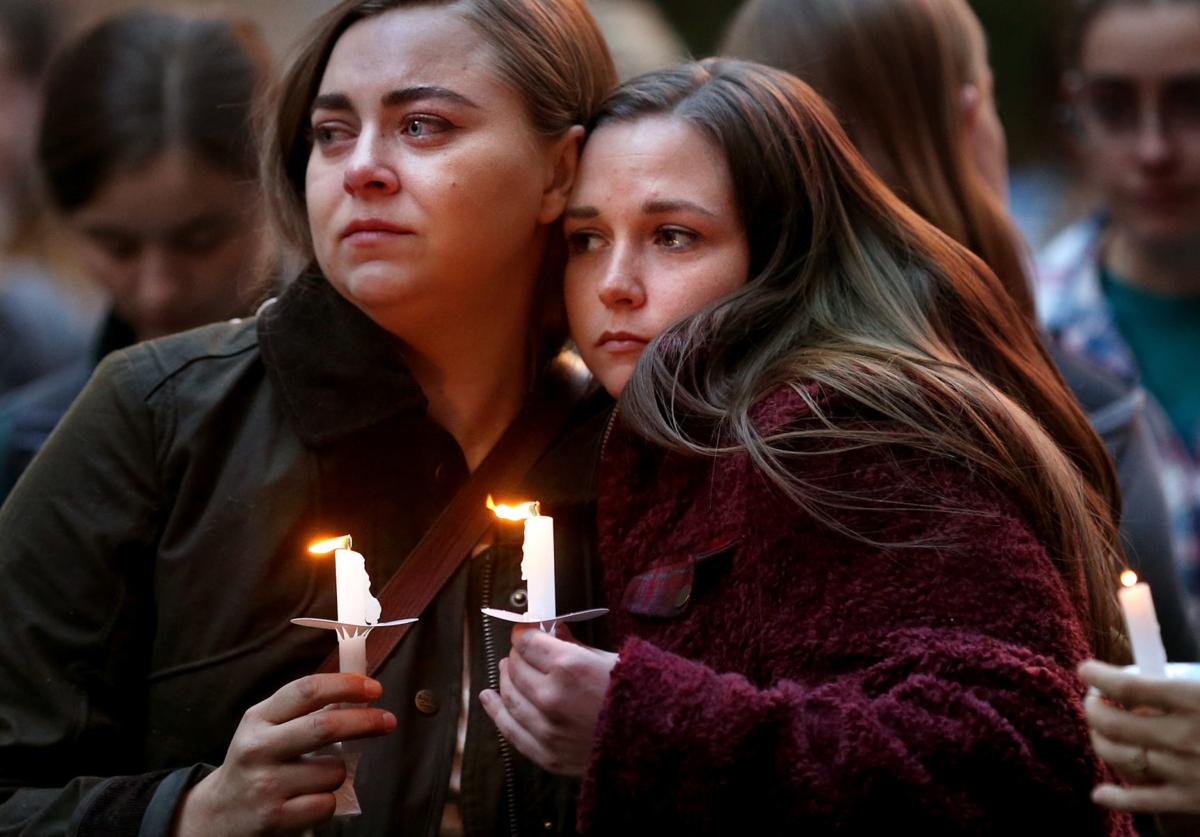 The last time Savannah Chavez talked to Genevieve Comeau, she told her how much she appreciated her dear friend. They made plans to go rock climbing later in the week. But that never happened.
Comeau's friends were shocked when they heard that the 25-year-old University of Arizona doctoral student — a promising scientist — and her boyfriend, 31-year-old Ethan Lindauer, were found shot dead in their north-side home on March 5.
Tucson police have ruled it a murder-suicide. Lindauer apparently shot Comeau before turning the gun on himself, police said.
Chavez was one of about a dozen people who spoke in Comeau's honor at a Thursday night vigil on the lawn of the Forbes Building at the UA. About 100 people huddled together, shielding the flames of their candles from the cold wind, during a moment of silence to remember their colleague and friend.
Shortly before her death, Comeau and Chavez went to a yoga class together, which was a weekly routine for them. During a set of movements, the two women looked at each other and realized they had both gotten lost. The teacher went on with her instructions as the two friends tried to control their giggling.
Comeau's friends describe her as adventurous and happy. She was driven by helping people and building community.
"She was always looking for an opportunity to maintain connections," Chavez said. "She was a hug-first-ask-questions-later kind of person."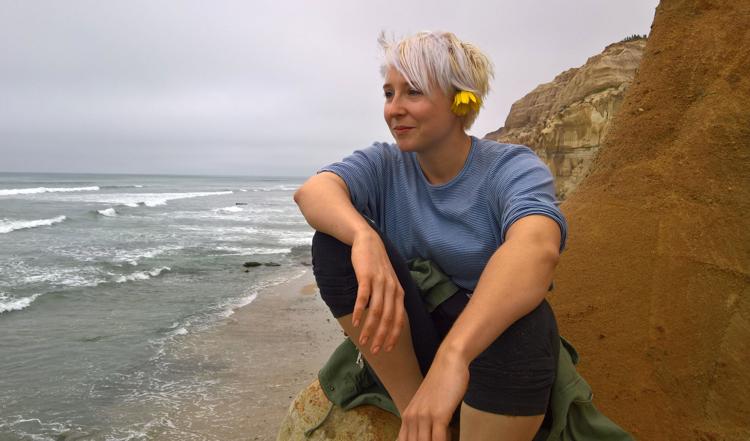 But Comeau was more than a good friend. She was an award-winning young scientist, a student in the entomology and insect science program.
One of her doctoral mentors, Michael Riehle, said that when Comeau joined the program in the fall of 2015, she was interested in studying malaria, but once the Zika outbreak hit, she jumped at the opportunity to research the new mosquito-borne threat.
While doing this potentially lifesaving work, she maintained a sense of humor about it. Riehle said that when Comeau worked with Zika-infected mosquitoes in a containment facility, she would post a sign on the door that read, "Zika infections — abandon hope all ye who enter here!" followed by "Please don't come in," in parenthesis.
"Genevieve was an outstanding young scientist, with a wry wit and outgoing personality that always lightened the mood in the lab," Riehle said during the candlelight vigil. "We are very grateful for the opportunity we had to work with her."
Comeau won numerous awards and honors for her work. She was a National Science Foundation Research Fellow, an honor awarded to less than 10 percent of applicants. She was also a Carson Scholar with the UA's Institute of the Environment and received the Carruth Scholarship from her program.
Her passion for her work was apparent in her writing.
"Zika's ability to pass between successive generations of mosquitoes is a question I think about every day," she wrote in an op-ed in Terrain.org. "The answer will help keep public health workers one step ahead of the steadily increasing outbreaks of mosquito-borne diseases, of which Zika is only the latest."
She authored three papers on her research. Mentors in her program are in the process of publishing her latest, which looked at whether female mosquitoes could transmit Zika to their offspring.
She presented the findings of this work during an Entomological Society of America meeting in Vancouver last fall in a presentation entitled "Born to be Bad: Zika vertical transmission in Aedes aegytpi."
Comeau was "making a valuable contribution to fundamental science as well as to the control of vector borne diseases," said Molly Hunter, chair of the graduate and interdisciplinary entomology and insect science program.
Hunter said she found out Thursday morning that, based on Comeau's scientific accomplishments, the graduate college has approved the awarding of her doctorate.
When police found Comeau and Lindauer's bodies, they also found several guns in the home where the couple lived.
Lindauer, a software engineer, was proud of being a responsible gun owner, according to several of Comeau's friends.
Chavez and several of Comeau's other friends also said there was no indication of violence between the couple
"We do not know why Ethan would ever harm Genevieve and may never understand why it happened," said her family in a statement released to the media.
Tucson police have responded to three murder-suicides since the start of the year, said Sgt. Marco Borboa, who heads the Homicide Unit.
Since 2014, the Tucson Police Department has handled up to four murder-suicide cases a year, with zero in 2016.
In domestic-violence homicide or suicide cases, financial stress or illness are often contributing factors that can put people over the edge, Borboa said. He added that signs of previous domestic violence are common but not present in all cases.
He said what happened with Comeau and Lindauer is an outlier. By all accounts, they were successful people and had no history of domestic violence.
Also, there were no signs that they had been drinking the night of the incident, Borboa said, but there were indications that Comeau had been assaulted before the shooting.
Besides being a budding scientist, friends said Comeau was an avid rock climber interested in many outdoor activities. She went camping and to concerts, losing herself in the music of her favorite bands like Future Islands and Black Marble. She liked to travel and she loved art.
Her close friend Chris Marin said her favorite thing was bringing people she loved together and engaging them in ambitious, meaningful conversation. He said she pushed everyone she knew to live up to the potential she knew they had.
"I think her effort to build a community of friends and to bring them together fell into her larger goal of helping everyone she knew succeed in their lives," he said. "She would've tried to immortalize the legacy of any of her friends if they were on the receiving end of such an unfortunate and tragic circumstance."