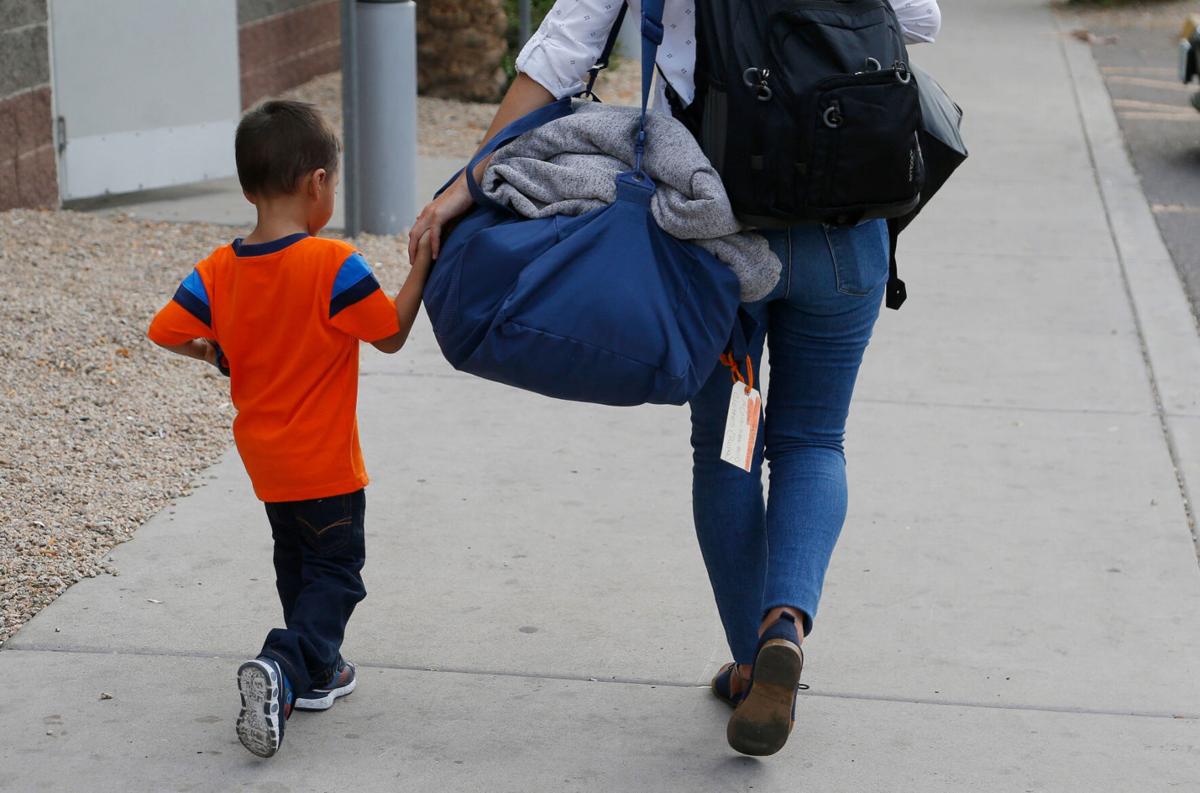 They wanted Americans to believe that taking migrant kids from their parents was an unfortunate outcome of enforcing the law, not a policy choice.
They wanted you to think the same thing happened under Obama. And that it happens every day to American children whose parents are arrested and jailed.
They want you to think it's over.
It's been more than two years since the family separation scandal pierced Americans' consciences in the spring of 2018. As voters prepare to cast their ballots, misconceptions linger.
The idea of separating migrant children from their parents at the U.S.-Mexico border originated earlier than is widely remembered. On Feb. 2, 2017, within two weeks of President Trump taking office, immigration officials floated the idea to asylum officers, Reuters reported.
In March 2017, six weeks after inauguration, Homeland Security Secretary John Kelly acknowledged in a CNN interview that he was considering a family separation policy.
Trump administration officials, wanting to discourage people from coming to the U.S.-Mexico border, thought family separation would help them get around a legal obstacle.
The Flores settlement, which resolved a decades-old lawsuit, requires that children be held in immigration detention no longer than 20 days.
If the children are part of a family of asylum-seekers — a typical situation in recent years — then keeping the family together means releasing the adults, too, after 20 days. Children had become a get-out-of-jail free card, they thought.
Of course, there are ways to keep track of asylum-seeking families, through the courts, the use of ankle monitors and other measures, but this practice has become known as "catch and release." Trump and his administration wanted to end it.
Their vision was even bigger, though — they wanted to stop families from coming across Mexico and requesting asylum in the first place.
Here are four lies they told Americans to justify family separation.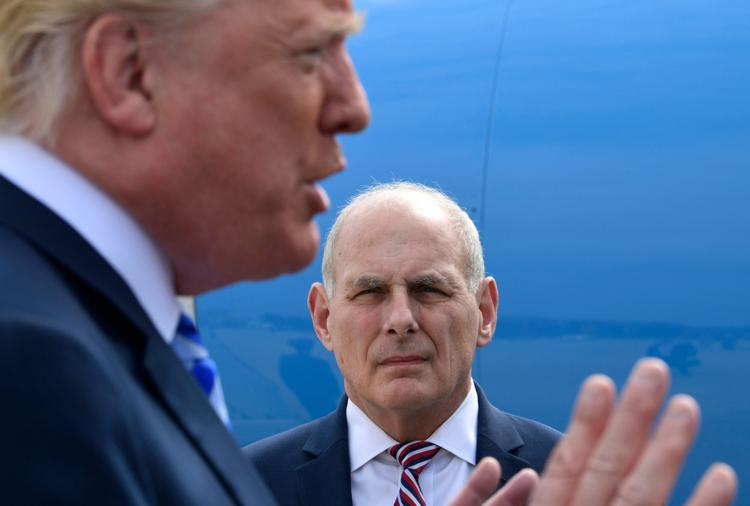 Lie 1. DHS did not have a policy of separating families to deter migration
From the early days of the Trump administration, in private and public, members discussed separating families as a way to deter more from coming.
CNN's Wolf Blitzer asked DHS Secretary John Kelly, on March 6, 2017, "If you get some young kids who manage to sneak into the United States, are Department of Homeland Security personnel going to separate the children from their moms and dads?"
Kelly replied: "Yes, I am considering, in order to deter more movement along this terribly dangerous network, I am considering exactly that. They will be well-cared for as we deal with their parents."
A few weeks later, Kelly said the idea was no longer under consideration, but it continued progressing through the bureaucracy. And in July 2017, family separations quietly began in El Paso, a monthslong test of the concept.
Among themselves, immigration officials weren't shy about discussing family separation as a policy aimed at deterrence, though they later denied it.
James Nealon was working as assistant secretary for international engagement at the Department of Homeland Security when he attended a meeting in the fall of 2017, he told me. The White House had urgent policy priorities they wanted to implement right away, including doing away with the Flores settlement.
"One of the things they wanted was the ability to separate children from their parents," Nealon told me. "They thought it would send a very strong signal to impending migrants. They thought it would be a disincentive to bringing children."
A December 2017 DHS memo, headed "Policy Options to Respond to Border Surge of Illegal Immigration," included "Separate Family Units" as its second policy option. The first was "Increase Prosecution of Family Unit Parents" and included this language:
"The parents would be prosecuted for illegal entry (misdemeanor) or illegal reentry (felony), and the minors present with them would be placed in HHS custody as UACs" — unaccompanied children. "The increase in prosecutions would be reported by the media and it would have a substantial deterrent effect."
At that point, family separation had been going on intermittently for months. It prompted a class-action lawsuit in February 2018 by a Congolese woman who had been separated for months from her 6-year-old daughter.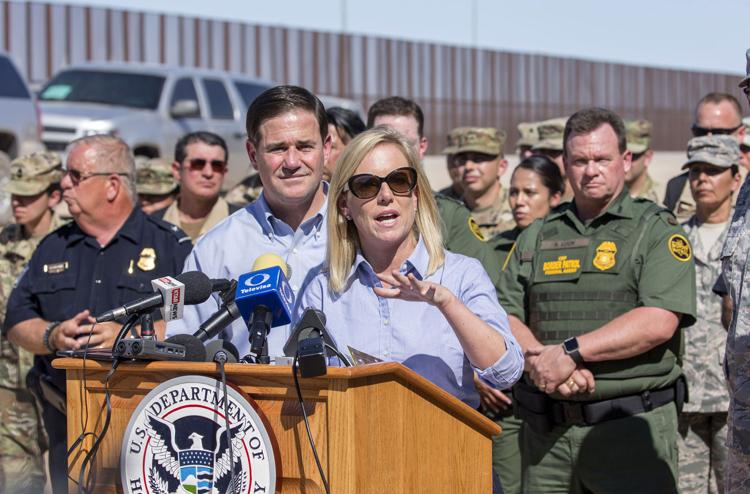 Homeland Security Secretary Kirstjen Nielsen signed a memo enshrining family separation as a policy on April 23, 2018.
Attorney General Jeff Sessions announced it publicly in May that year, except he didn't call it family separation — he called it "zero tolerance" and talked of parents bringing their children across the border as smugglers.
"If you're smuggling a child, then we're going to prosecute you, and that child will be separated from you probably, as required by law," Sessions said. "If you don't want your child to be separated, then don't bring them across the border illegally."
With that, family separation was formally subsumed into its sibling prosecution policy, "zero tolerance."
"It's a borderline false dichotomy," said Scott Shuchart, who worked in the DHS Office of Civil Rights and Civil Liberties from 2010 and 2018. "They liked the deterrent of prosecutions, and they liked family separations. It was certainly false the way they tried to present it — that all they cared about was prosecutions, and family separation resulted from that."
But as May turned to June, the American public increasingly railed against the policy, holding demonstrations across the country. In Tucson, protesters repeatedly gathered in front of a Southwest Key facility where migrant children were staying, at 1601 N. Oracle Road.
As the pressure built, Nielsen held a press conference on June 18, 2018. It was the same day a heart-wrenching audio recording was published by ProPublica, in which toddlers are heard wailing for their "papi" and "mama" while in U.S. immigration detention, and a 6-year-old begs an officer to call her aunt at a number the girl had memorized.
"This administration did not create a policy of separating families at the border," Nielsen asserted at the contentious press conference. "We have a statutory responsibility that we take seriously to protect alien children from human smuggling, trafficking and other criminal actions while enforcing our immigration laws. Separation can occur when the parent is charged with human smuggling."
Of course, the alleged smuggling victims Nielsen claimed to be protecting were the parents' children themselves, and all of them were seeking asylum together. It made no sense except as a roundabout way to inflict pain and deter migration.
"They were using intentional infliction of suffering on children," Shuchart said. "They thought that when people went back to Central America, if families were being treated terribly, if children were being taken away and were miserable, that would deter people from leaving Central America and coming north."
Officials acknowledged it repeatedly in unguarded moments, but at the June 18 press conference and in subsequent months, the party line was that family separation was not a deterrence policy.
"Are you intending for parents to be separated from children? Are you intending to send a message?" a reporter asked Nielsen.
"I find that offensive," she answered. "No. Because why would I ever create a policy that purposely does that?"
Why did she continue to lie? The political explanation is obvious: Family separation became so unpopular that President Trump issued an executive order limiting it two days later.
But there's also a legal explanation: Federal courts have ruled immigration detention can only be used to detain people who are flight risks or potentially dangerous to the community — not as a policy tool.
Denying that family separation was a deterrence policy addressed both concerns.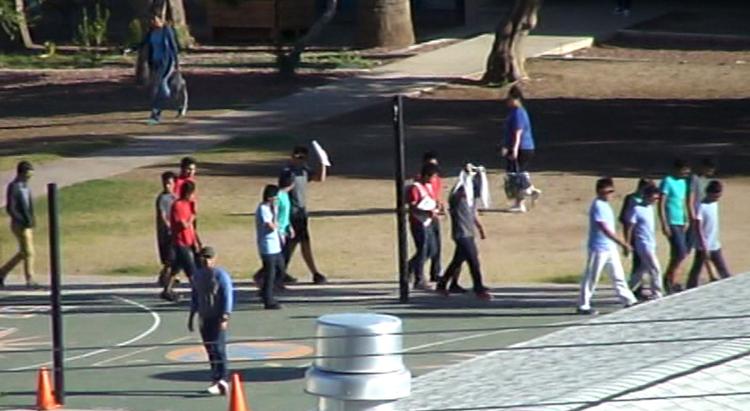 Lie 2: Separating migrant families is just like arresting American parents
Immigration officials had no idea how many children they had separated from their parents until forced to account for them by the judge in the lawsuit brought by the Congolese mother.
And they had trouble matching the parents with the children, because once the children were removed from their families, they were categorized as "unaccompanied" in records, electronically orphaning them.
As criticism built, federal officials came up with an improbable counterpoint to the wave of protest.
"If an American were to commit a crime anywhere in the United States, they would go to jail and they would be separated from their family," Nielsen said. "This is not a controversial idea."
Sessions told conservative radio host Hugh Hewitt, a skeptic of the policy: "Every time somebody gets prosecuted in America for a crime, American citizens, and they go to jail, they're separated from their children."
The comparison had a veneer of validity. It's true that when American parents are arrested and jailed, if they are the children's only guardians, the kids must go somewhere else until they are released.
It's an occasional challenge police face, said Lt. Stacie Schaner of the Tucson Police Department.
"If both of the parents are arrested, we'll look for an adult who is a temporary or agreed-on guardian," she said. "Typically, the parents would be involved in helping to identify a suitable caregiver for a short amount of time."
If police can't find a guardian, such as an aunt or uncle or grandparent, who can take care of the kids, then police will call the Department of Child Safety for assistance.
The differences between that scenario and the family separation practices of 2017-2018 are numerous. First, while the policy was mostly applied to families who crossed the border between ports of entry, it is legal to seek asylum even there. And at least 60 children were separated from their parents after entering the country and seeking asylum at ports of entry, where Nielsen instructed them to go.
Second, even though federal prosecutors pursued misdemeanor prosecutions against many of the parents for illegally entering the country, these are not the sort of crimes for which Americans are regularly jailed, at least not for long under a high bail. Think misdemeanor trespassing.
"To charge them is discretionary," said Carol Anne Donahoe, managing attorney for the family reunification program at immigration rights group Al Otro Lado. "Before zero tolerance, they didn't charge them with illegal entry."
So normally, these parents would likely not be charged with a crime at all, and their level of crime is not equivalent to those that usually land Americans in jail for a long period. Worse, the children simply disappeared from the parents' custody.
Donahoe explained, "We (the federal government) are saying, 'We are going to take your child, you may never see your child again. We're not going to tell you where your kid is, how you might be reunited, anything like that.'"
Lie 3: Obama and Bush separated families like this, too
Nielsen and other members of the Trump administration tried to downplay the significance of their family separation policy by comparing it to the previous administrations' practices. "Obama did it, too" became a party line.
"The last administration — the Obama administration, and the (George W.) Bush administration — all separated families," Nielsen said at her June 18 press conference. "Their rate was less than ours but they absolutely did do this. This is not new."
Family separations did occur under previous administrations. In fact, immigrant advocacy groups wrote a report called "Betraying Family Values: How Immigration Policy at the United States Border is Separating Families" — and published it Jan. 10, 2017, before Trump entered office.
But it was a different phenomenon at a small scale compared to what occurred under Trump. What immigration officials faced under Obama was largely a rush of unaccompanied children, not families. This is when the infamous "cages" were first used to detain some minors.
Taylor Levy, an immigration attorney who has been working in El Paso and Ciudad Juarez since 2009, said, "I didn't deal with a single family separation case before Trump."
There were occasional cases where children traveling with aunts or cousins were separated because they couldn't prove their family relationship, she said.
But there was no policy deliberately leading to family separations under Obama. In fact, the Obama administration built new detention centers to house migrant families together.
The number of family separations that occurred under Obama is unclear because it was small and didn't lead to a court order requiring reunifications, as Trump's policy did. That order led to an accounting of the number of separated children, revealed in January 2020 to have been 4,368.
The Office of Refugees and Resettlement, which takes care of unaccompanied and separated children, among others, reported that the percentage of children in their custody who were separated from their families was 0.3% in November 2016.
That rose to 2.6% in March 2017, during Trump's first couple of months in office, and 3.6% in August 2017, the last month for which this percentage was available.
So, there was a tenfold increase in the proportion of separated children in the office's custody even before the Trump administration's family separation policy formally started in April 2018.
Lie 4: Family separation has ended
The political pressure built to such a point in mid-2018 that the president felt he had to act, though the separations had not had any perceptible deterrent effect.
On June 20, 2018, just two days after Nielsen's press conference, Trump brought her and Vice President Mike Pence into the Oval Office and signed an executive order he said would prevent new family separations.
"I didn't like the sight or the feeling of families being separated," Trump told assembled journalists. "We're keeping families together, and this will solve that problem."
He signed the executive order with a flourish and held it up for the photographers.
Problem solved? Not at all.
A court order just six days later forced the Department of Health and Human Services, along with DHS, to assemble a task force aimed at reuniting separated children with their parents. They struggled to rejoin the records of the kids who had been declared "unaccompanied" to those of their parents.
Reunions began, but they weren't necessarily joyous, because the separation had traumatized the kids.
"Even the ones who were reunited, what we found is that, they may be reunited, but the trauma is not over," said Donohoe, the reunification specialist for Al Otro Lado. "There's a lot of pain even in the reunification. A lot of the kids thought their parents abandoned them."
The effect of traumas like this on the developing brains of children can be permanent.
It isn't just the long lasting effects of family separation that continue — separation itself has gone on since the Trump executive order, and some separated families still have not been reunified.
After the government began reunifying families, it also separated hundreds more children under different justifications. Nine months after the court order, in March 2019, the government acknowledged separating 389 more children.
Some parents seeking asylum grew increasingly desperate as they lived in shacks and tent cities on the Mexican side of the border, under the Trump administration's Remain in Mexico program. Some sent their children across the border on their own.
But there are even parents who arrived in the United States with their children in the 2017-2018 period and remain separated, Donahoe said. Al Otro Lado was able to reunify 50 families in 2019 and still has 24 clients seeking reunification.
In most cases, they crossed the border as families, were detained, requested asylum but didn't get a chance to make a claim before being separated from their children and deported. They still are hoping for asylum and don't want to bring their kids back to the conditions that sent them fleeing in the first place, Donahoe said.
"They are still in their home country after deportation," she said. "Some tried to come back, a couple times even, to be with their child, and they were sent back again. Their child is here in the U.S. and they haven't seen some of them for three years now."
Photos: Pusch Ridge Christian Academy wins football opener, 41-6
Pusch Ridge Christian vs Eastmark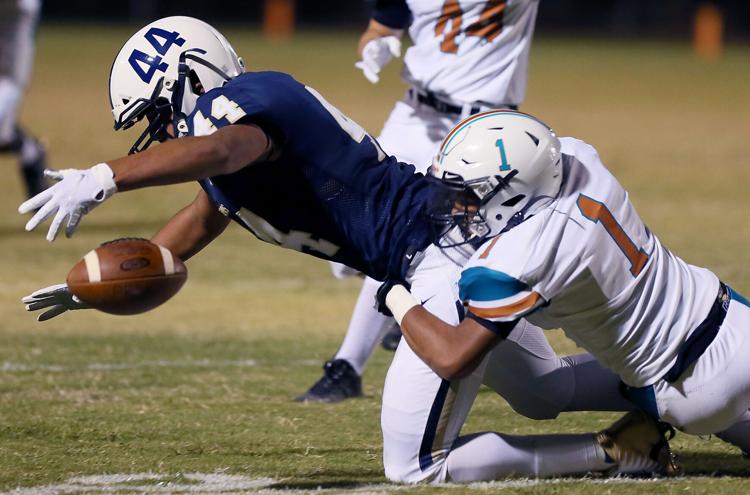 Pusch Ridge Christian vs Eastmark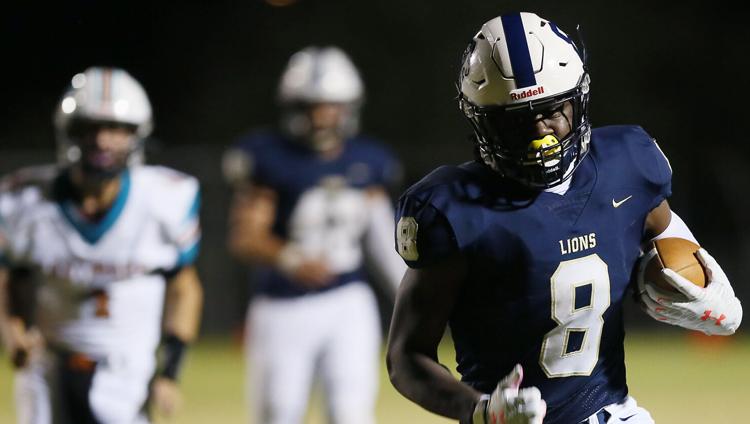 Pusch Ridge Christian vs Eastmark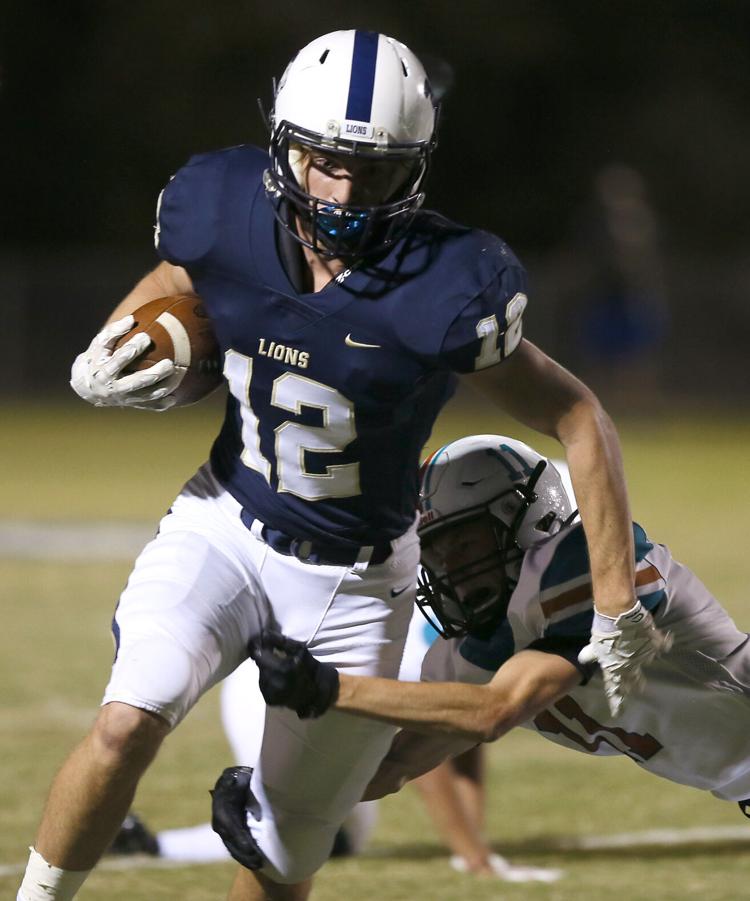 Pusch Ridge Christian vs Eastmark
Pusch Ridge Christian vs Eastmark
Pusch Ridge Christian vs Eastmark
Pusch Ridge Christian vs Eastmark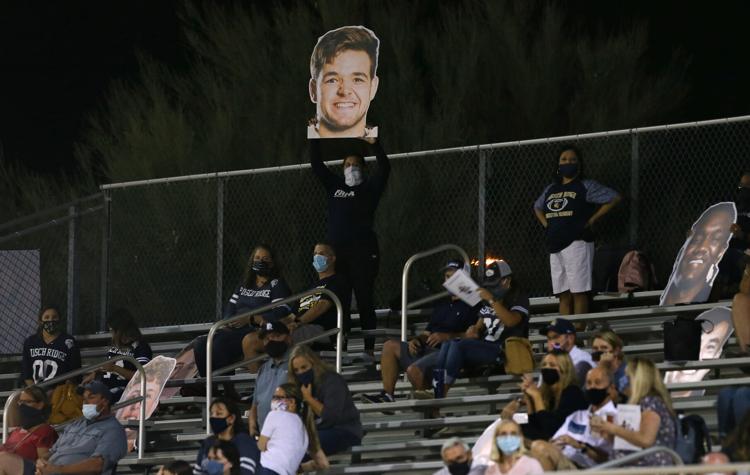 Pusch Ridge Christian vs Eastmark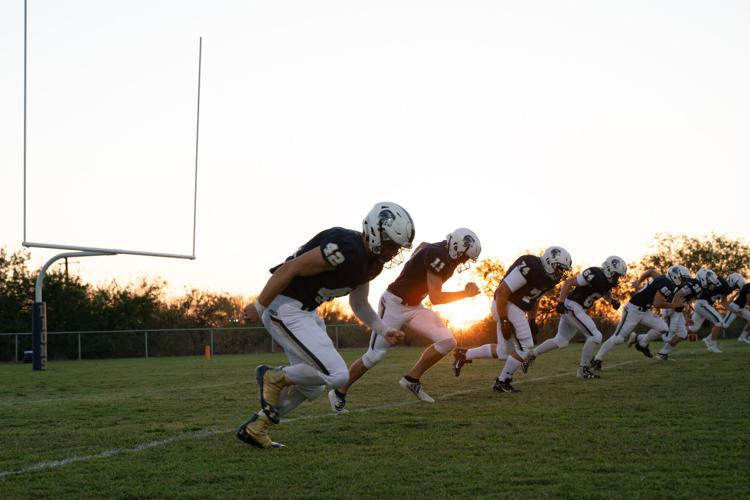 Pusch Ridge Christian vs Eastmark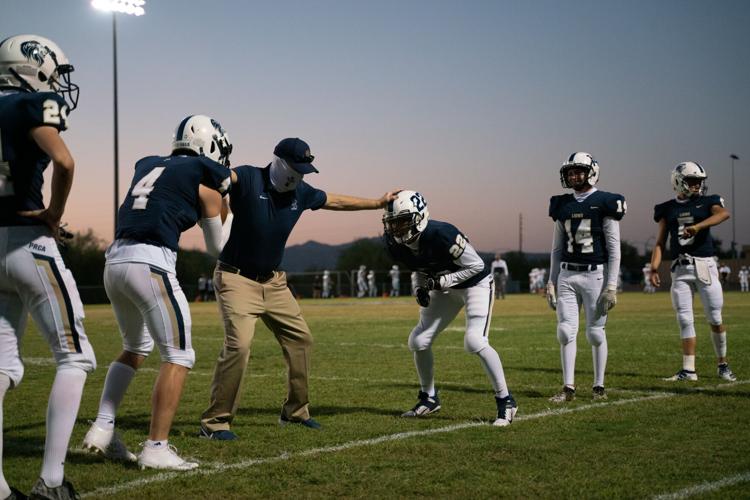 Pusch Ridge Christian vs Eastmark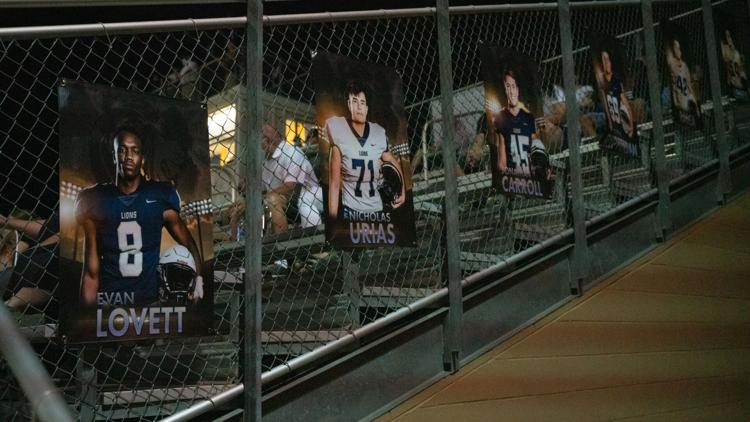 Pusch Ridge Christian vs Eastmark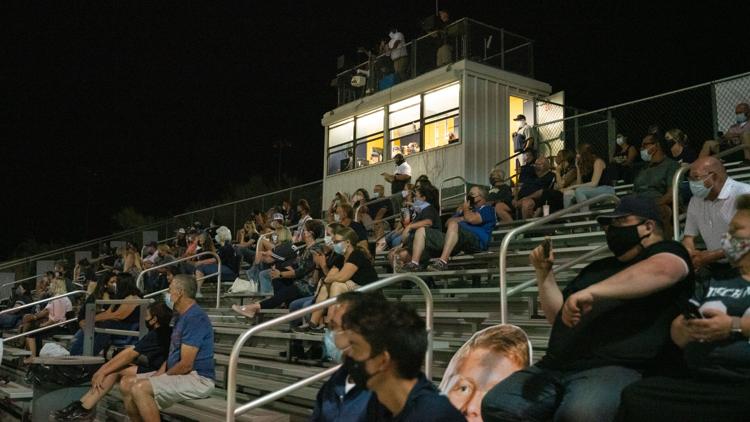 Pusch Ridge Christian vs Eastmark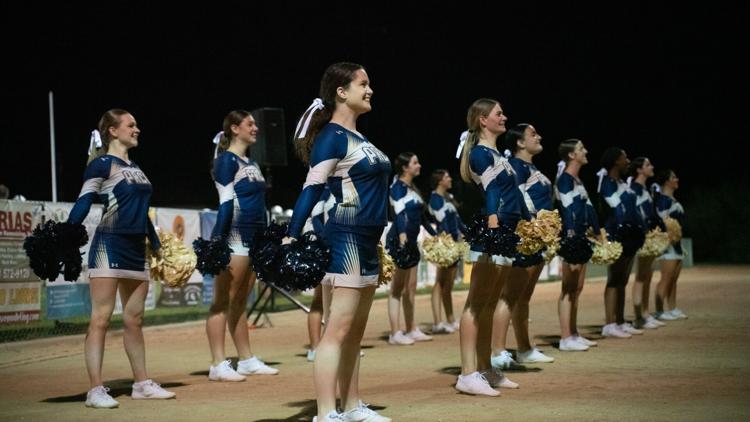 Pusch Ridge Christian vs Eastmark
Contact opinion columnist Tim Steller at: tsteller@tucson.com or 807-7789. On Twitter: @senyorreporter.