More than 1,000 peaceful protesters rallied Saturday in Tucson against family separations at the U.S.-Mexico border because of a federal government policy.
Sponsored by the Free the Children Coalition, the "Families Belong Together" protest brought a diverse crowd in solidarity against the "zero-tolerance" policy, which has separated thousands of children from their parents in the U.S.
The rally started shortly after 9 a.m. at Armory Park and was one of more than 700 nationwide protests Saturday calling attention to the issue of separated families.
Maria Eller, an organizer with NextGen Arizona, an organization helping adults get involved in various social issues, said it was good to see so many taking a stand.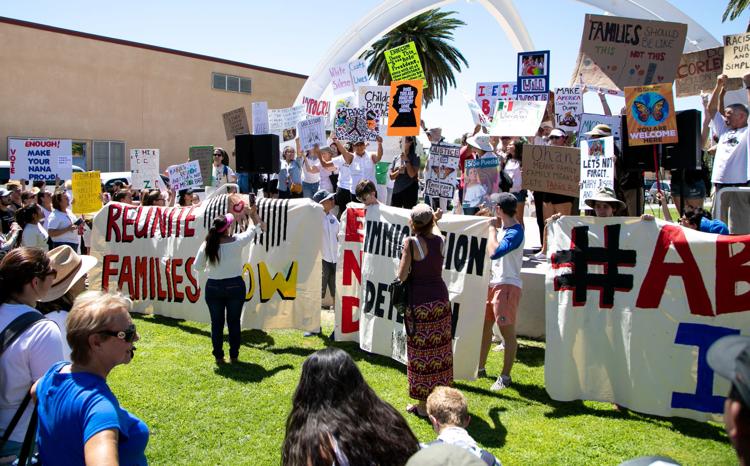 "I think this shows that the majority of Americans and our community here in Tucson does not agree with the immoral policies of the Trump administration," she said. "We believe immigrants should have a safe and secure future here in the country when they're coming here for opportunity."
Temperatures climbed over 90 as about 1,200 people arrived displaying signs saying "Set them free" and "Abolish ICE." Chants encouraging "power to the people" also rang out during the event.
The chants and signs carried a deeper significance for Aylin Burgos, who believes every voice matters in standing against the immigration policy.
"My mom is an immigrant, she came here legally to give us a better future," Burgos said. "To see her struggle and all the things she had to surpass to get us to where we are, I feel like everyone deserves a chance to take advantage of what this country has to offer."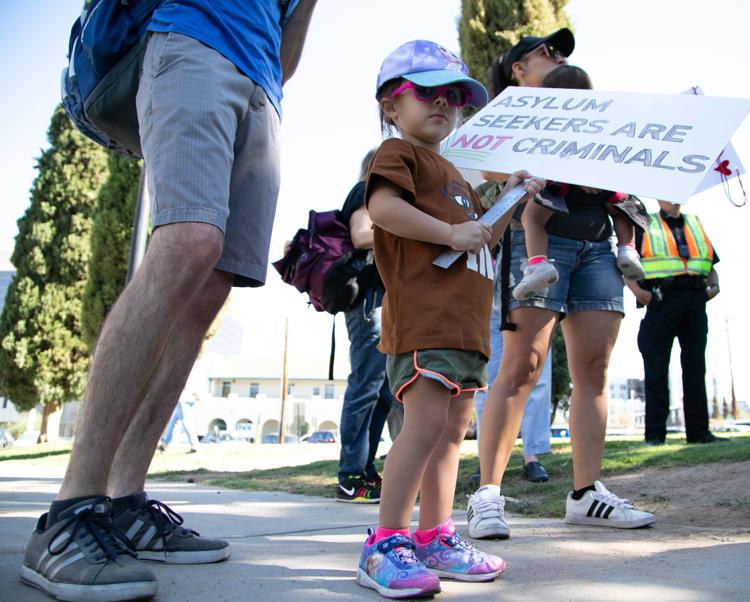 Speakers took the stage with translators to include more participants at the rally. "We must fight so that it can be their parents who are the ones to comfort them," a speaker said about children separated from parents.
The Southwest Key shelter in Tucson, 1601 N. Oracle Road, was the site of protests last week as first lady Melania Trump visited the Border Patrol in Tucson. At least 56 parents have been separated from about 60 children in Tucson since mid-May, according to Arizona Daily Star archives.
In Phoenix, around 800 people attended a protest at the Arizona State Capitol, the Arizona Republic reported, as more Arizonans protested across the state.
Nearly 200 people marched in Nogales, finishing at an intersection near the DeConcini Port of Entry. For more than an hour, protesters blocked lanes going into Mexico but roadways leading into Arizona were open, the Arizona Republic reported.