Fire crews are investigating a massive Union Pacific train derailment believed to be caused by heavy rains east of Interstate 10 Tuesday afternoon.
More than 20 railcars were involved, said Brian Keeley, a Northwest Fire District spokesman. He said there were no immediate reports of hazardous materials on the train.
According to Marana Police, the frontage road near Twin Peaks Road is closed due to the train and flooding in the area.
Fire crews are investigating the heavy debris scattered across the frontage road and train tracks, Keeley said. The frontage road from Twin Peaks to Avra Valley Road will be closed for approximately 24 to 48 hours due to cleanup. 
The Northwest Fire District said the derailment was caused by the rain. Keeley added there was running water across the tracks as personnel arrived on scene. 
There were no reported injuries in the incident.
No further information has been released. Drivers should avoid the area.
Photos: Union Pacific train derailed north of Tucson
Union Pacific train derailment in Marana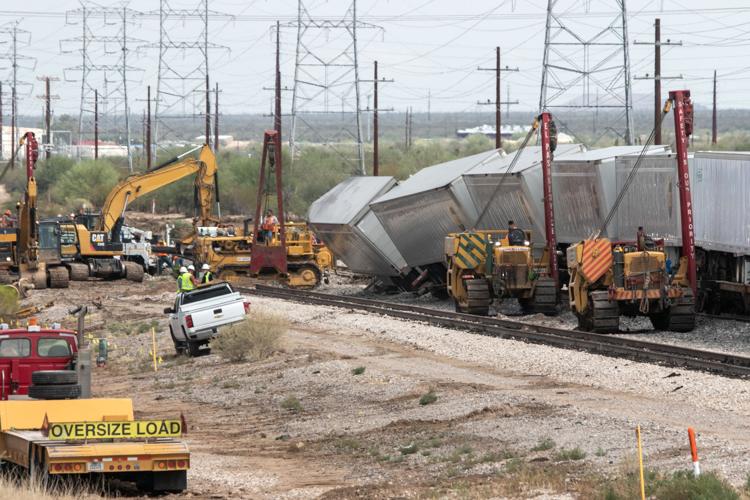 Union Pacific train derailment in Marana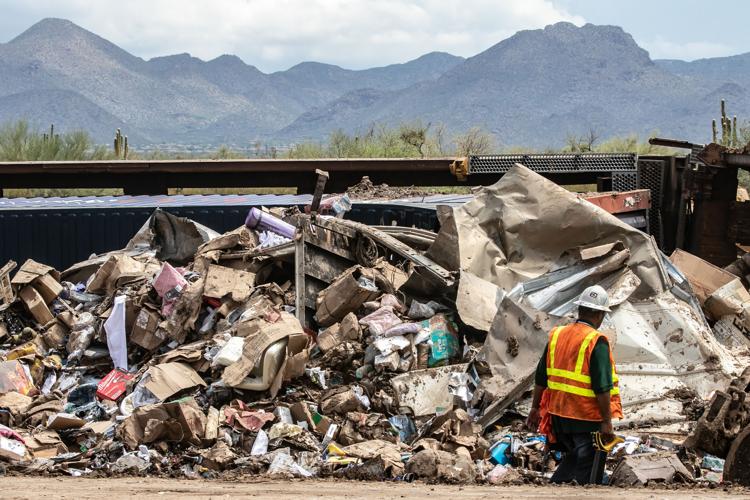 Union Pacific train derailment in Marana
Union Pacific train derailment in Marana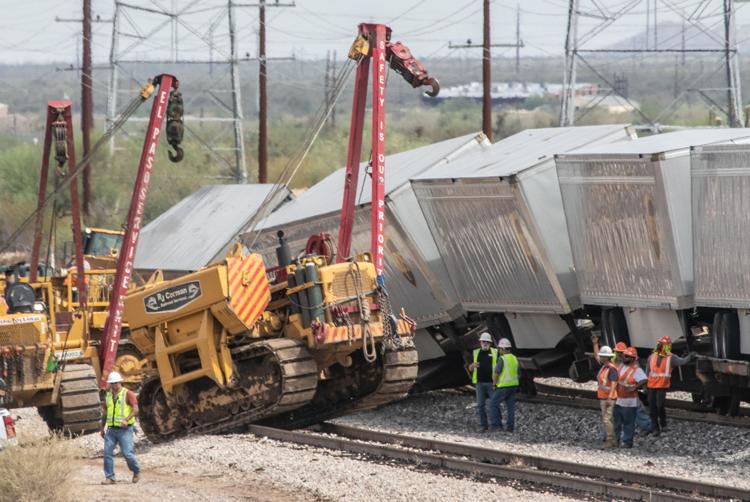 Union Pacific train derailment in Marana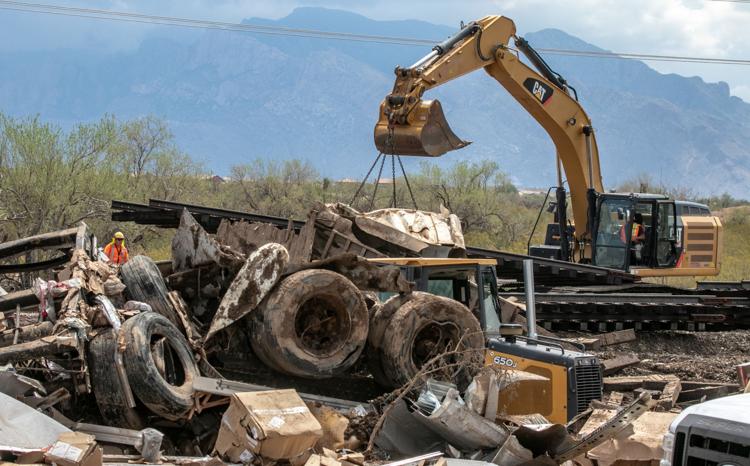 Union Pacific train derailment in Marana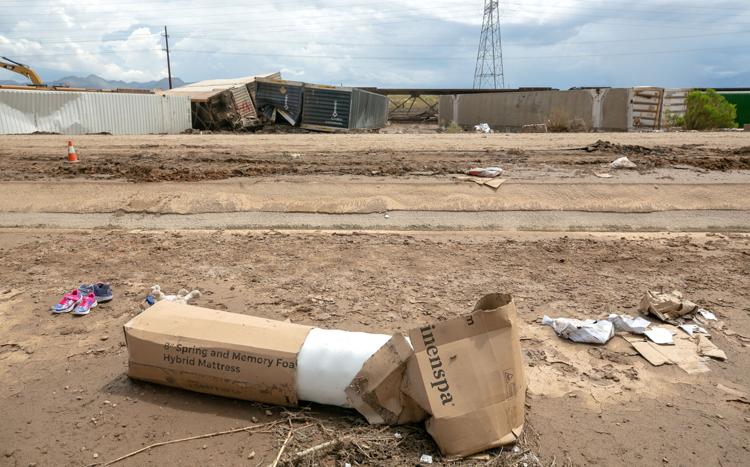 Union Pacific train derailment in Marana
Train derailment

Train derailment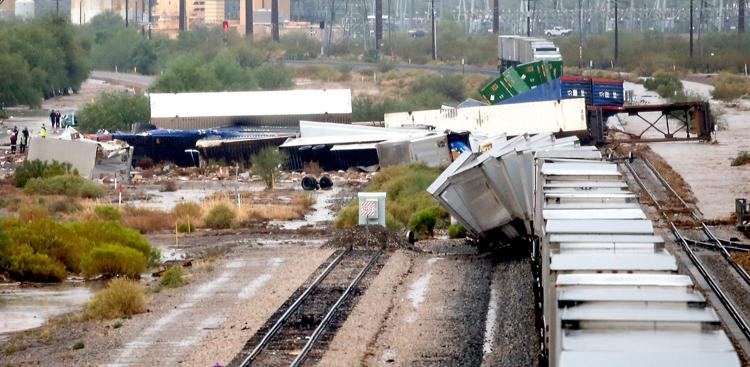 Train derailment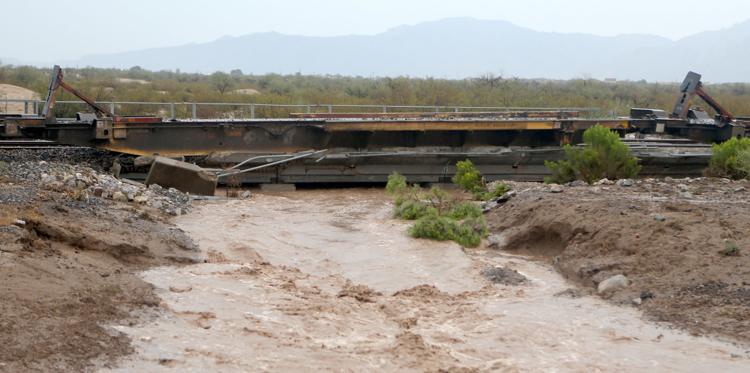 Train derailment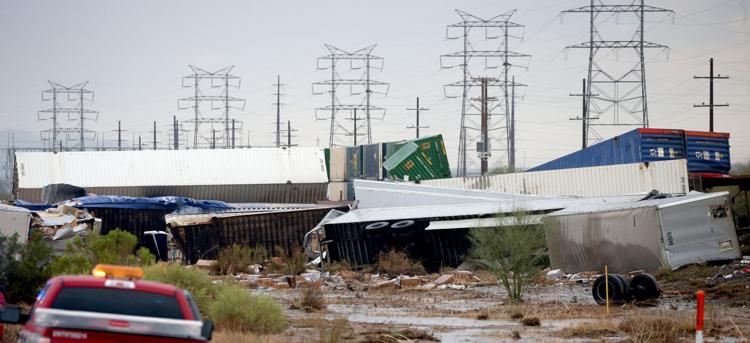 Train derailment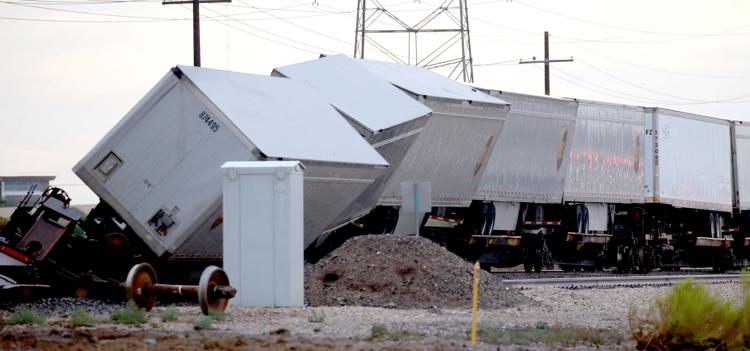 Train derailment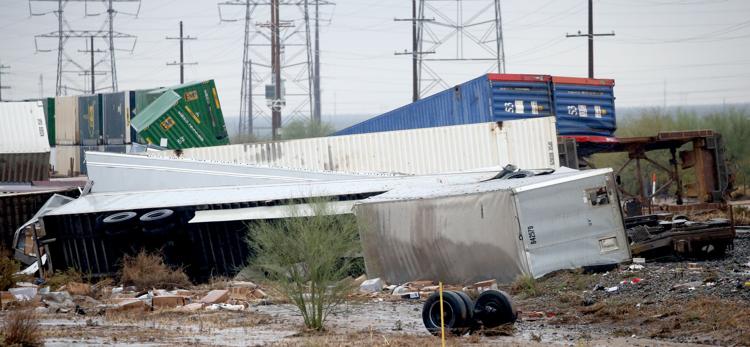 Train derailment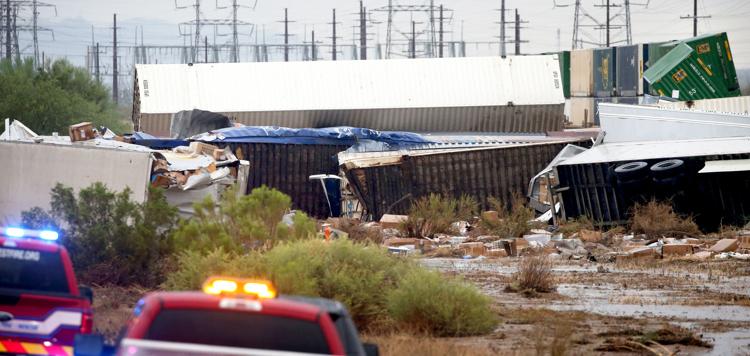 Derailment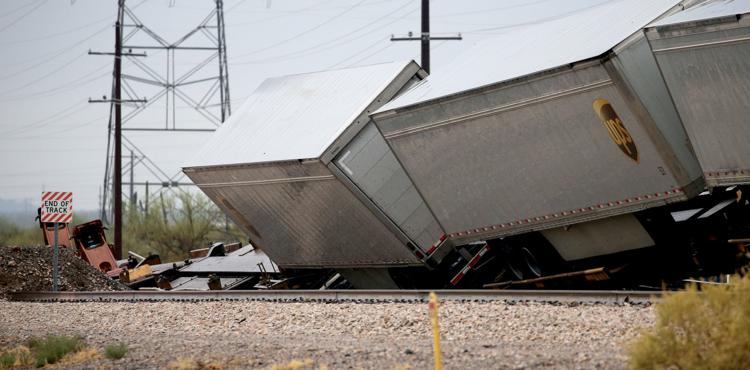 Contact reporter Gloria Knott at gknott@tucson.com or 573-4235. On Twitter: @gloriaeknott
Contact Star reporter Shaq Davis at 573-4218 or sdavis@tucson.com
On Twitter: @ShaqDavis1