Our ever-evolving palette of spring color has arrived at a new hue: red.
As the season of yellow continues on some hillsides and neighborhoods cloaked with palo verde color, several kinds of cactus flowers and ocotillo blooms are adding dazzling red highlights to the show.
CACTI
Cholla cacti are among those that sometimes sport bright red blooms. You'll find them in places like Saguaro National Park and Tucson Mountain Park but also along roads in the Catalina Foothills and in back yards with desert vegetation.
Various species, from staghorn cholla to cane cholla, can produce red flowers as well as blooms in other hues.
The staghorn is one of the most striking chollas in Southern Arizona. It stands out not only for its colorful blooms at this time of year but also for its size. It stands much taller than some other chollas — looking almost as much like a densely branched tree as a cactus.
Cactus guidebooks, available in libraries and bookstores, can be a valuable resource if you are a person who wants to know the names of red-blooming species spotted along a desert trail.
OCOTILLOS
Many people assume that the prickly ocotillo plant — sporting bright red blooms at this time of year — is a type of cactus. But it's not.
A plant fact sheet prepared by the Arizona-Sonora Desert Museum describes it this way:
"Ocotillos are one of the easiest plants to identify in the desert. They are a large shrub with long cane-like unbranched spiny stems that grow from a short trunk. Small 2-inch leaves will grow from the stems when there is enough moisture. Dense clusters of red tubular flowers grow from the end of the stems from March through June."
Other facts about ocotillos:
They prefer a habitat that is open and very rocky and where the soil is well drained. Preferred areas include rocky slopes, mesas, washes and desert grasslands.
There is much discussion on exactly how long ocotillos can live. One estimate is 60 years although some studies indicate that can live well over 100 years.
Ocotillos can reach heights of up to 20 feet.
The ocotillo is sometimes used as fencing because its spines stop people and animals from passing through.
Photos of Tucson's cactus blooms
Cactus blooms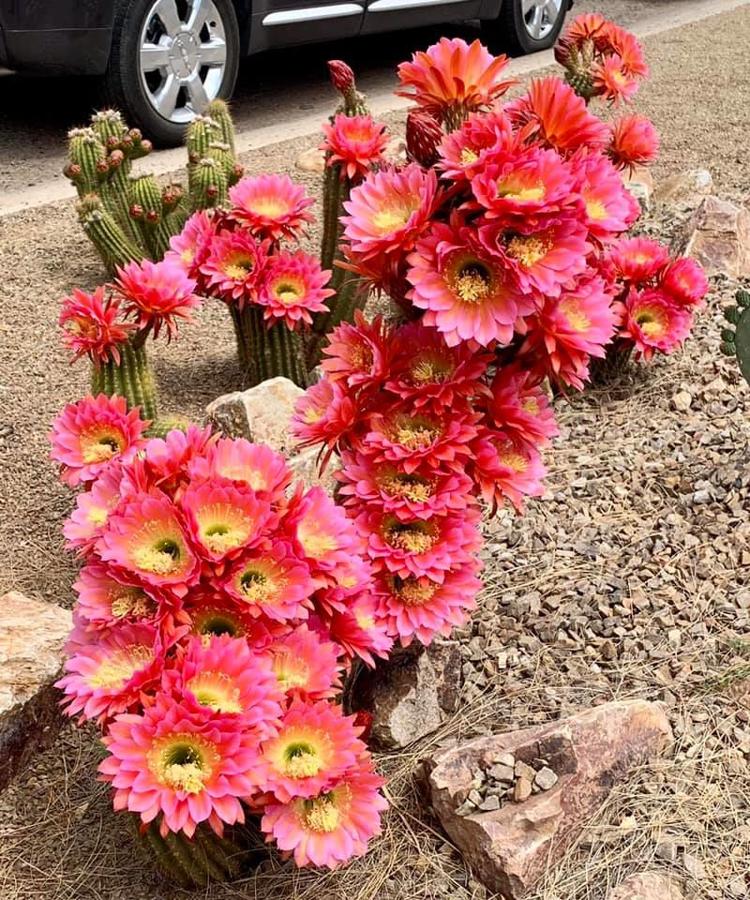 Cactus blooms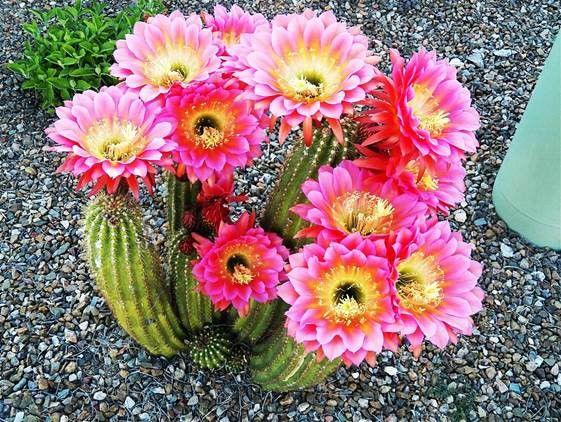 Cactus blooms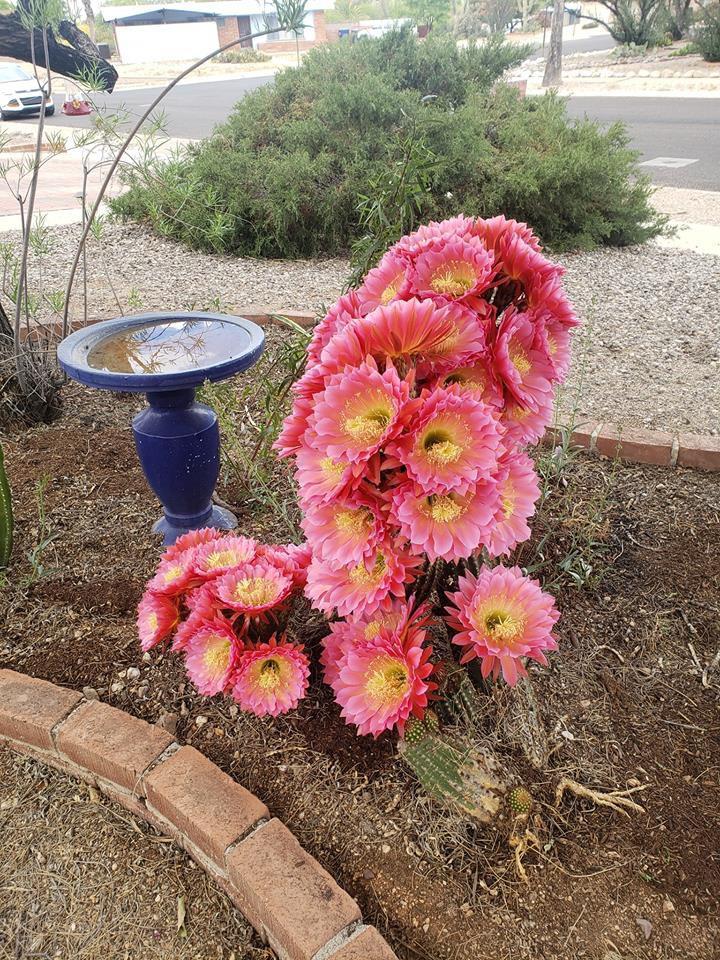 Cactus blooms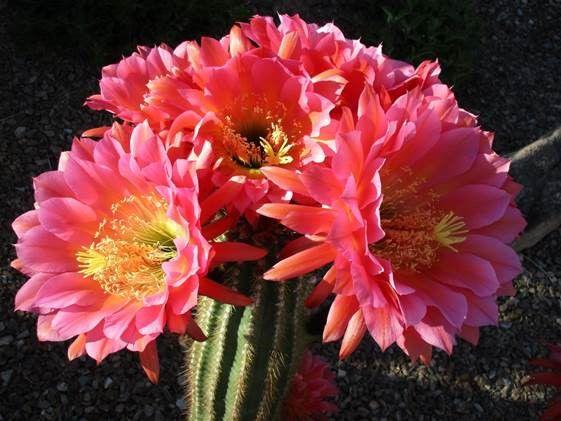 Cactus blooms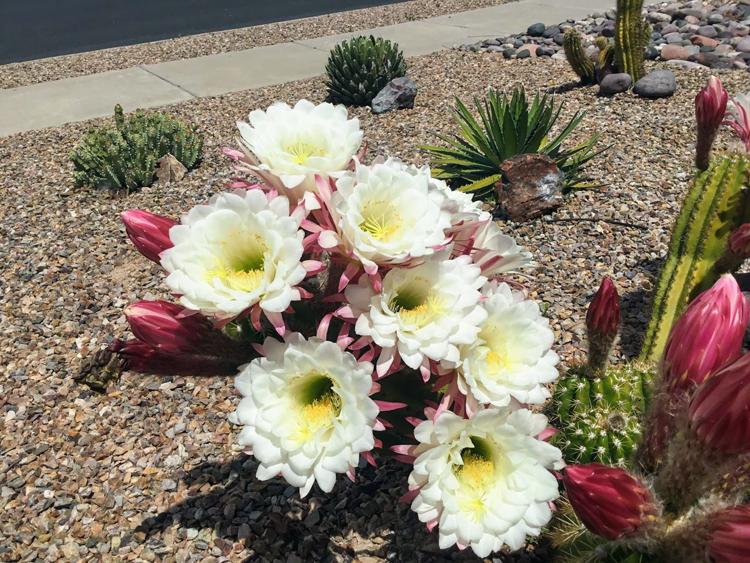 Cactus blooms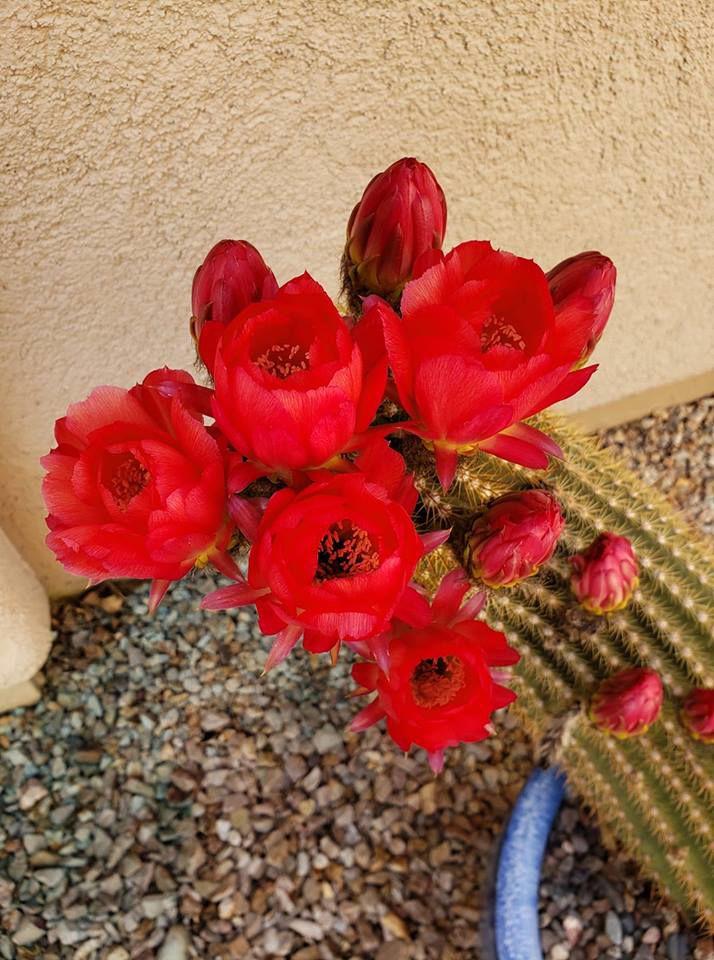 Cactus blooms
Cactus blooms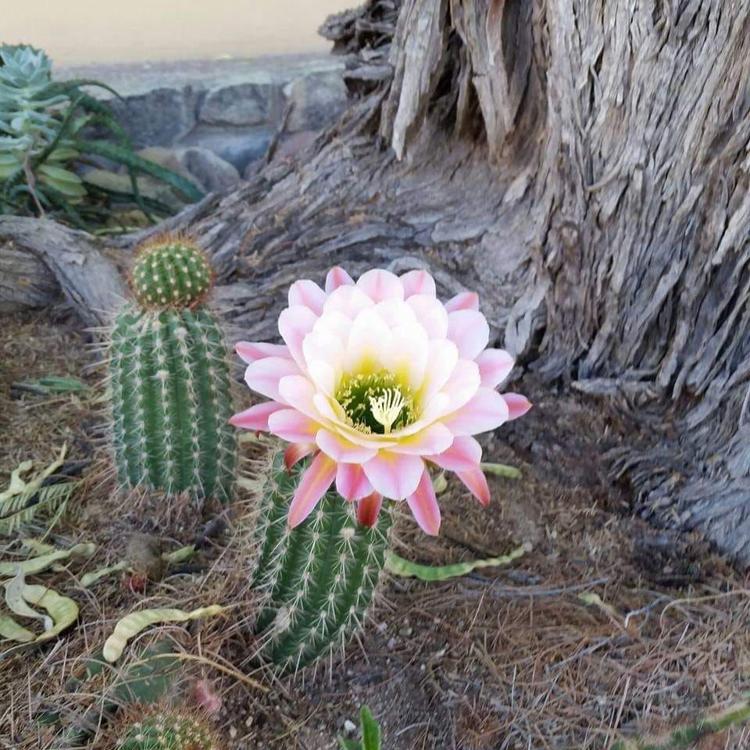 Cactus blooms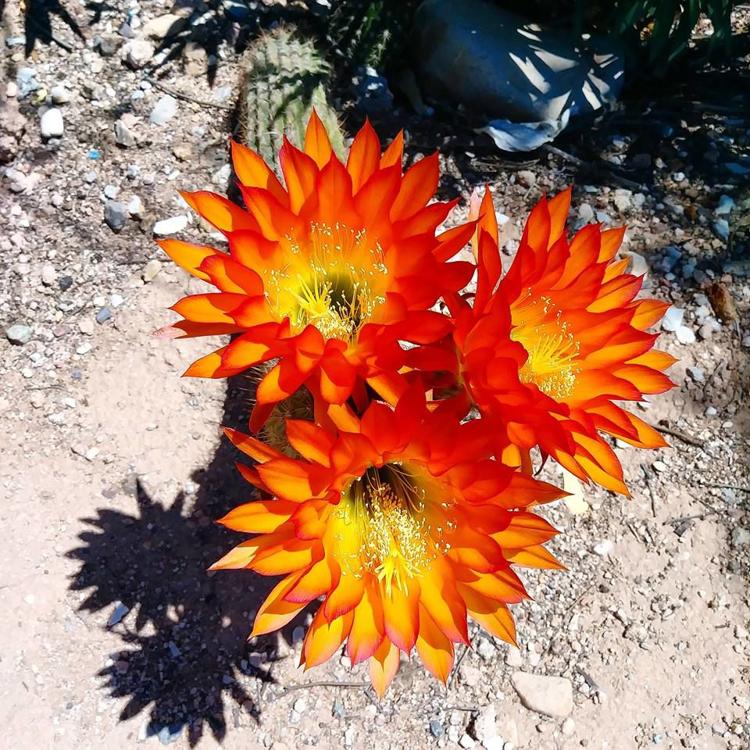 Cactus blooms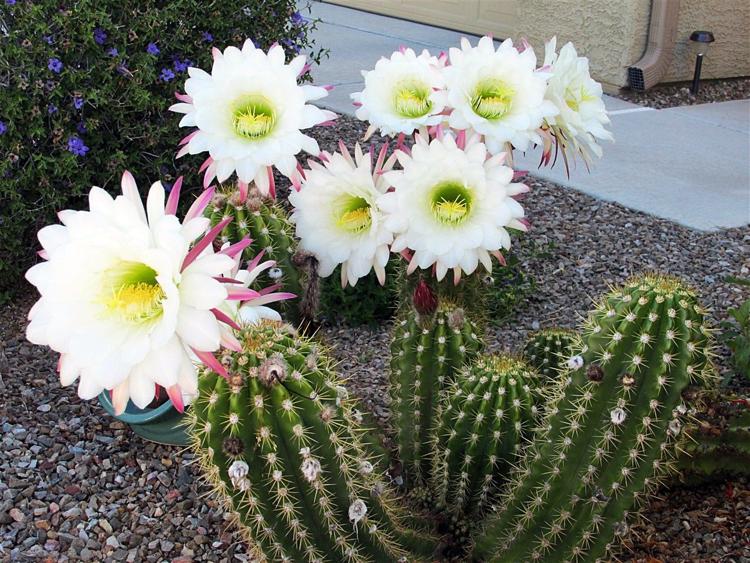 Cactus blooms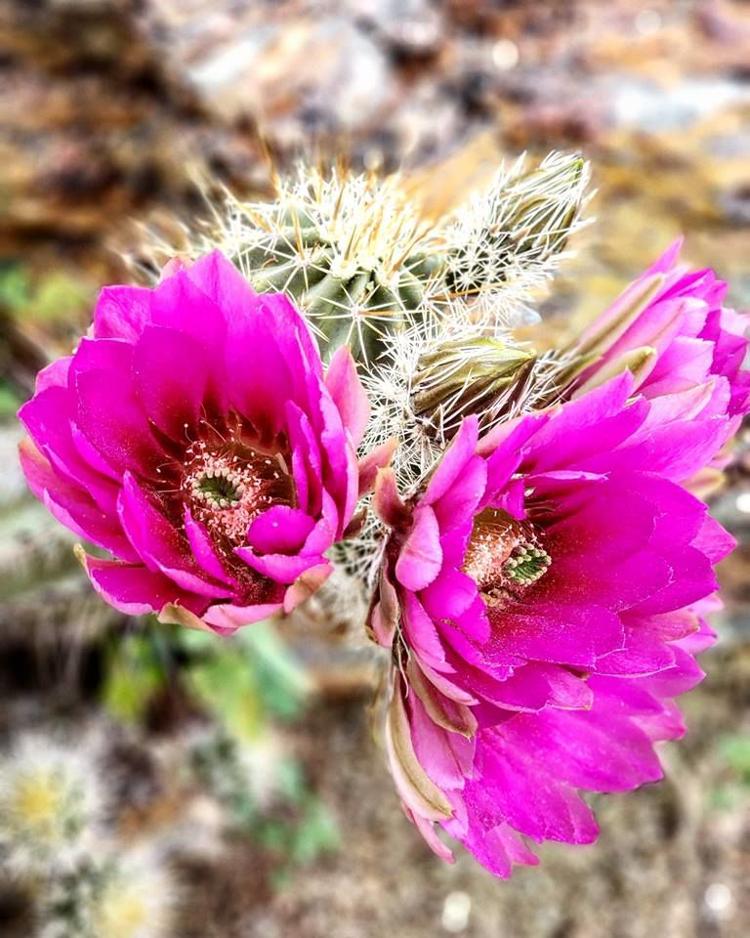 Cactus blooms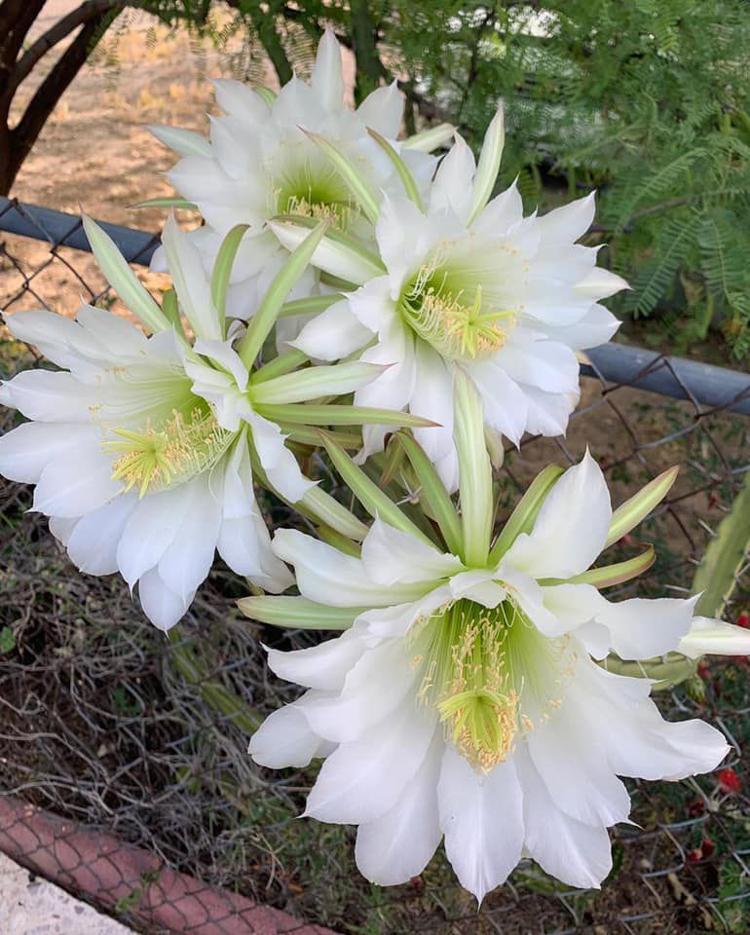 Cactus blooms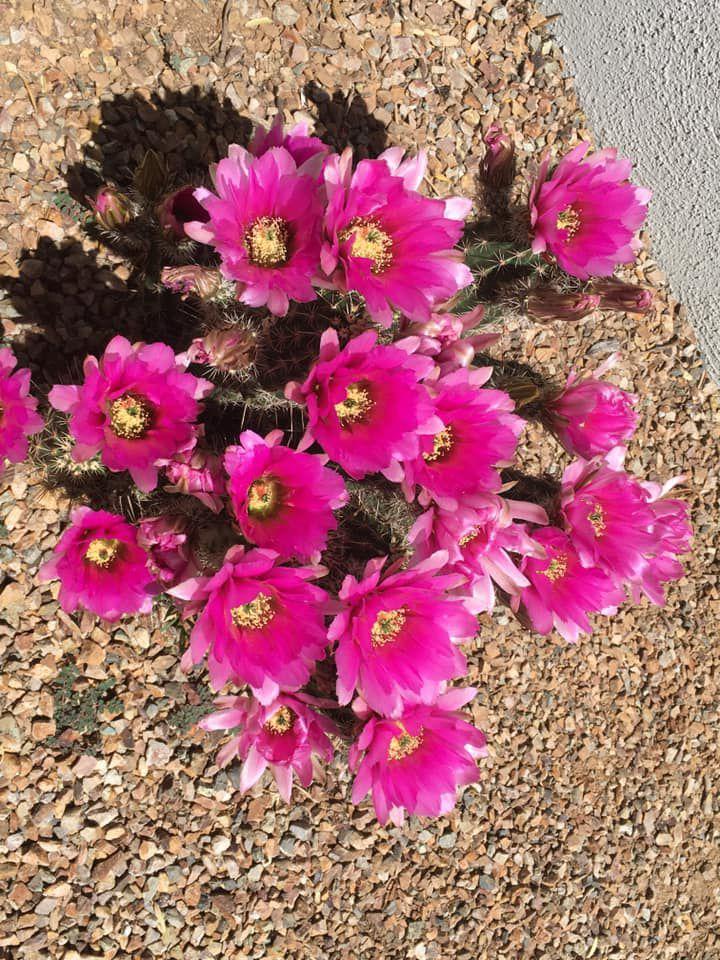 Cactus blooms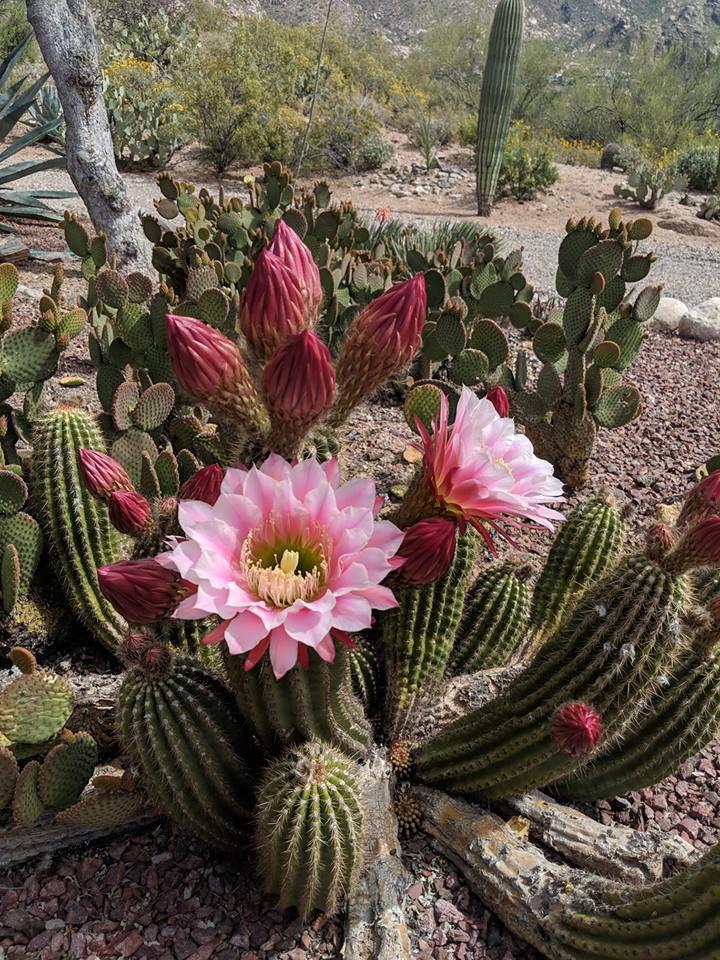 Cactus blooms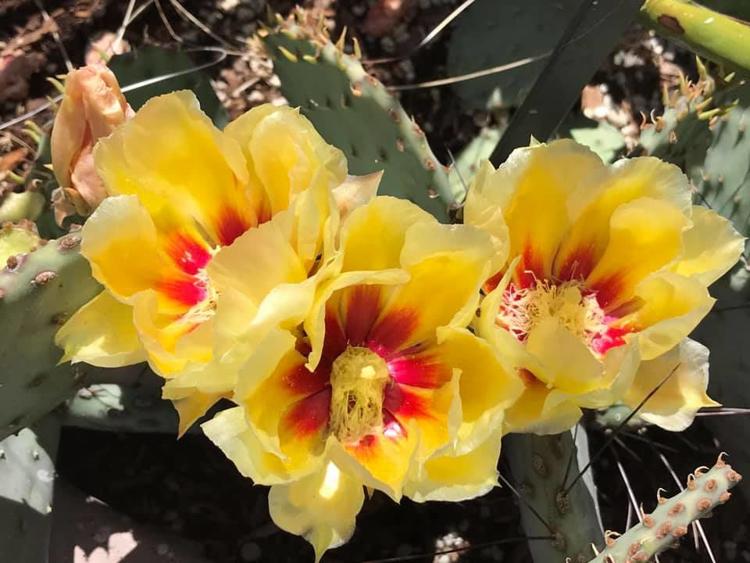 Cactus blooms
Blooming saguaro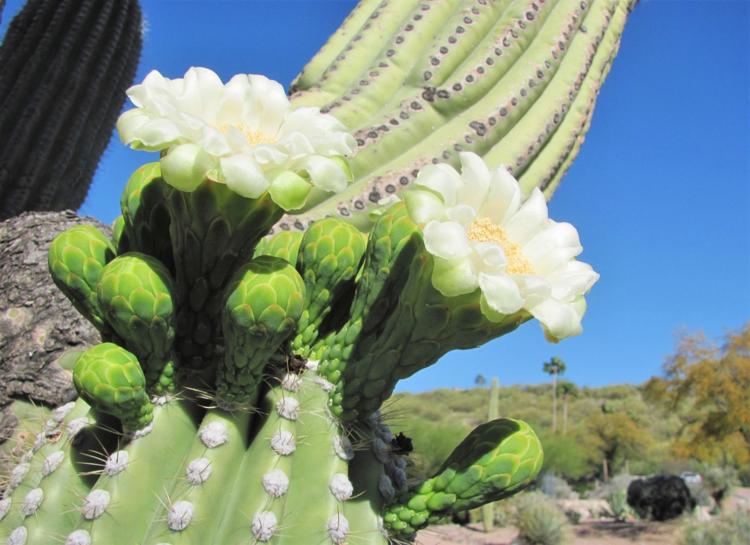 Cactus blooms at the Arizona-Sonora Desert Museum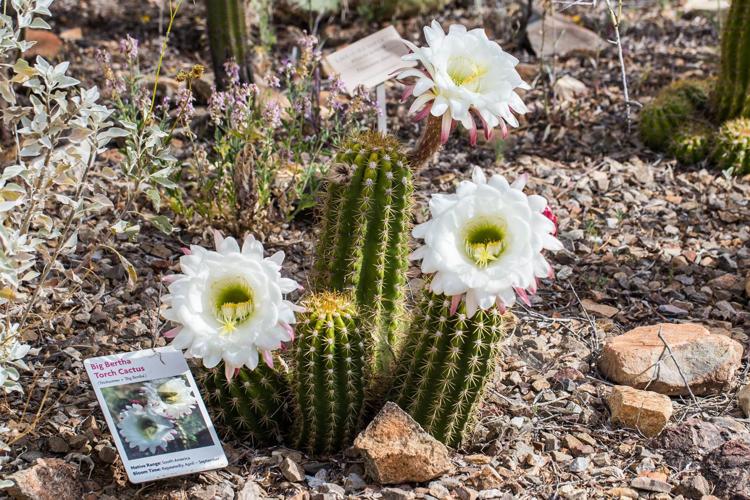 Saguaro blooms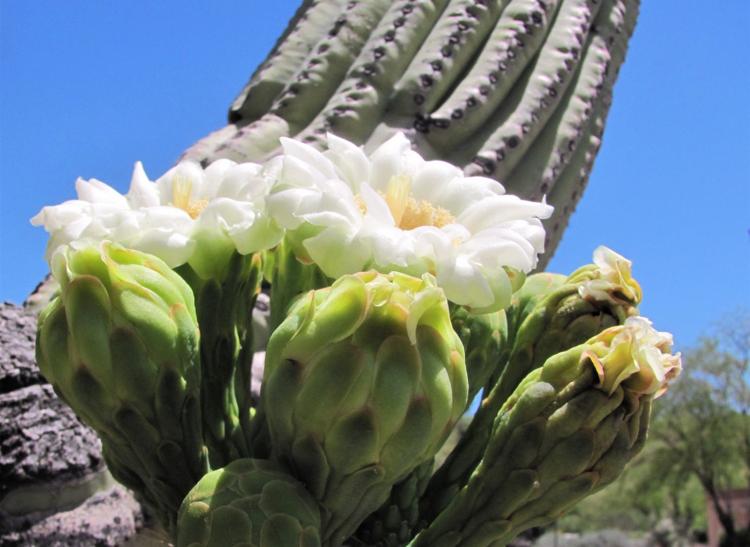 Prickly pear in bloom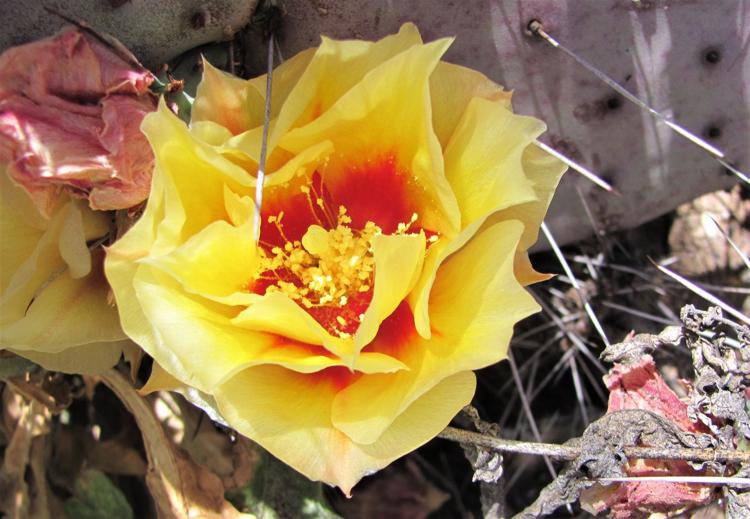 Cactus blooms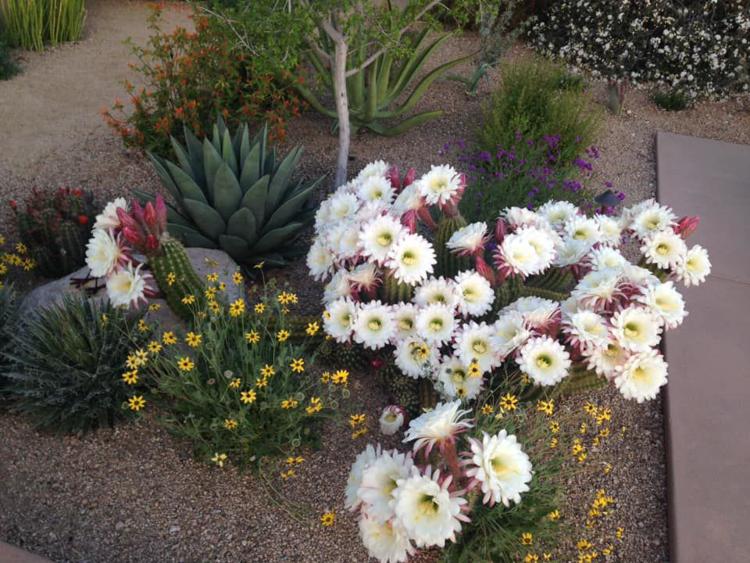 Prickly pear
Brilliant bloom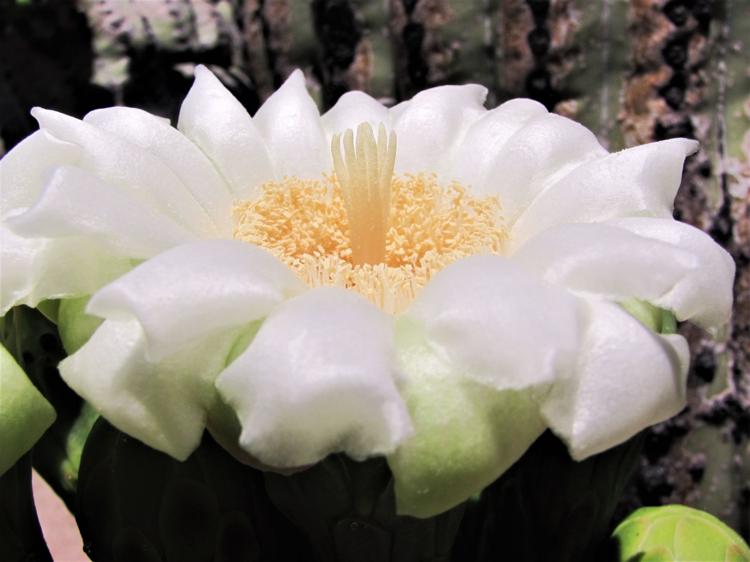 Prickly pear cactus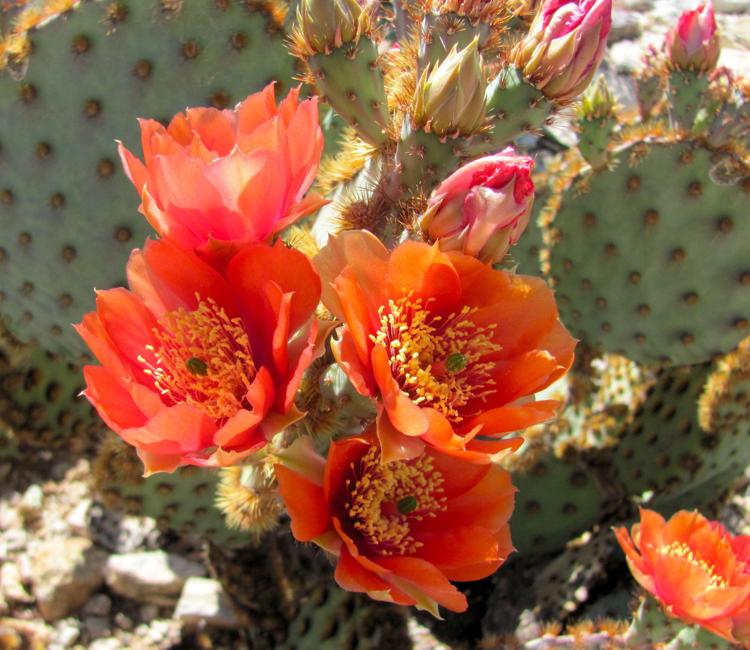 Prickly pear cactus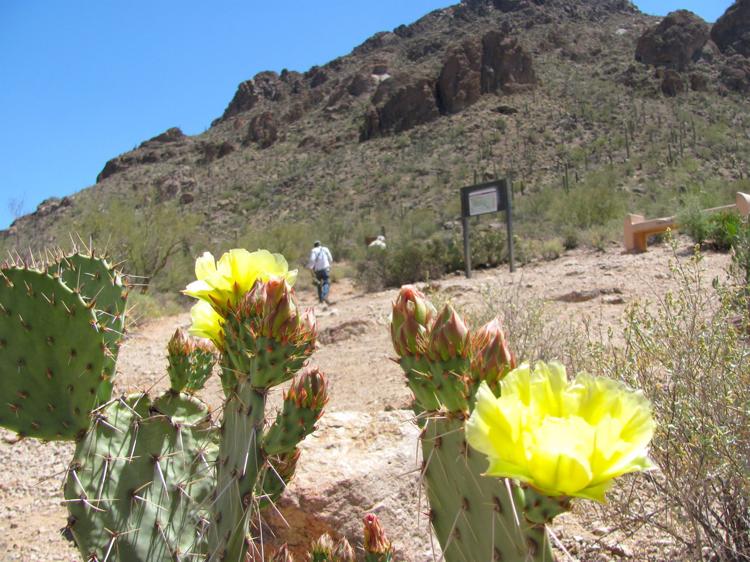 Saguaro and ocotillo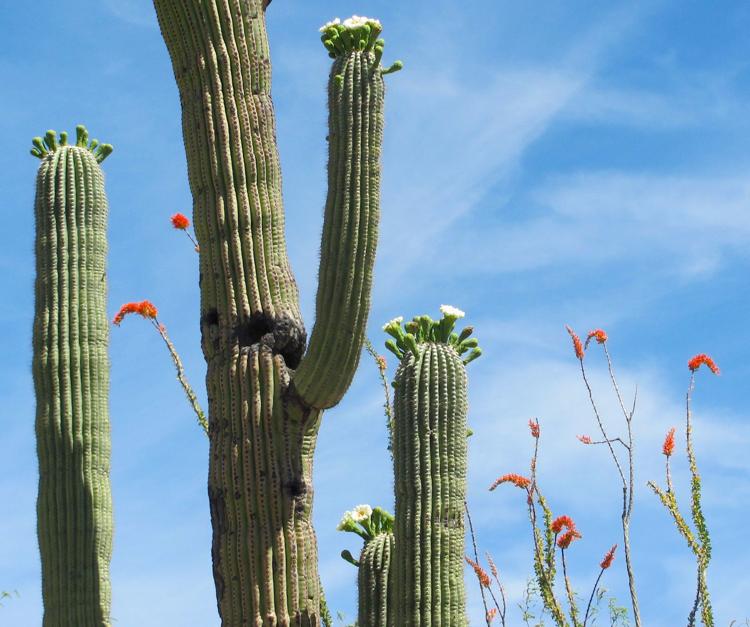 Hedgehog cactus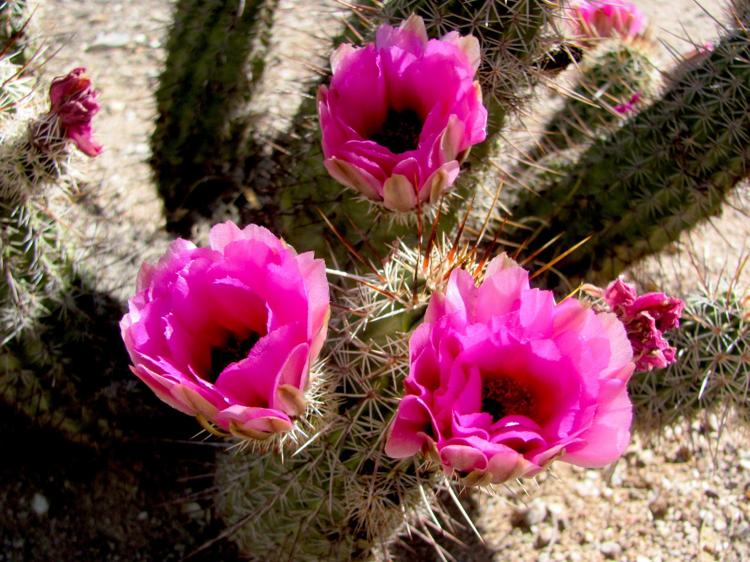 Cholla cactus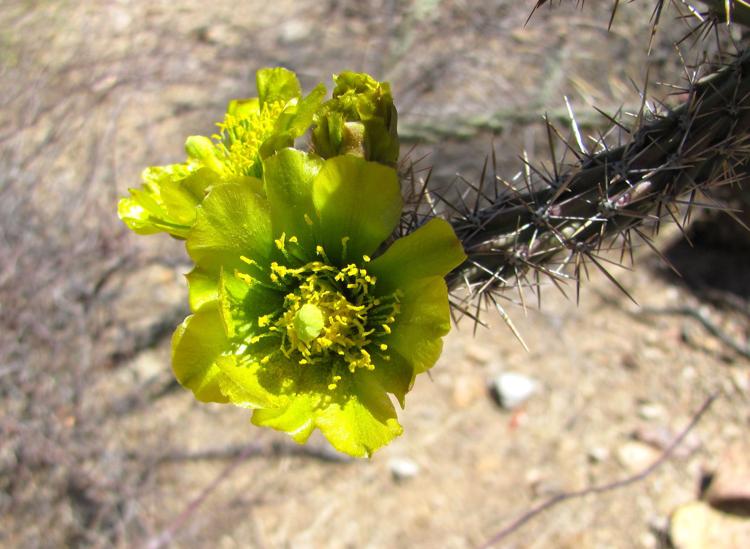 Cholla cactus
Prickly pear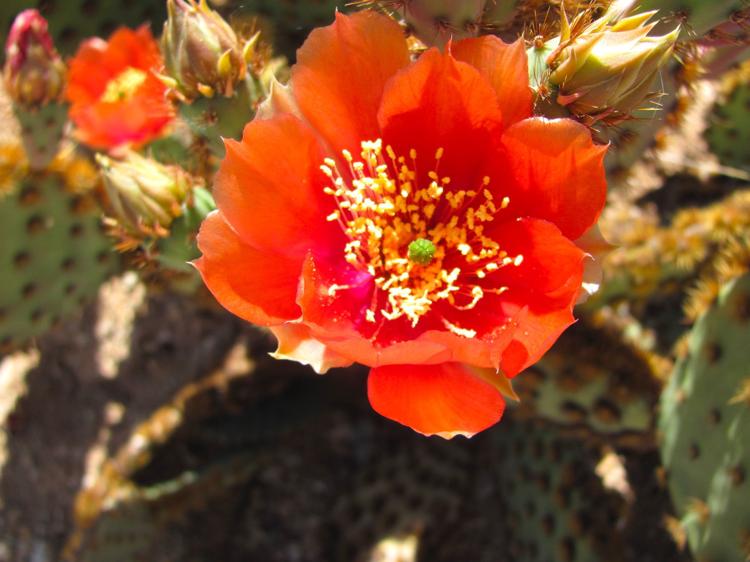 Bees and blooms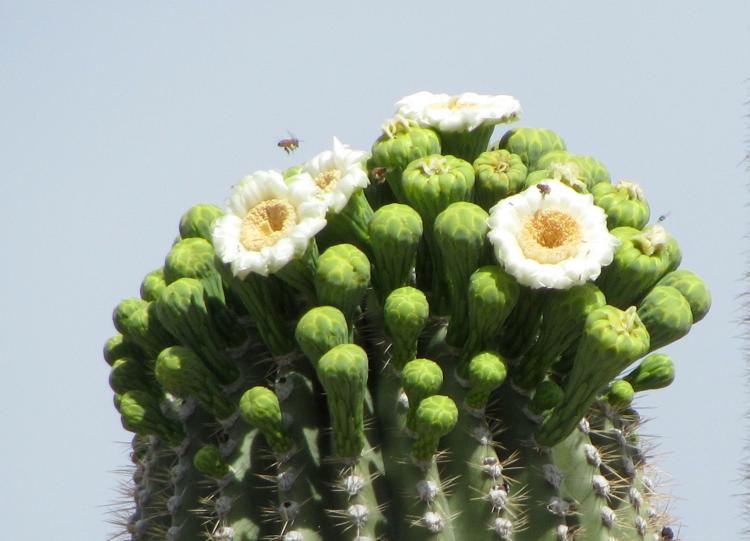 Yellow prickly pear flowers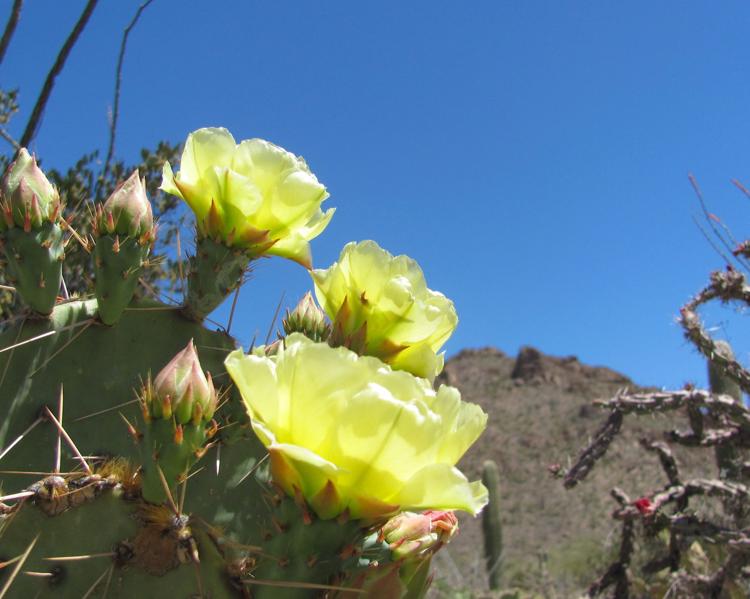 07 VAM outside birding trail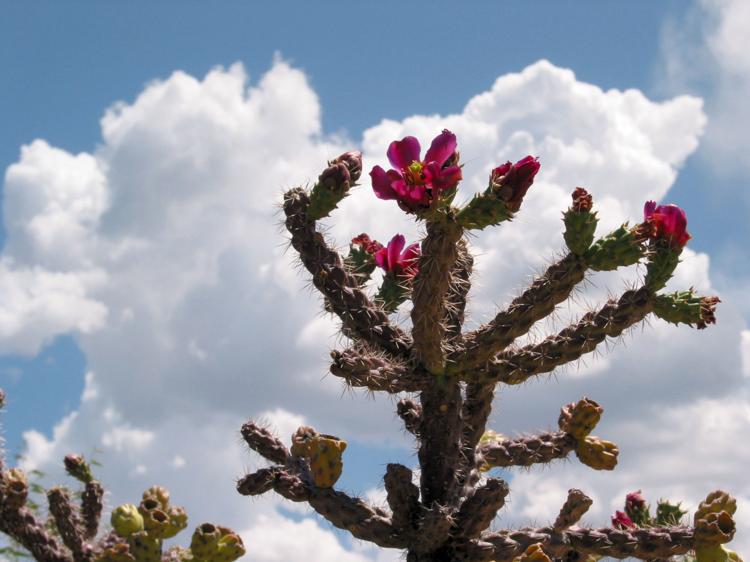 Prickly pear cactus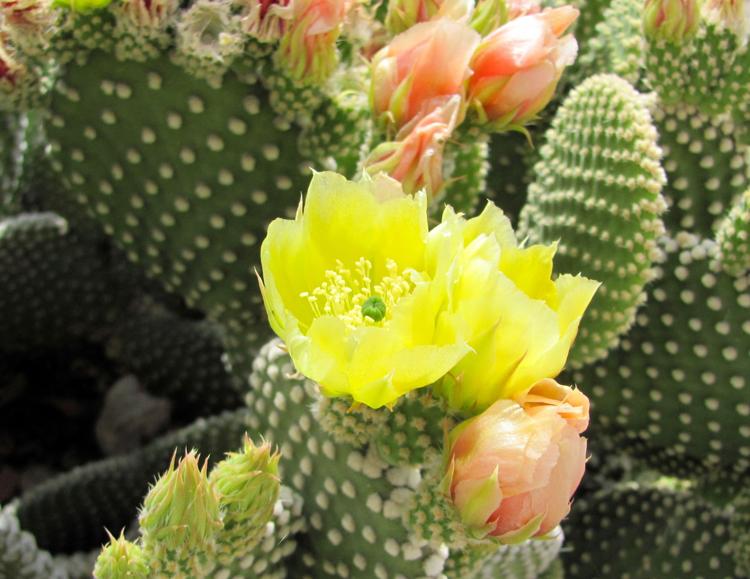 Cactus blooming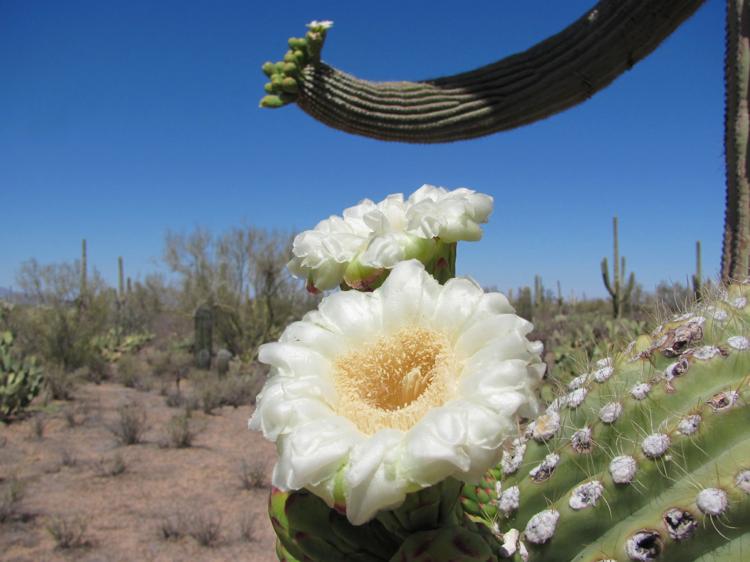 Bonanza of blooms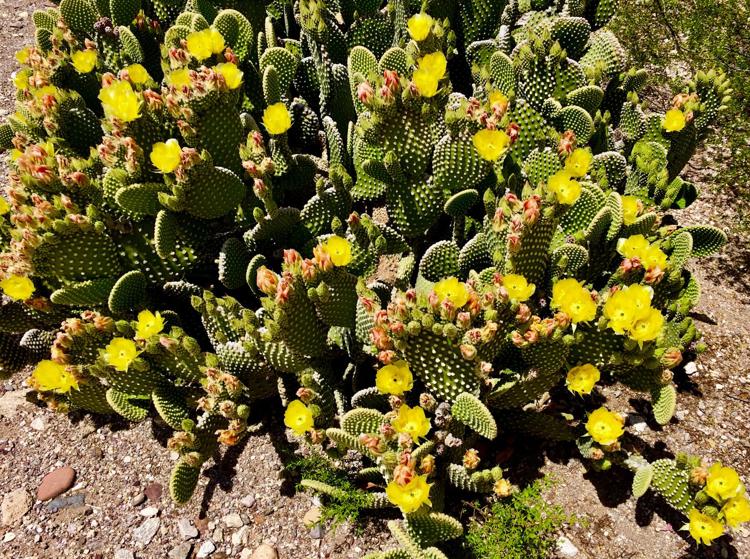 Sabino Canyon saguaro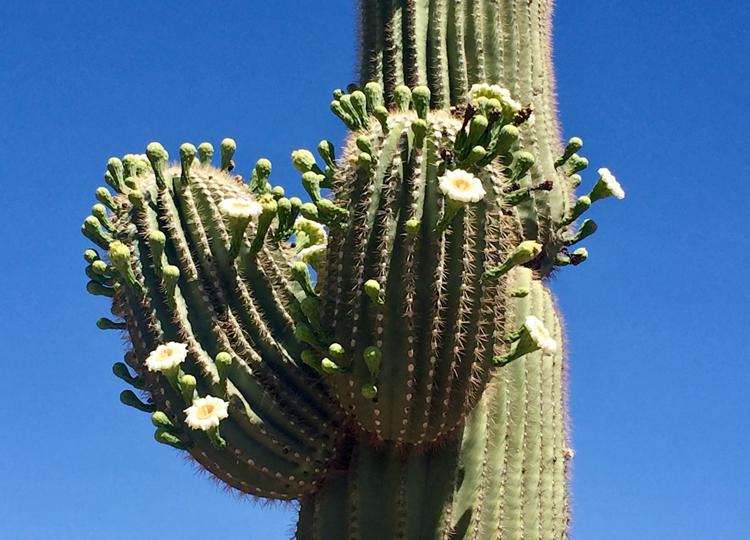 Multiple blooms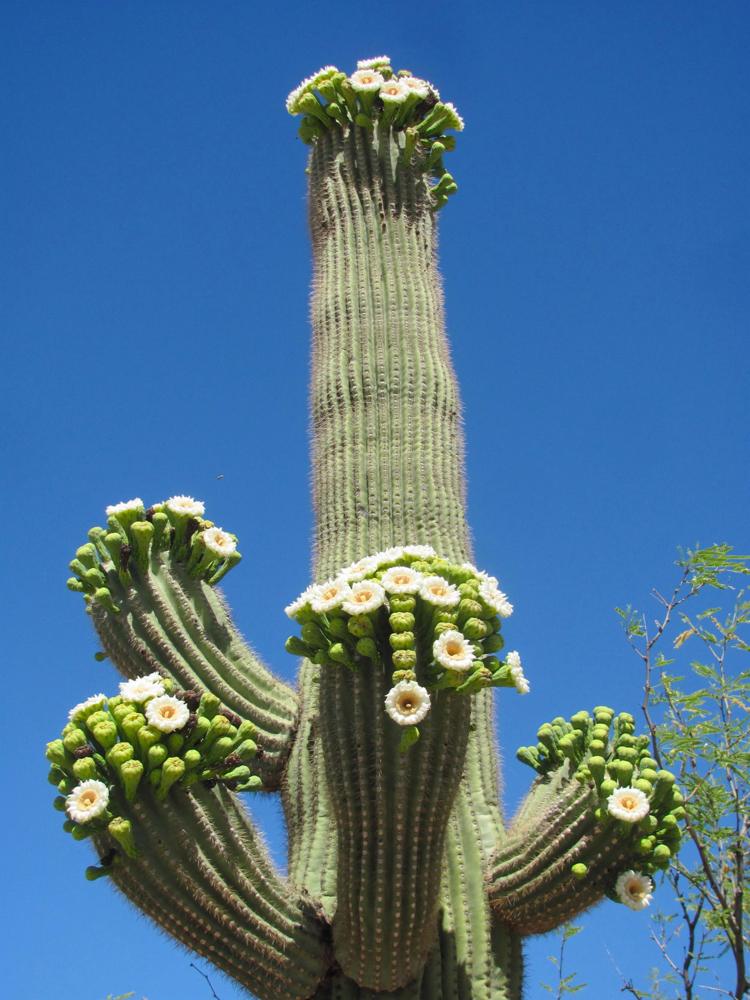 Cactus Flower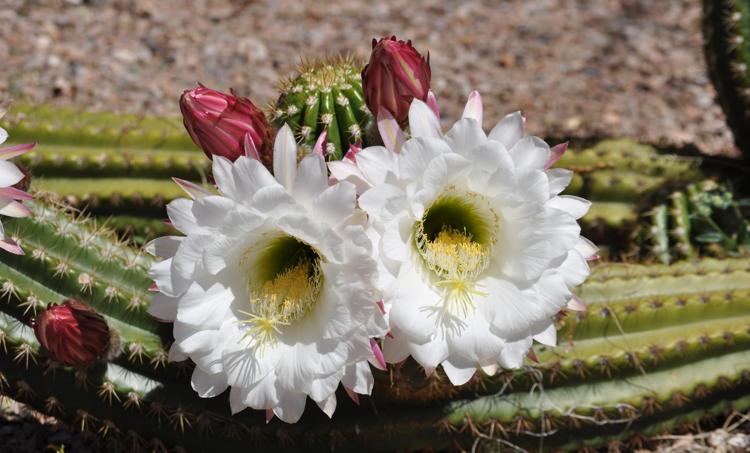 Trichocereus cactus in bloom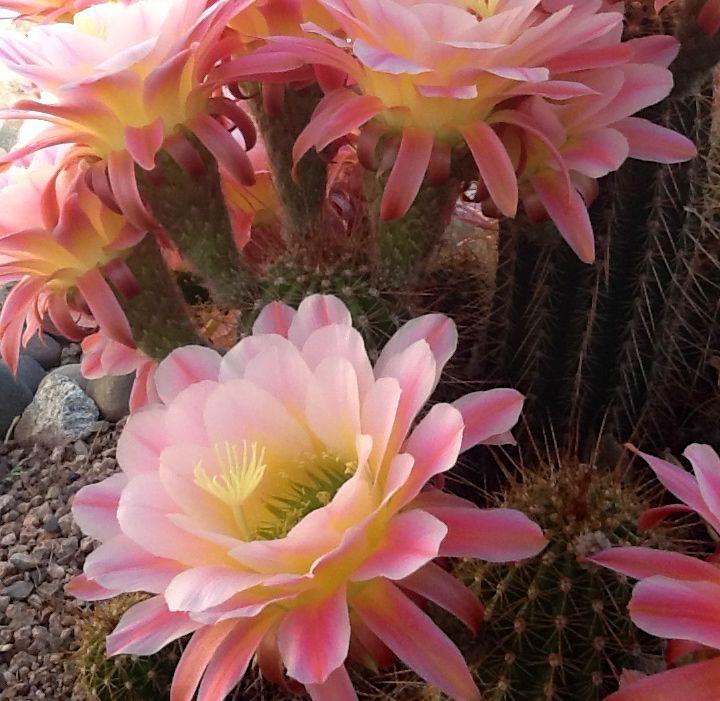 Cardon in bloom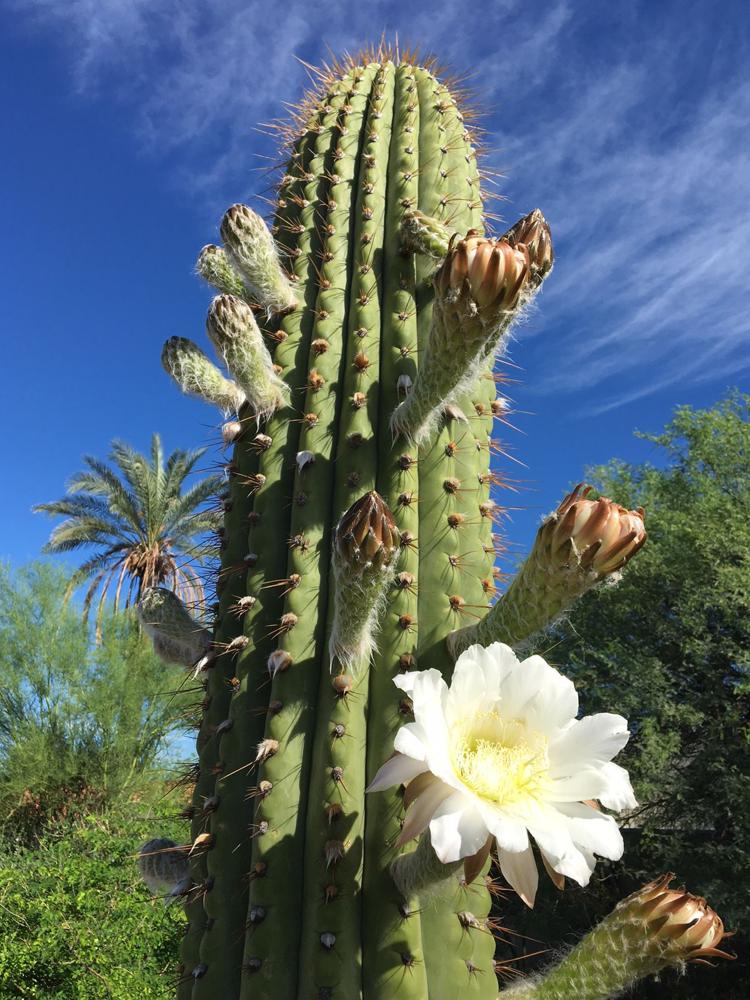 Barrel Cactus in Bloom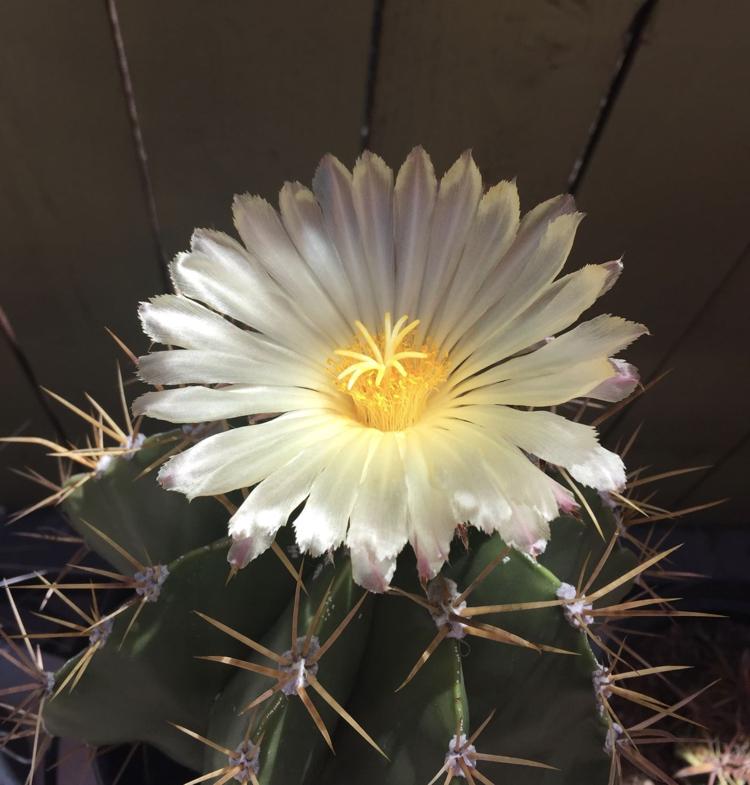 Foothills flowering cactus