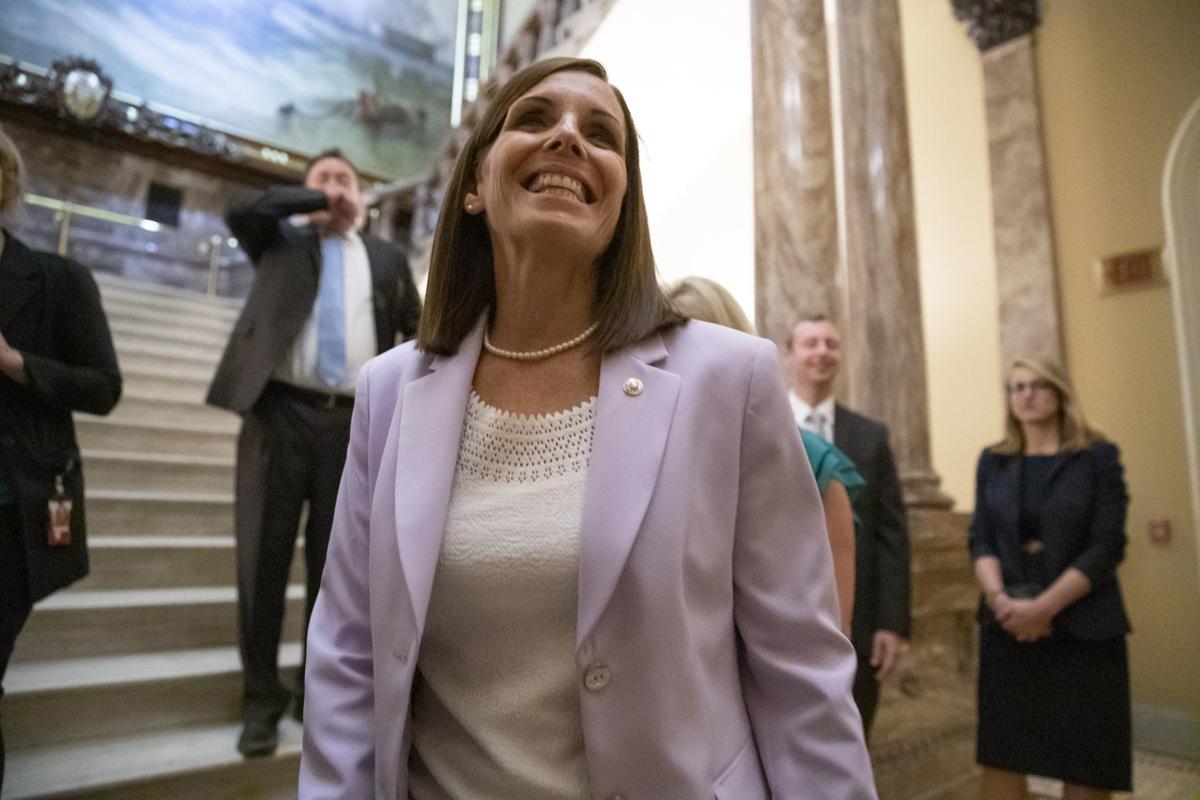 McSally, other senators chose loyalty over facts
Bless her heart, our appointed Sen. Martha McSally voted against the removal of President Trump from office because it would have been inopportune, disruptive, and divisive (her words). If it had not been the president, but the boss of the mafia (could someone explain the difference to me right now?), McSally would have obviously argued the same way.
She swore an oath to uphold the Constitution, not to overcome divisiveness in our country and to ignore all proof. The House had plenty of rock-solid witnesses and overwhelming evidence, rendered in a legally impeccable manner, but the senators decided that money and total loyalty to Trump matter more than the laws and their own oaths. It is a stunning but revealing non-sequitur for McSally that she exonerated the president in order to guarantee "fair" elections. From a historical perspective, we have now moved into the transitional period from the Roman Republic to the Roman Empire in which the rulers were free to do whatever pleased them.
McSally's 'explanation' in Trump trial says it all
Re: the Feb. 6 article "Trump's Impeachment ends with acquittal."
Your front page quotes from our two senators explaining their impeachment votes really makes clear what happened in Washington on Wednesday.
Sen. Kyrsten Sinema's explanation, like that given by Republican Sen. Mitt Romney, spoke to whether the president had committed the offenses he'd been charged with.
Sen. Martha McSally, on the other hand, justified her "no" vote by concerns about disrupting government, dividing the country and the importance of respecting voters' choices. Not one of those factors has anything at all to do with whether the charges had been established or not, the thing she was legally required to decide.
So much for McSally's solemn promise to do "impartial justice."
President Trump's claim of full vindication and exoneration only works for those who have become "Trump" Republicans.
The GOP in several states, including Arizona, seeks to prevent voters from participating in the election process by removing voters from the permanent early voting list, by not allowing ballot harvesting, and by closing polling places in communities that are less likely to support the GOP.
The Democratic Party faces a dilemma in Arizona and the nation. Do Democrats adopt the current Trump/GOP strategy of doing anything and everything necessary to get and keep political power (lying, cheating, distortion, voting suppression) or do the Democrats attempt to gain support by presenting policies they believe will help America as well as efforts to make it easier for anyone and everyone to vote?
I hope the Democrats will choose the second option, but in the current political climate, the only way to gain political power may be to adopt Trump/GOP methods. The survival of the "American Experiment" may depend on the answer.
Trump's war on environment is #1 issue
Re: the Feb. 7 article "Around The Nation: Utah."
Following the "bouncing ball" that is the trademark of President Trump's presidency, I have struggled to find the area of greatest concern. This morning, after reading the Arizona Daily Star's article, "Plans implemented to downsize monuments," Trump's grievous disregard for our environment rose to the top. His plan to downsize two Utah monuments, Bears Ears by 85% and Grand-Staircase Escalante by 50%, will open this rare terrain to mining and development. Lacking the ability to project more than a few days in the future, Trump should consider Mark Twain's insight: "Buy land, they're not making it anymore."
These monuments, "bought" through the steady efforts of many forward-thinking legislators, individuals and groups, can't be replaced. Our children, grandchildren, and all future generations deserve to experience such stunning sites. I encourage readers to send emails and letters to state and national legislators calling for an end to this action.