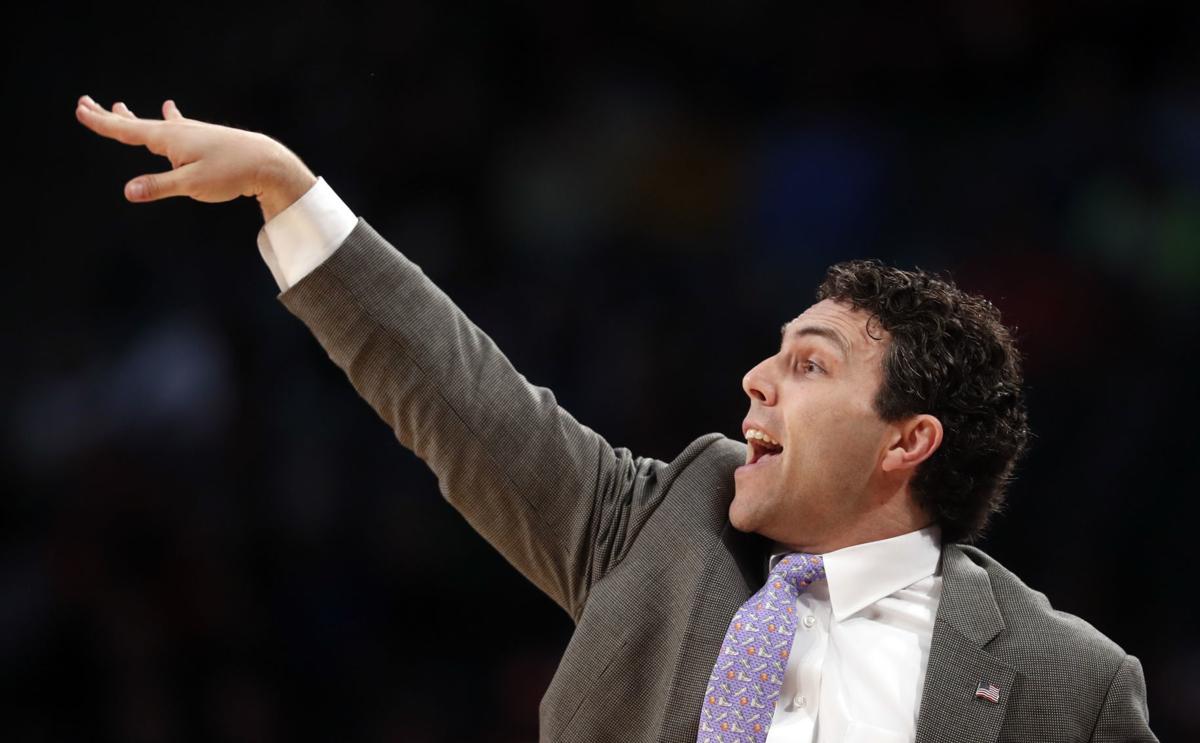 Georgia Tech basketball coach Josh Pastner has been cleared of sexual misconduct allegations by an independent investigation paid for by his employer.
The law firm of Fisher Phillips' report revealed that "none of the allegations of sexual misconduct against Josh Pastner are credible," Georgia Tech spokeswoman Laura Diamond said. Pastner met with athletic director Todd Stansbury to discuss the results of the investigation, Diamond said.
No criminal charges have been filed against Pastner.
In January, Pastner — a former Arizona Wildcats player and coach who just finished his second season with the Yellow Jackets — filed a lawsuit against Oro Valley residents Ron Bell and Jennifer Pendley, saying that the two had engaged in an unsuccessful months-long blackmail campaign against him, according to Pima County Superior Court records.
Bell and Pendley countersued, saying Pastner sexually assaulted Pendley in February 2016 in a Houston hotel room, court records show. At the time, Pastner was the head coach at Memphis. Pastner has adamantly denied the allegations.
Georgia Tech retained a law firm to conduct an independent investigation into the allegations.
The 29-page investigative report from Fisher Phillips says that Bell and Pendley's attorney "declined to make them available or otherwise provide any requested information."
"Both Pendley and Bell refused to participate in this investigation while at the same time they were perfectly willing to participate in self-serving media events," Fisher Phillips partner Scott D. Schneider said in the report.
Investigators referenced 47 separate exhibits in the report, which included emails, legal documents and news articles written about Pastner and Bell, according to the report.
They interviewed Pastner, his wife, Kerri, and employees of both Georgia Tech and Memphis. Also on the witness list was Chris Meegan, a security guard who Pendley and Bell said in their counterclaim had witnessed Pastner slap Pendley on the rear end when Georgia Tech played Sam Houston State in November 2016.
Investigators learned that Meegan was not working the game; further investigating showed Meegan was a personal friend of Bell and Pendley's.
"Put simply, while I initially believed that Meegan would be a neutral, third-party witness who could corroborate Pendley's claims, I have concluded that Meegan is not neutral... not reliable... and actually undermines Pendley's claim," the report said. "He could not have witnessed an incident between Pendley and Pastner during the Sam Houston State game because he was approximately 700 miles away from the arena at the time it supposedly occurred."
The investigation also revealed a number of other inconsistencies in Bell and Pendley's claims about Pastner, including differing statements by Pendley about what time of day the alleged sexual assault took place and where Bell was when it happened.
"There are several straightforward facts which individually would cast doubt on Pendley's allegations, but when considered collectively, make plain that this incident didn't occur," the report said.
Pastner's schedule the day of the alleged assault is largely accounted for through a Memphis travel itinerary and time-stamped receipts, making it difficult to see how he could have had time to commit assault.
Furthermore, Bell's failure to mention the alleged assault during media interviews was seen as highly suspect, the report said. Bell spoke to several reporters following a falling out between him and Pastner, saying that he had provided impermissible benefits to Georgia Tech players — even putting a few of them up at his Oro Valley home.
Bell didn't mention the allegations of sexual assault until he was contacted by the NCAA in December 2017 to discuss the reported recruiting violations.
"It is highly likely that the allegations of sexual misconduct against Pastner were concocted by Bell, made in bad faith, and asserted only after various other attempts to damage and/or extort Pastner failed," the report says.
Before Georgia Tech, Pastner, 40, coached at Memphis from 2009-16. He spent the 2002-08 seasons as an assistant to Arizona's Lute Olson. As a player, Pastner was a member of the Wildcats' 1997 National Championship team.