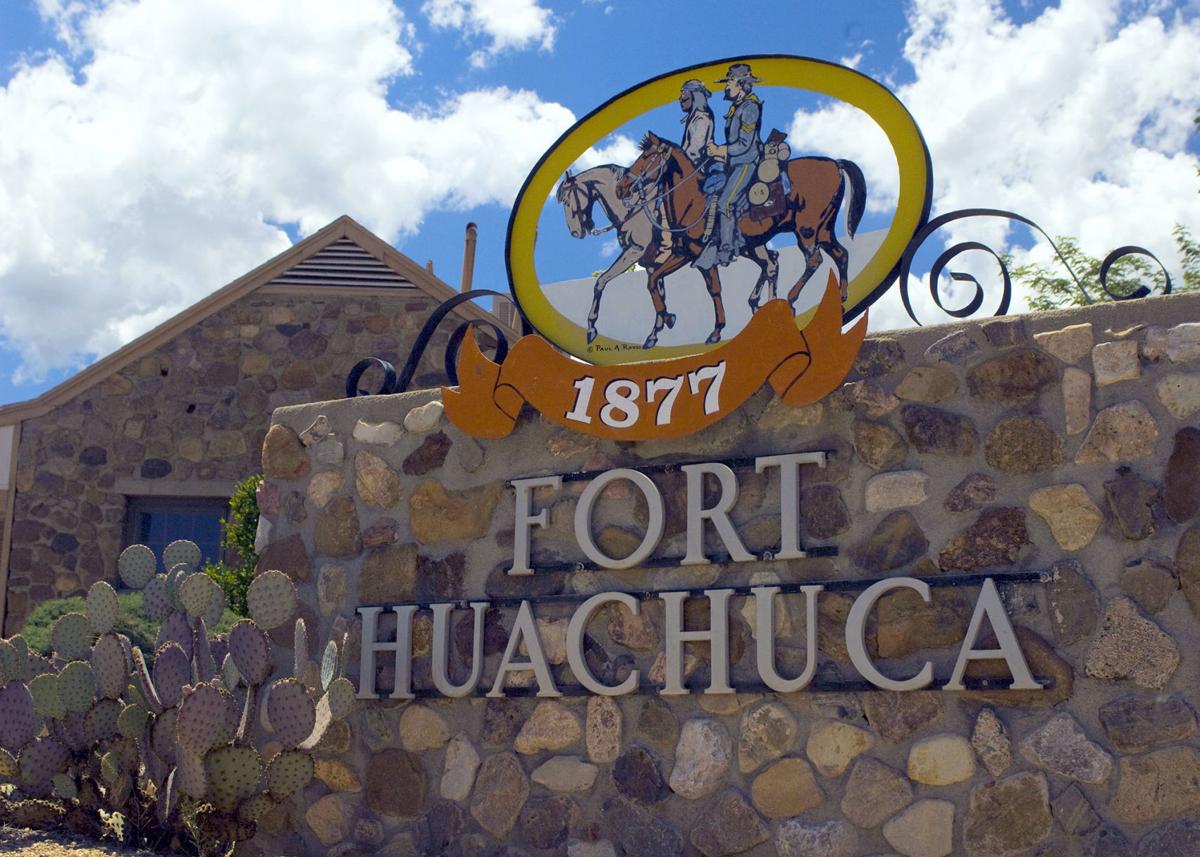 A major change in how the Army contracts for warfighter training has resulted in a game of musical chairs of sorts for Raytheon workers at Fort Huachuca in Sierra Vista.
Raytheon and major partner General Dynamics recently reported hundreds of layoffs at Fort Huachuca due to the contract overhaul — but many, if not most, of those jobs are expected to stay in the area with different contract work or with other firms.
From 2008 to last year, Raytheon, through its Intelligence, Information and Services business unit, led an alliance of defense contractors providing an array of training and related services under the consolidated Warfighter Field Operations Customer Support (FOCUS) program.
But in 2017, the Army decided to break up the multi-billion-dollar FOCUS program into smaller contracts.
Raytheon has won back some of that business, but the company has notified the state under a federal reporting requirement that it is laying off 245 workers at Fort Huachuca because of the contract changes.
"This is the result of the natural conclusion of our Warfighter FOCUS contract, which has trained virtually every U.S. Army soldier over the past 10 years," the company said in statement to the Arizona Daily Star. "We continue to support our government customer's training needs from our local facility and other global locations as part of various other training contracts."
Raytheon officials declined to disclose the company's current employee count in Sierra Vista. Raytheon has more than 13,000 employees in Arizona, including more than 12,000 at Tucson-based Raytheon Missile Systems amid a major expansion of its local operations.
In March 2018, Lockheed Martin won one of the first contracts for former FOCUS work, a potential seven-year, $3.5 billion pact to supply training aids, devices and simulation tools for use on Army instrumentation systems and live-fire ranges. Lockheed Martin officials did not respond to a query about the progress of hiring under the contract.
Also last year, Dallas-based Jacobs Engineering Group won a seven-year, $785 million contract to provide instructors and other training-related services at Fort Huachuca, which besides U.S. forces also trains the troops of many allied nations.
Raytheon subsequently won part of the Army's Enterprise Training Services Contract, which overall is valued at up to $2.4 billion over five years, along with a $161 million contract for support of the Army National Training Center in California.
In April, Raytheon was awarded a contract valued at up to $159 million to support large-scale, live-training exercises at the U.S. Army's Joint Multinational Readiness Center in Hohenfels, Germany.
General Dynamics Information Technology — a major partner in the Raytheon-led Warrior Training Alliance that executed the earlier FOCUS contract — notified the state in February it was laying off 201 workers at Fort Huachuca.
General Dynamics spokesman Tom Doheny confirmed the layoffs were prompted by the Army contract changes.
But he said many of those employees will continue to work for General Dynamics on other "task orders" under ongoing and anticipated contracts, while some will have the opportunity to work on the same programs with new employers.
"Our priority will always be taking care of our employees and finding every possible avenue to keep them on board," Doheny said.
The current number of General Dynamics employees at Fort Huachuca was not immediately available, but as recently as 2016 the company employed about 600 workers there, according to the Star 200 survey of major employers.
Tony Boone, director of economic development for the city of Sierra Vista, said the community will likely suffer few, if any, net job losses as a result of the contract changes, as most workers are immediately re-employed.
"It's just part of the life cycle of these service contracts," said Boone, who is intimately familiar with the contracts process as a former senior officer and Army garrison commander at Fort Huachuca.
"It's a different contract, a different name, the pricing may be different, some of the salaries may be different, but by and large, the work and the number of jobs is roughly equal at the end of the day," he said.
Overall, the U.S. Army Intelligence Center of Excellence and Fort Huachuca had an estimated annual economic impact of $2.9 billion in 2017.