Rows of shiny cars suspended on hydraulic lifts tower over the gleaming, cavernous space of Pima Community College's new Automotive Technology and Innovation Center, the lab floor empty for now except for a few faculty members jockeying equipment into place.
But soon the two-story, 50,000-square foot building at Pima's Downtown Campus will be bustling with students learning the latest repair techniques — and helping to fulfill Tucson's goal of developing a competitive, tech-savvy workforce.
The $12.5 million Auto Tech Center is the first finished project in a $35 million expansion and renovation of the campus at Stone Avenue and Speedway to support the college's new Center of Excellence in Applied Technology.
The school is also building a new advanced manufacturing building and renovating another building to expand its building and construction programs at the Downtown Campus.
And together with other renovations, including a major addition at Pima's acclaimed Aviation Technology Center and a recently completed revamp of Pima's cybersecurity labs at its East Campus, the projects will allow the school to build up critical capacity to support the region's workforce development needs.
Pima is also building up its other centers of excellence in health professions, information technology and cybersecurity, public safety and security, hospitality and tourism, and arts and humanities.
Pima's efforts to expand its offerings and build capacity to turn out more skilled workers figure prominently in a new workplace-development strategy unveiled recently by the Tucson Metro Chamber of Commerce, said Ian Roark, vice president of workforce development and strategic partnerships.
Based on a labor-market study and an employer survey, the Chamber's "Tucson's Workforce Blueprint" embraces five strategies to increase the supply of skilled workers in the region, including expanding education-industry partnerships, setting up a new IT and cybersecurity education initiative, and establishing an outreach program to help businesses set up internships or other worked-based experiences.
"The centers of excellence are reflected in the Blueprint because we found we needed to increase capacity in every measure in order to deliver (skilled workers)," said Roark, who sat on the Blueprint steering committee.
"This speaks to a comprehensive approach — we have to design certificate and degree programs, and hire faculty, to meet the current needs and prepare for the future."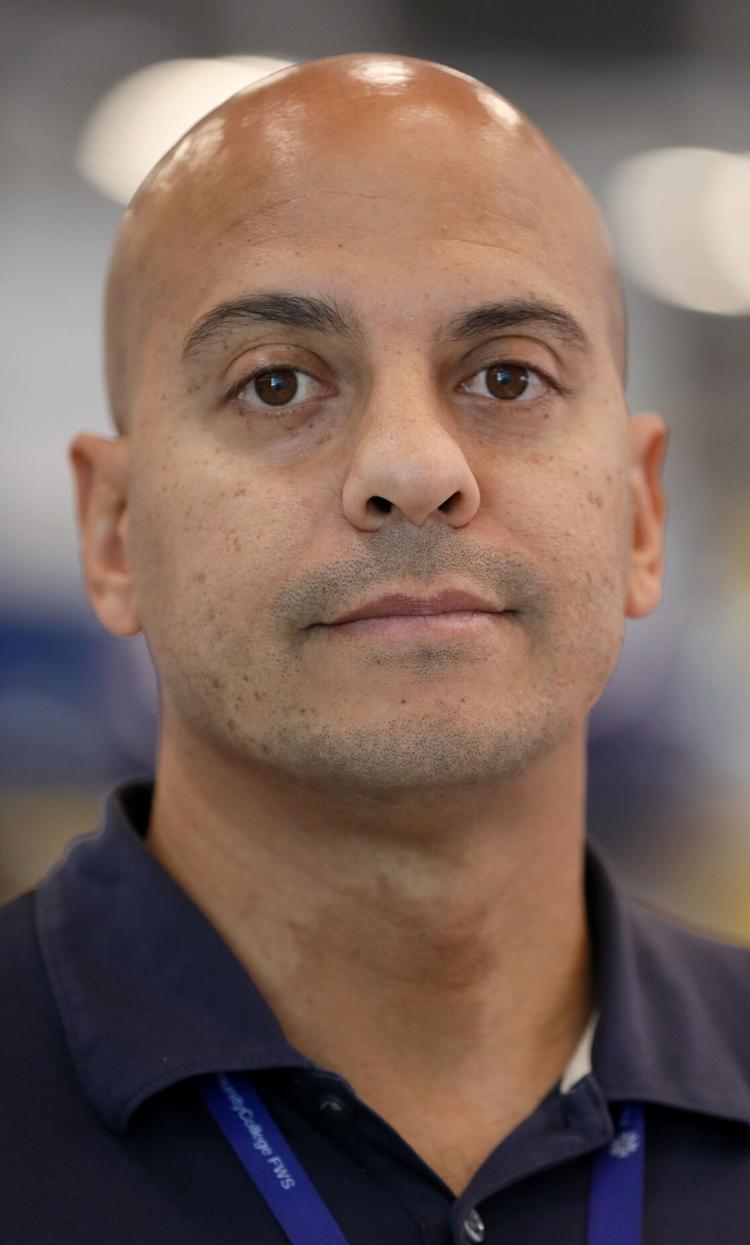 Roark acknowledged that Pima is already working to increasing its partnerships with companies.
As part of a national pilot survey last year by the Washington-based think tank Opportunity America, Pima documented 694 formal partnerships with employers, with 185 new partners in the 2019-2020 fiscal year alone. That total number has now grown to more than 700, Roark said.
"We have been doing many of these things already, what is different here is the messaging and the consensus that our business and industry community as a whole needs to be aware that these systems are in place and we are going to be increasing the quality and quantity of these sorts of partnerships," he said.
Tucson Chamber Chairman Ian McDowell, vice president and regional director for the Sundt Construction Building Group, said coordination with PCC and the University of Arizona on workforce development is critical to the region's economy.
"Matching the demand of local employers to training programs will create a pipeline of workers that will feed our local economic engine," McDowell said. "The willingness of the University of Arizona and Pima Community College to develop specific training programs for our workforce is a tremendous advantage for our community."
With some 80% of construction firms reporting having trouble finding qualified workers according to industry studies, McDowell noted that the current building boom in Southern Arizona has created new, high-paying job opportunities for workers with the right skills.
Roark said PCC and other community colleges are critical to filling a shortfall in "middle-skilled" workers — those without a college degree but with technical training, internships, certification or associate degrees — across industries.
"We have a deficit of workers in the middle-skilled band of the labor market," he said. "Too many people fall into the low-skill category and we don't have enough people with this technical middle-skill level."
New buildings, programs
Pima's new auto tech center is a prime example of the college expanding and evolving its programs to meet industry needs and provide career opportunities for students.
The new center has twice the space of the former auto tech facility and is equipped with the latest diagnostic machines and has more than a dozen late-model cars, including hybrids and Chevy Volt plug-in electric cars, allowing students to work on the latest technology.
The center — which is expected to open for classes in August — has a large main area with bays set up just like an auto-repair shop for students to learn general auto-repair skills, and a separate area dedicated to brand-specific training sponsored by manufacturers through local dealerships.
Pima already has been doing some specific training in partnership with Subaru and Chrysler, and the school recently inked a training agreement with Ford, said Greg Wilson, PCC dean of applied sciences.
The school is discussing similar programs with several other automakers, Wilson said.
Local auto dealers who helped advise Pima on its auto tech expansion are looking forward to being able to hire more graduates with training in the latest technologies, the head of the local dealer's association said.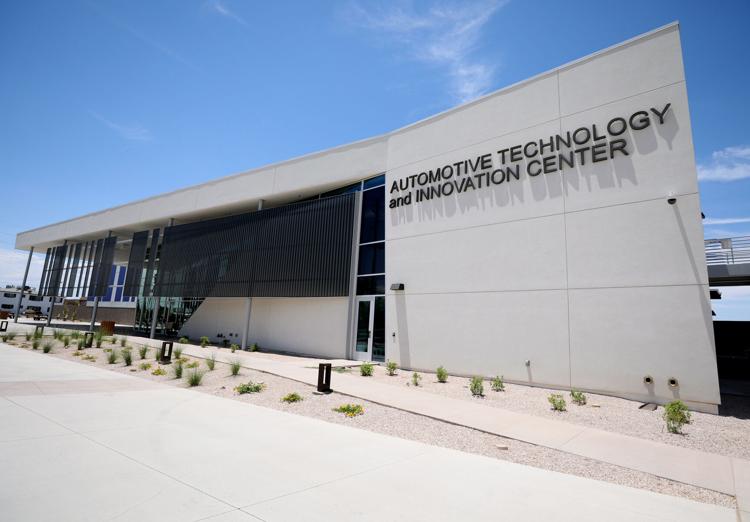 "It's been challenging to say the least, for a number of years, all the auto dealers have been struggling to find qualified techs," said Mike DiChristofano, co-owner of Tucson Subaru and current president of the Tucson New Car Dealers Association. "The reality is, today the amount of knowledge a tech has to have is incredible, with all the new technology."
Auto dealers who may have had to send techs to Phoenix, or even to California or Texas, for brand-specific training will now be able to have their techs trained locally, and Tucson could even attract students from outside the Tucson region, DiChristifano said.
The next project underway at the Downtown Campus is the biggest of them all — construction of a new, 100,000-square-foot Advanced Manufacturing building east of the auto center.
The three-story building is slated for completion in November 2022 and will support programs in automated industrial technology, Computer-Aided Design (CAD), machining and welding.
The nearby Science and Technology West building will be renovated, allowing the school's building and construction technology programs to expand from 2,000 square feet to 20,000 square feet, and the Science and Tech East building will be renovated for the biology programs, Wilson said.
Elsewhere, Pima will finish a $20 million project to double the size and student capacity of its highly-rated Aviation Technology Center at Tucson International Airport by next February, Wilson said.
At Pima's East Campus, a student-managed data center, Cyber Security Operations Center and Fusion Center, will join the completed Arizona Cyber Warfare Range.
Construction was completed recently and the new facilities are expected to open in September, said Jim Craig, PCC dean of business and information technology.