Downtown Tucson's newest apartment complex is commanding monthly rents of more than $4,000, spurring interest from other investors to build more units.
The RendezVous Urban Flats, at 20 S. Stone Ave., has already leased more than 50 of its 100 units and interest has been high, said Roger Karber, the project's developer.
"The demand was there," he said. "Although they are some of the highest rental rates in the state — certainly the highest in Tucson — we've been leasing about one unit per day."
That success caught the attention of Salt Lake City developers who plan to convert a downtown student housing complex to traditional apartments with a similar price point in mind.
Cruachan Capital says it wants to convert the 196-unit Cadence, 350 E. Congress St., into 256 luxury apartments with ground-floor retail and a rooftop bar or restaurant.
As more students choose to live in the new towers right on campus, outlying student housing complexes have been seeing higher vacancy rates, Evan Hyde, a project manager for Cruachan, told members of the Rio Nuevo board.
"Student housing in downtown Tucson isn't thriving as it was when it first went in," he said.
Hyde said they plan to cut some of the large, four- and five-bedroom units that rented per bedroom, and turn them into traditional apartments. The company will invest at least $15 million in the conversion, Hyde said.
With more than 20% vacancy at the Cadence, the building has become "underutilized" and having year-round residents could help downtown's recovery from the pandemic, he said.
Hyde said rents would be on par with those at RendezVous.
Calling it a "game changer project" for downtown, the Rio Nuevo board has voted to initiate an economic analysis to see if the development qualifies for some tax breaks.
Student housing has been hot in the Tucson market for several years with projects enjoying high occupancy rates and rents that can exceed $1,500 per bedroom.
Student housing adjacent to campus has continued to lease well, even during the pandemic lockdown, said Mike Chapman, a broker who is a multifamily specialist with NAI Horizon.
"The students preferred being here with their classmates as opposed to the guest room at mom's house," Chapman said. "And, mom and dad preferred the kids being at school."
The luxury townhome-style projects on East Speedway and North Park Avenue have done especially well because of their proximity to campus, which has affected complexes farther away.
Still, Chapman said, Tucson is not seeing a wave of student housing flipping to conventional rentals yet.
The first to do so was Gateway at Tucson, 2800 W. Broadway, which was sold and flipped to conventional apartments in 2019.
"The properties have held up pretty well, the occupancy is good and rent collections are going pretty well," Chapman said. "Investors are still investing in that segment."
But now the demand for rental property is on the rise as new-home prices have increased to an average of $375,000 in the Tucson market.
Meanwhile vacancy rates in rental properties is about 3.5% .
Photos: Construction at Tucson Benedictine Monastery Coming Along
Benedictine Monastery Construction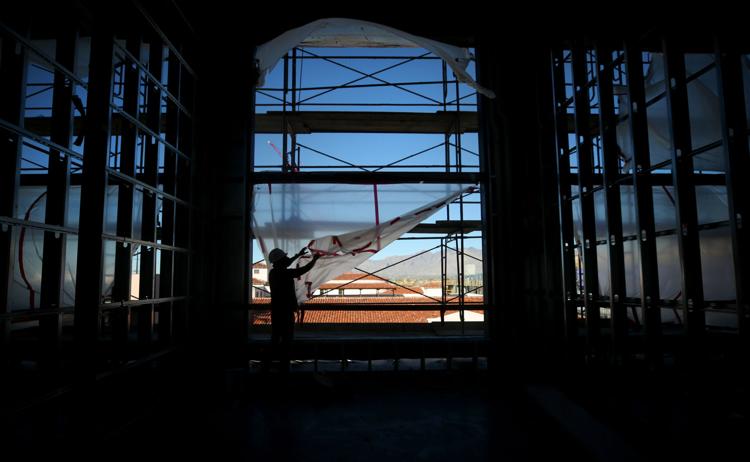 Benedictine Monastery Construction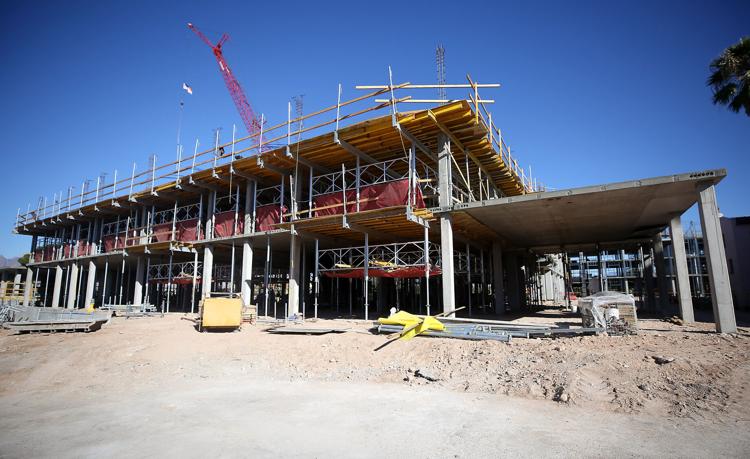 Benedictine Monastery Construction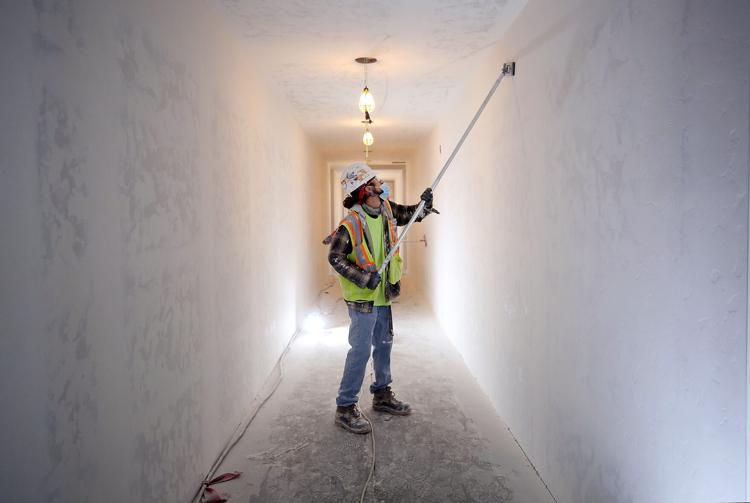 Benedictine Monastery Construction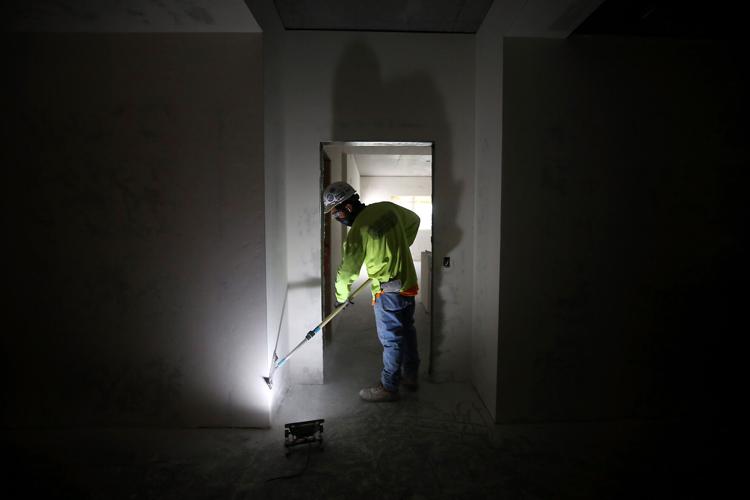 Benedictine Monastery Construction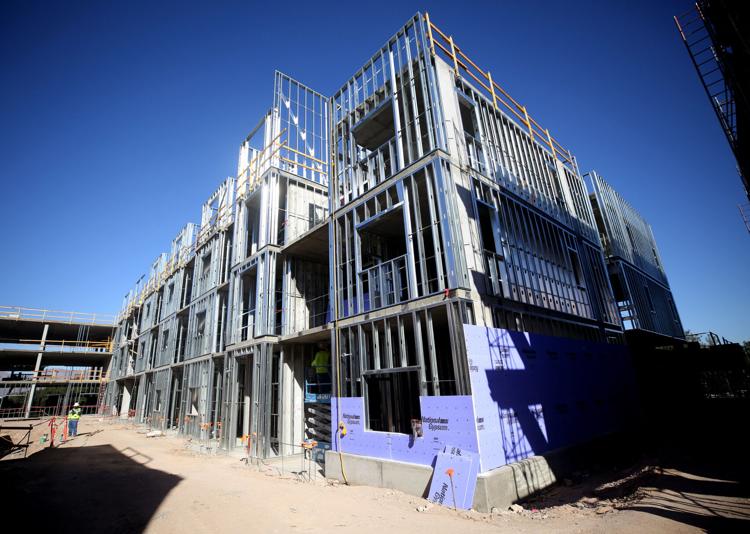 Benedictine Monastery Construction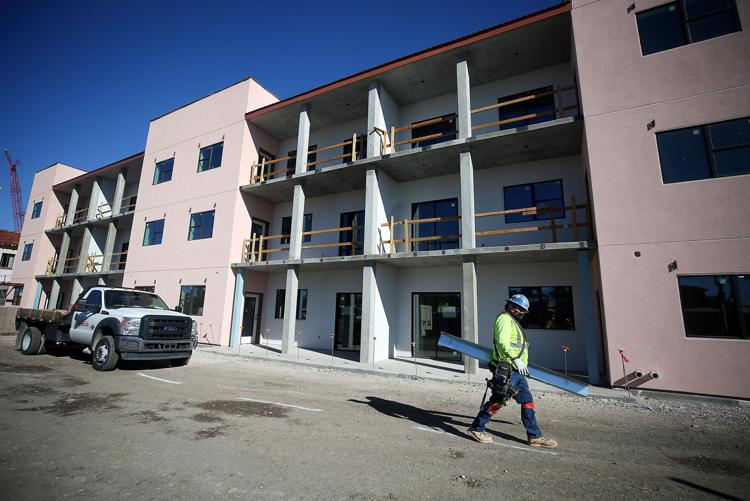 Benedictine Monastery Construction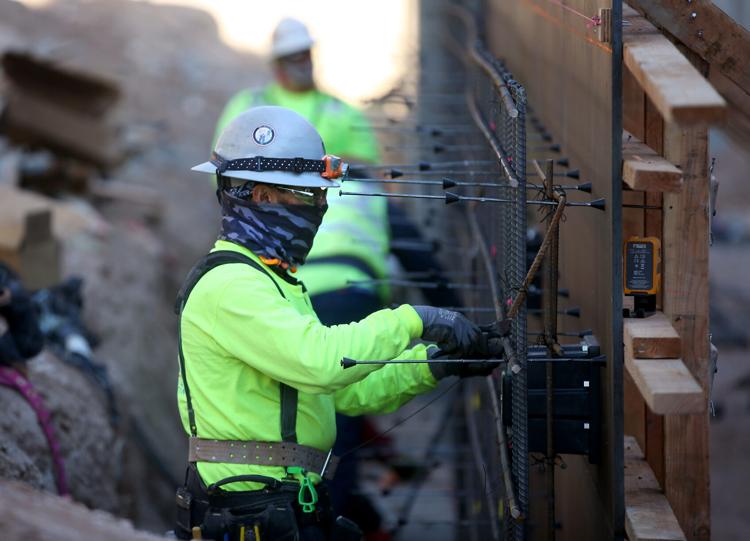 Benedictine Monastery Construction