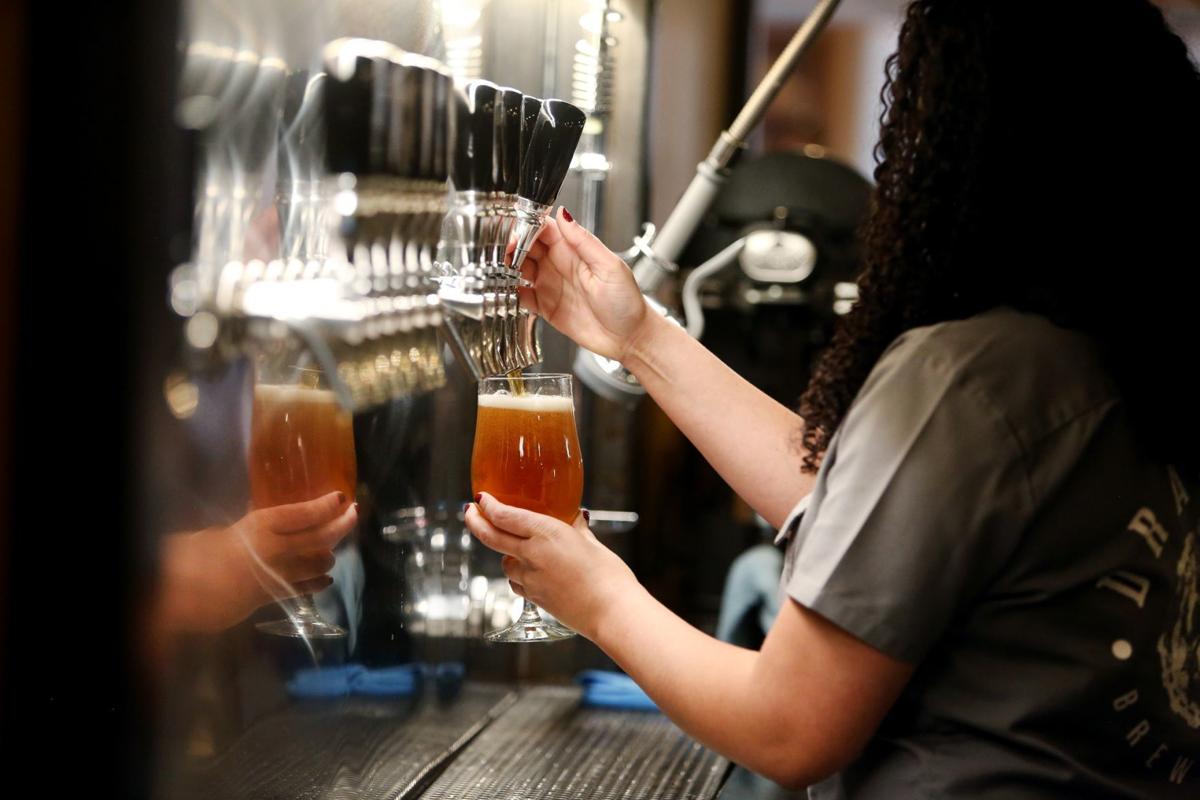 Breweries and wineries can reopen their tap and tasting rooms on Monday, May 11, after the Arizona Craft Brewers Guild successfully pleaded the case that breweries and wineries were no different than restaurants.
A state liquor official says technically, bars and alcohol-centric businesses were never excluded from Gov. Doug Ducey's May 4 executive order calling for reopening some businesses.
"The order applies to all establishments that provide dine-in service and does not differentiate by license type," said Jeffery Trillo, assistant director of the State Department of Liquor Licenses and Control's Licensing and Administration Division.
That means bars, in theory, also can open so long as they have a menu of food and customers can dine in their establishments.
The menu can be as simple as a selection of chips and snacks, to a food truck or people bringing in takeout from nearby restaurants, said Rob Fullmer, the head of the Arizona Craft Brewers Guild.
"The problem is there is no legal definition for this stuff and I think the willingness for state government to work on this and give us the opportunity to succeed or fail and collect data, I hope we don't have any bad actors on the business or consumer side," he said. "The people who said they were going to open are taking this very seriously."
Despite the State Department of Liquor's declaration, Pima County disputes that alcohol-centered businesses can open.
Gary Frucci of the Pima County Health Department says until the governor lifts his executive order, set to expire May 15, the expectation is that such businesses remain closed.
The county, however, has no enforcement authority. That role would be on law enforcement, Frucci said.
Fullmer said 30 of his 100 member breweries plan to reopen Monday or sometime next week; only five breweries around the state said they won't including Tucson's Dragoon Brewing Co. on Grant Road.
"We just kind of want to see how it plays out for everyone," said Dragoon manager Robert Stout.
Dragoon will continue its daily curbside service from 2 to 6 p.m. and could decide to fully reopen later in the month.
Marana's nearly three-year-old Button Brew House is waiting until it finishes improvements to its 600-square-foot patio before it will reopen, said owner Todd Button. He plans to install misters and cover the patio to make it more inviting.
"We have a really small taproom, which kind of makes social distancing difficult," said Button, who will invite a few food trucks when he reopens, which could be as early as May 15.
Button has been selling beer curbside including canned Chiltepín Red ale and El Jefe Vice.
Harbottle Brewing Co. is teaming up with the Sonoran hot dog vendor Los 3 Plebes when it reopens at 1 p.m. Monday.
Owner Michael Figueira said the business, 3820 S. Palo Verde Road, will be open from 1 to 7 p.m. daily in hopes of recouping some of the revenues lost. Occupancy will be limited to 10 or 15 seats and Figueira said he and his staff will encourage customers to buy beer to go, including Harbottle's maiden canned beer Easy Going, a kölsch-style ale. In a couple weeks they will release their second canned beer, the popular Mexican amber lager No Trabajes Tanto.
"It's a big step for us for sure," he said. "It's probably our best option to get through this relatively unscathed."
Sisters Megan Haller and Shannon Zouzoulas are eliminating tastings when they reopen their Arizona Hops and Vines winery in Sonoita on Monday. Instead they will offer a limited menu of snacks to go with glasses or bottles of wine that customers can drink on the winery's generous patio.
"It's kind of scary to open back up like that, but we need to kind of generate some form of income," Zouzoulas said. "We are going to try to do it as responsibly as possible."
Zouzoulas, who has continued selling wine throughout the shutdown, said they will limit the number of people in the tasting room and continue urging customers to use curbside pickup at the winery, 3450 S. Highway 82.
Contact reporter Cathalena E. Burch at cburch@tucson.com or 573-4642. On Twitter @Starburch