There's not much that musician, producer and jazz lover Khris Dodge wants to miss over the spring, but he is especially hyped about the Jazz Fest's "The Music of Nelson Riddle" (Jan. 13, Fox Tucson). It'll be a huge music bonanza, with Jeffrey Haskell leading the band and a plethora of remarkable vocal talent.
"Under Professor Haskell's musical direction, the vocal talents of Tony-nominated singer Ann Hampton Callaway, the never less-than-amazing Katherine Byrnes, the smooth vocal stylings of Joe Bourne, and 65 other musicians on stage, this concert will transport concert-goers to a different time and place," says Dodge.
He also has UA Present's Trombone Shorty and Orleans Avenue (Jan. 18, Centennial Hall) on his list, as does blues lover Susan Holden. Trombone Shorty and Orleans Avenue first shot to fame when they performed for one of NPR's Tiny Desk Concerts, and their popularity has persisted because of the talent and energy.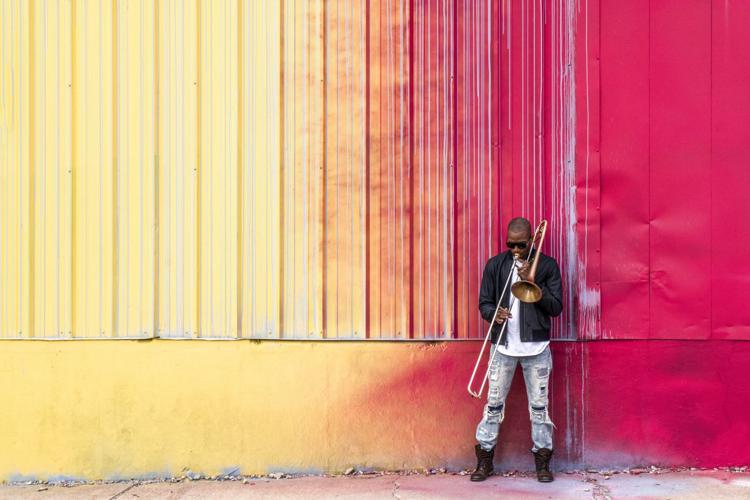 "Going to their show is like attending a part hard-rock, part New Orleans brass/jam band, part funk, and part dance concert wrapped around soulful trombone and trumpet playing inspired through traditional jazz roots," says Dodge.
A concert with Trombone Shorty is "like a musical block party in New Orleans," says Holden. "He just might blow the roof off the building."
Big Bad Voodoo Daddy (Jan. 31, Fox Tucson) also made Dodge's cut.
The group's current tour includes "songs from their latest release, 'Louie, Louie, Louie', which features the music of Louis Jordan, Louis Armstrong, and Louis Prima," he says.
"Those three names right there should get you to this show. But when you match that music with a popping horn section and a rhythm section that doesn't know how to stop swinging, you know that you are in store for an amazing night of music."
The Jazz Fest has plenty to keep lovers of the music occupied, including Bobby McFerrin (Jan. 20, Fox Tucson), Pink Martini with the Tucson Symphony Orchestra (Jan. 20, Tucson Music Hall) and the immensely popular Tucson Jazz Institute Ellington Band (Jan. 11, Fox Tucson).
But here's the Jazz Fest concert we are most excited about: The staggeringly talented Magos Herrera and Maqueque, an all-star group of Cuban women (Jan. 16, Fox Tucson). We suspect the energy will be wild, the talent over the top, and the jazz sublime.
OK, we are also truly excited about Sheila Jordan (Jan. 19, Temple of Music and Art), too. She'll be sharing the stage with bass player extraordinaire Cameron Brown. She sang and studied with Charlie Parker, has recorded almost 25 albums, and was presented with the National Endowment for the Art's Jazz Master Award in 2012. When she tears into be-bop, no one can compare.
The John Pizzarelli Trio (March 6, Fox) should pack the theater. "His singing and guitar playing just make you go 'ahhh….yes,'" says Dodge. "From the Great American Songbook to Bossa Nova, there is an effortless fluidity that always makes me smile when listening."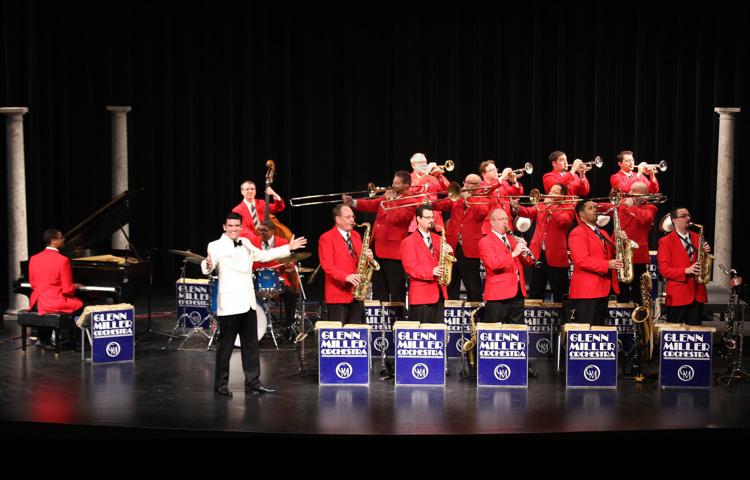 A few more that should be on jazz lovers' calendars: The Glenn Miller Orchestra (March 10, Fox Tucson) and Herb Alpert and Lani Hall (Jan. 27, Fox), both courtesy of the Fox Theater; Portland Cello Project, a group of about nine cellist (artists come and go and come back) who bring the instrument to surprising and new places come courtesy of UA Presents (Jan. 19, Crowder Hall), and the breathtaking Kathleen Grace, who performs jazz and blues with Larry Goldings (Jan. 14, Club Congress).
Blues/country/world/pop/folk
Paul Thorn brings his "Don't Let the Devil Ride" tour to town (Jan. 11, 191 Toole) and Holden will be there.
"If Tina Fey and Elvis had a baby, it would be Paul Thorn," she says.
"If you like blues, rock and soul music that hints at a church upbringing, you will love Paul Thorn. This music is soul food, full of good vibes, humor and high energy. He's touring his new album, 'Don't Let the Devil Ride,' which takes us back to his church roots in Tupelo and is a collection of obscure and joyful gospel tunes."
We are particularly excited about Tish Hinojosa — The Tucson Kitchen Musicians Association brings her here to raise money for the Tucson Folk Festival (Jan. 20, Tucson Jewish Community Center). The folk singer — who sings in both English and Spanish — caresses a song with amazing tenderness and beauty.
And the Tucson Kitchen Musicians group is also bringing in the Cajun band BeauSoleil (Feb. 2, El Casino Ballroom). It's not only a favorite venue of ours, but it's got a great dance floor — and this band's music demands you get up and dance.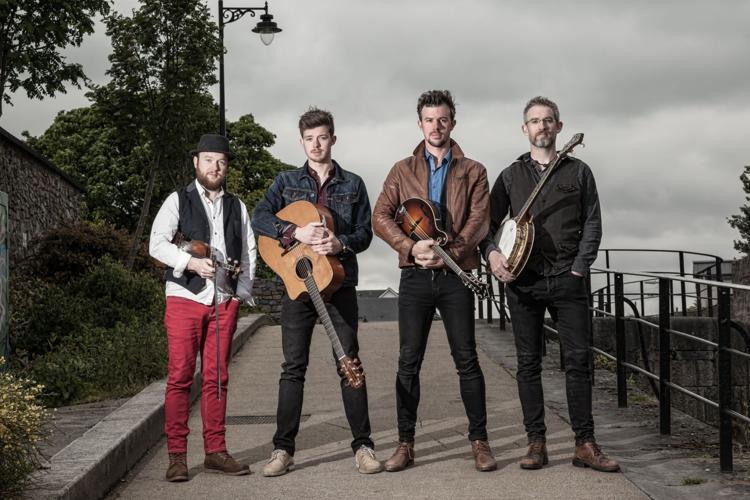 We Banjo 3 hails from Galway — where much of Ireland's music is played constantly and with love, humor and expertise. The band combines bluegrass with traditional Irish tunes. What's not to love about that? InConcert Tucson brings them here (Feb. 2, Leo Rich Theatre).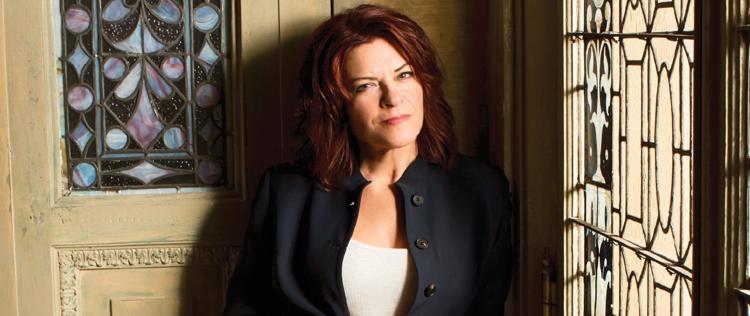 Holden also has her sights on Roseanne Cash; the 4-time Grammy winner brings her "She Remembers Everything" tour here (Feb. 20, Fox).
"Her new material is relatable to most of us of 'senior' status," says Holden.
"We've lost loved ones and parents, we've experienced broken promises and failed relationships, we worry about our kids and grandkids, and we've possibly faced and conquered life-threatening illness. The way she tells it, our paths at this age are often painful but at the same time beautiful and worth it."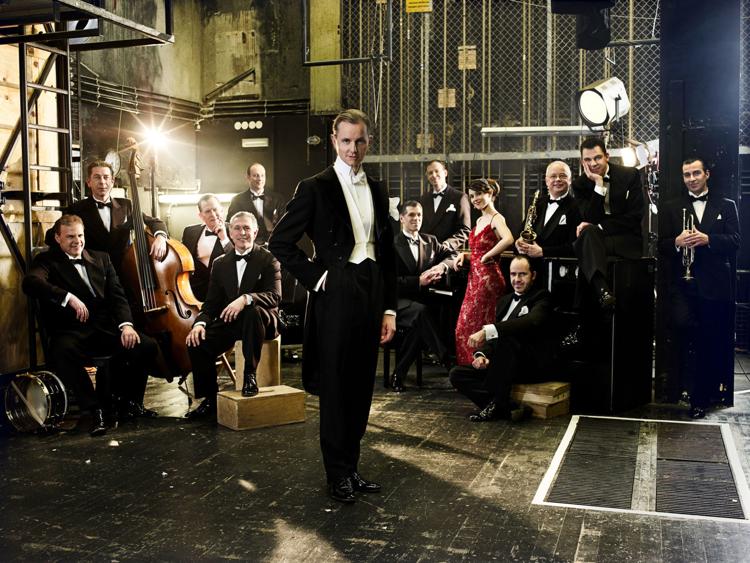 "Lonesome Traveler" (Feb. 3, Fox) is a folk-lover's dream. It's a much-lauded theatrical presentation of American Folk music. Expect tunes from the likes of Woody Guthrie, Pete Seeger, Lead Belly, Ian & Sylvia — baby boomers will be in heaven.
Another baby-boomer-must-go: Joan Osborne singing the songs of Bob Dylan (Feb. 6, Fox). 'Nuff said. And this: The "Music of the Eagles" with the Tucson Symphony SuperPops (Feb. 9-10, Tucson Music Hall).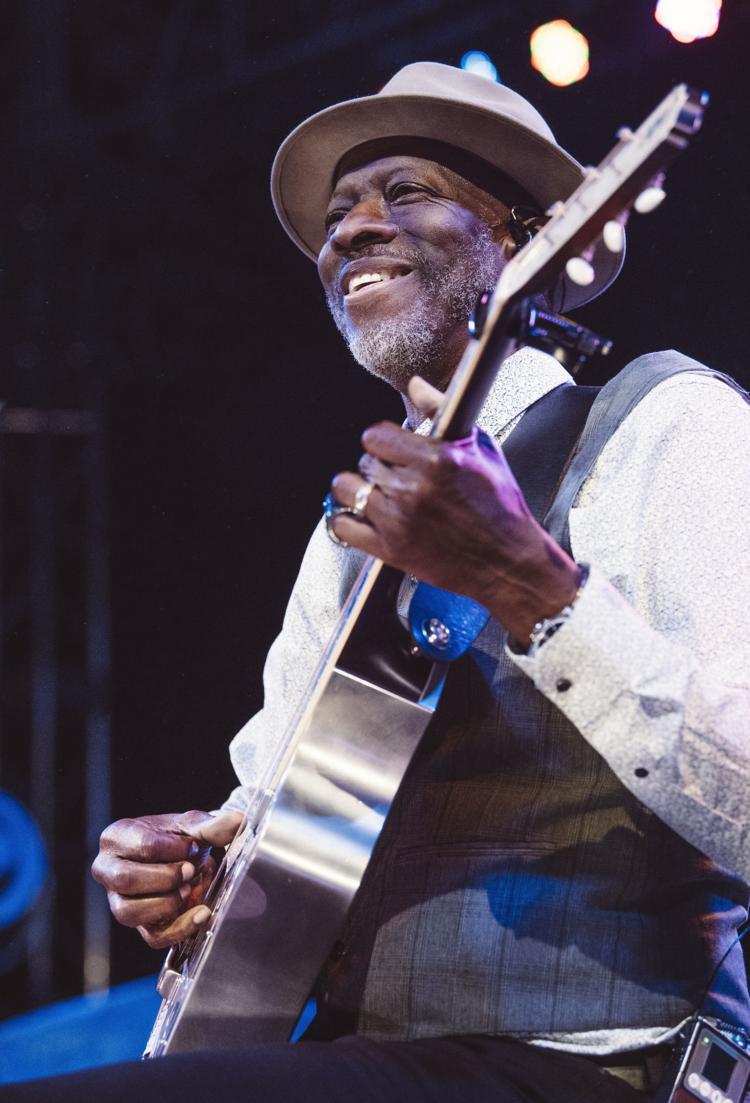 The Max Raabe and Palast Orchester performs German popular and cabaret songs from the Weimar era, plus American songs from the same era. The New York Times says Raabe and the 12-piece orchestra are "harmonically rich, casually jazzy and (have) inventive arrangements" (March 15, Fox).
Keb' Mo' takes the stage all by his lonesome (May 21, Fox), and that's more than enough for us. The bluesman mesmerizes.
And finally, keep your eyes on Monterey Court, where music is a constant and local and sometimes national talent keep audiences enthralled. You'll find such favorites as Wayback Machine & The Wooley Dawgs (Jan. 12), P.D. Ronstadt and the Company (Jan. 27) and the Titan Valley Warheads (Jan. 31). Monterey Court celebrates music made right here.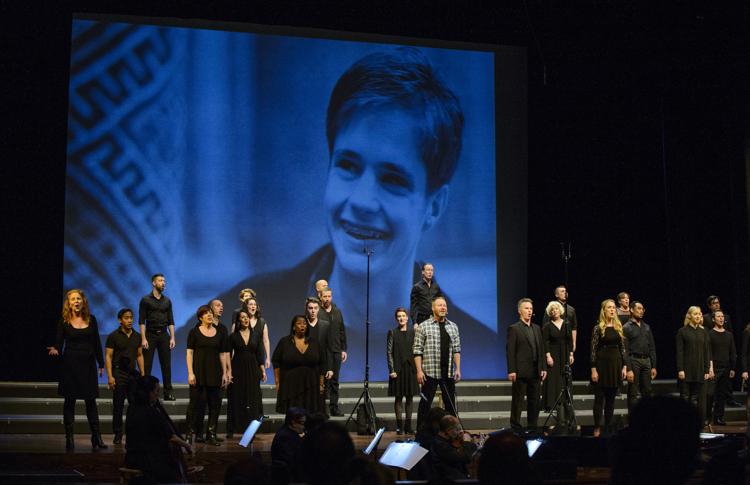 Grammy-nominated Conspirare, A Company of Voices (April 16, Centennial Hall) is made up of soloists from around the country and it impresses. UA Presents presents the group, which is touring with "Considering Matthew Shepard," a moving musical response to the murder of Matthew Shepard, a victim of a hate crime in 1998.
Tucson's True Concord Voices & Orchestra will perform the rich choral music from Latin America (Jan. 18, St. Francis in the Valley Episcopal Church; Jan. 19, Catalina Foothills High School; Jan. 20, Grace St. Paul's Episcopal Church). The featured artist is Corinne Winters, whose talent has been lauded around the world.
True Concord Voices & Orchestra is also tackling a couple of giants: Bach's St. Matthew Passion, which will feature 10 soloists, multiple choirs and two orchestras (Feb. 22, Fox; Feb. 23, Catalina Foothills High School; Feb. 24, Catalina United Methodist Church).
And a month later, the Grammy-nominated True Concord will follow it up with Mozart's heart-stopping Requiem. Also on the bill is Morten Lauridsen's transcendent Lux Aeterna (Eternal Light) (March 29, Valley Presbyterian Church; March 30, Catalina Foothills High School, and March 31, Catalina United Methodist Church).
An Arizona Repertory Singers concert is, well, sublime. We are particularly looking forward to "Psalms of David and Songs of Solomon" (April 28, Temple Emanu-El). The concert includes music by Daniel Asia set to the poetry of e.e. Communngs, and John Dunstable and Edward Bairstow's music for "Song of Songs."
Tucson practically vibrates with classical music, which makes narrowing the picks down near impossible.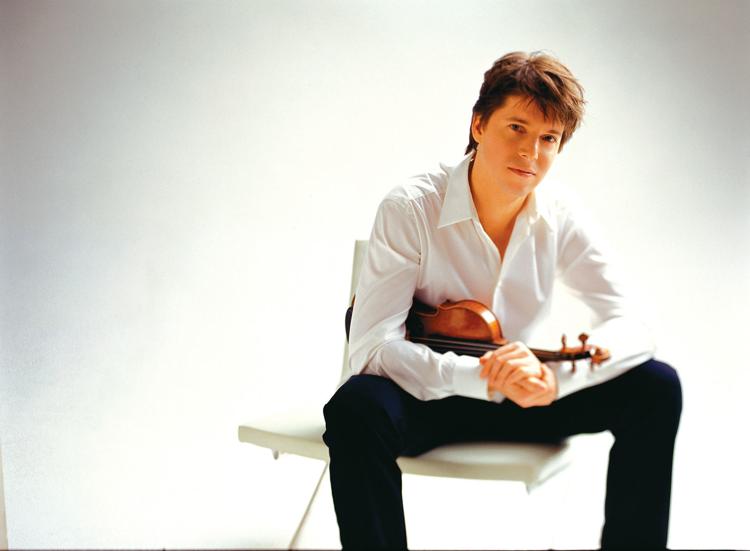 There are the obvious ones: UA Presents brings in violist extrordinaire Joshua Bell (Feb. 15, Centennial Hall), the Tucson Symphony Orchestra's Tchaikovsky Piano Concerto No. 1 featuring pianist Barry Douglas (Feb. 15-17, Tucson Music Hall), and the Civic Orchestra of Tucson's "The Emperor" concert, featuring University of Arizona's Rex Woods on the piano for Beethoven's Concerto No. 5 (March 16, Grace St. Paul's Episcopal Church; March 17, Crowder Hall).
But there's so much more.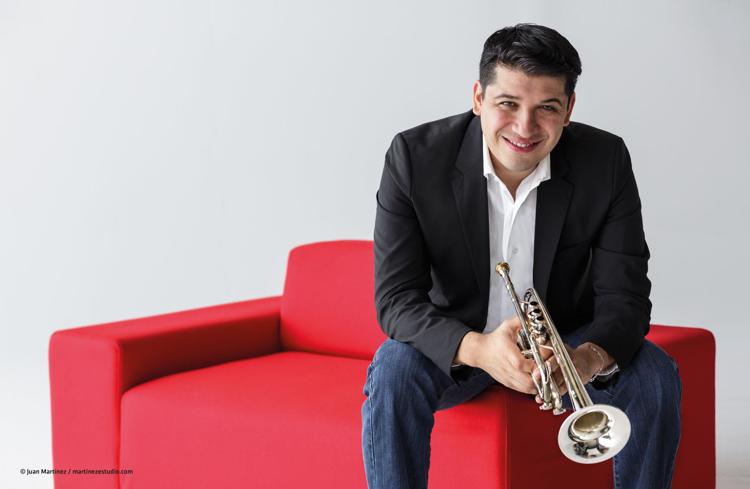 Trumpet great Pacho Flores joins Tucson Symphony Orchestra to premiere Arturo Marquez's Trumpet Concerto. Flores has gained fans and won awards around the world (Jan. 25-27, Tucson Music Hall).
The Arizona Friends of Chamber Music brings the San Francisco-based Alexander String Quartet and Cliburn Competition medalist Joyce Yang for a program that includes Mozart, Schumann and Samuel Adams (Feb. 13, Leo Rich Theatre).
The Star's music writer Cathalena E. Burch is looking forward to seeing Tucson Sympony's conductor in a different role.
"We've oohed and ahead over maestro José Luis Gomez behind the podium, and in March we get to see him in the spotlight as the violin soloist for Mozart's Serenade No. 6," she says.
"It's his way of taking us into his world, the origins of his music career, and to get a glimpse of another side of his musical passion" (March 9-10, Catalina Foothills High School).
The Royal Scottish National Orchestra is taking to the road for its first tour in 35 years and stops here thanks to UA Presents. It is considered one of Europe's greatest orchestras and it is bringing along the magnificent violinist Sandy Cameron (March 31, Centennial Hall).
No need to travel to bigger cities to catch a good play; our city offers an abundance of satisfying theatrical experiences.
Take, for instance, Arizona Theatre Company's production of August Wilson's brilliant "Two Trains Running." The late playwright wrote a series of plays about the African-American experience in each decade of the 20th century. "Two Trains Running" takes place in 1969, when the fight for civil rights was in full swing. Lou Bellamy, who has become the definitive director of Wilson's works, is at the helm of this production. (Jan. 19-Feb.9, Temple of Music and Art.)
If you love theater, adventure and being on the edge of something new and exciting, the Tucson Fringe Theatre Festival is for you (Jan. 10-13, various locations). The Festival solicits scripts from around the world and participants are picked at random — that means undiscovered talent gets a fair chance, and sometimes well-developed talent gets a chance to experiment without the pressure of expectations.
The Fringe Fest is one event that actor/director Maria Caprile has on her list.
"All of you who think you can't afford theatre, or don't have the time, or just don't want to sit still for two hours, you need to check out the Fringe," she says. "Performers from all over the country bring their unique talents to share with us for one weekend only. Don't miss it."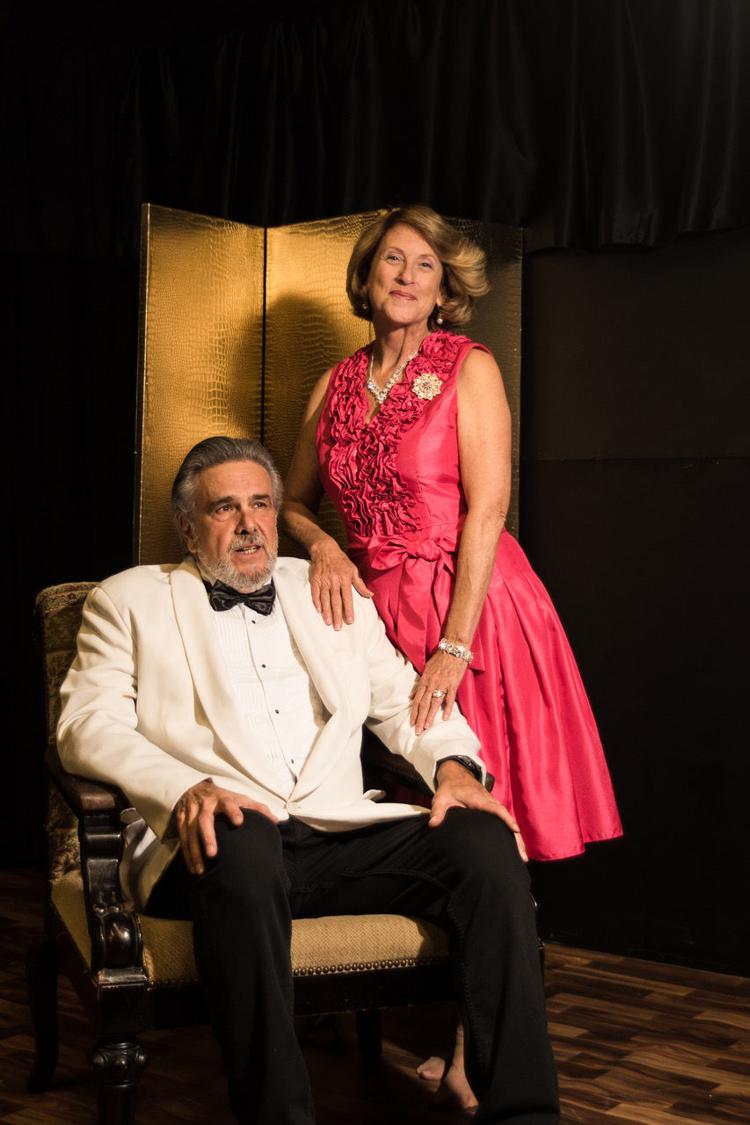 Any chance to see a Tennessee Williams stage production is a good one, so mark your calendar for Roadrunner Theatre Company's "Cat on a Hot Tin Roof" (Jan. 11-Feb. 3, Roadrunner Theatre, with the exception of the Jan. 24-27 performances, which will be at the Temple of Music and Art's Cabaret Theatre). The cast is strong, the story riveting and the words glorious.
Winding Road Theatre Ensemble has laughter on its mind with its staging of Aaron Posner's "Stupid F#!*ing Bird" (Jan. 31-Feb. 17, Temple of Music and Art Cabaret Theatre).
Posner has adapted Chekhov's "The Seagull," and given us a satirical take on the process of creating art. First staged in 2013, the play has found audiences and gained fans around the country.
Something Something Theatre Company will stage a world premiere of a play — Kelly McBurnette-Andronicos' "The Hall of Final Ruin" (Feb. 22-March 10, Temple of Music and Art Cabaret Theatre). The dark comedy is about a 19th century woman in Santa Fe who hopes for a good death and a burial in the church she loves. But that all seems to be happening sooner than she had expected.
Experimental theater has reached a new level in "White Rabbit Red Rabbit," which Invisible Theatre will stage (Feb. 21-23, Invisible Theatre). The Nassim Soleimanpour play demands no rehearsals, no directors and no sets. The actor will step on stage and be handed the script. What happens then is up to the performer. That is gutsy and could be grand fun.
It's also another Caprile won't miss.
"I've been dying to see this show ever since I heard (very little) about it from someone who had seen it in New York City," she says.
"As a director, I love to find moments to surprise the audience, but 'White Rabbit Red Rabbit' is a surprise to everyone, including the actor reading the script. ... The element of surprise is integral to this show and I can't wait to see it. Invisible Theatre is staging it over several evenings, featuring various Tucson actors. The show is bound to be a little different each night. If you see it, don't share its secrets."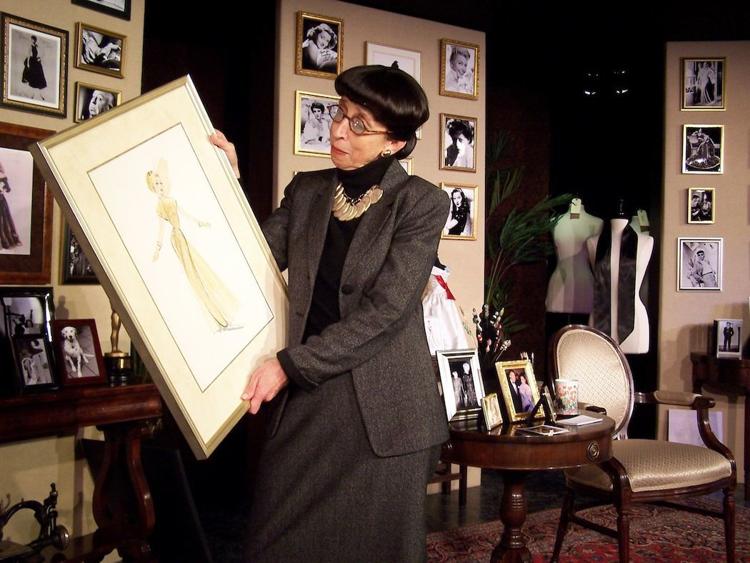 Also at Invisible Theatre, Susan Claassen once again takes on the persona of the great designer Edith Head, in "A Conversation with Edith Head," written by Claassen and Paddy Calistro (Feb. 25-March 2, Invisible Theatre). Claassen's resemblance to the famous Hollywood designer is uncanny, and the show, a deep dishing on Silver Screen greats, is fascinating.
"Calendar Girls" started out as a movie in 2003 and was such a hit that it was turned into a stage play five years later. St. Francis in the Foothills Theatre mounts the comedy about a group of older women who decide to make a nude calendar to raise money for a memorial for a recently deceased spouse (March 8-24, St. Francis is the Foothills).
It's a charmer and Caprile is going to catch it.
"I read this script and thought it would be a challenging delight to stage," she says. "I'm excited to see what director Samantha Cormier is going to present to us. If you've seen the movie, you know that this is a delightful story about a cast of characters that are just plain fun. "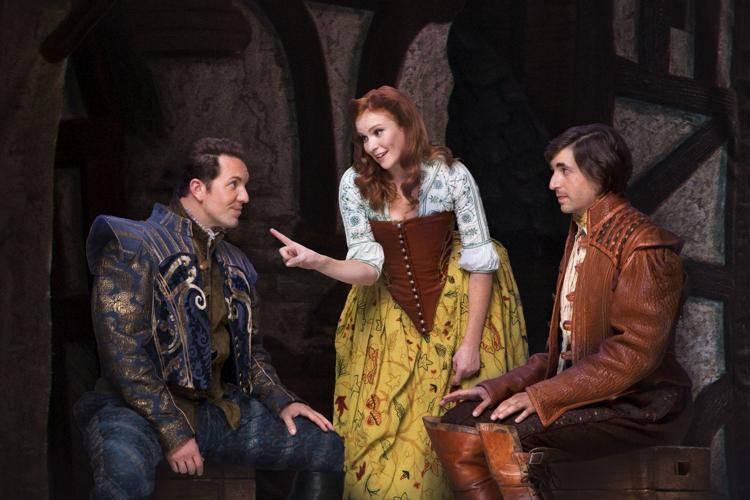 Ericka Quintero, a theater teacher at Salpointe Catholic High School and an actress, is looking forward to some hearty laughs when she sees the road show of "Something Rotten," brought here by Broadway in Tucson (Feb. 5-10, Centennial Hall). The story takes place in the late 16th century when two brothers struggle to come up with a play that can successfully compete with their contemporary William Shakespeare.
"Get ready for a belly full of laughs," says Quintero. "Big, bright and vibrant characters ensure a great time."
Quintero also looks to ATC for one of her don't-misses: "American Mariachi" about an all-girl mariachi group in the 1970s (March 9-30, Temple of Music and Art).
"Breaking the mold of traditional all male mariachi groups, this play proves the wild idea of an all-girl mariachi band which in reality was once unheard of," she says of the José Cruz González play. "... The connection to culture and music is sure to be a fiesta."
The Scoundrel & Scamp Theatre will stage a new adaptation of Federico García Lorca's masteful "Blood Wedding," about a young woman who, on her wedding day, runs away with a former suitor (March 28-April 14, Scroundrel & Scamp theater). The story of passion and rebellion, which leads to tragedy. Lorca is a powerful story teller. Try not to miss this one.
Quintero will seek out more music when she sees Live Theatre Workshop's production of "Always Patsy Cline." A play about the singer and her short, eventuful life, is packed with Cline's songs (April 4-May 11, Live Theatre Workshop).
"Surely a crowd pleaser for the musical talent of Patsy Cline lovers," Quintero says. "A lovely story featuring Tucson stars Amanda Gremel and Samantha Cormier. A must see for sure."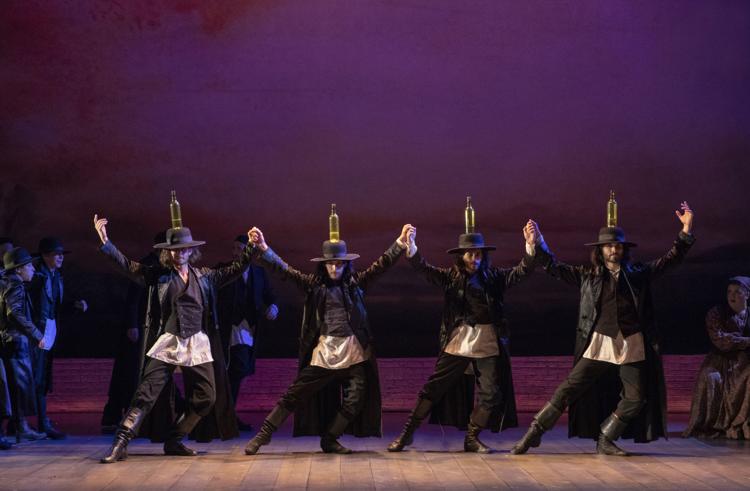 Musical theater lovers are in for a treat this spring. Broadway in Tucson brings in the road show of "Fiddler on the Roof" (April 9-14, Centennial Hall). Arizona Theatre Company did a knock-out production of the classic musical a few seasons back, and it served to remind us of the power of the story and the music. It's a musical that can be seen again and again.
A more contemporary musical, but no less thrilling, will be staged by the University of Arizona's Arizona Repertory Theatre: "Spring Awakening" (April 7-28, Tornabene Theatre in UA Arts Complex). The rock musical, based on an 1891 German play, won multiple Tony Awards. It will make you positively giddy.
Shakespeare lovers have a choice this spring: The Rogue Theatre will mount the comedy "Much Ado About Nothing" (Jan. 10-27, The Rogue), and Arizona Repertory Theatre will go to the other extreme with the tragedy "Richard III" March 11-31, Marroney Theatre). Either way, you'll be able to indulge in the Bard's language and storytelling.
The Rogue will finish out its season with two promising productions: Mary Zimmerman's "The Secret in the Wings" (Feb. 28-March 17) and Arthur Miller's "The Crucible" (April 25-May 12). Zimmerman takes a look at the dark side of fairy tales in this loose adaptation of less well-known stories from the genre. And Miller's "The Crucible," about the Salem witch trials, feels all too relevant today (both productions at The Rogue).
There's plenty of funny stuff coming our way, including Jeff Foxworthy (Jan. 4, Desert Diamond), Brian Regan (March 9, Fox Tucson) Ron White (April 5, Desert Diamond) and Chris D'Elia with his Follow the Leader tour (April 7, Fox Tucson) .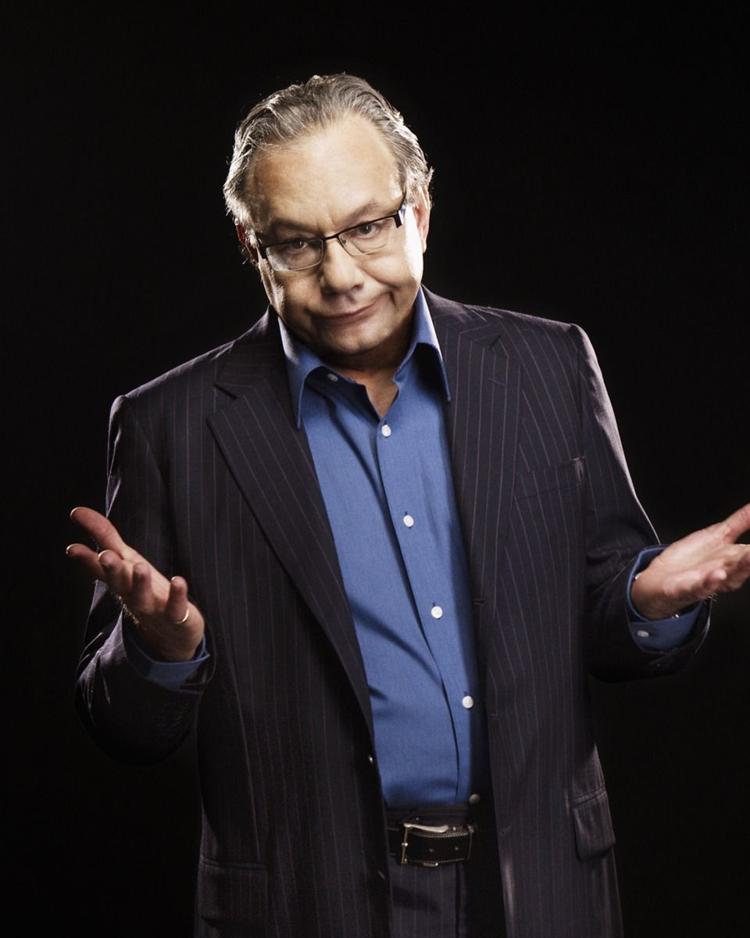 But the Star's Cathalena E. Burch, who writes about music and comedy, has a few others she wants to see.
"It's a toss-up between Lewis Black (Feb. 1, Fox) and George Lopez (AVA, May 11)," she says.
"If you like politically-charged comedy and if you're no fan of the current White House occupant, you'll find kinship in the blistering comedy of either. Lopez, though, is probably the most relevant to us in Tucson given our proximity to the border. Lopez of late has taken sharp aim at the Trump administration's border policies and the whole family separation issue."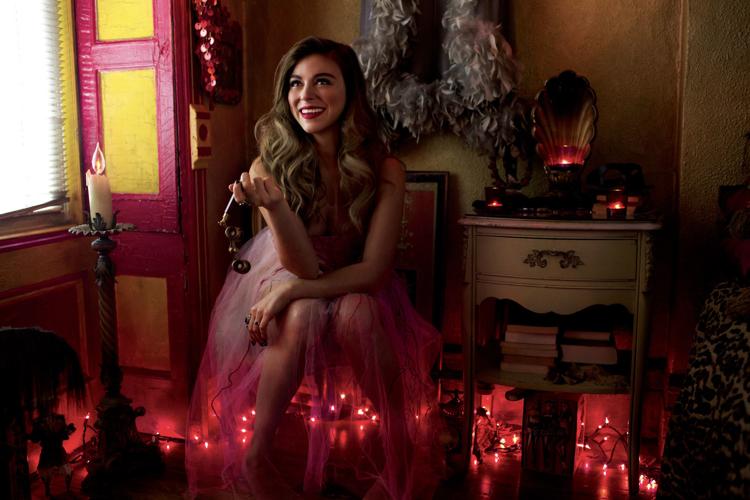 Corinne Winters, who will be here performing with True Concord, takes some time for a solo concert (Jan. 22, Holsclaw Hall). The soprano has wowed audiences around the world and this is a choice opportunity to hear and see her in an intimate setting.
UA Presents brings in the magical Ana María Martínez (Feb. 5, Crowder Hall). The soprano, whose career spans the globe, is a Grammy winner and is hailed as one of today's foremost sopranos.
And the Star's Burch finds Arizona Opera presents a quandary if you are going to select just one performance to see.
"This is a tough one: Arizona Opera is bringing us Mozart's beloved 'Marriage of Figaro' (April 13-14, Tucson Music Hall) and Verdi's 'La Traviata' (Feb. 2-3, Tucson Music Hall) this winter," she says.
"But AZO also is continuing its mission to explore new works with the dramatic World War I epic 'Silent Night' (March 9-10, Tucson Music Hall). The Kevin Puts opera won the Pulitzer Prize in 2012 and has been praised and gushed over around the country. This is an opera you won't want to miss."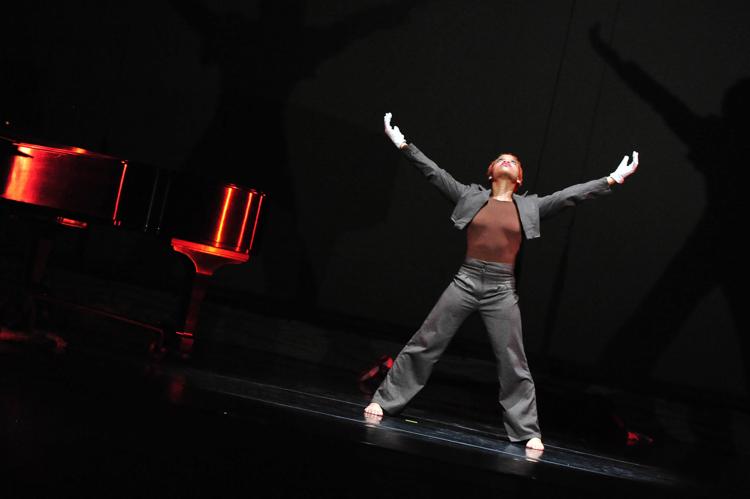 The extraordinary Camille A. Brown & Dancers brings its "Mr. Tol E. RAncE" performance here, thanks to UA Presents. Inspired by the book "On the Real Side: From Slavery to Chris Rock,"by Mel Watkins, as well as by Spike Lee and Dave Chappelle, the performance uses dance, music and animation to address tolerance. It's been getting bang-up reviews around the country (Feb. 21, Centennial Hall).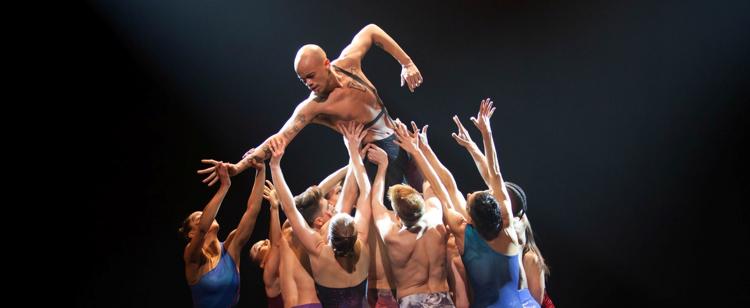 You do not want to miss this: Complexions Contemporary Ballet, which UA Presents brings in (March 27, Centennial Hall). This lauded company, founded by one-time Alvin Ailey members, will perform its "Star Dust" concert, which pays tribute to David Bowie. That's hard to turn away from.
It's impossible to sit still when there's Cuban music and dance on the stage, and it will be when Havana Cuba All-Stars brings its "Asere: A Fiesta Cubana" here (March 31, Fox). The All Stars play a rich tapestry of Cuban music, and the dancers coming with the group are among that country's finest.
UA Presents will take us a little further south, to Argentina, with the Che Malambo dance company. It is an explosive group made up of 14 men who astound with their precision and grace. This is a dance-lover's dream. (April 28, Centennial Hall).
Tucson's Artifact Dance Project is totally immersed in live music, storytelling, and very impressive dance. So missing a performance by the company is missing an artistic celebration. So, get out your calendars: Artifact premieres a new piece, "Goliath — A Story Retold" (March 21-24, Stevie Eller Dance Theatre). The company's cofounder Ashley Bowman choreographed the piece, a modern retelling of the classic David and Goliath story.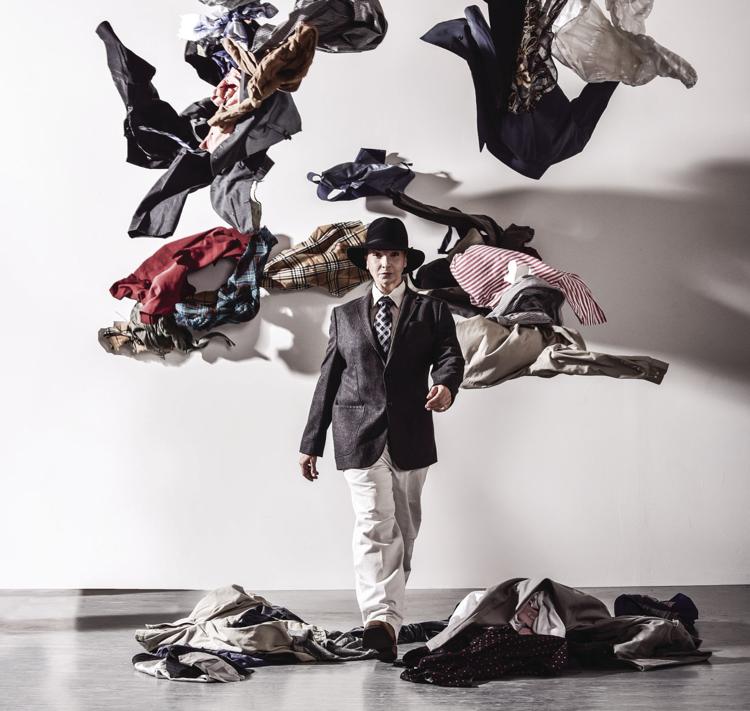 And in May, Bowman, co-founder Claire Hancock and playwright Patrick Baliani collaborate for "Monologue of a Muted Man (May 9-12, Ina Gittings Studio 124). Hancock takes on multiple characters in this one-woman show choreographed by Bowman.