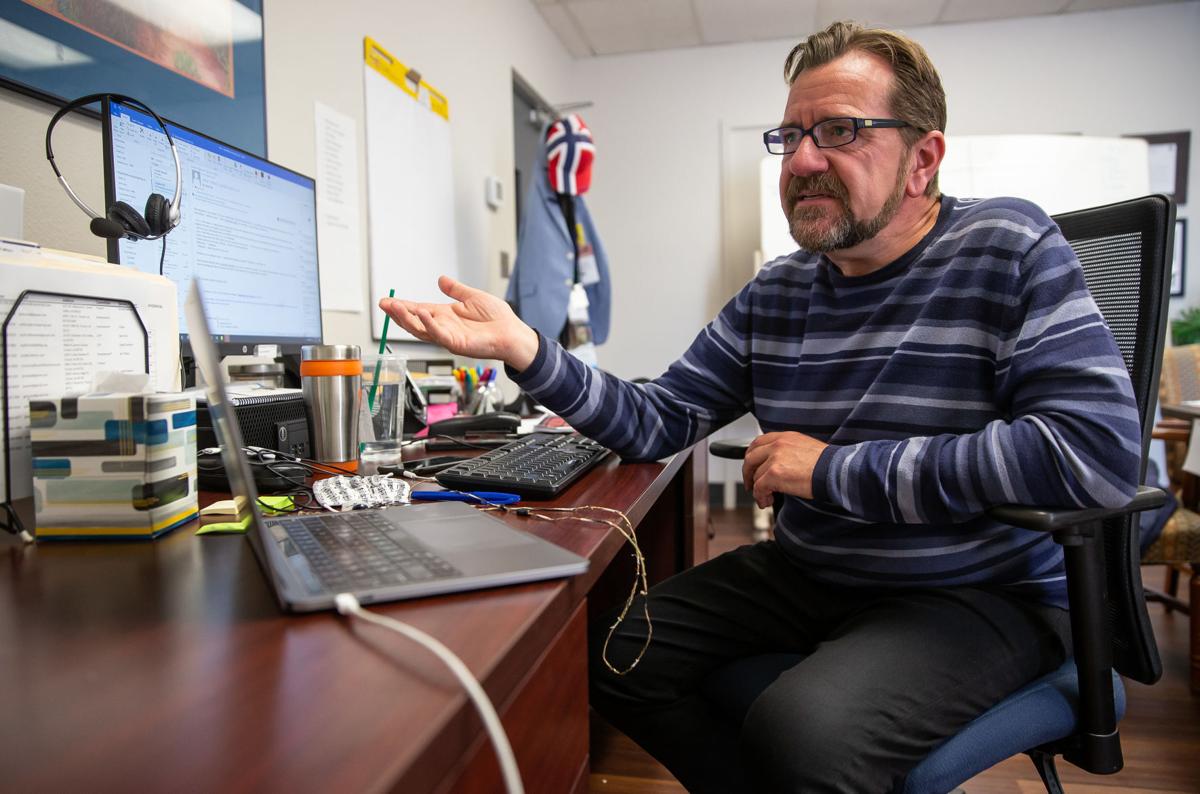 Nine months after taking the top job with the Tucson Symphony Orchestra, President and CEO Steven Haines has left, the orchestra announced on Tuesday.
Haines is leaving "to pursue other interests," the orchestra said in a news release. TSO Board of Trustees President Jim Lindheim would not comment further on Haines departure "beyond the wording that you see" in Tuesday's news release.
The announcement comes days after the TSO opened its 2020-21 "Up Close" digital season, a series of virtual performances and online content featuring TSO Music Director José Luis Gomez. Haines and Gomez announced the season lineup two weeks ago.
Haines joined the TSO early last December, leaving his job as CEO of The Young Americans College of the Performing Arts in San Francisco to fill the vacancy left when Thomas McKinney departed the TSO in March 2018 for Interfaith Community Services. The orchestra spent nine months looking for McKinney's replacement and brought in a consultant to keep the seat warm in the interim.
Less than three months into his new role, Haines found himself dealing with the coronavirus pandemic that put live music on indefinite hold. The orchestra had to cancel the end of its 2019-20 season and shift gears to the virtual world to put on a 2020-21 season, something that many orchestras including the Phoenix Symphony decided not to do in the face of the COVID-19 health crisis.
"I have thoroughly loved my time here. There was great work that took place and I feel really confident with TSO and its position with the digital stage that they are in a really good place right now," Haines said. "I have the utmost respect for José Luis and the musicians and the entire organization."
With Haines departure, the orchestra has tapped several people inside the organization to fill critical management roles:
Karen Sivert, vice chair of the TSO board, was named interim president and CEO. Sivert joined the board earlier this year and comes with 20 years of banking experience.
Patricia Joslyn, who most recently served as the TSO's VP of operations and artistic planning, is now the senior vice president of administration, operations and artistic planning.
Lindheim, who worked in global public relations and communications consulting, was elevated to the board chairmanship from his role as a board member.
"There is a very good staff there to make all these things continue," Lindheim said. "Honestly the feeling of the board is that a plan now exists. It took some time to get there but a plan now exists to what we're doing during the pandemic and where we are going during the pandemic. We are feeling that we are OK and we can make this transition. It will absolutely work."
Contact reporter Cathalena E. Burch at cburch@tucson.com or 573-4642. On Twitter @Starburch.