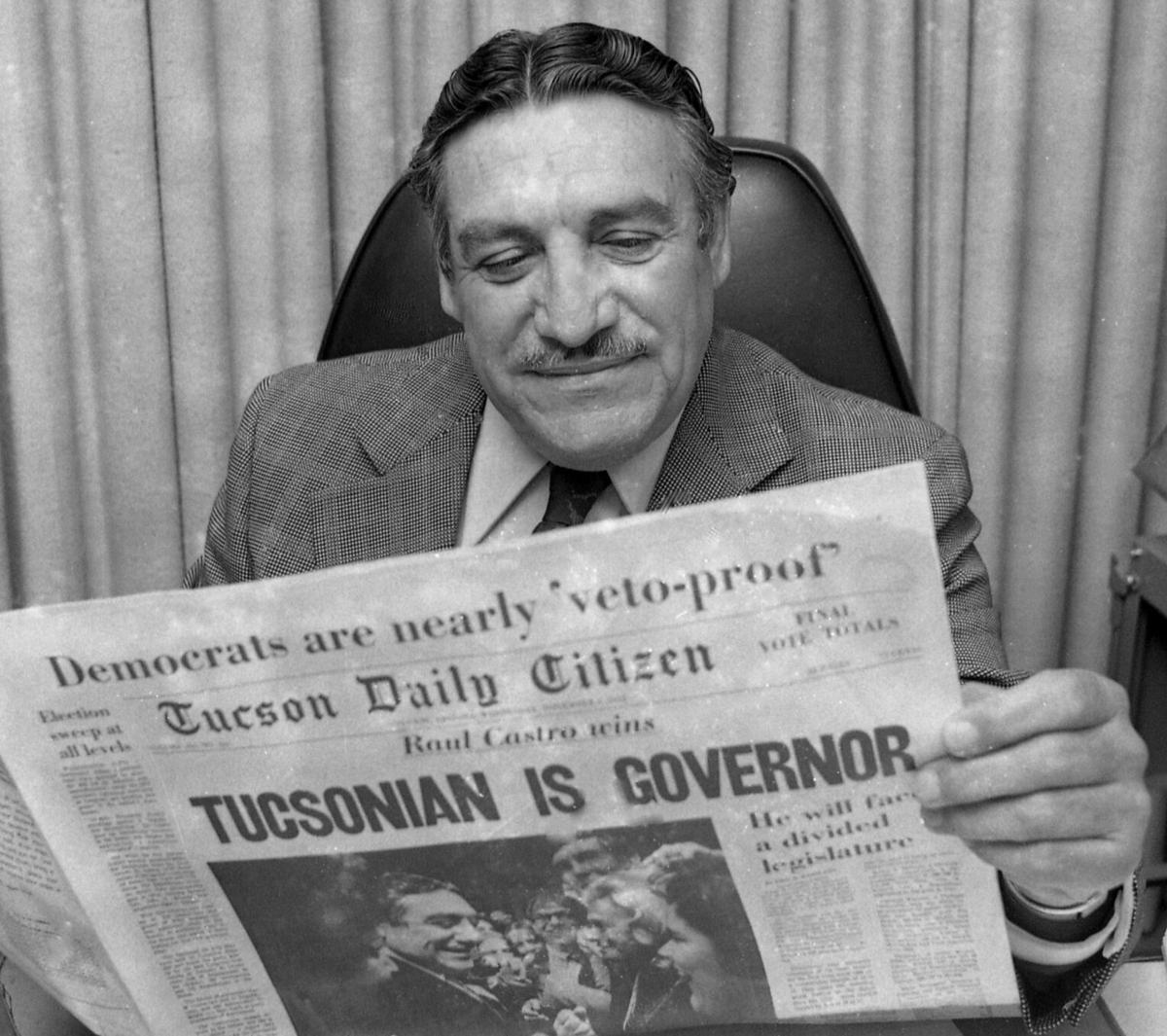 Award-winning children's author Roni Capin Rivera-Ashford met former Arizona Gov. Raúl H. Castro in his historic Nogales, Arizona home in the summer of 2012. She was touched by Castro's life story — rising above poverty and discrimination to become the state's first and only Mexican-American leader, serving from 1975 to 1977.
Castro, a Democrat, was Arizona's 14th governor. He was called by U.S. presidents to serve as U.S. ambassador to El Salvador in 1964, to Bolivia in 1968 and to Argentina in 1977.
Rivera-Ashford was fascinated by Castro's life, including becoming a teacher, lawyer and judge before serving as a diplomat. The author was prompted by a dream to ask Castro if she could write his story for a children's book. Castro was delighted about the proposal.
Now nine years later the recently released bilingual young adult chapter book, "Raulito: The First Latino Governor of Arizona" tells his story. It was published by the University of Houston Arte Publico Press Piñata Books.
She writes in the book: "As a boy growing up in Arizona in the 1920s and 1930s, Raulito experienced discrimination on a regular basis. He wasn't allowed to ride the bus to school with his Anglo friends, so he walked four miles each way, every day. He couldn't swim in the local pool with everyone else because Mexicans could only swim on Sundays, the day before it was closed for cleaning. And like other Spanish-speaking children, he was regularly hit for speaking his native language at school."
Rivera-Ashford said in an interview: "I am most proud about this book because of all the love that went into it, and the amazing message of his legacy and how he is such a model of overcoming discrimination and poverty through integrity, education and perseverance."
"In the midst of so much hardship and loss, he overcame much adversity, and always kept a sense of humor," said the author. "Another thing that touched me was how he had a special connection to young people in guiding them and being a role model to always do their best, and never give up," explained Rivera-Ashford who understood his life when Castro gave her his autobiography, "Adversity is my Angel: The Life and Career of Raúl H. Castro."
Castro read the original draft of the children's book before he died on April 10, 2015, just shy of his 99th birthday.
He wrote a Letter of Introduction for the book when he was 97. "I'm writing this to you, knowing that when you read it, I may not be here on Earth anymore," wrote Castro, his message including the importance of learning and being bilingual.
"I grew up speaking both Spanish and English in my family and didn't give it up. I never allowed anyone to take my languages, culture or beliefs away from me," wrote Castro. He explained that being bilingual was necessary for his work around the world. His message also included to always do your best, be kind and respectful of others.
"When everyone respects each other and knows that we are more the same than we are different, and that we can learn from others' differences, we will have a more beautiful and more peaceful world to live in," wrote Castro.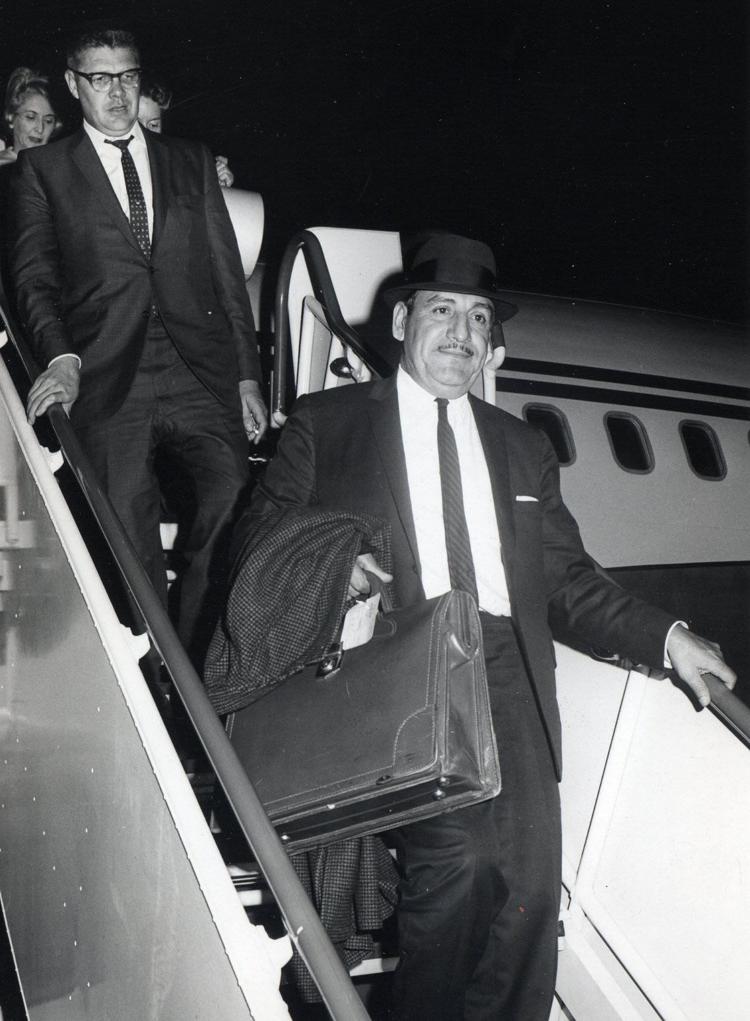 Castro was born in Cananea, Sonora, in 1916 and when he was young he moved with his family to Pirtleville, a small mining community near Douglas. His father, a miner, died in 1929 during the Depression. His mother had numerous children and she worked as a midwife and healer, or curandera, to support her family. He was 12 years old when his father died. He worked panning for gold and later at the Douglas smelter to help his mother with the bills, he told the Arizona Daily Star in an interview in 2006.
Castro graduated with honors from Douglas High School in 1935 in a segregated school district with teachers he described as racist because they were not supportive of Mexican students. He also said there were a couple of teachers who did care about him and always challenged him to do his best.
Those teachers inspired him and he received a bachelor's degree in 1939 from Arizona State Teachers College, now Northern Arizona University in Flagstaff. He also became a naturalized American citizen that same year.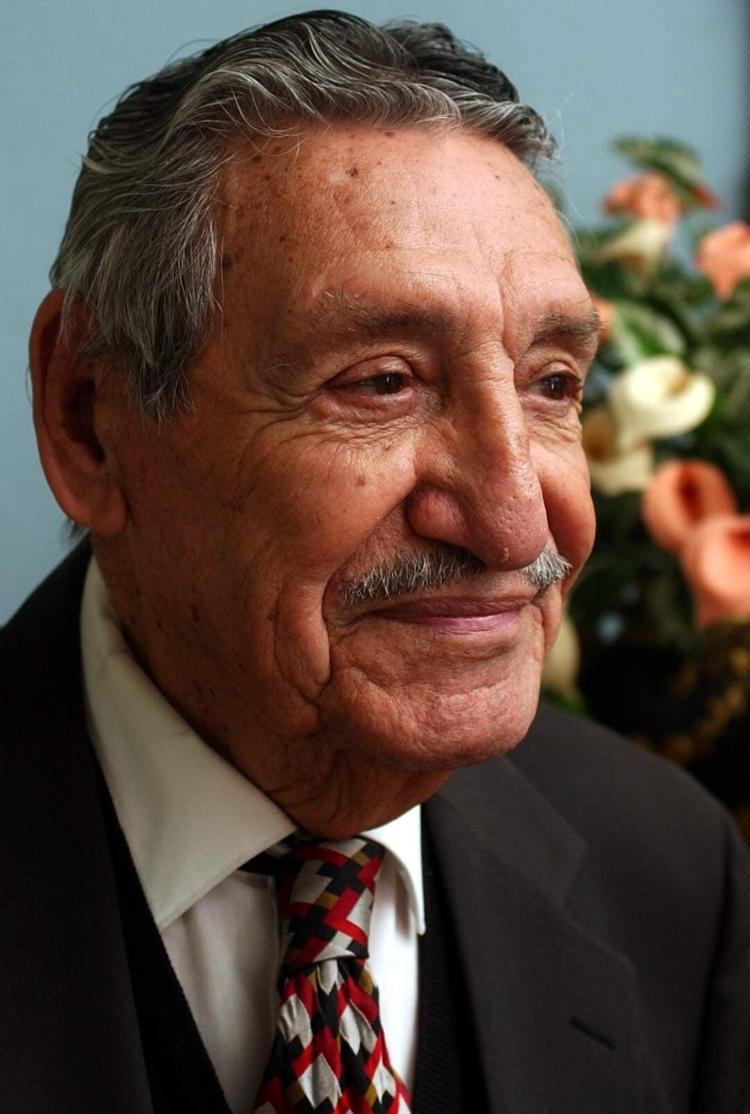 He went on to law school at the University of Arizona, graduating in 1949. He opened a law office and then joined the Pima County Attorney's Office in 1950. Three years later, Castro ran for Pima County attorney and won, serving until 1958 when he was elected a Superior Court judge before he was appointed to his first U.S. ambassadorship.
In his later years, Castro lived in Nogales with his wife, Pat. The couple had two daughters. There he practiced immigration, international business and real estate law until he retired in 2006. Years later, they moved to San Diego to be near family. His wife died in 2018.