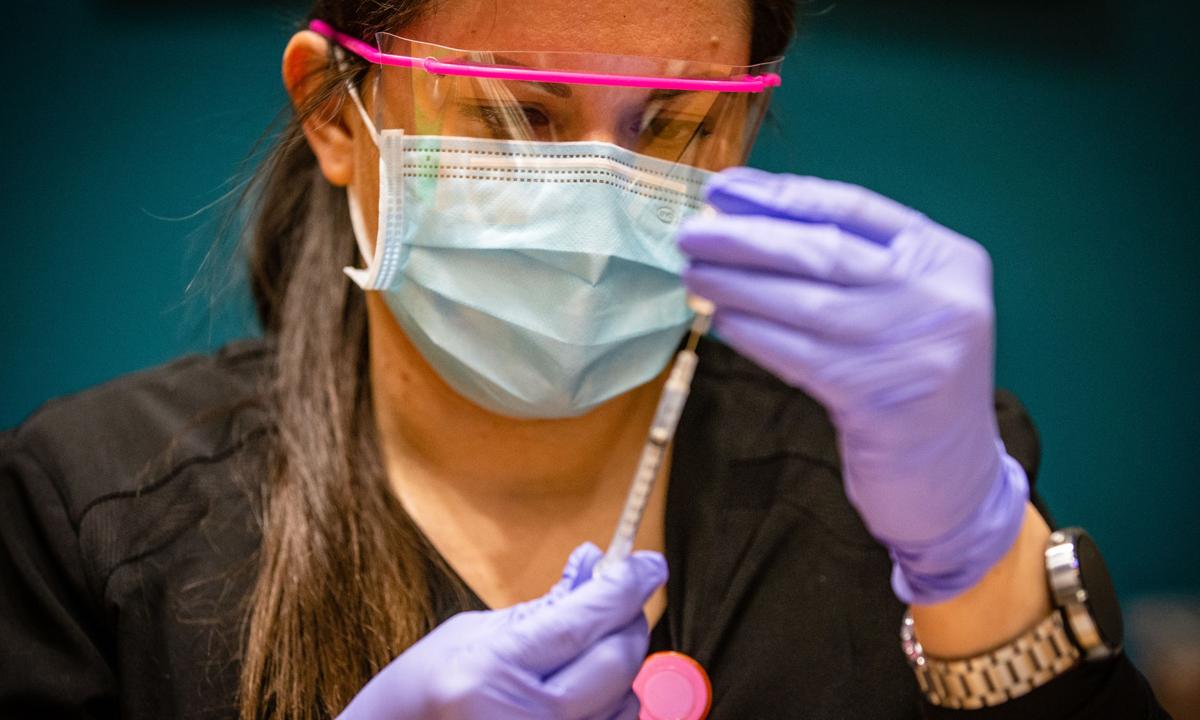 The highly contagious delta variant is likely already dominant in Arizona COVID-19 cases, researchers say.
And as cases rise, health experts brace for more hospitalizations to follow.
Delta is believed to be the dominant variant across Arizona, Nevada and California, according to estimates from the Centers for Disease Control and Prevention. As of Wednesday, the CDC estimated that about 85% of the region's cases were caused by the delta variant in the two weeks prior to July 17.
Researchers from Arizona State University and the Arizona-based Translational Genomics Research Institute also say delta is likely dominant in the state.
The number of statewide weekly COVID-19 cases has jumped by about 45% to 7,293 cases for the week ending on July 17, as of Wednesday. Countywide, cases have jumped by about 50% to 539 cases.
These numbers are still low compared to the peak of Arizona's winter surge. However, they are moving in the wrong direction and have reached levels similar to those seen at the start of the winter surge.
In the coming days, labs may report even more positive tests from the week ending July 17. The Arizona Daily Star usually waits longer, about a week, before reporting weekly case counts to account for data-reporting lags, but the uptick in weekly cases is already notable regardless of these lags.
The surge is almost entirely happening among unvaccinated people.
Currently about 97% of hospitalized COVID-19 cases are people who have not been vaccinated, Dr. Joshua LaBaer, executive director of ASU's Biodesign Institute, said Wednesday.
And more than 99% of people who have died from COVID-19 were unvaccinated.
"The important take-home message is that the vaccines do work against this delta variant," LaBaer said.
About 44.6% of the population in Arizona has been fully vaccinated, according to CDC data, as of Wednesday.
"We're seeing an uptick in hospitalization. We're seeing an uptick in ICU. Eventually that will translate into death," said LaBaer.
"Because a lot of the population has been vaccinated, there's less likelihood of overwhelming the medical system, as we saw in the earlier waves. So right now there's plenty of availability for beds and hospitals and so on and so forth. So that is less of a concern."
The number of ICU beds used by COVID-19 patients in Arizona on Tuesday was up by 50%, to 223, from a week prior, according to data from the Arizona Department of Health Services. This number is still low compared to the 1,183 ICU beds used by COVID-19 patients at the week of the winter surge.
"The delta strain is much more transmissible. Over 200% more transmissible than the original SARS-CoV-2 virus that started this whole pandemic," LaBaer said.
The combination of less mask wearing and moving more activities inside, where the coronavirus can more easily spread, due to the heat is also helping to increase COVID-19 cases in Arizona, LaBaer said.
Unvaccinated people who contract COVID-19 have a one-in-five chance of being hospitalized and a 2% chance of dying, he said. "So the best way to prevent that is vaccinate, vaccinate, vaccinate."
The vaccines aren't perfect so some vaccinated people will contract COVID-19, but it is rare. And it is even more rare for these breakthrough cases to result in hospitalizations or deaths.
The vaccines help prevent the spread of COVID-19 in two ways, LaBaer said. First, they protect people from personally getting COVID-19. And for the small number of people who don't mount a strong immune response to the vaccines, if everyone around them is vaccinated, that gives them better protection, as well.
There is some evidence to suggest that the delta variant may lead to more hospitalizations, he said. "At least the study of Scotland suggests around a twofold hazard ratio or a twofold increased risk of hospitalization in the delta variant compared to the previous variants."
"We are observing with the delta variant that it causes much higher viral numbers in the person who gets infected," LaBaer said. "And that person may be shedding virus a little bit earlier, which is, in part, maybe why that variant is more transmissible."