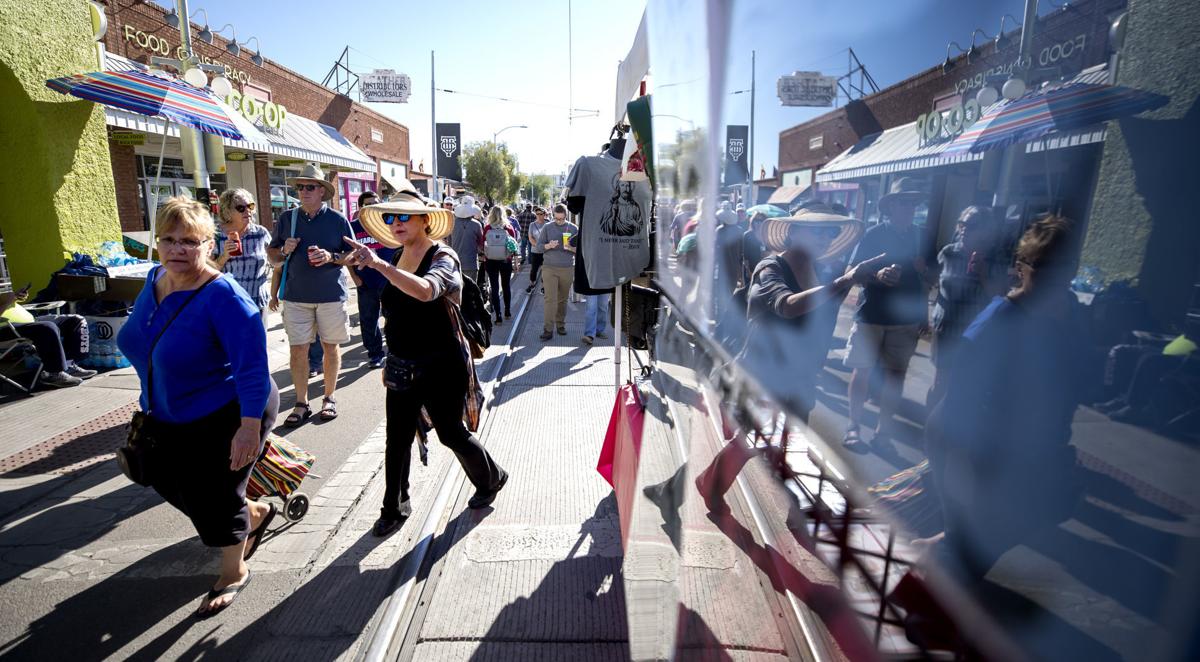 Coronavirus fears hit Tucson festivals like a gut punch.
Over the span of just a few days, Southern Arizona's busy season for public events — generally between mid-January through April — evaporated. The Tucson Festival of Books. The Fourth Avenue Street Fair. Spring Fling. The Tucson Folk Festival. The St. Patrick's Day parade. Most live theater events.
All canceled.
While that's a bummer for residents and tourists looking for fun weekend activities, it's a critical blow to local nonprofits and organizations that rely on the money and awareness spring events generate.
"We're not panicking, but it's a serious loss," said Betty Stauffer, executive director of Literacy Connects. Her organization received about $140,000 last year from book festival proceeds, essentially underwriting literacy programs for 5,400 local children and adults.
After festival expenses are paid off, proceeds go toward literacy programs — about two-thirds to Literacy Connects, with the other estimated one-third toward University of Arizona literacy programs.
Festival organizers decided Monday, March 9, to cancel after roughly 100 authors canceled their planned appearances. The festival was slated to bring more than 100,000 people to the University of Arizona campus March 14-15.
Despite the financial hit, Stauffer said Literacy Connects will try to maintain its same number of programs by hopefully raising money from other sources and "dipping deeper into our cash reserves than we would like."
Stauffer added that the festival's cancellation is a loss to the community — not just financially. "Roughly 150,000 people were really looking forward to it, so it's sad to have the whole thing canceled. But I totally understand why the festival had to cancel and we totally support and agree with it.
"I'm sure the festival will be back as strong as ever next year and we will get through this."
It's too early to know how event cancellations will financially affect Tucson as a whole, but nonprofits forced to cancel events are all reeling from the uncertainty.
Visit Tucson's Dan Gibson said Tucson's biggest event for tourism is Tucson's annual Gem, Mineral and Fossil Showcase, which narrowly escaped the wave. It ended in February and "appears to have been largely issue-free."
Event cancellations surged Thursday and Friday. By Thursday afternoon, Tucson Mayor Regina Romero announced that the city wouldn't issue future special-event permits for events with an expected attendance above 50. City representatives strongly recommended that large events be postponed.
Shortly after Romero's announcement, the Fourth Avenue Merchants Association canceled its upcoming Fourth Avenue Street Fair, which was expected to bring 300,000 visitors to the avenue on March 20-22.
Each street fair generates about $500,000, said executive director Fred Ronstadt. About 98% of the association's revenue comes from the two seasonal street fairs. The money goes toward daily garbage pickup, power-washing sidewalks and promoting Fourth Avenue businesses.
"This really impacts the small mom-and-pop, locally owned businesses that exist on the avenue," he said.
To make up for the loss, the association will dip into a rainy day fund and will be "tightening our belt," Ronstadt said. He added that rescheduling the street fair wasn't an option, as it takes a whopping 18 months to plan one.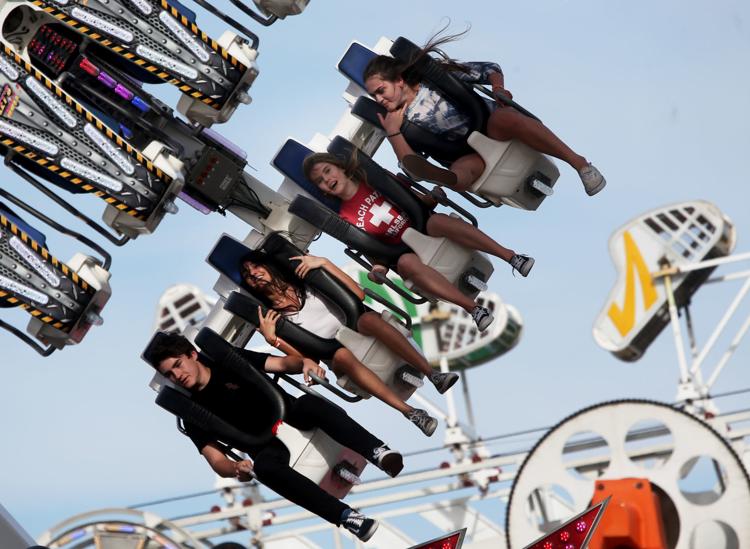 "We bleed and cry for our own merchants, but we're doing the same for these artisans — this is their livelihood," he said of the estimated 300 artisans from around the country that were slated to have booths at the fair. "These events have been canceled all over the country and every single one of them is struggling."
The Tucson Folk Festival, which had planned to make its annual return to the downtown area with an expected attendance of 14,000 attendees, also saw no choice but to cancel.
Hosted by the nonprofit group Tucson Kitchen Musicians Association, the festival's budget last year was about $86,000, which is paid in part by sponsorships, memberships, grants and donations. The association, however, will lose an estimated 30%, or about $25,000, due to the folk festival's cancellation.
"We met and had a very long decision last week to weigh all the odds," said president and festival coordinator Diane Perry. "It was a hard decision, but we had decided it was the right thing to do."
But Perry said she knows the organization will be fine in the end because of the continuous support that the Tucson community has shown.
Cyclovia's event director, Kylie Walzak, also isn't dwelling on the financial loss. Instead, she hopes to see more people supporting one another.
The bicycling event hosted by the nonprofit Living Streets Alliance canceled its March 29 event to "help slow the spread of the novel COVID-19 virus," organizers said. About 40,000 people were expected to attend.
The event makes money from merchandise and beer sales, in addition to community donations. All of that money goes back into the organization and toward future Cyclovia events.
Although the organization will see a financial loss due to the cancellation, the organization made its decision to cancel early on — which, in turn, saved some money that hadn't needed to be spent on the event yet.
"I think what was so crystal clear to us is that the next few weeks are going to be really hard on everybody," Walzak said, emphasizing that she looks forward to seeing more "solidarity between organizations."
Walzak even woke up Friday morning to a donation from Perimeter Bicycling, the organization that hosts the annual El Tour de Tucson — just one example of people and businesses working together in otherwise difficult times.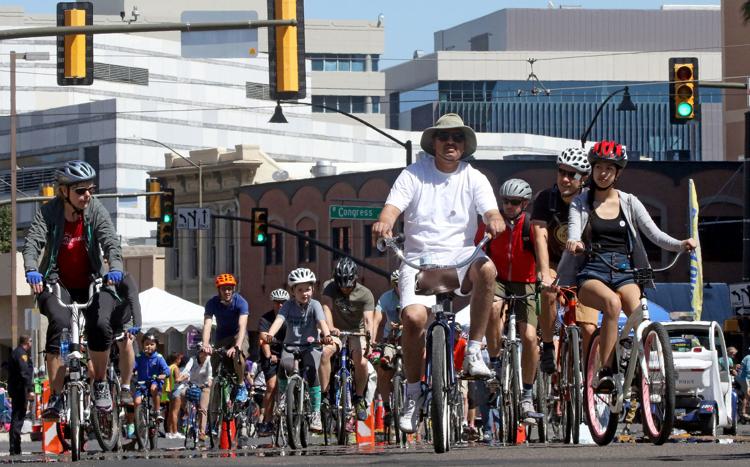 LOOKING AT OTHER EVENTS
Dozens of local events — big and small — have been canceled amid COVID-19 concerns, including the UA's Spring Fling, SAHBA Home Show, Cirque du Soleil shows and the St. Patrick's Day parade and festival.
As of Thursday night, the Pima County Fair, April 16-26, has not been canceled. As of Friday afternoon, Country Thunder, April 16-19; and KFMA Day, April 18; have not been canceled.
Contact reporter Gloria Knott at gknott@tucson.com or 573-4235. On Twitter: @gloriaeknott
Concerned about COVID-19?
Sign up now to get the most recent coronavirus headlines and other important local and national news sent to your email inbox daily.