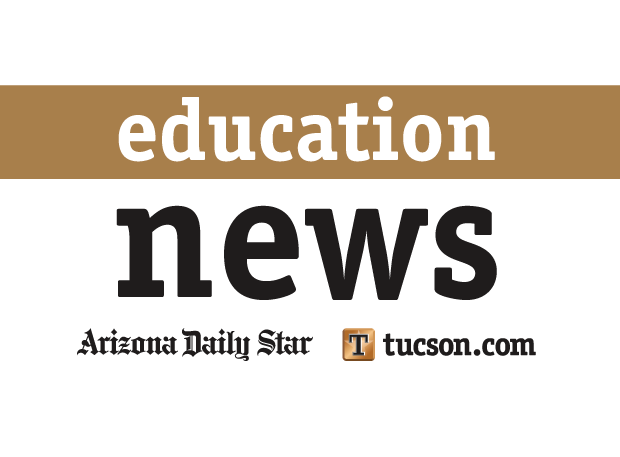 Amphitheater schools are registering for free all-day kindergarten for the upcoming school year.
The district is providing free all-day kindergarten next school year with funding from the voter-approved override that passed in November.
Painted Sky and Copper Creek elementary are among several schools that will be hosting registration events.
Painted Sky's event is on Tuesday, Jan. 14, from 4 to 6 p.m. at 12620 N. Woodburne Avenue. It will include carnival games for children, tours of the school, meeting with teachers and filling out paperwork.
The school's PTO and other organizations will also be on site to provide information.
Copper Creek Elementary, at 11620 N. Copper Spring Trail, is holding several events. Parent Information Night is on Jan. 23 at 6 p.m. in the library and will be focused on the school's core values. Registration events are on Jan. 28 and Feb. 4 from 1 to 3 p.m.
For information about other kindergarten events and registration, contact individual schools or go to amphi.com.
Vail senior is finalist in national science, math contest
A Vail student from Empire High School was chosen as a scholar in the Regeneron Science Talent Search, a science and math competition for high school seniors.
Matt Fosdick was one of 300 students selected nationally due to his project on renewable energy.
Each scholar receives a $2,000 award with an additional $2,000 going to the student's school. The organization will choose 40 finalists on Jan. 22 to compete in Washington, D.C., in March, for more than $1.8 million in awards.
Marana School District to host job fair
Marana School District is holding a job fair to find educators, aides, health office staff, food service staff, transportation staff, support staff, substitutes and other positions.
The job fair is Feb. 8 from 10 a.m. to 1 p.m. in the Mountain View High School gym, 3901 W. Linda Vista Blvd.
Applicants should bring resumes and will have the opportunity to complete applications and participate in on-site interviews.
Bank of America connects local teens with paid internships
Tucson-area high school seniors and juniors can apply now to the second annual Bank of America's Student Leaders program for the chance to earn a paid summer internship at a local nonprofit and attend a leadership summit in Washington D.C. with hundreds of other student leaders from throughout the country.
Two applicants will be chosen. The application is open until Jan. 31. To apply, go to tucne.ws/bofaleader.
Contact reporter Danyelle Khmara at dkhmara@tucson.com or 573-4223. On Twitter: @DanyelleKhmara