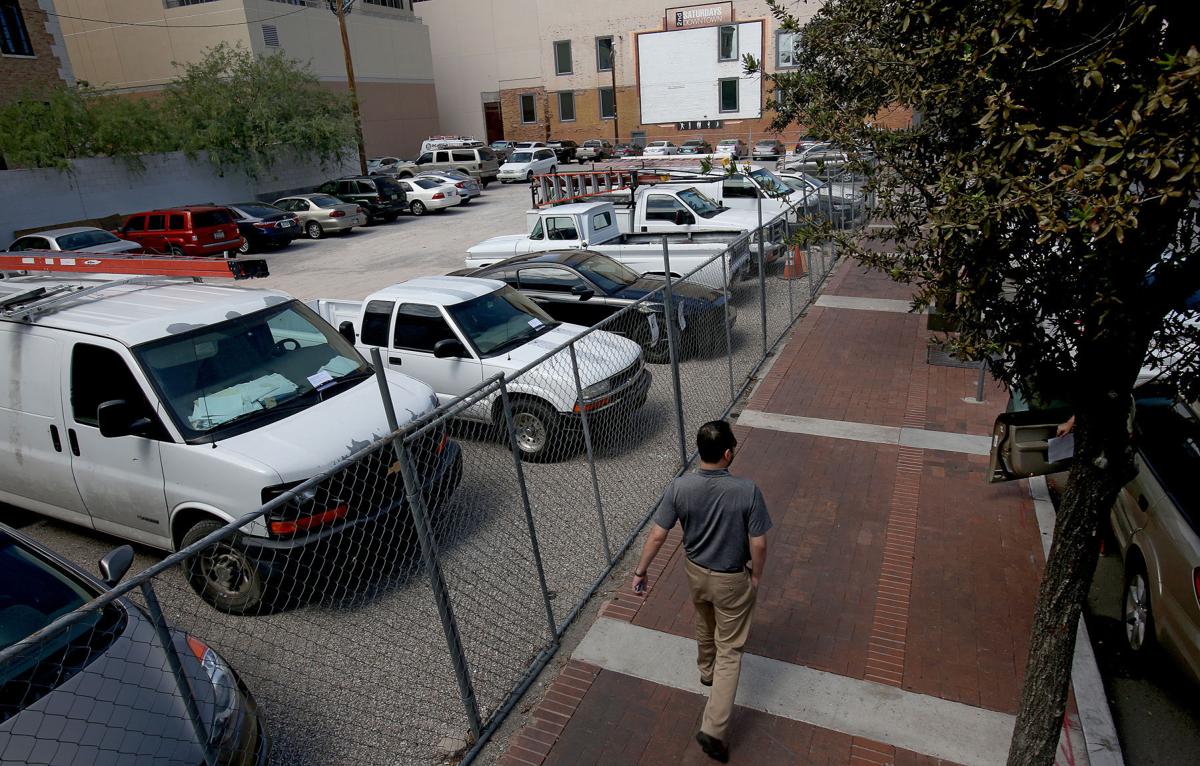 Update: An earlier version of this story incorrectly referred to $10 million in projecetd sales as $10 million in sales taxes.
Rio Nuevo agreed to give a developer a $2.6 million loan to help complete financing for a long-stalled project on a prime vacant lot in downtown Tucson.
Developer Don Bourn bought the block on Congress Street between Scott and Stone avenues from the city for $100 in 2004.
His plan was one of the original Rio Nuevo projects, known as the Thrifty Block. Various options have been presented over the years but never built due to lack of financing, made worse by the recession.
Bourn presented the latest plan, known as City Park, to the Rio Nuevo board Tuesday.
Unlike previous versions, the project plan no longer includes apartments or condos.
City Park would be a four-story building including a first-floor food court, second-floor games attraction with bowling and billiards, and third-floor offices. The top floor would be a deck.
The project plan doesn't include parking. Visitors would use nearby parking garages. A streetcar stop is on the block.
The project would cost $17 million to build about 48,000 square feet. Bourn told the board he is negotiating a $9.4 million bank loan and has $5 million of equity.
He asked Rio Nuevo to lend him $2.6 million to make up the gap in financing.
Bourn said the project could bring in at least $10 million per year in sales.
A portion of all sales taxes paid in the downtown area fund Rio Nuevo's downtown revitalization projects.
Board Chair Fletcher McCusker said this is a good deal for taxpayers, because for a $2.6 million investment the agency can help enable a $17 million project and help bring in new sales tax revenue.
The deal would require Bourn to secure the other financing, meet development deadlines, and give the property title back to Rio Nuevo. If the project fails, McCusker said, Rio Nuevo could take possession of the property.
The measure passed with four votes — the minimum number needed for an item to pass. Two board members, Cody Ritchie and Chris Sheafe, recused themselves because they do business with Bourn. Another board member, Jeffrey Hill, was absent due to a medical emergency.
Board Member Edmund Marquez said the plans are beautiful but he's concerned about the timeline.
"We have history here," he said.
Rio Nuevo has given Bourn extensions on deadlines set in previous agreements, and Bourn can ask for another extension on a deadline to produce a building permit by October.
Bourn said he still hopes to break ground this year.