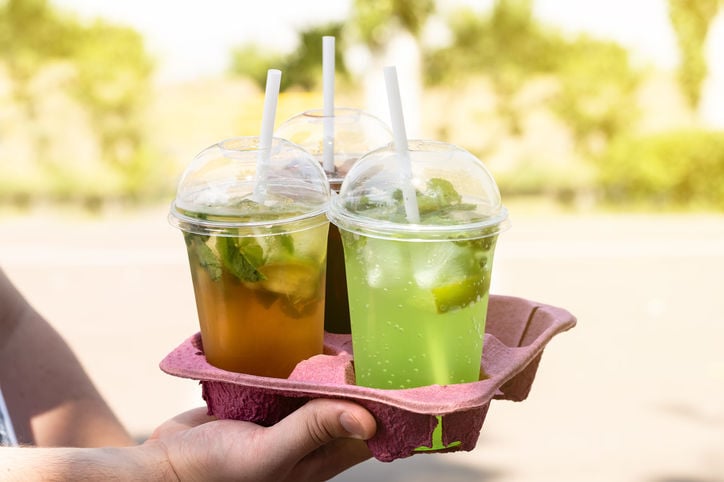 PHOENIX — A provision in a court ruling this week on bars and alcohol sales could end up curtailing business at some restaurants, which could then lead them to close.
In her decision Tuesday, Maricopa County Superior Court Judge Pamela Gates upheld Gov. Doug Ducey's actions in keeping bars closed while allowing restaurants to remain open and serve alcohol. She said those actions were within Ducey's broad authority to protect public health.
But Gates did not look so kindly on the governor telling the state Department of Liquor Licenses and Control to look the other way when restaurants sell beer, wine and liquor out the front door, which Ducey did to help the financially struggling businesses.
The judge said that directive hardly fits within the actions Ducey is permitted to take in emergencies. His decision to suspend enforcement of a liquor law "impermissibly stretches" the governor's power, she said.
Any resulting move by Ducey to rescind that part of his order would get opposition from the Arizona Restaurant Association.
"We are reviewing the ruling," said Ducey press aide Patrick Ptak.
He said the directive was and is justified, calling it one of the "tough decisions" Ducey has had to make. "This has been a way for many establishments to maintain their operations while continuing to prioritize public health," Ptak said.
In March, Ducey used his emergency powers to close all bars and restaurants to patrons because of the pandemic. But he agreed to pleas from restaurant owners to allow them to continue selling takeout beer, wine and alcoholic beverages to customers who also were getting food to go.
Such off-premises sales are illegal under state law, however, so Ducey instructed liquor department agents to ignore the violations.
That provided a "key lifeline" to restaurants, said Dan Bogert, chief operating officer of the Arizona Restaurant Association. "They are helping to keep those places in business and employees employed," he said.
Ducey has since loosened restrictions — at least on restaurants. They can provide dine-in services, but only at 50% capacity. Bars remain closed unless they agree to operate under additional restrictions to slow the spread of COVID-19.
boost for restaurants
Bogert said restaurants — many of them still in precarious financial condition — need the state to keep ignoring the alcohol-to-go violations.
He said a survey in July, after in-house dining was again allowed, found 40% of restaurants said they would be forced to close, permanently, within 90 days.
"And what I'm saying is that number would be higher without the to-go alcohol privilege," Bogert said.
The only reason any of this came to the judge's attention is a lawsuit filed by more than 100 bar owners challenging Ducey's authority to shut down their operations while allowing alcohol to be served to restaurant patrons.
Restaurants are issued a Series 12 license by the Department of Liquor Licenses and Control. They must generate at least 40% of their revenues from sales of items other than alcoholic beverages.
Bars, licensed as Series 6 for all alcohol sales or Series 7 for bar and wine sales only, have no such restriction. That is one reason it costs so much more to acquire a state license to operate a bar; another is the state issues a limited number of bar licenses per county.
Another factor is that bars — and only bars — can legally sell alcoholic beverages to go.
Ducey not only forced the bars to close, but also illegally gave away their one edge to the restaurants they normally compete with, said Ilan Wurman, attorney for the bar owners.
Nothing in Gates' Tuesday ruling requires state liquor authorities to immediately go out and start enforcing the law. That issue remains for a future hearing.
But she has put Ducey on notice that she's likely to issue a final order saying he's been violating the law and must stop.