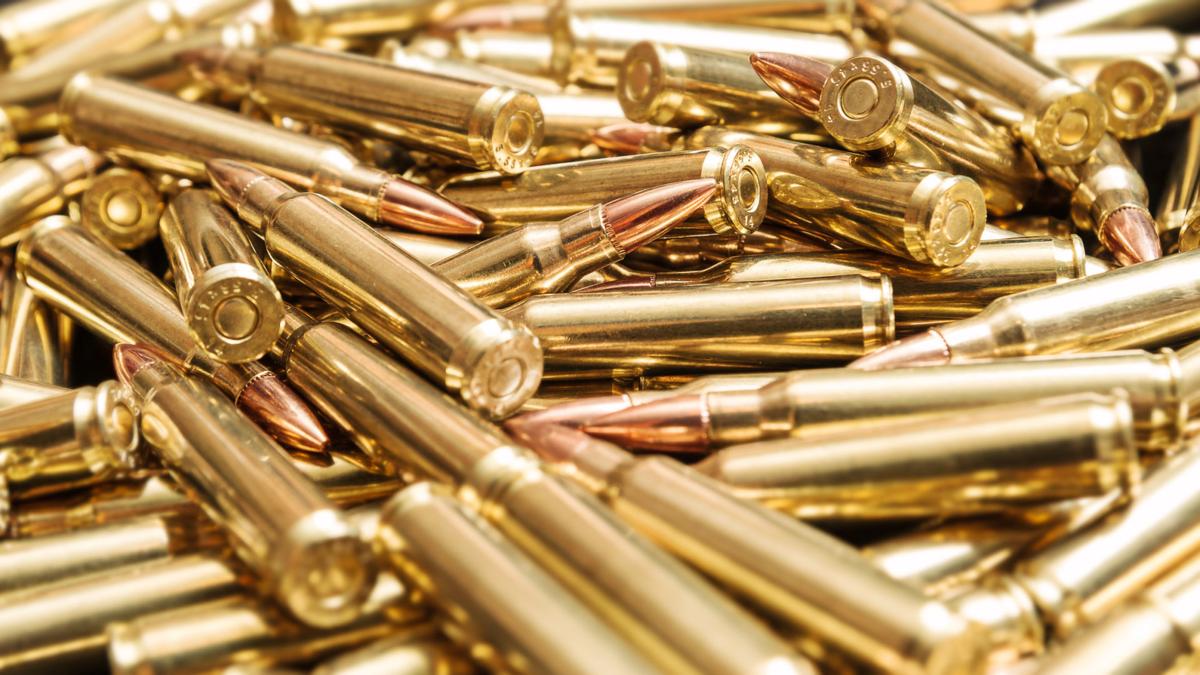 Bobby Wilson stood alone on a stage surrounded by his political opponents for nearly four minutes on Monday.
The retired lawyer, running as a Republican for a seat in the Arizona Senate, calmly explained to the Tucson audience at a candidate forum focused on gun control that "the only way to stop a crazy madman from killing innocent people is you better have a good guy there with a gun."
He wasn't done. One of nearly two dozen candidates invited to the Moms Demand Action forum, Wilson told the crowd of about 200 people — including several survivors of the Jan. 8 mass Tucson shooting — that he was living proof of the need for guns for self protection.
In 1963, Wilson said he woke up at 3 a.m. to someone that was "hellbent" on killing him in his sleep and was armed with a semi-automatic rifle.
His assailant shot first, but the six bullets sailed past him and Wilson was able to grab a loaded .22 he kept under his bed, shooting her in the head.
While he did not say it Monday night, the woman the 18-year-old Wilson shot in Oklahoma was his mother.
In his book, "Bobby's Trials," Wilson chronicled that after he shot his mother, he turned on a light, causing an explosion fueled by gasoline that he kept in his bedroom. Wilson's sister, who was also in the home, died. The explosion blew Wilson clear into the yard.
For years Wilson claimed he had no memory of the events after he woke up. He would be tried in court, but was found not guilty.
Wilson, who said he was a proud member of the NRA, was booed and shouted down at the forum.
Seated next to state Rep. Daniel Hernandez Jr., Wilson told the crowd "You can pass all the laws you want to in the world and if you got somebody out there that wants to harm someone, they are going to do it."
Hernandez is credited with helping to save former U.S. Rep. Gabrielle Giffords' life during the Jan. 8 shooting.
Wilson will face small business owner Shelley Kais for the Republican nomination in Legislative District 2 next month, with the winner facing Democrat Andrea Dalessandro in November.
Yahya Yuksel loses fight
to clear criminal record
Local attorney and Congressional District 2 Democratic candidate Yahya Yuksel has a good idea of how much damage a single police report can have on a campaign.
In March, Yuksel petitioned the Pima County Superior Court in an attempt to hide the coversheet of a sealed report from 2008 that he feels unfairly associated him with a sex offense.
"While the report is sealed from public view, another person may still see the (coversheet)," he wrote to the court. "In today's news, revelations of countless instances of politicians committing sexual misconduct is unfortunately commonplace, I fear the public can unfairly associate me to those public figures who actually were proven guilty of sexual misconduct."
Yuksel denies the allegations in the report, and told the Star he was not made aware of it until several years later, when he was applying for law school in California.
"It is very important to note, that at the time of the allegation no investigating officer of the law attempted to make contact with me or pursue criminal charges," he wrote.
The request included the now-sealed 2008 report that alleges that Yuksel was in high school when he sexually assaulted a teenage girl.
The report indicates that the girl did not want to press charges.
Yuksel was never arrested or charged in relation to the incident. As a result, the judge denied Yuksel's petition, saying it had no authority to clear the record.
Mosley shows what is, isn't legislative immunity
State Rep. Paul Mosley, a Republican who lives in Lake Havasu City, was doing his best cosplay version of a "Fast and Furious" extra when he was pulled over more than 150 miles west of Phoenix.
Body camera footage had the state lawmaker bragging to a La Paz County Sheriff's deputy that he sometimes drives as fast as 130 or 140 miles per hour and later claiming to have legislative immunity.
At the time, Mosley was going 97 in a 55 mile per hour zone on state Route 95.
Mosley says on the tape he sometimes drives "130, 140, 120," while trying to get home to surprise his wife and he doesn't notice the speed because of his vehicle's nice wheels and suspension.
"I don't break the law because I can, but because, you know, I'm just trying to get home," Mosley says in the video.
The incident is under review by Cochise County Attorney Brian McIntyre after the La Paz County Attorney Office referred the incident to avoid a potential conflict of interest.
A 2002 document authored by the House Rules Committee says speeding tickets — as well as violations for driving under the influence — aren't covered by legislative immunity.
Mosley, who was elected in 2016, is running for another two-year term in November.
The Arizona Fraternal Order of Police withdrew its endorsement of Mosley and condemned his speeding.
"Rep. Mosley's recklessness, his demeanor and his utter disregard for the safety of the public represent the exact opposite of what the Arizona Fraternal Order of Police looks for in an elected official," the group's president John Ortolano said in a statement.
"Potentially lethal speeding isn't a joke. We will not stand with those who think it's acceptable or funny to risk the lives of others while behind the wheel of a lethal weapon."