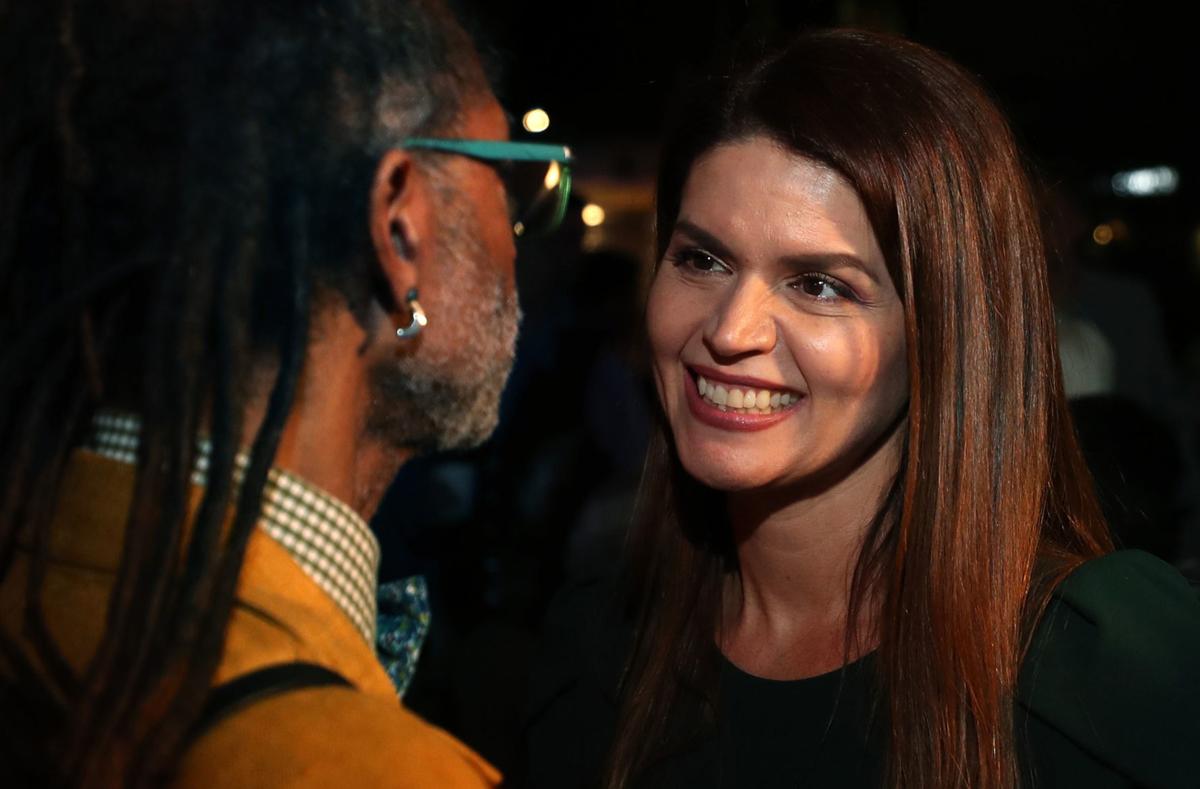 There is a little-known fact about the occasion when Regina Romero will put her hand on a Bible and is sworn in as Tucson's first Latina mayor on Dec. 2 in a public ceremony. It won't be her first time taking the oath of office as mayor.
A line in the city charter required Romero and the three other Democrats elected to the Tucson City Council to be sworn in shortly after the election results were certified.
Only a handful of people were on hand to witness the informal ceremony inside City Hall.
The public swearing-in ceremony next Monday, Dec. 2, to be held at the Leo Rich Theater downtown, isn't unusual — the city has held similar events to allow locals to watch the new members of the council take their oaths of office.
Technically, the 10 a.m. ceremony will be a City Council meeting with a final roll call with the current council — including outgoing Mayor Jonathan Rothschild and veteran Councilwoman Shirley Scott — before the new members raise their right hands and take office.
Absent the second roll call, the new council won't take any action during the Monday meeting. Federal Judge Rosemary Marquez, a longtime friend, will swear Romero into office.
Father Ricardo Elford, who officiated Romero's wedding to Ruben Reyes and baptized their children, will hold the invocation. The council meeting is being held at the city-owned theater to accommodate a large audience, rather than the significantly smaller council chambers inside Tucson City Hall. Doors open at 9:30 a.m.
The theater, which is next door to the Tucson Convention Center, can accommodate more than 500 people.
For political junkies here in Tucson, there is another event related to Romero being sworn-in as mayor.
The Pima County Democratic Party is hosting a noon inaugural luncheon featuring Romero and the other Democrats recently elected to the council, with prices ranging from $50 a ticket for students to a $10,000 to reserve a VIP table — which includes a front-row table and a "platinum swag bag."
Alison Jones, chairwoman of the local party, said she expects the luncheon will break attendance records, estimating the party will sell 500 tickets for the event, being held at the Convention Center.
She notes that is double the attendance of the last few inaugural luncheons the party has held, including when Rothschild was reelected four years ago.
While Romero is the draw, Jones says Cat Ripley, the executive director for the Pima County Democratic Party, deserves a large chunk of credit for the success of the event.
Jones said the party has been able to sell at least one $10,000 VIP table as well as several "First Tier table" reservations – which go for $5,000 apiece.
Jones says there is a lot of excitement in the community to celebrate Romero's victory, noting that several business and community groups have already bought tickets for the luncheon.