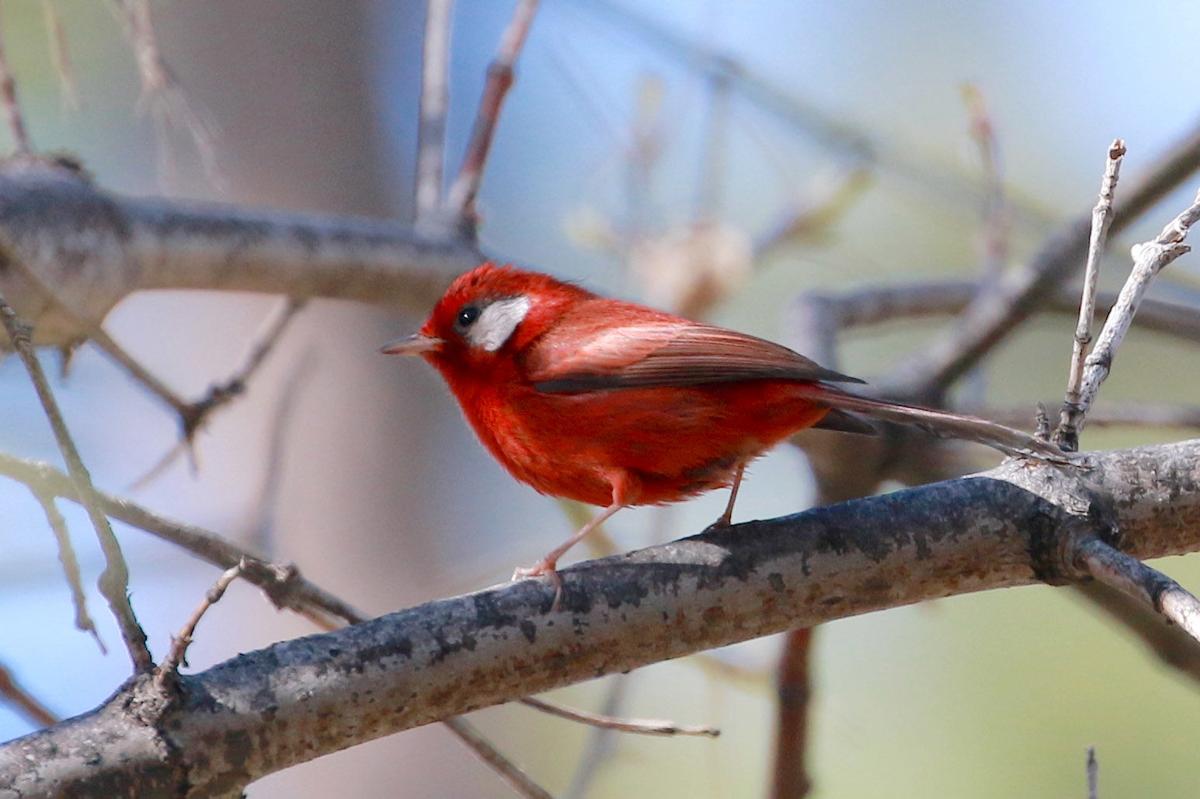 Some excited bird-watchers think they spotted an extremely rare little red bird in Pima County earlier this week. 
Birders believe they spotted a Red Warbler — a red bird endemic to the highlands of Mexico — at Rose Canyon Lake up Catalina Highway on Monday, April 9, according to the American Birding Association blog. 
Later in the afternoon on Monday, another group of birders spotted the bird near the same location, the blog said. 
Birders reported the bird frequenting a grove of trees south of the amphitheater at Rose Canyon Campground. According to the blog, the bird has been silent.
The sighting is still pending acceptance and verification, but it could be the first time this bird was ever spotted in Arizona. 
And the sighting couldn't have come at a better time.
Hundreds of birders are currently in town for the annual American Ornithological Society conference. The conference runs through Saturday at the Hilton Tucson El Conquistador.