Local animal activist Pat Hubbard, who worked to establish several animal cruelty laws and was heavily involved in numerous Southern Arizona animal organizations, died May 19 at the age of 70.
And although Hubbard had been sick for some time, she never stopped caring for others.
"She was selfless," Hubbard's daughter-in-law Jennifer Hubbard said. "She always wanted to make sure everyone was taken care of.
"You would go over to her house and she wouldn't sit down. She was the one giving you food or drinks or clearing the tables. She wanted to be the one to take care of you."
Even in her last days, when asked if she needed anything, all she asked for was a chair for her husband Dan Hubbard to sit beside her. They were married for nearly 50 years.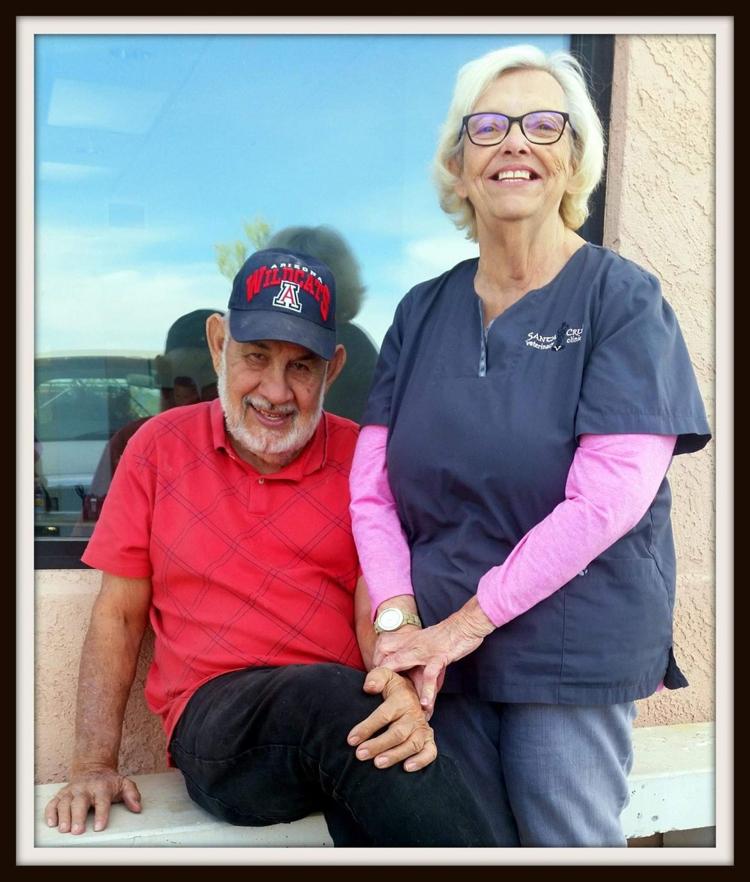 Hubbard was also a mother of three, a grandmother of eight and a great-grandmother of two.
She was originally from New Jersey but moved to Tucson in her adolescence and graduated from Salpointe Catholic High School. She grew up loving animals.
In 1989, Hubbard started working as a kennel technician at the Humane Society of Southern Arizona. She left in 2016 to work for ASAVET, a nonprofit veterinary organization. Her last position with the Humane Society was community outreach and education coordinator.
Beyond her decades of work at the Humane Society, Hubbard also served for 20 years on the board of the Pima Animal Care Advisory Committee, 10 years as board president for the Animal Welfare Alliance of Southern Arizona and was a board member of the Great Dane Club of Tucson, in addition to the Animal Cruelty Taskforce of Southern Arizona — where she helped build education and advocacy programs. She was also a 4-H chapter president when her kids were young.
Hubbard also started the Humane Society's Safe Haven Program, which works with victims who need to temporarily home their pets while they escape domestic violence. About 2,000 pets have since gone through the program.
Because animals didn't have a voice of their own, Hubbard "learned early on that she had to be that voice," Jennifer Hubbard, who is also the Humane Society's director of IT and facilities, said.
Hubbard also lobbied for several animal cruelty laws, including one to abolish animal fighting.
And in 2008, when more than 800 dogs and 82 birds were removed from an Avra Valley home, Hubbard was there.
"She was out there, in filthy conditions, picking up the animals," Jennifer Hubbard said. "We picked them up in one day and she organized every single bit of it. It was all her."
"I think one of the things with Pat was — everyone knew this — she wasn't afraid to get dirty and put in the hard work," she said, adding that you'd never hear her say that something wasn't her job or that it was too difficult to do. "She worked harder than anyone I've ever known."
Beyond Hubbard's involvement with animal welfare, her daughter-in-law said there are many things she'll miss about Hubbard.
"Just knowing that, of all the people in the world, I could call her," she said. "And she's the one that's going to encourage me and make it better."
"She was the kind of person where if you needed something, she might not have it for you, but she would find a way to get it to you."