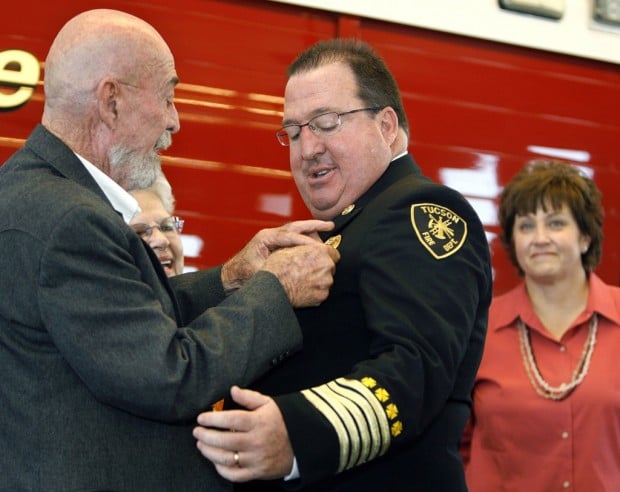 Tucson Fire Chief Jim Critchley announced his retirement Thursday after six years as head of the department. 
Critchley sent out a memo to Tucson Fire Department personnel Thursday saying he loved his job, but decided to retire and focus on his family, department spokesman Julian Herrera said. 
Critchley joined TFD in 1988 and became chief in 2011. 
City Manager Mike Ortega praised Critchley for his years of service, saying he was an asset to the community who will be missed.
He said a search for a permanent replacement will start after the first of the year.
Critchley said he had "mixed feelings" about leaving the "most amazing group of people to ever walk this walk," according to a copy of the memo obtained by the Arizona Daily Star.
Critchley recounted how his children were "raised in the stations and bays" of TFD among "so many aunts and uncles our family tree simply looked like an endless forest."
He thanked TFD personnel for their support following health problems in 2012.
"I have learned so much, every day, from every one of you," Critchley wrote. "I have learned from every patient, every scared parent, every concerned neighbor, and from every new endeavor. Together we have run into every building, pushed up every hill and fought every battle. I cannot begin to thank you all, every one for every day of the unbelievable adventure."
"I will be leaving to rededicate myself to my immediate family. I intend to spend some intense time focusing on my own health--something I cannot stress enough for all of you to do now--not after 30 years!"
"Not a day will pass without a heavy heart and yearning to be amongst you. Please keep each other in your protection. Have each other's backs and hearts every day and on every call."