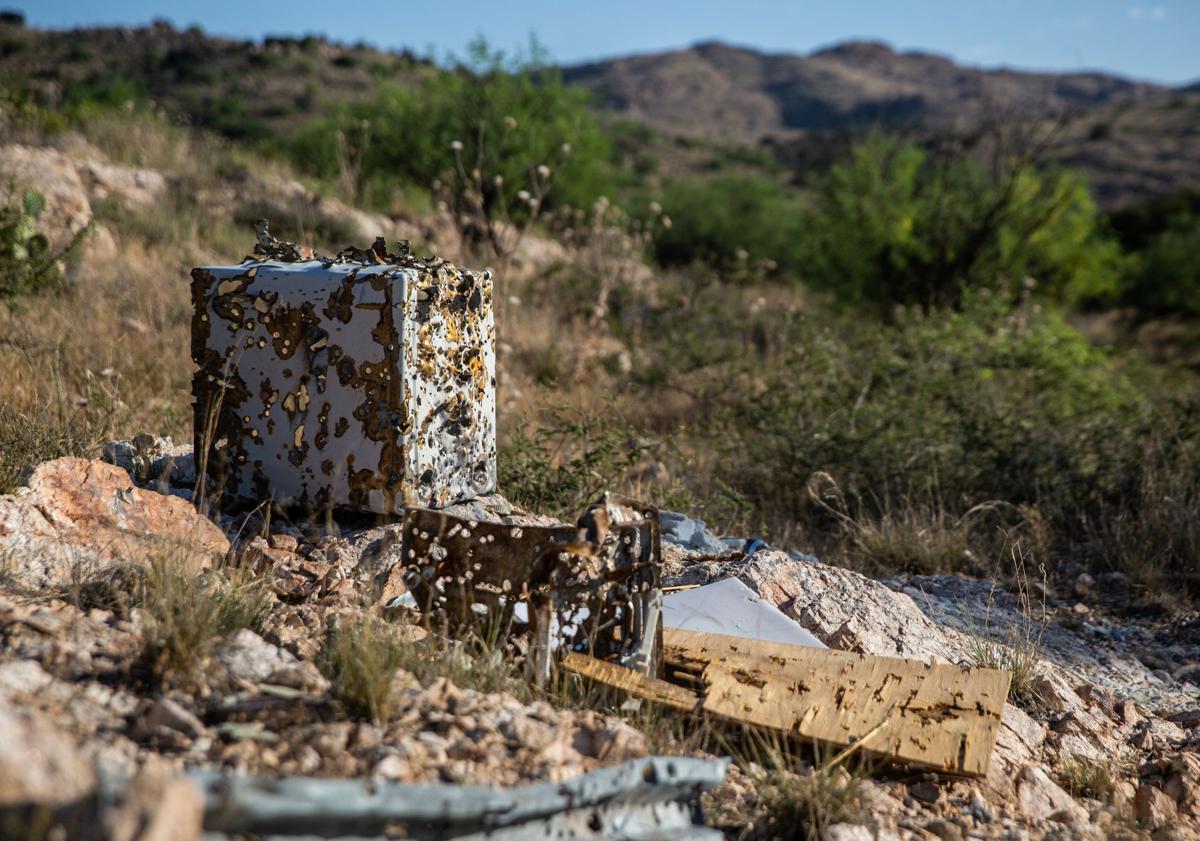 More than two decades after its shooting range near Sabino Canyon was closed, the Tucson Rod and Gun Club is making the latest of many efforts to get a new range built in the Redington Pass area northeast of Tucson.
The club recently applied for a special use permit from the U.S. Forest Service to construct a new range on federal land along Redington Pass Road. It would be located about 4 miles east of where the road's pavement ends as it heads into the pass separating the Catalina Mountains from the Rincon Mountains.
The club proposes to build a 7-acre range on a 30-acre plot of Forest Service land.
"This new facility will include rifle, pistol, shotgun and action shooting ranges," the club said on its website. "The range will be open to the public, with shooting opportunities from individual shooting at the bench to programs designed for new shooters, experienced shooters, women and youth."
The nonprofit club said it's "dedicated to providing a safe, well maintained shooting facility where gun owners can go to learn and practice marksmanship and firearms safety."
In an interview, Rod and Gun Club president Don Saba said the group plans "very minimal construction," mainly to create a series of hills, maybe 15 to 20 feet high, to use as backstops to capture bullets, he said. The hills would capture bullets so their toxic lead could be removed, he said.
"The rest of the area, we are proposing to leave it as natural looking as possible," he said. "Shooters would walk along a pre-determined trail. There would be shooting stations and a little frame, removal, perhaps PVC pipe, that shows you where you shoot.
"As you walk along the trail, it's like you are out hunting. You stop at shooting stations. There is a mechanical device that launches a clay target into the air, and you shoot the clay target."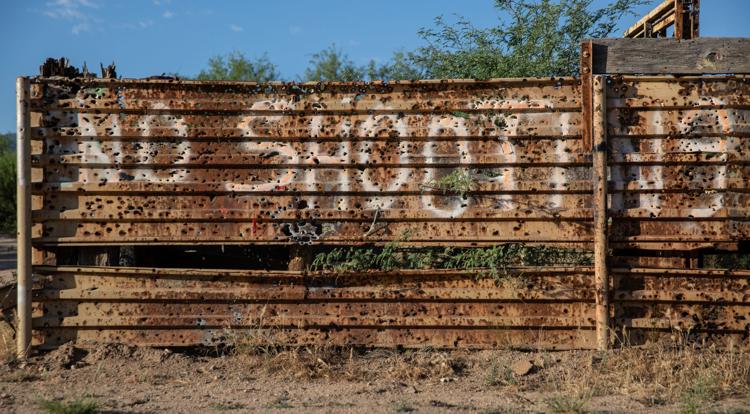 Community reaction uncertain
The reaction this proposal will get from the local community is unclear. The Forest Service is reviewing the proposal but has not yet begun a formal analysis of its impacts, which is required for major projects on federal land under the National Environmental Policy Act.
The analysis' first step, gathering public comments on which issues should be analyzed, hasn't started. Service officials have no timetable for it.
"Their application doesn't have a lot of details," Coronado National Forest Supervisor Kerwin Dewberry said. "We have additional questions to ask. We know there will be public interest. If there are issues, people will tell us what the issues are."
Tucson environmentalist Cyndi Tuell, who has raised concerns for years about the impacts of unregulated target shooting in that area, has mixed feelings about the Rod and Gun Club proposal.
She's concerned a confined shooting range will add to these impacts, which among other things have included lead contamination from bullets left behind and unsafe shooting caused by people shooting too close to where others hike, ride horses and drive their vehicles. She's also concerned the range would be disruptive to wildlife since Redington Pass is a known wildlife corridor.
But she said "it would be definitely more reasonable" if Forest Service approval of this range were coupled with a ban on target shooting elsewhere in Redington. Then, "I might not sue the Forest Service about it," she said.
On Monday, Tuell posted a tougher stance towards this project on Facebook.
"The Forest Service has failed to manage shooting in Redington Pass for decades. Now's a good time to talk about how target shooting is linked to wildfires, causes massive soil contamination, and people get shot at out at Redington regularly," she said. "Adding a privately 'managed' shooting range isn't going to help.
Friends of Redington Pass, an advocacy group promoting "responsible stewardship," hasn't taken a position on the shooting range. But board member Eric Jouse raised concerns in an interview, expressing preferences for shooting in the open forest over a heavily managed area.
"Many people I shoot with go to the forest to be free from range Nazis. They're looking over your shoulder, telling you what to do," he said of people who manage organized shooting ranges.
"The forest is a place of last resort. Their policy is to put a minimal amount of regulation on the forest. This is free. This is America."
But in contrast, the gun club has heard from "so many people, thousands of these people, who have offered to help, who have signed our statements of support" for a shooting range, club president Saba said.
Today, the club estimates that about 28,000 "shooter days" occur in the Redington Pass area every year, with a shooter day representing one person's visit on a given day, he said. The club expects to draw 3,000 to 4,000 people annually, Saba said.
"We feel that it would be prudent that a place be provided to accommodate shooters in the area," Saba said. "Certainly people can go out and shoot in the forest. But we are offering a more comfortable option than that, where we have an organized place where people can shoot."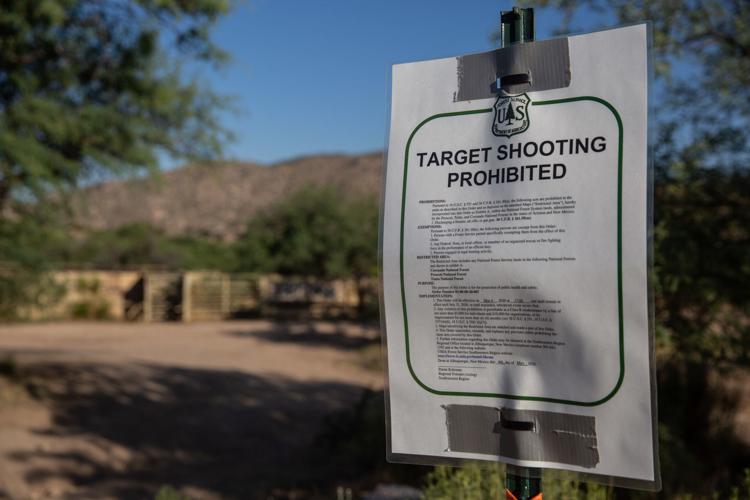 Numerous proposals floated since 1997
The club has had no shooting range since early 1997, when the Forest Service closed the Sabino range after receiving widespread complaints from neighbors about noise.
Since then, the club has floated numerous, unfulfilled proposals to build a range in the Redington area.
The most recent was for a range in the Yellowstone Tank area, near the current proposal's location. It was considered in 2015 and 2016. The Forest Service didn't respond to recent questions from the Star about what happened to it, with Coronado Supervisor Dewberry saying, "I can't answer your question in detail. So I will say it (the new proposed range) is a similar proposal in the same location."
Jouse said that facility would have affected a large recreational area, shutting down off-highway-vehicle trails, horse trails and even some ranching areas — "hundreds of acres."
"The Forest Service evaluated it and sent it back to Don," Jouse said.
That proposal wasn't supported in a 2016 report commissioned by Friends of Redington Pass on the pass' future management. That's even though community residents found a need for a designated shooting area of some kind, that report said.
The group faulted that proposal for its large size, estimated at 40 acres, for its plans to charge a fee for users that the Friends group feared would discourage many from using it, and for the intensity of its planned uses.
It also noted that five other managed shooting areas exist in the Tucson area already, the closest being Pima County's Southeast Regional Park Shooting Range at 11296 S. Harrison Road south of Interstate 10.
Saba didn't respond to email questions from the Star about the Yellowstone Tank proposal. But in an earlier phone interview, he said that interviews the group conducted with target shooters found that "people prefer to come to a place where there is some sort of supervision, some sort of organized place where you can put your targets, where you can stand, have space, and have a bathroom facility.
"We believe people would prefer by a large margin to come to an organized facility rather than go out and shoot in a makeshift area."
At the same time, many people have told his group that they don't enjoy the county shooting range, which he said doesn't have that many individual shooting spots, causing overcrowding.
"We heard a lot of different complaints about it, one that you really can't shoot there in the afternoons with a rifle, because the orientation of the rifle and pistol range is directly west in the afternoon. When the sun some comes down, you get a lot of glare. I'm told that in the wintertime you get a lot of wind. It's hard to shoot with a lot of wind.
"We would offer amenities," including a range safety officer, storage facilities and shade structures," he said.
"We're just offering a place where people can learn about firearms and safe firearms handling and practice marksmanship under conditions comfortable to people, and controlled and safe and supervised."
Get local news delivered to your inbox!
Subscribe to our Daily Headlines newsletter.