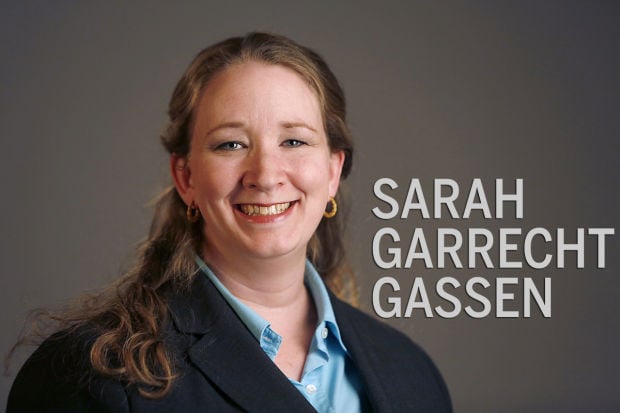 Editor's note: This story was originally published in 2015.
In Tucson, that's not a calendar date. It's shorthand for the mass shooting in front of the Safeway where 33 bullets were fired in 15 seconds. Those 33 bullets killed six people and physically injured 13 more.
The nation more commonly knows this as the Giffords shooting, because it was an assassination attempt on Congresswoman Gabrielle Giffords. Her story of being shot through her brain and her hard-fought recovery is well known.
Giffords and husband Mark Kelly have become tireless advocates for common sense gun legislation, like making sure every gun purchase requires a background check. They're high profile and their political action committee, Americans for Responsible Solutions, is raising money to counter the powerful and extremely well-funded gun lobby.
Time has an odd way of warping around such seismic events as January 8th. In some ways it's still so recent, but it also seems like ancient history. So much has happened — so many other gun murders, mass shootings, suicides with guns, domestic violence incidents with guns, accidental shootings — in the past four years.
And so little has happened. The gun lobby — like the National Rifle Association — remains deathly effective at confusing guns with freedom. They remain powerful and so many politicians remain cowards.
This morning bells will be rung. Moments of silence will be observed. Many will take note at 10:10 a.m. and think about who we were then and who we are today. Where we were when we heard. We will remember those who were so quickly stolen from their lives by the action of a man with a semiautomatic weapon with an extended capacity magazine.
We will remember Christina-Taylor Green, 9; Dorothy "Dot" Morris, 76; U.S. District Judge John M. Roll, 63; Phyllis Schneck, 79; Dorwan Stoddard, 76; and Gabriel "Gabe" Zimmerman, 30.
And we will think about family, friends and those we know only as belonging to the "13 others" who were harmed in ways seen and unseen. Time alone does not heal all wounds. Pain surfaces whether we welcome it or not.
I've talked to people here and there who've said that it's time to move on, to get over January 8th and let it go. It was a tragedy, but it was a long time ago, so enough already.
No. Not nearly enough already.
Not until every gun sale requires a background check, to make sure that the buyer doesn't have a criminal record or a history of domestic violence or severe mental illness.
It's such a small goal. So reasonable. But if you're a person who believes freedom is your ability to kill a lot of people fast, then no amount of factual evidence, common sense or concern for public safety will make a difference.
So let's follow Patricia Maisch's lead and be more honest with our language in how we talk about guns. She's the person who got the second clip away from the Tucson shooter before he could reload. She's fought for gun law reform and watched as politicians have failed to stand up to the gun lobby. She hasn't been shy in her disgust, and she speaks for a lot of us.
We talked on Tuesday afternoon. "Time flies whether you're having fun or not. It's always an emotional time of the year. I just think, how unforgivable it is that this could have happened," she said.
Maisch doesn't sugarcoat. She's working diligently for law reforms. But four years in, something that's fused into the sorrow and the anger gnaws at her: how we talk about gun violence.
She's on a mission to change the words. "The horrible takings," is how she talks about the people who have been killed with a gun.
"These people aren't 'lost.' They're never going to be found. They've been taken."
It's stark. But it's true.
Maisch travels to Washington, D.C., to lobby and attended a White House briefing after the 20 children and six adults were murdered by a gunman in Newtown, Connecticut. She said she talked to Valerie Jarrett, an adviser to President Obama, about how she wished people would stop saying the victims of gun violence had been "lost." Jarrett said something to the effect that they were trying to be kind, to be sensitive. It's understandable.
"The people I know? Those people can't be hurt with words," Maisch said she told Jarrett. "They appreciate the honesty instead of the cover up — so I'm trying to get people to stop saying 'they've been lost.' "
"Lost" gives the feeling of inevitability, that there is nothing anyone could do to prevent children, babies, men, women from being shot and killed — which simply isn't true.
"Taken" is more accurate. A person used a gun, pulled the trigger and took away another human being's life.
"It's a loss," Maisch said. "But they haven't been lost."
She's used to talking to people — lawmakers — who refuse to listen. It's time to change the conversation.
Sarah Garrecht Gassen writes opinion for the Arizona Daily Star. Email her at sgassen@tucson.com and follow her on Twitter @sarahgassen