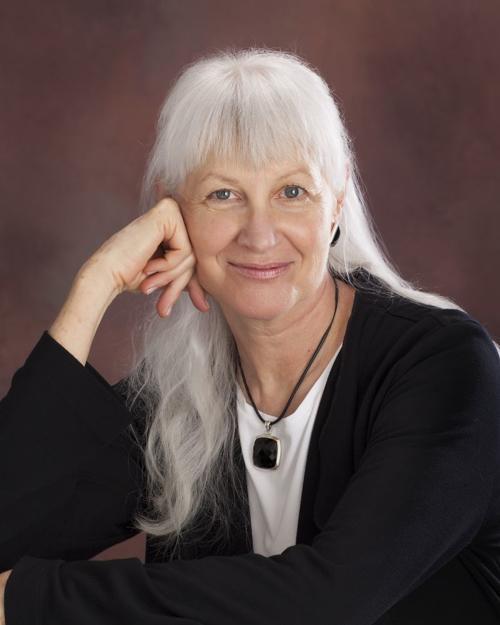 An estimated 140,000 people celebrated literacy last weekend at the Tucson Festival of Books (TFOB). Three-hundred-fifty presenting authors shared laughter and inspiration as well as thought-provoking perspectives on serious topics. The annual festival of all things literary was successful thanks to the dedication of 2,000 volunteers and the generosity of event sponsors. Southern Arizona literacy institutions and programs, such as the Pima County Public Library, Literacy Connects and Worlds of Words, are sponsors as well beneficiaries of the festival. Their literacy work and the effects of the festival will continue throughout the coming year.
We can all be proud of the messages the TFOB communicates to our families and neighbors — messages that extend into our state and beyond. Readers lead exciting, thoughtful and meaningful lives. Books and authors become our friends and companions as we journey through the ups and downs of life. Connecting with other people's stories helps readers build empathy and increases the likelihood of compassion and caring and the possibility of making a better world. Literacy makes a community stronger. Literacy matters.
Attendees at the TFOB may walk away from the event thinking that everyone in the Tucson literacy community is thriving, but there is one fact that should lead them to think otherwise. Although three decades of research correlates the work of a professional school librarian with higher student achievement in reading (https://www.kappanonline.org/lance-kachel-school-librarians-matter-years-research/), only one K-12 school district in our community has full-time, state-certified librarians in every school.
Far too many of our youth and classroom teachers are being denied access to and support from a school library-based literacy teacher who has knowledge of resources and can teach skills and strategies necessary for the next generation of literate parents, employees and voters.
School librarians could be our students' first K-12 literacy teachers who help families and classroom teachers grow our youth as lifelong readers. School librarians lead school-wide literacy events , organize book clubs and spread a love of reading every school day.
If school librarians were serving in fully staffed and fully funded school libraries, all of Tucson's K-12 students could become better readers and more academically successful.
School librarians can also help principals achieve their school's mission of preparing students for their futures. School librarians can teach alongside classroom teachers to help them find engaging, current resources and match resources to required curriculum and students' interests.
School librarians can be technology stewards who ensure that students know how to protect their privacy while taking full advantage of the benefits of learning with digital tools and resources.
School libraries are places of equity where all students, regardless of their home and community access to printed books and online resources, can find the reading materials and information they need to be successful in school as they prepare for college, careers and civic life. Children and teens in our literacy community deserve access to a professional school librarian and a school library rich in literacy resources.
If we are truly a strong literacy community, then we must act on behalf of all of our young people. We must work together to restore school librarian positions that were eliminated during the recession with state-level public-school funding cuts.
We must work together to rebuild school libraries in all our K-12 schools, because the Tucson community knows that literacy matters every day of the year.
Judi Moreillon served as a school librarian in the Sunnyside, Tucson Unified, and Tanque Verde public school districts. She taught K-8 preservice classroom teachers for Northern Arizona University's Tucson cohort and graduate students in library science at the University of Arizona and Texas Woman's University. She can be reached at: info@storytrail.com