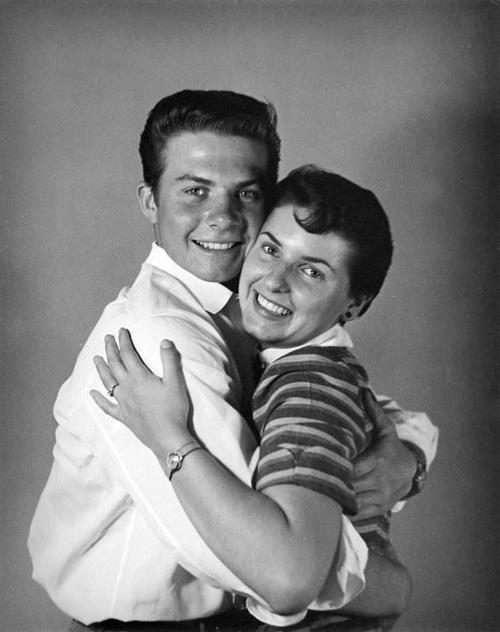 We were too young to vote when we got married, almost 63 years ago. When we reached voting age (then 21) we flipped a coin to decide who would register as a Republican and who would be our family's Democrat. We wanted to understand both perspectives. Even now we belong to different political parties, although we bring the same values to our decisions and usually vote finally for the same candidates.
We don't like to put labels on people and we don't like to be labeled ourselves. We believe it is possible to be fiscally conservative and still understand humanistic values to be supreme. We accept the realities of both global warming and global commerce. We embrace and fight for both civil rights and civic responsibilities. In political terms, we embrace some of the traditional ideology of the Republican party and some of the traditional ideology of the Democratic party.
Politics is not simply about ideology; politics is primarily about people. More important than ideology, in our voting decisions, is the character of the candidate. We expect our political leaders to be honest, principled, compassionate, courageous, intelligent human beings, the kind of men and women who set high personal standards to be emulated throughout America and around the world. Whether the race was finally won in 2008 by John McCain or Barack Obama, all fair-minded Americans knew that we would elect a fine man to be our president. For all our differences in opinions about governmental policies and practices, Americans have until recently stood together in demanding high standards of character and personal integrity in our leaders.
The presidency of Donald Trump is either a redefinition of America or a singularity, an anomaly in history soon to be relegated to the status of a footnote in the life story of our nation. We cannot know at this moment what the future holds for our democracy. The midterm elections in November will offer important clues and may be the precursor of future change, but uncertainties will remain.
Our Founding Fathers understood very clearly the fragility of democracy as a form of government, which was in their time an experiment in a world dominated by monarchies and other authoritarian regimes. They recognized the dangers posed by charismatic demagogues, and created Constitutional mechanisms in the Congress, the courts and the states to curb the power of the American president.
Although Donald Trump was elected as a Republican, it was clear then as it is now that he has no regard for the traditional Republican priorities, which favor balanced budgets, free trade and global alliances, both financial and military.
The only surprise has been the weak-kneed collapse of Republican Congressional leadership, acquiescing to extraordinary budget deficits, trashing of relationships with allies and courting of adversaries, even in the presence of undeniable interference in our elections by Russia under Putin.
The Republican party has lost its soul, morphing into the party of Trump, with no values beyond his own and no public recognition of his blatant disregard for the institutions and values of American society, most notably including personal honesty. With sincere regret, we must leave the Grand Old Party after many decades of membership in its ranks.
We do understand the dilemma faced by good Republican incumbents in office who face the possibility of losing their jobs and perhaps their careers if they follow their conscience and oppose Donald Trump. We can ask that of them only because we faced such a decision ourselves some 20 years ago and chose to do the right thing, preserving our self-respect even at the cost of losing our first university presidency (Lehigh University, 1982-97).
In a routine search for a dean of admissions at Lehigh I (Pete) chose to appoint the most qualified candidate of the two approved unanimously by the search committee, despite subsequently being told bluntly by the rising chairman of the board of trustees (a member of that committee) that "Lehigh is not ready for a black dean of admissions." The board's executive committee confirmed that the appointment of a dean of admissions is within the president's authority, just as the appointment of a president is within the trustees' authority, so I proceeded as planned. The chairman was wrong in his belief that our beloved Lehigh University was not ready to welcome diversity, but he was the boss.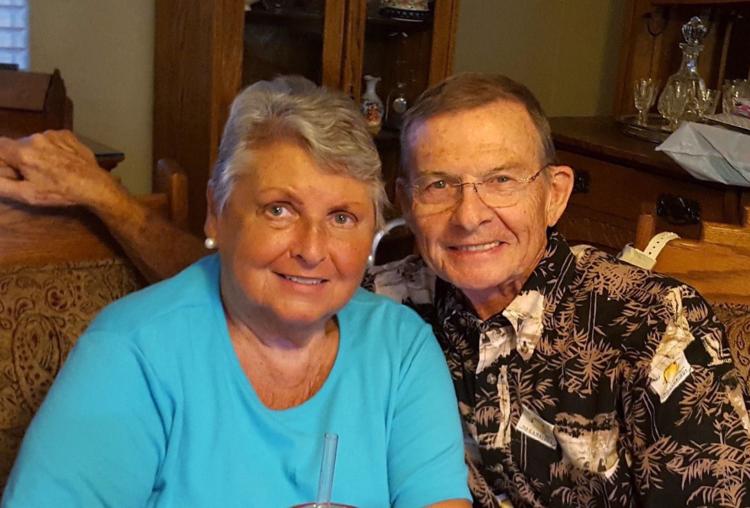 How could we face our six children (black, white and brown, all adopted in California) if we abandoned the values that have defined our lives and folded under pressure? The University of Arizona Press published our family's story in 2011 ("A New American Family"). How could we have told our story with pride if we had lacked the courage to make the right decision in the final stage of our first university presidency?
When the dust settled the new chairman of the board told me he would support me as president for only two more years. An opportunity for an even bigger job at the University of Arizona came to me within one year, so we actually did well by risking the loss of our first presidency and doing what our principles demanded.
We expect from our elected Senators and Representatives bipartisan action to meet their constitutional responsibilities to curb the excesses of President Trump, even if that puts their jobs in jeopardy. If our current members lack the courage to do what their conscience demands, we must exercise our power as citizens to elect those who have the courage to do their jobs. Our first test will come in November.
Pete Likins is a former president of the University of Arizona.
Catch the latest in Opinion
Get opinion pieces, letters and editorials sent directly to your inbox weekly!