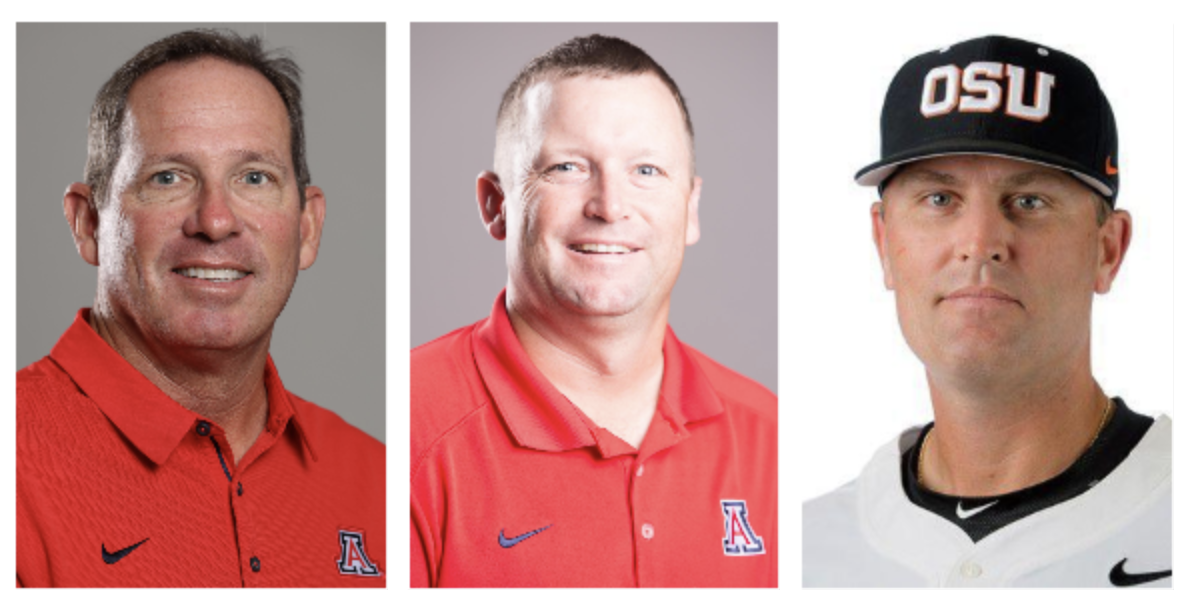 The Arizona Wildcats have announced what the Star and others reported Monday night: Nate Yeskie, a former assistant coach at national champion Oregon State, is the UA's new associate head coach and pitching coach. 
Yeskie replaces Sergio Brown, who left head coach Jay Johnson's staff earlier this offseason for a job at Cal State Fullerton. Johnson announced Tuesday that Dave Lawn, the team's former pitching coach, will handle the Wildcats' defense. Marc Wanaka will remain as the Wildcats' volunteer assistant. 
"I'm honored by this opportunity to be the associate head coach at a storied program like Arizona," Yeskie said in a news release. "Between the current coaching staff, the talented roster of players, and the support of the university, I believe we have the pieces to shape a bright future for the Wildcats. I'm excited to arrive in Tucson and get to work."
Pitching was again an issue for the Wildcats, who failed to make the postseason for the second consecutive year. Arizona's 6.21 team ERA ranked 10th in the Pac-12, nearly negating an offense that was as potent as any in recent history. 
Yeskie spent 11 seasons at Oregon State, 10 of them alongside legendary coach Pat Casey. The Beavers made the postseason 10 times during his tenure, winning a College World Series title in 2018. Oregon State's pitchers led the country in ERA in 2017, and were first in the Pac-12 three times with Yeskie in charge; 32 of his pitchers were drafted by major-league teams. Five have already reached the big leagues.  
Yeskie attended UNLV for three seasons (1994-96), earning first-team All-Big West Conference honors as a pitcher. The Minnesota Twins took Yeskie in the ninth round of the 1996 draft; he spent five seasons in the minors before going into coaching. Yeskie spent three seasons (2005-07) at his alma mater before joining Casey in Corvallis.
In a news release, Johnson called Yeskie "one of the best and most respected pitching coaches in the country at any level." 
"He will make an instant and major impact improving our current pitching staff," Johnson said. "His addition will greatly enhance our ability to recruit some of the top pitchers in the country to Arizona. Nate is an exceptional communicator and teacher; he connects with his players on the highest possible level, which has led to the development of some of the best pitchers and pitching staffs in college baseball. This is a huge day for our program, pushing it to the highest possible level."