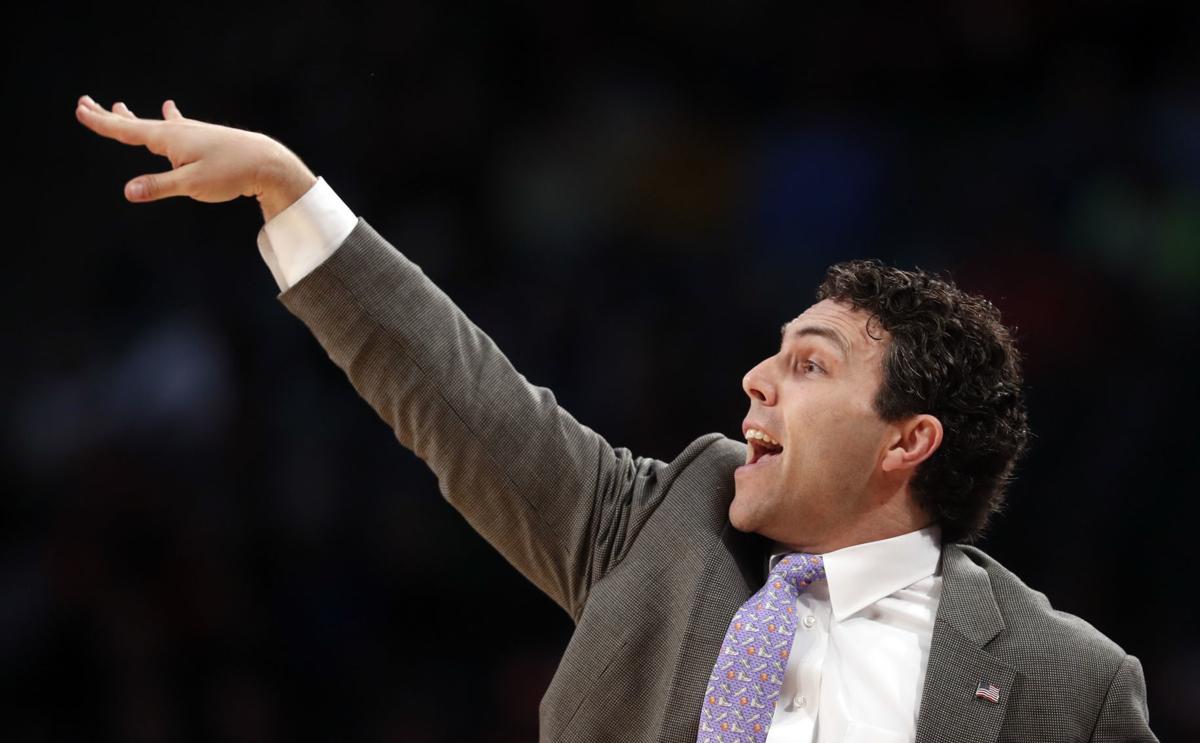 The team coached by former UA player and assistant coach Josh Pastner was banned from the 2020 NCAA Tournament -- a goal Pastner expressed optimism about reaching when talking to the Star last March -- even on top of many other self-imposed sanctions.
The NCAA wrote that Pastner "repeatedly cautioned the booster (believed to be Ron Bell) never to provide anything to student-athletes. Despite this caution, the committee said the booster provided two men's basketball student-athletes and a potential transfer student-athlete with $2,424 in shoes, clothes, meals, transportation and lodging. The booster directed the student-athletes to never tell the head coach about the gifts and benefits."
Pastner and Bell had a bitter falling out afterward that resulted in lawsuits that were finally settled last spring, while Bell also filed a lawsuit against the Star. After their friendship ended, the NCAA said "the booster informed the head coach about the impermissible benefits provided to the two student-athletes," and Pastner in turn immediately notified Georgia Tech's associate athletics director and chief compliance officer about the violations.
However, the NCAA also said Bell engaged in "impermissible conduct" with Memphis transfer Markel Crawford, but that Pastner "did not report any concern to the compliance office because he did not believe his friend triggered booster status."
Georgia Tech was also penalized for the actions of former assistant coach Darryl LaBarrie, who acknowledged taking a Georgia Tech player and recruit to a strip club, where a booster (former Georgia Tech standout Jarrett Jack) gave each $300. The NCAA also said LaBarrie was dishonest and misleading in dealing with investigators.
---
While Georgia Tech's situation has nothing to do with the federal investigation into college basketball and schools such as Arizona that are under NCAA investigation as a result, the NCAA's hammer on Georgia Tech might not bode well for teams found to have committed Level 1 violations as a result of the federal investigation.
Not only had Georgia Tech imposed self-sanctions that included taking away a scholarship and admonishing Pastner but the Atlanta Journal-Constitution reported that the hearing officer for the NCAA infractions panel said Tech's penalties were at the "lower level" of Level 1 penalties -- and yet the NCAA still moved to ban Georgia Tech from the NCAA Tournament.
---
---
The Northern Arizona Suns officially named former UA staffer Jeff Feld their GM. 
Feld worked under Lute Olson, interim coaches Russ Pennell and Kevin O'Neill, in addition to Sean Miller during a stay from 2006-12, rising from video coordinator to assistant director of basketball operations in his final two seasons. A UA journalism grad, Feld has also worked with the Cavaliers and Bulls in an administrative role and last year wrote for Forbes.
The Prescott Valley-based Suns acquired the G League rights of former UA player Brandon Ashley this week, though it is unclear yet if Ashley will report there or play overseas this season.
---
Four-star 2020 forward Terren Frank of Sierra Canyon listed Arizona among four finalists, though his recruitment at UA appears to have slowed down considerably.