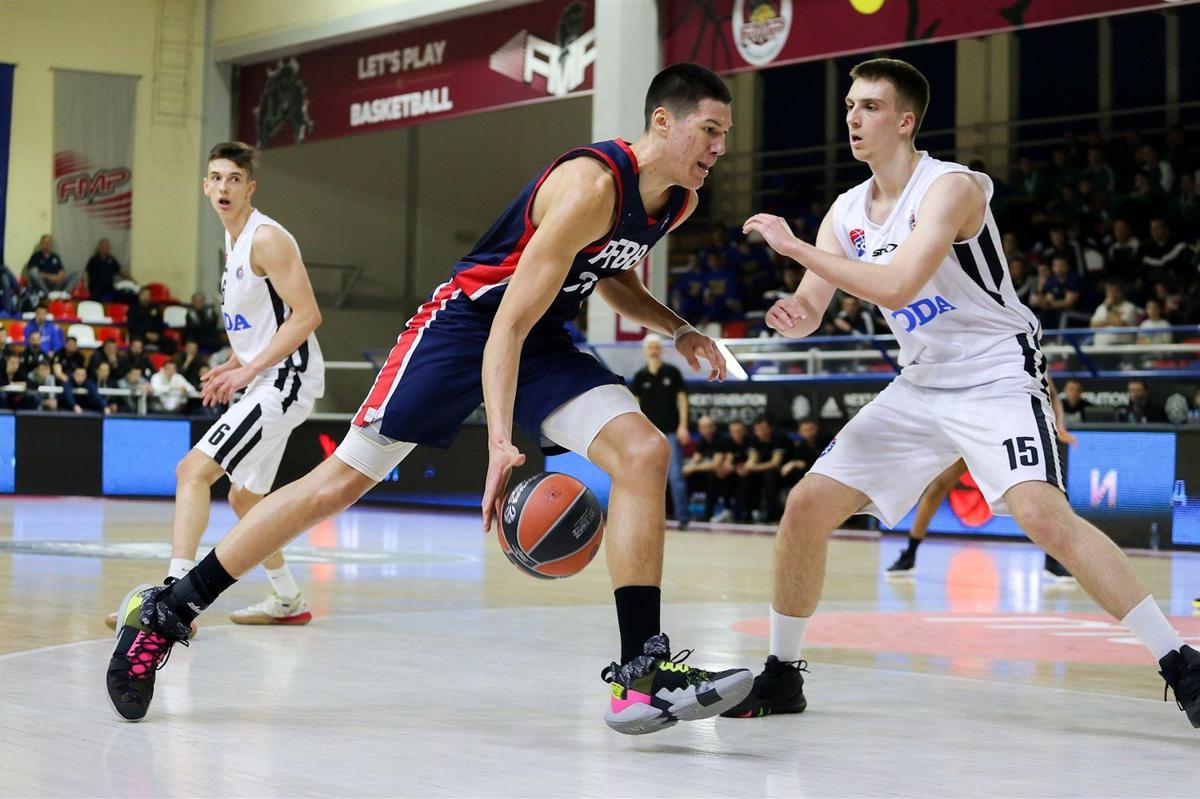 Arizona officially welcomed Daniel Batcho via Twitter on Thursday morning, signaling that it has received his signed letter-of-intent, and the French post player said he already feels like he's been welcomed into a family.
The Wildcats have been recruiting Batcho hard since February behind the scenes, landing the 18-year-old over Creighton, California and Washington State - and a number of European pro clubs that were trying to sign him.
"I think (it was) the confidence they had, believing in me," Batcho told the Star on Thursday by phone from France. "They listened to me everyday and they showed they really wanted me and I appreciate it. I feel I'm part of the family."
A 6-10, 225-pound forward from Paris, Batcho said he talked every day with UA associate head coach Jack Murphy and/or head coach Sean Miller. Even though he hasn't been able to visit, Batch said the UA coaches showed him video of the facilities while giving him an hour-long 'tour' of campus via FaceTime.
"It was nice," Batcho said. "It's a great program. There's great exposure."
Batcho said he also received text messages from UA's other two international recruits, Kerr Kriisa and Bennedict Mathurin.
The Wildcats now have 11 scholarship players on their tentative 2020-21 roster, four of whom (also counting Cameroonian Christian Koloko) are international. Koloko, Mathurin and Batcho are all also French speakers.
Arizona still could add a wing player and/or a big man to its 2020-21 roster. Minnesota high school wing Kerwin Walton is expected to announce his choice on Saturday.
Here's Arizona's full roster to date:
James Akinjo* Jr. G 6-0 Richmond, Calif.
Jemarl Baker Jr. G 6-4  Menifee, Calif.
Daniel Batcho Fr. 6-10 Paris
Jordan Brown So. F 6-11 Roseville, Calif.
Terrell Brown Sr. G 6-1 Seattle
Christian Koloko So. C 7-0 Douala, Cameroon
Kerr Kriisa Fr. G 6-2 Tartu, Estonia
Ira Lee Sr. F 6-7 Los Angeles
Bennedict Mathurin Fr. F 6-6 Montreal
Dalen Terry Fr. G 6-6 Tempe
Brandon Williams** So. G 6-3 Los Angeles
* Will not be eligible until December 2020, unless he receives a waiver to play earlier.
Contact sports reporter Bruce Pascoe at 573-4146 or bpascoe@tucson.com. On Twitter @brucepascoe