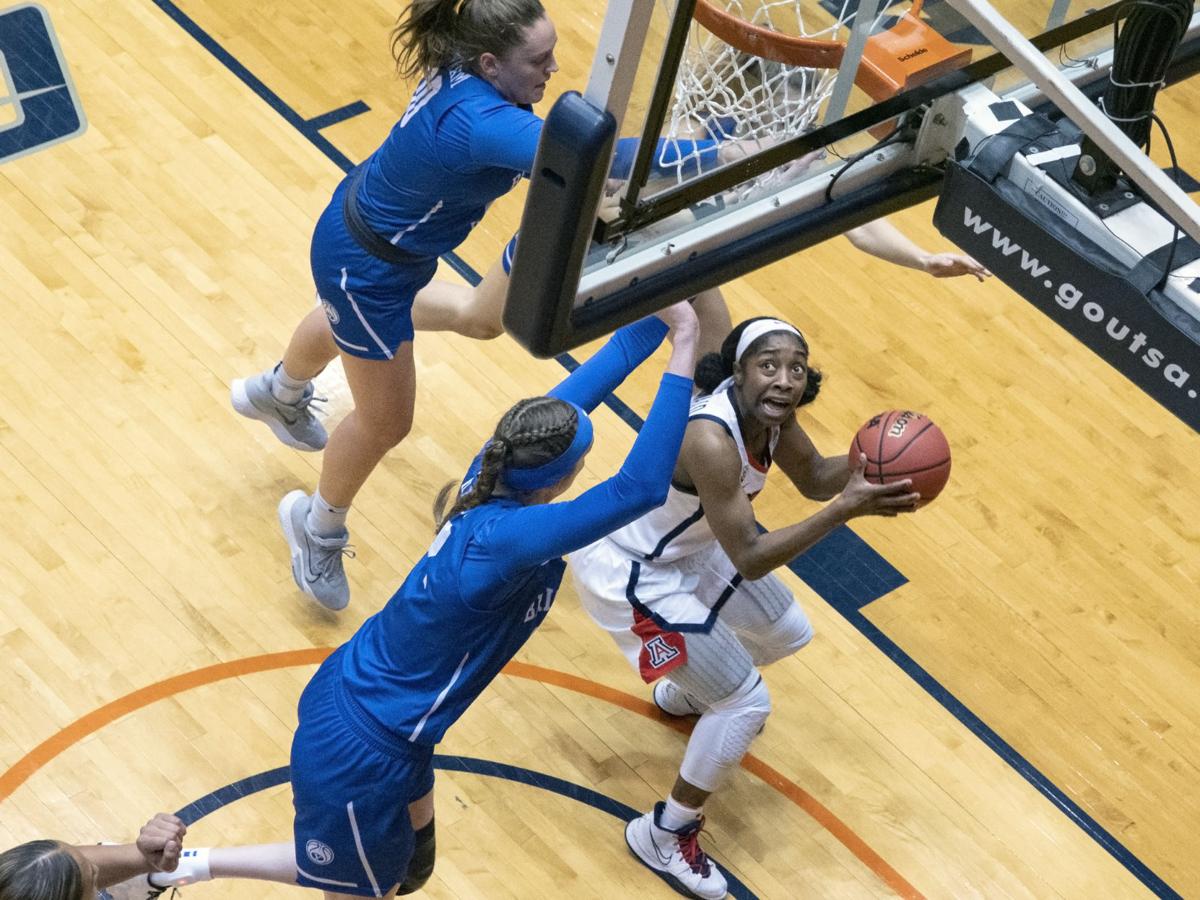 The year McKale Center opened, 1973, Arizona fielded its first-ever sanctioned women's basketball team. It opened the ICCWPE playoffs against BYU, also in its first year of organized women's basketball.
ICCWPE? The Intermountain Conference for College Women of Physical Education.
The game wasn't staged at McKale or even old Bear Down Gym. The Wildcats and Cougars played in Gittings Gymnasium. Neither school recorded the score for posterity. The record books at Arizona and BYU simply list the date, Feb. 24, 1973, and that BYU won.
Nobody lost their job or lost their mind.
Women's basketball isn't the ICCWPE anymore. In 2021, if you get sent home from the NCAA Tournament long before expected, you simply lose it. Tears. Sobs. Lifetime regrets. All of it.
After 35 agonizing minutes in Wednesday's second-round NCAA Tournament game against BYU, Arizona was on the brink of all those dreaded feelings. The Wildcats were shooting 31%. They had only scored 39 points. They trailed 43-39. Could they have played worse? Unlikely.
And then Aari McDonald happened.
"It was do or die," she said. "I'm the catalyst. I got the job done."
It might've been the best five minutes by a UA basketball player, any gender, any game, since Miles Simon at the 1997 Final Four. McDonald twice stole the ball. She scored five points. She saved Arizona from its most heartbreaking loss since forever.
McDonald said she was simply following the orders of UA coach Adia Barnes during a late-game timeout, a moment of monumental stress during which Barnes said "We're not losing."
And so the Wildcats didn't.
No, this wasn't the ICCWPE. After five years of building and climbing to become relevant — after 15 lost seasons — the consequences of losing were too severe to imagine.
When Arizona beat BYU 52-46 it was broadcast on ESPNU. Maybe 300,000 people watched. The teams were coached by former NBA and WNBA players, a Pac-10 player of the year, Adia Barnes, and a WAC player of the year, BYU's Jeff Judkins. Both make hundreds of thousands of dollars to coach their basketball teams.
At stake was a berth in the Sweet 16, which is a passport to relevance and respect, no matter how many times you make it, no matter if your history began 48 years ago in a ICCWPE playoff game nobody remembers.
Over those 48 years, Arizona has won games against nationally-ranked powers Stanford, Oregon, UCLA and USC, but none had as much significance as the UA's victory over BYU on Thursday.
I'm not suggesting it is the No. 1 victory in UA history — the Wildcats got to the 1998 Sweet 16 by defeating No. 19 Virginia at McKale Center — but that game wasn't appreciated as much because it was obscured by Lute Olson's much-worshipped men's basketball team pushing to defend its NCAA championship at the same time, and because only 4,693 showed up at McKale Center.
But now Barnes has become the happy face of the Arizona athletic department. The UA women's basketball team is the No. 1 sports story in Tucson and McDonald, the All-American point guard, is the most charismatic athlete on campus and the most valuable player in the history of UA women's basketball.
Losing to BYU in a Round of 32 game would've punctuated all of those things with painful memories that would've lasted for years.
For 35 stressful minutes, Thursday's game was a strong reminder of Olson's first-ever NCAA Tournament game at Arizona, a slow and stressful 50-41 loss to Alabama. It was almost a reminder that this climb to relevance — to the Sweet 16 — requires an extraordinary performance.
To put Wednesday's victory in perspective, look at the reactions it drew. Steve Kerr tweeted "Bear Down" a few moments after the final buzzer. So did Jason Terry. The woman who coached Arizona to its only other Sweet 16 in history, Joan Bonvicini, tweeted: "I love Aari. She is the truth."
When Arizona played in the 1998 Sweet 16, Bonvicini relied on Barnes, who had a McDonald-like response, scoring 30 points and hauling down 10 rebounds against Virginia. It almost seems like a century ago.
Barnes' teammates on that Sweet 16 team moved on so long ago that starting guard Felicity Willis is now an NCAA basketball referee. The super-sub of the '98 Wildcats, Reshea Bristol, is a coach at Nebraska Christian College. Marte Alexander, who was the second-leading scorer, played 11 years in the EuroLeague and now is co-owner of a convenience store and gift shop, Nuova Tabaccheria del Porto, in Pesaro, Italy.
In whatever language, it has given Barnes, the coach, a different sense of what it means to go to the Sweet 16.
"It feels better as a coach; it's more rewarding," she said. "It felt so rewarding to stand there and celebrate with them."
Since Arizona last appeared in a Sweet 16, exactly 43 Pac-12 teams have known the joy of advancing to the second weekend of the NCAA Tournament. To some, like Stanford, which has played in 16 Sweet 16s in that period, it might've lost some of the sense of accomplishment.
But not Arizona. Beating BYU was a game it absolutely, positively had to win to make the emptiness of the last 16 years disappear.
Photos: Arizona Wildcats hold off BYU Cougars to advance to first Sweet 16 in 23 years
NCAA BYU Arizona Basketball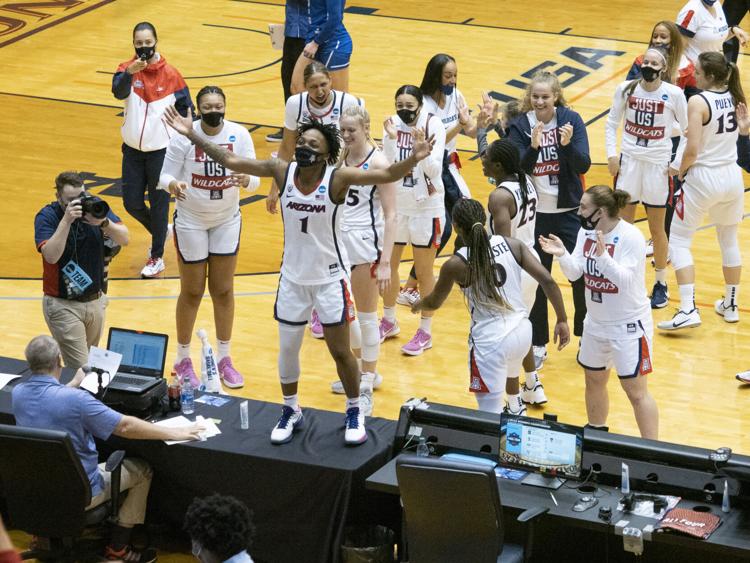 NCAA BYU Arizona Basketball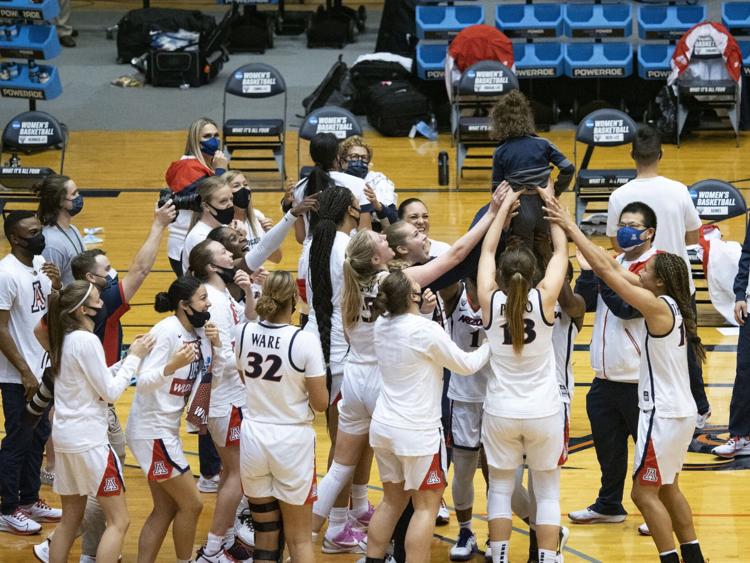 NCAA BYU Arizona Basketball
NCAA BYU Arizona Basketball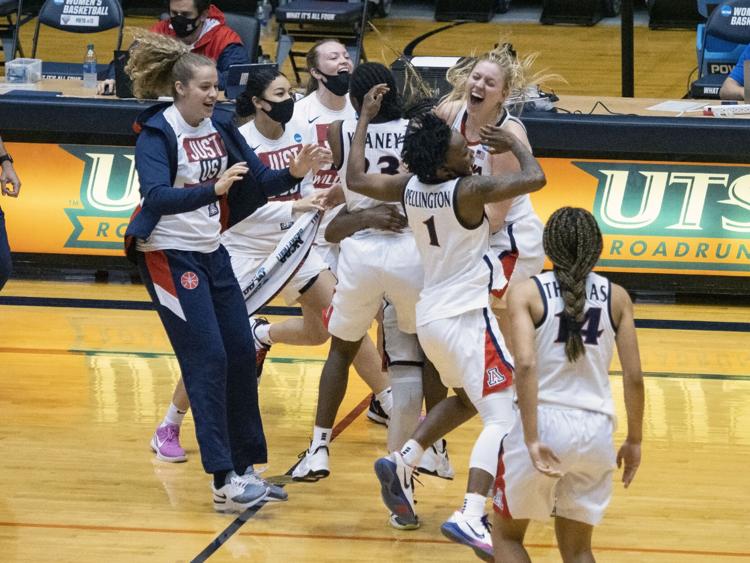 NCAA BYU Arizona Basketball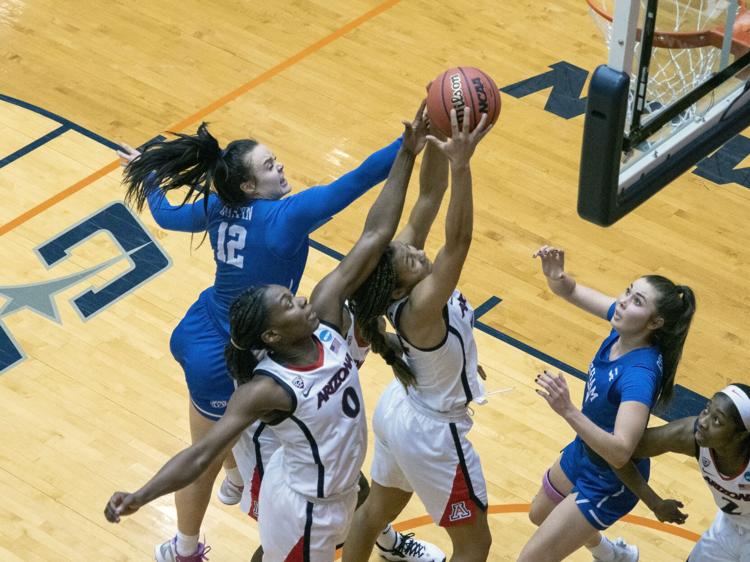 NCAA BYU Arizona Basketball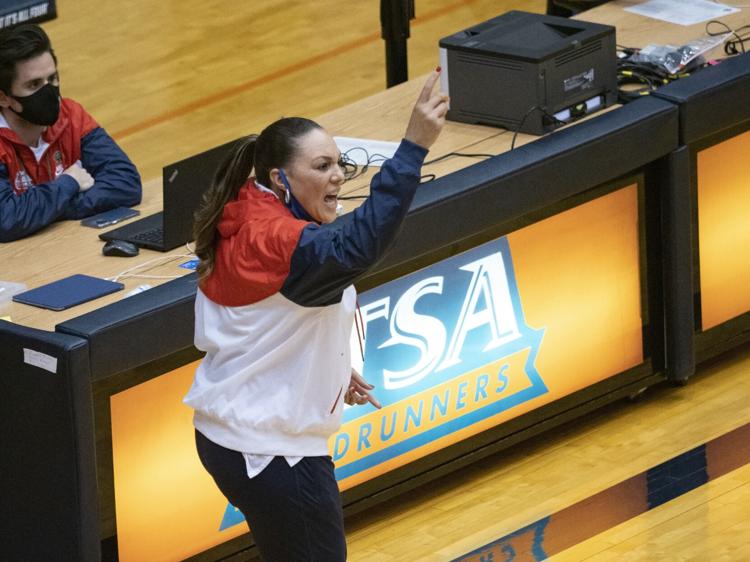 NCAA BYU Arizona Basketball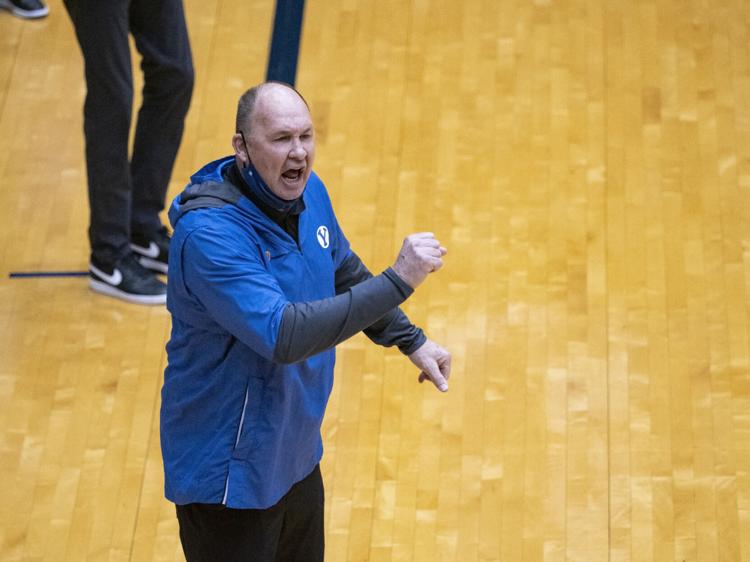 NCAA BYU Arizona Basketball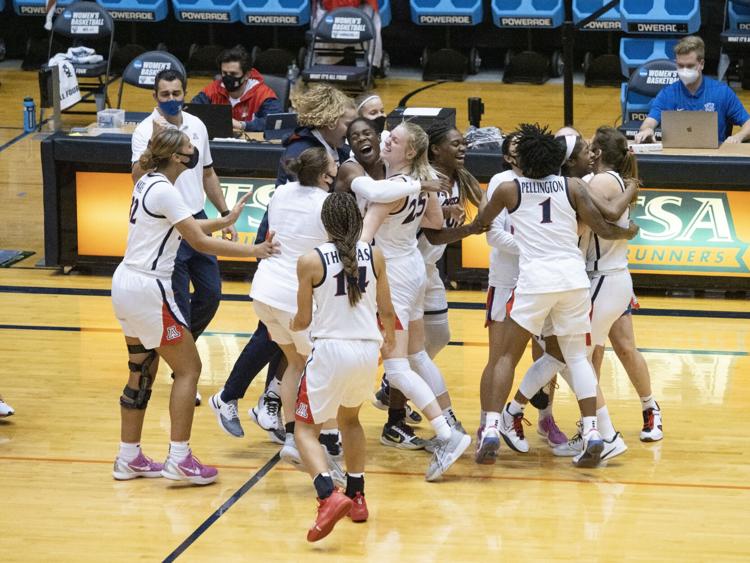 NCAA BYU Arizona Basketball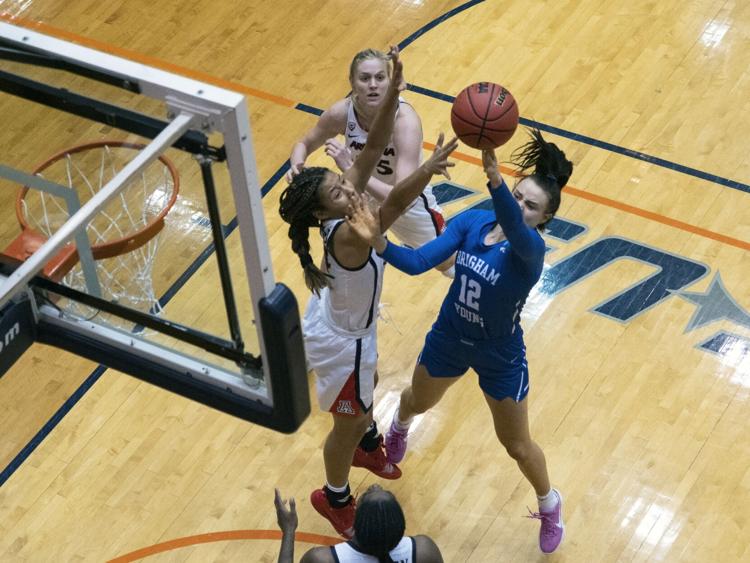 NCAA BYU Arizona Basketball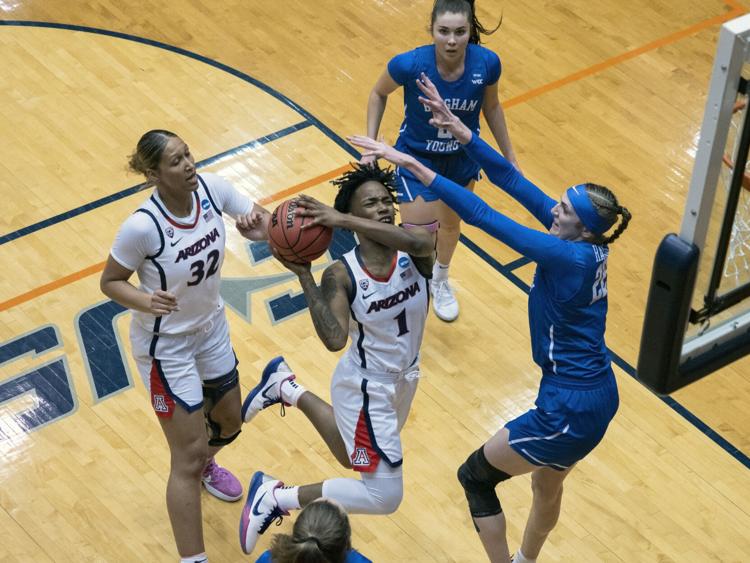 NCAA BYU Arizona Basketball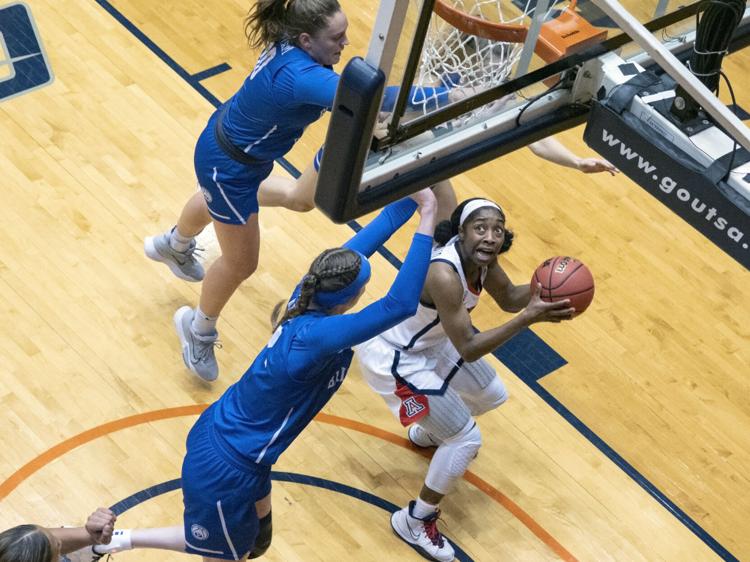 Contact sports columnist Greg Hansen at 520-573-4362 or ghansen@tucson.com. On Twitter: @ghansen711