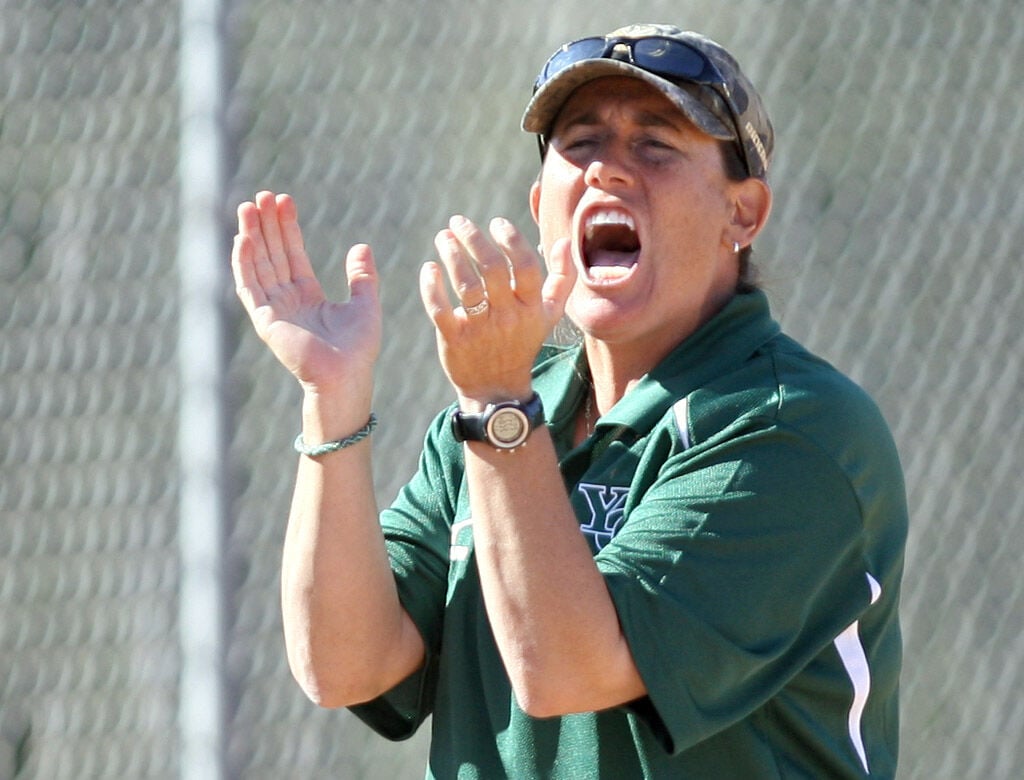 In January 1985, after Tucson's all-city volleyball player Stacy Engel completed her all-city softball season — in the '80s, Arizona girls' prep softball seasons were held in the winter semester — she prepared to be Catalina High School's top shot-putter.
But there was a complication. Catalina's baseball coach Rick Valley, who had been an All-WAC infielder on ASU's College World Series baseball team, asked Engel if she wanted to try out for the baseball team.
As far as could be determined, no female had ever played varsity baseball at the highest classification of Arizona prep baseball.
It wasn't that Catalina was short on baseball players. The Trojans' varsity and junior varsity teams had cut about 40 boys ballplayers from their rosters. Valley set up a Wiffle Ball machine to see if Engel could hit faster-moving, big-breaking pitches.
When Catalina opened its baseball season Feb. 25, 1985, Engel was Catalina's starting catcher against Marana High School. She went 1 for 4 with a single and two RBIs.
"I was nervous, but I can do better," Engel told the Star. "My teammates were supportive."
Not that Engel, now known as Stacy Iveson, didn't have the athletic genes. Hall of Fame catcher Johnny Bench is her third cousin.
But no one could have predicted the vast success Iveson would have over the next 36 seasons as she became one of the leading softball players and coaches in Arizona history.
Iveson, who is No. 34 on our list of Tucson's Top 100 Sports Figures of the last 100 years, had been offered a scholarship to play softball for defending NJCAA national championship coach Mike Candrea at Central Arizona College. But she chose to play at Arizona, surely unaware that she would soon help Candrea coach Arizona to three NCAA championships, become an All-Pac-10 catcher on Candrea's second UA team, 1987, and be part of his staff for 17 seasons.
Iveson coached Salpointe Catholic to the 1993 state softball championship. Then she coached Pima College to the 2004 and 2006 NJCAA national championships and led Yavapai College to the 2009 and 2011 NJCAA softball championships.
"I started the softball programs at Texas Tech and Alabama when I was the athletic director at those schools," former UA associate AD Bob Bockrath told me in 2011. "When I moved to Yavapai I had one person in mind — Stacy — to start our softball program. She's a winner."
Iveson's high school baseball career was short-lived. She broke her right index finger four games into the season and missed more than a month of the season. But by then she had become a pioneer of girls high school sports in Arizona, a signal that the best was yet to come.
That's not to say that her prep career should be forgotten. She was the top player on coach Mary Hines' 1983 state volleyball championship team.
"She's a can-do person," her mother, Sue, said.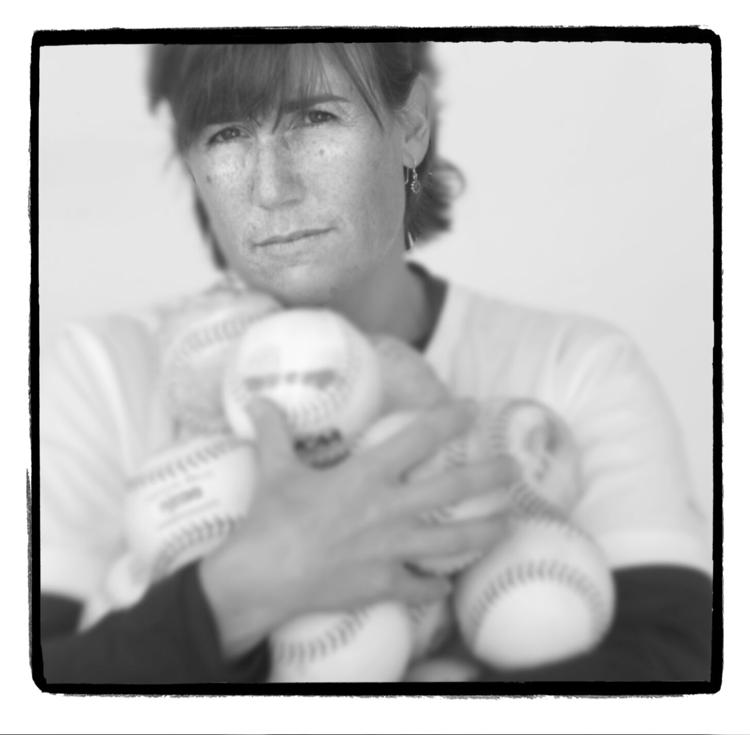 Iveson had a link to the UA long before she became Candrea's starting catcher, assistant coach and director of softball recruiting operations. Her father, Sheldon Engel, a radio executive, produced UA football, basketball and baseball programming for KTKT radio in the 1980s.
When Iveson graduated from the UA in 1989, she was named the school's female Tom Hanson Medal Winner for the 1988-89 school year, symbolic of the athletic department's leading women's athlete in sports, academics and leadership.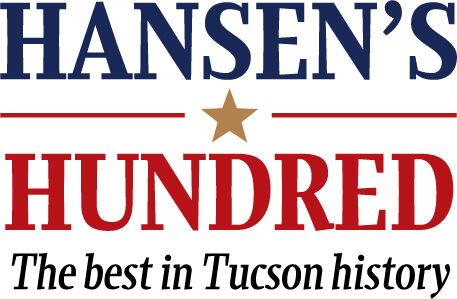 Every time I'm reminded of Stacy Iveson's year as a varsity baseball player at Catalina, I'm asked if the Trojans were simply a bad team, desperate for anyone to step in. That would not only diminish her achievements; it would be wrong. The Catalina baseball team that season included shortstop Frank Kellner, son of former major-league pitcher Alex Kellner, who went on to play a decade of minor-league baseball, including parts of eight seasons for the Triple-A Tucson Toros.
"Stacy's better than those we cut," said Valley in 1985. "She's better defensively and hitting. I think she'll hold her own."
Contact sports columnist Greg Hansen at 520-573-4362 or ghansen@tucson.com. On Twitter:
@ghansen711