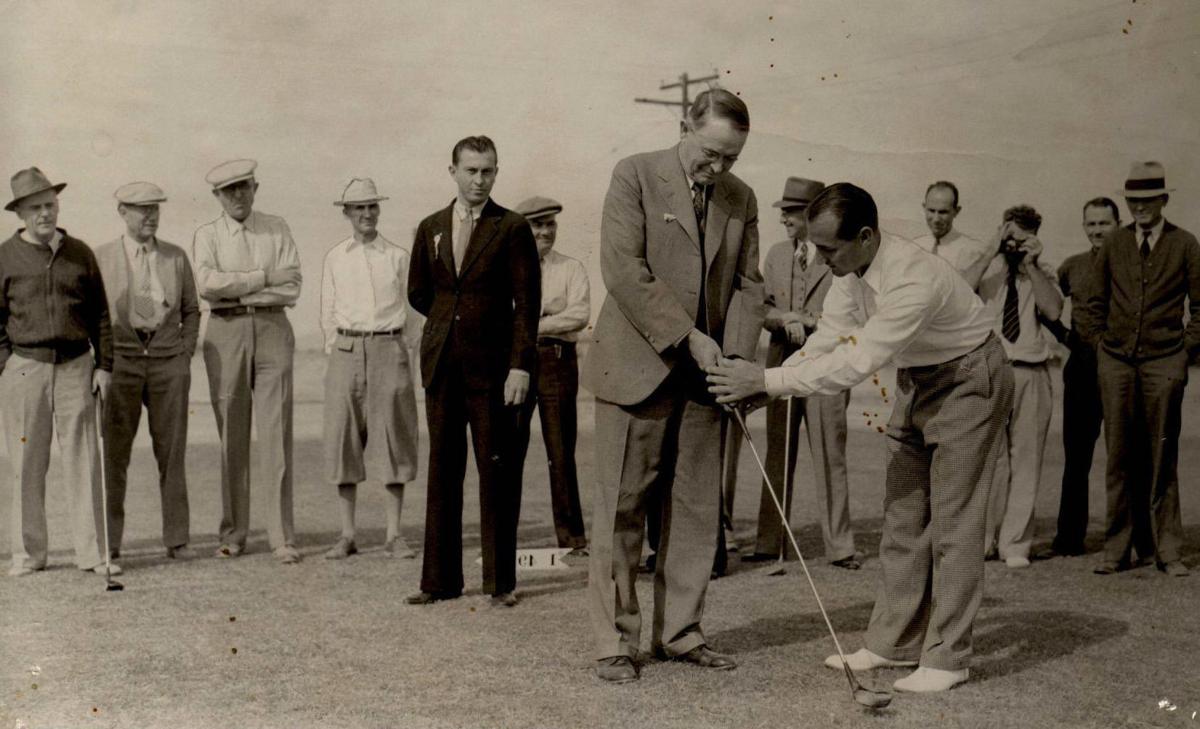 The Randolph Golf Course was an all-dirt, 18-hole course in 1933. The greens had a foundation of cottonseed, topped by oil and sand.
That's when 22-year-old Delbert Marion Urich drove a rickety Model T Ford from San Diego, a journey that took three days, intent on becoming the first full-time golf pro in Tucson.
For the next six decades — taking a two-year leave of absence to serve in World War II — Dell Urich became the face of Tucson golf. A sweet-natured man who taught every conceivable level of golfer, from rank beginner to five-time LPGA Tour champion Cindy Rarick of Sahuaro High School, Urich witnessed such growth that the Randolph Golf Complex ultimately became home to eight PGA Tour and 24 LPGA Tour events.
Urich, No. 49 on our list of Tucson's Top 100 Sports Figures of the last 100 years, was one of the true pioneers in Tucson sports history.
"I remember days when we had to fight off rattlesnakes and Gila monsters scaring people off the course," he said. "I'd have to go out and chase cattle away from the greens because they loved to eat the cottonseed."
In 1936, grass was grown at the Randolph course, part of America's massive WPA project — president Franklin D. Roosevelt's Works Program Administration. Urich began a junior golf program (at no charge). By 1940, the junior golf program had 160 golfers.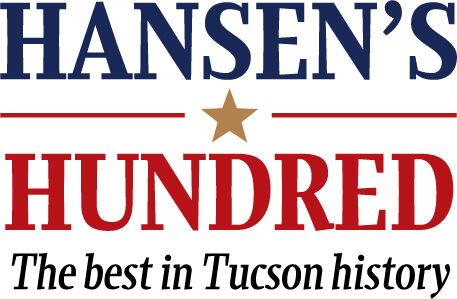 Urich planted scores of trees — many still standing — at what is now called Randolph North. He was involved in every aspect of the growth of Tucson golf, which went from three courses in the 1930s to more than 30 when Urich died of cancer in 1995.
He even named the course in 1940.
"People would phone the pro shop, and Dell, usually the only employee in the pro shop, would answer 'The Municipal Golf Course of Tucson,'" his widow, Dorothy Urich remembered in 1995. "He didn't think that fit. So he started calling it the Randolph Golf Course. He had studied the history of the property. It was donated by a railroad magnate, Espes Randolph, who donated the land to the city, stipulating it be used only for parks and recreation.
"It wasn't long until everyone called it the Randolph Golf Course."
Golf in Tucson grew swiftly after World War II. Urich began making drawings of a new 18 holes, modeling the proposed greens out of clay. By 1958, the city council approved a new course, calling it Randolph South. It opened in December 1959.
In the 1980s and 1990s Golf magazine published figures that Tucson's first 36-hole golf complex, created in part by Dell Urich, was America's second-busiest golf facility, with more than 100,000 rounds per year.
After Urich died, the city council rebuilt Randolph South and changed its name to Dell Urich Golf Course. It is the most-played municipal course in Tucson.
"Dell was a giver," said Larry Pagel, a former Tucson City Amateur champion, who learned the game taking (free) lessons from Urich. "Dell had a PGA plaque on the wall in the pro shop that said what a PGA pro should stand for. He followed it at all times. … He gave so much to the community."
Contact sports columnist Greg Hansen at 520-573-4362 or ghansen@tucson.com. On Twitter: @ghansen711