Every time Richard Cunes stepped onto a football field, he had a smile on his face and a supercharged spirit that resonated with his players.
"He was always happy to get out there and he brought such positive energy with him," said Diego Tyrell, an senior linebacker and wide receiver on Desert View High School's football team.
Tyrell described Cunes as a go-getter, saying the Jaguars' quarterbacks coach had an energy that reached every member of the team.
"He's had a really big impact on all of us," Tyrell said.
Cunes, 44, collapsed on the field during the Jaguars' Sept. 1 practice. He was rushed to Banner-University Medical Center South, where he was put into a medically induced coma.
In the weeks since, Tyrell and the rest of the team have remained hopeful for Cunes' recovery, preparing for a season that they plan to dedicate to their coach.
"He helps every single player when he can, and even when he can't, he still tries his hardest," Tyrell said. "Every single play, every single rep. That's all going to be for him."
Dozens of friends and family members gathered in the parking lot of Desert View on Monday night to send healing thoughts and prayers to Cunes, a lifelong Southern Arizonan who has touched countless lives in his decades as a coach and teacher.
Cunes was transferred to an acute care facility on Sept. 9. Though he has been taken off sedation, Cunes still cannot move or speak. He is breathing on his own, however, and has begun to open his eyes from time to time.
His daughter, Alyssa Gutierrez, said doctors still aren't sure why he collapsed. They have run out of diagnostic testing to determine what caused Cunes to collapse.
"They've been running tests on his heart and his brain, but they can't pinpoint what triggered the incident," she said.
Cunes' family members are hopeful that he makes a full recovery. In the meantime, they've set up a fundraising page to help raise money for his ongoing medical expenses. As of Tuesday, they had raised more than $6,000.
'He's a huge part of the household'
Cunes' family has been unable to visit him at the acute care facility, which Gutierrez said has been one of the hardest parts about the ordeal.
"He's a whole personality, he's a huge part of the household," she said. "To not even get the experience to visit him in the hospital and be by his side, it's really hard. We feel if we were able to be around him we would stimulate him and he'd be able to come around a little more."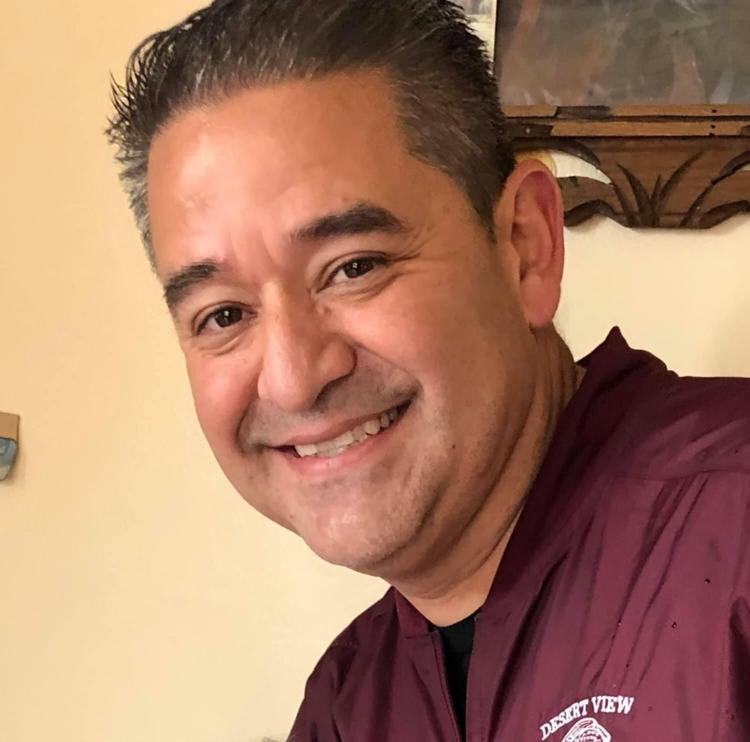 With the help of nurses, Cunes' family has been FaceTiming with him every day, often from right outside the window of his ground-floor room.
Soon, they'll transition from FaceTime to face time. Cunes will likely be discharged by next week. Gutierrez said Tuesday the family is waiting on a hospital bed and medical equipment to be delivered to his home.
Cunes' doctors have told his family that he's otherwise very healthy and there's no sign of underlying illness that could have led to his collapse.
"My dad's always been a fighter. He's a strong man and I have no doubt he'll fully recover," Gutierrez, 27, said. "It's going to be a journey, but I know everyone's going to be in this for the long haul."
'He puts so much effort into others'
The outpouring of support has been a true comfort, Gutierrez said.
"Even before any of this happened, my family would joke that my dad knew everybody," Gutierrez said. "But to actually see it in a situation like this? It's 10 times the amount that we ever saw before."
Gutierrez said that friends of her father dating back to his kindergarten years have reached out to talk about the impact he had on their lives.
"It's crazy and it's been very comforting in such a scary time," Gutierrez said. "He puts so much effort into others, so to see others give it back tenfold it's really amazing."
Cunes was born and raised in Tucson and graduated from Desert View. For the past two years, he's taught at Sierra Middle School. But no matter where he's taught, he's always been a coach, Gutierrez said.
"He coached me in softball, and he coaches my little brothers in football," Gutierrez said. Her younger brother, Richard Cunes III, is currently a junior strong safety and outside linebacker for the Jaguars. "I played travel softball, and I've had girls I didn't even play on a team with reach out and say how much they used to look forward to playing against my dad."
On Sept. 14, Cunes' family held their first candlelit vigil at the Gateway Center. The turnout was much greater than any of them expected. They returned Monday night for a second vigil.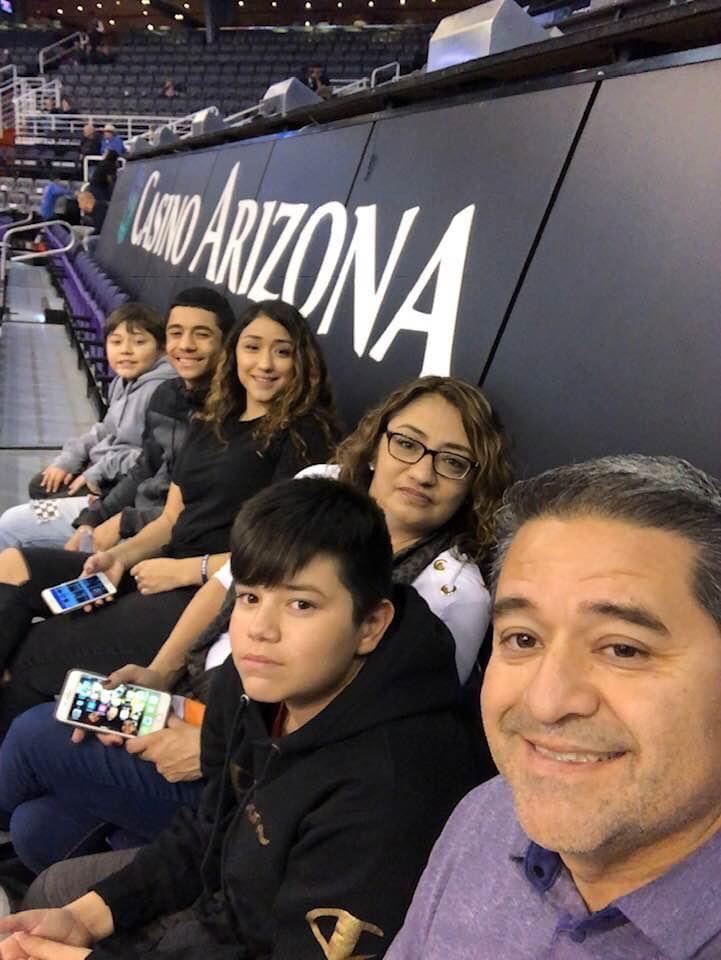 "He comes with his own fan base," she said. "Everybody was praying for my father and we were all in it together. Everybody's made us feel like they're going through that hurt too."
'The season's going to be all for him'
Cunes' situation has been hard on his extended family as well.
Senior middle linebacker and fullback AJ Trujillo said practice has been notably different without the coach present.
"Coach Cunes was always out there with a positive energy," Trujillo said. "It's different out there without him. It kind of feels a little bit empty."
But like Cunes' family, Trujillo is also confident his coach will make it back to them.
"He's always been a strong-minded person," Trujillo said. "I have hope that he'll pull through this."
Trujillo described the scene at practice the day Cunes collapsed as "horrific," saying he was about to leave when he heard a commotion.
"We've built a pretty strong relationship over the years. Coach Cunes is just a different person. He's well-rounded," Trujillo said. "Us players are going to go all out and give 110%. The season's going to be all for him."
The Jaguars are scheduled to start their season Oct. 19. Trujillo said the Jaguars are planning to do everything they can to make their coach proud.
Robert Bonillas, Desert View's football coach and athletic director, called Cunes "a hard worker" with a great sense of humor.
There's another thing, too.
"He's a fighter," Bonillas said.
It's words like these that bring Gutierrez and her family comfort as they focus on the future, including Cunes' 45th birthday, which they plan to celebrate with him in January.
"My dad always followed what he wanted to do, and that's give back to the youth in the community," Gutierrez said. "I hope this calls anyone else that has that same mission to live their lives like my dad did."