There's been a good amount of food news this spring — a market opened in the historic Sam Hughes neighborhood, there's a new place inside the lush Tucson Botanical Gardens, and Tucson welcomed the revitalization of a decades-old bar on the east side.
Plus four Tucson favorites — Tuk Tuk Thai, Noodleholics, Presta Coffee Roasters, and Guadalajara Grill — announced that they're opening new locations and Barrio Brewing opened at the Tucson International Airport.
Oh, and #ThisIsTucson's well-loved food writer Andi Berlin left for an opportunity up in Phoenix 😢😭
But enough sadness. Here are 7 new spots open and ready to enjoy:
Chicago Bar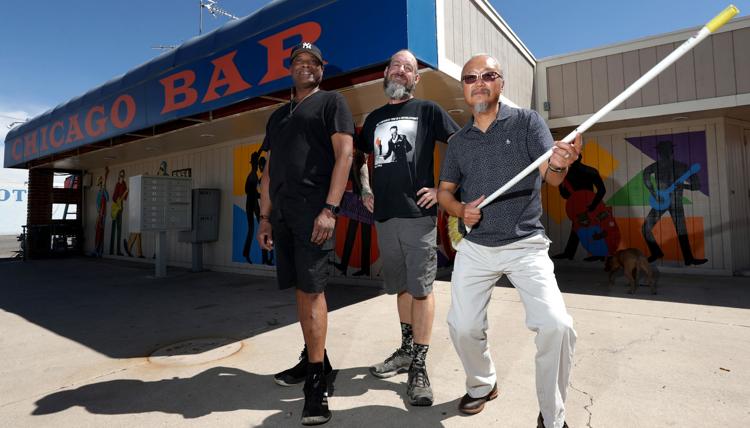 Chicago Bar has been a Tucson favorite since the 1970s so you can only imagine Tucsonans' sadness when the bar announced it would be closing permanently following its initial closure during the COVID-19 pandemic.
But in March, new owner Yongsoo Seo — who also owns La Placita Café — purchased the bar and reopened the spot known for its blues concerts and fans. 
The revitalized Chicago Bar won't have a restaurant, but Seo plans to book food trucks to go alongside the live music. Read more.
Hours: Noon to 10 p.m. Sunday-Wednesday, noon to 2 a.m. Thursday- Saturday
Edna's Eatery
2150 N. Alvernon Way, 326-9686 ext. 37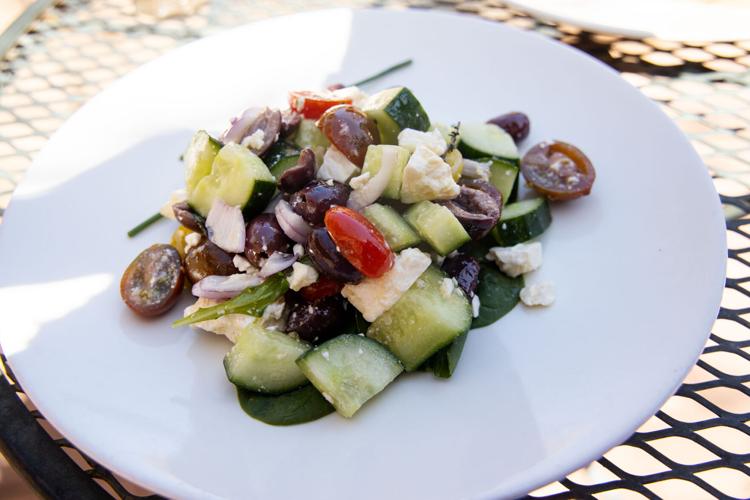 Tucked inside the Tucson Botanical Gardens is a partnership with the Westward Look resort — Edna's Eatery, which is named after gardener and housekeeper Edna Johnson, who watched over the gardens until she died in 1973.
The menu at Edna's Eatery features breakfast and lunch, including light fare from turkey paninis and chicken tostadas to heirloom tomato pizza and salads, plus fizzy teas. 
Hours: Breakfast is 8:30 to 11 a.m., lunch is 11:30 a.m. to 3 p.m. daily. Admission to the gardens is required
El Mezquite Grill and Taqueria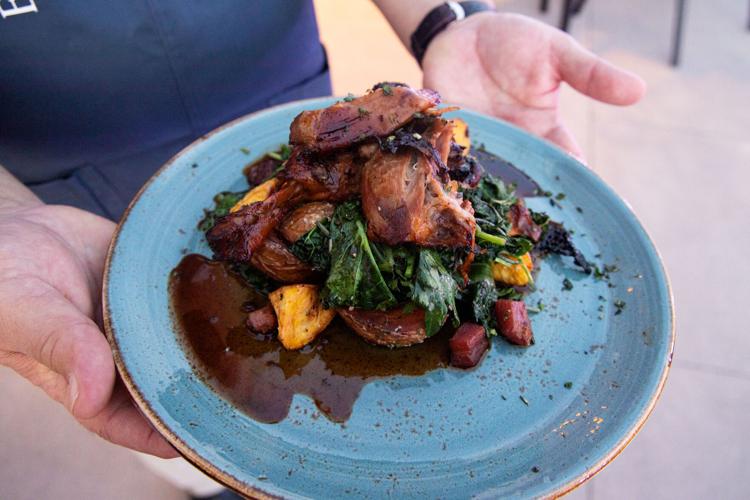 Tucson's well-known chef Virginia "Ginny" Wooters, who most recently headed the kitchen at Hilton Tucson East's Alloro D.O.C. Italian Trattoria has now taken over downtown's newest restaurant El Mezquite Grill and Taqueria at the new DoubleTree Hotel by the Tucson Convention Center.
The menu includes gourmet Mexican favorites, in addition to continental Spanish and French dishes. When Andi visited, she said she liked the Sonoran toritos, which is typically a yellow caribe chile wrapped in bacon and stuffed with pieces of shrimp and cheese. At El Mezquite, it includes herbed goat cheese and crab. Read more.
Hours: 6 a.m. to 10 p.m. daily
Flora's Market Run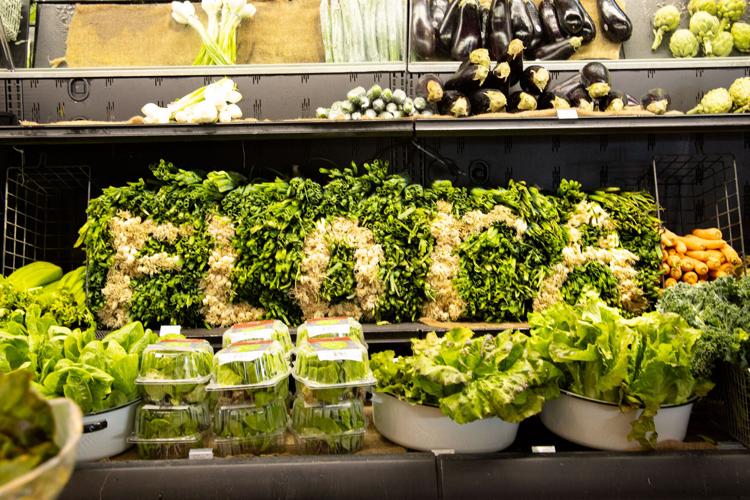 Flora's Market Run took over the space once occupied by the historic Rincon Market, which closed permanently last year. Flora's Market Run, run by the folks who own the popular breakfast spot Prep & Pastry, is currently home to a market but will eventually also house a restaurant. 
The market carries its own housemade charcuterie, tuna poke and fresh pasta. Read more.
Hours: 8 a.m. to 8 p.m. daily
Santorini Greek Cafe
Tucson's newest Greek restaurant, Santorini Greek Cafe, opened up along Speedway — in a spot that was once home to a variety of casual eateries known for their fish and chips.
But instead of fish and chips, this Greek cafe serves up traditional Greek dishes  in addition to skewers and gyros with marinated pork (which Andi said was her favorite thing at the restaurant).
Hours: 11 a.m. to 9 p.m. daily
Salted Pig American Barbecue
11835 N. Oracle Road, 467-2227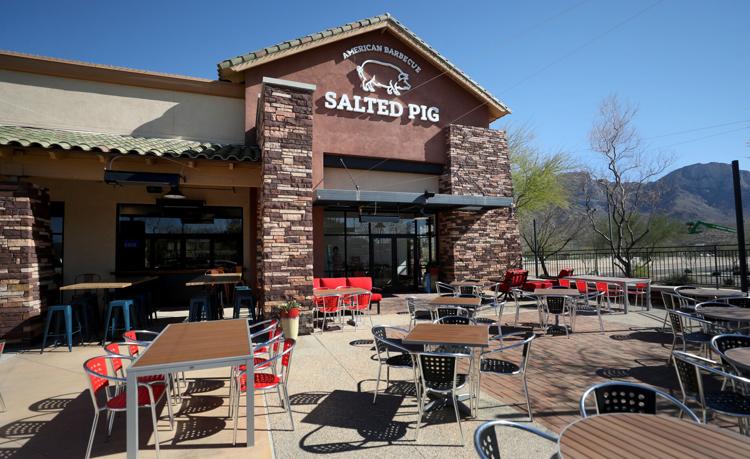 Salted Pig American Barbecue opened in Oro Valley in February with barbecue influenced by Texas and the Carolinas, including its Texas brisket and East Carolina-style pulled pork.
The restaurant was originally supposed to be a full-service spot, but when the pandemic hit, owners got creative and turned it into a fast-casual eatery instead. Read more.
Hours: 3 to 9 p.m. Tuesday-Saturday, 11 to 3 p.m. Sunday
Snakes & Lattes
988 E. University Blvd., 382-5855
With locations in Toronto, Chicago and Tempe, Snakes & Lattes has finally made its way down to Tucson.
In addition to its food, which includes plates like huarache, short ribs, burgers and pozole, Snakes & Lattes is known for its extensive selection of board games (over 400!) to play while you dine. There's also a full menu of drinks.
Hours: 4 to 10 p.m. Wednesday-Sunday
On the horizon
With reporting by Cathalena E. Burch, Gabriela Rico and Andi Berlin