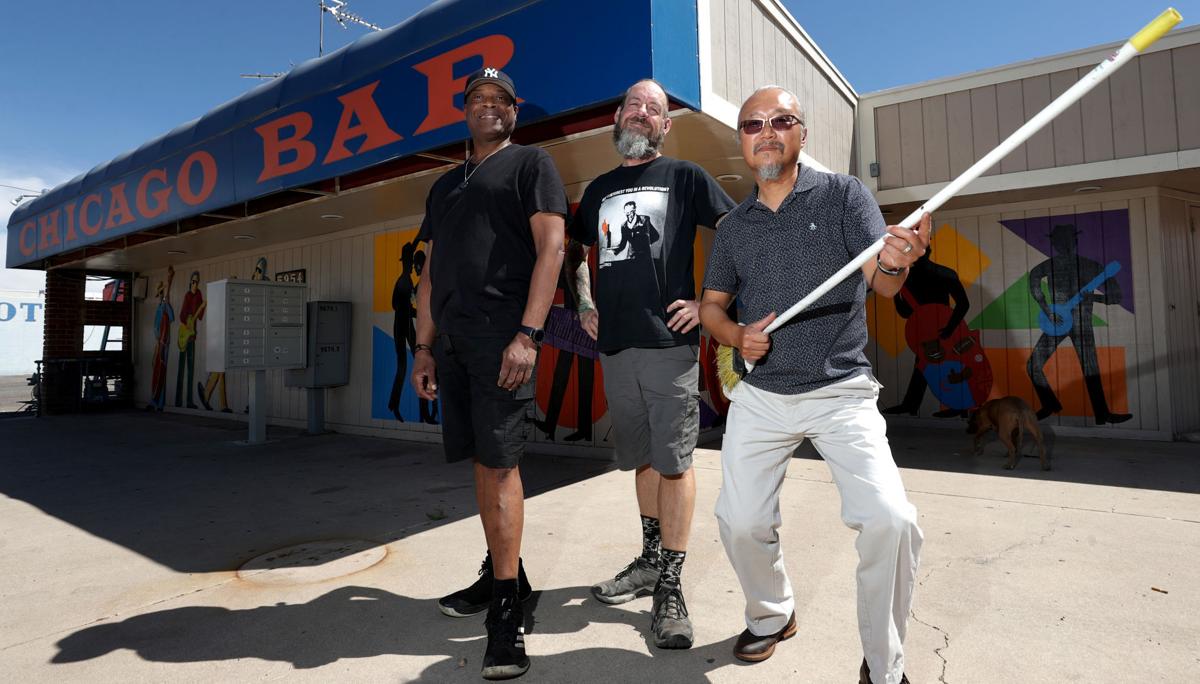 Ten months after Chicago Bar closed for good last June, a new owner is ready to flip on the "Open" sign and welcome music lovers back.
The bar at 5954 E. Speedway is set to reopen Thursday, April 15, under new owner Yongsoo Seo.
"I saw the opportunity," said Seo, who owns La Placita Café, the Mexican restaurant that has been a fixture since 1988 in the foothills-area Plaza Palomino center. "The previous owner decided to sell in February and I got my wife's blessing."
Seo closed the deal on March 26 and set about giving the Chicago Bar a deep cleaning.
"People call this a dive bar, but we have to clean it up," he joked.
Unlike the original, which had been a destination for live blues music in Tucson since it opened in 1978, Seo's Chicago Bar will not have a restaurant. Seo said the cost of bringing the building up to code and buying new kitchen equipment was too great.
Instead, he plans to have food trucks themed to the live nightly music. When a Latin band plays, for example, he hopes to have a Mexican food truck.
But the live music element of the original Chicago Bar will remain, with music ranging from blues bands to jazz ensembles and reggae, including the popular Tucson band Neon Prophet that will perform on opening night.
Seo, who had been a regular to the Chicago Bar in the early 1990s, called Neon Prophet the closest thing Chicago Bar had to a house band.
"They are the godfather of Chicago Bar," he said.
General manager Ben West said the bar will open with limited capacity in keeping with the county's COVID-19 protocols. But once restrictions relax, he said he plans to hire more staffers, which could include former Chicago Bar employees.
For now, the only former employee coming back is the popular bartender Kerwyn Lewis, West said.
Running a bar is the latest out-of-the-box career move for Seo, a South Korean native who moved to Tucson in 1986 to work at Hughes Aircraft's missile plant. Nine years later, Seo quit Hughes to go into partnership with Peter Wilke at Time Market on East University Boulevard.
In 2004, Seo sold his interest in the market and bought the cafe.
He and West had dreamed aloud back then of opening a jazz bar, "but everybody told me not to do it in Tucson because I wouldn't have an audience for it," Seo said.
"I think Tucson is more of a jazz night or two type of town, not a place that can survive off of doing jazz seven nights a week," West said, which is why the Chicago Bar redux will feature a mix of musical styles including acoustic, bluegrass, rock and reggae. "They've been saying for years that Tucson is the next Austin. So we're going to mix up the music as much as possible."
Beginning Thursday, Chicago Bar will be open from noon to 10 p.m. Sundays through Wednesdays and from noon to 2 a.m. Thursdays through Saturdays, featuring live music nightly.