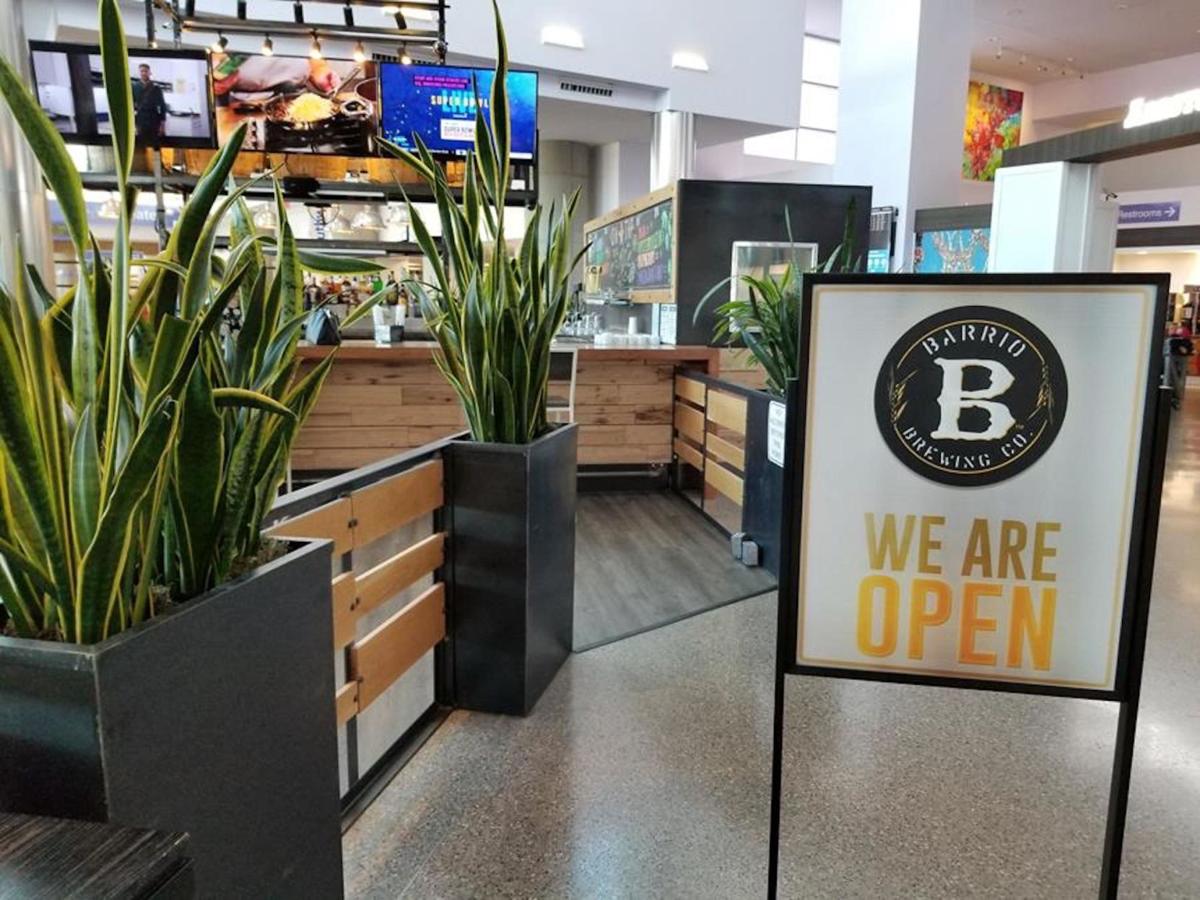 In early February, Barrio Brewing, Southern Arizona's oldest craft brewery, took over the space that was home for nearly three years to Noble Hops gastropub.
The brewery, which also serves food, is not operated by Barrio's owners, but it serves all of Barrio's fan-favorite beers, including Barrio Blonde, Citrazona IPA, Nolan's Porter dark beer, Rojo Scottish Amber Ale and Hipsterville hazy IPA.
The food menu includes an array of salads and sandwiches, including a Rueben and Southwest chicken panini. Visitors also can get a Sonoran hot dog — a perfect introduction for out-of-town visitors to Tucson's signature Mexican food culture that earned Tucson UNESCO's first City of Gastronomy designation in 2015.
Barrio's airport location is operated by Delaware North, which has run the airport's food and beverage services since 2019. But Craig Reck, the airport's public information administrator, said Barrio's owners have been very involved in the project, from curating the food and drink menus to bringing its employees on to help Delaware North launch the concept. Reck said the restaurant is helmed by a former Barrio employee.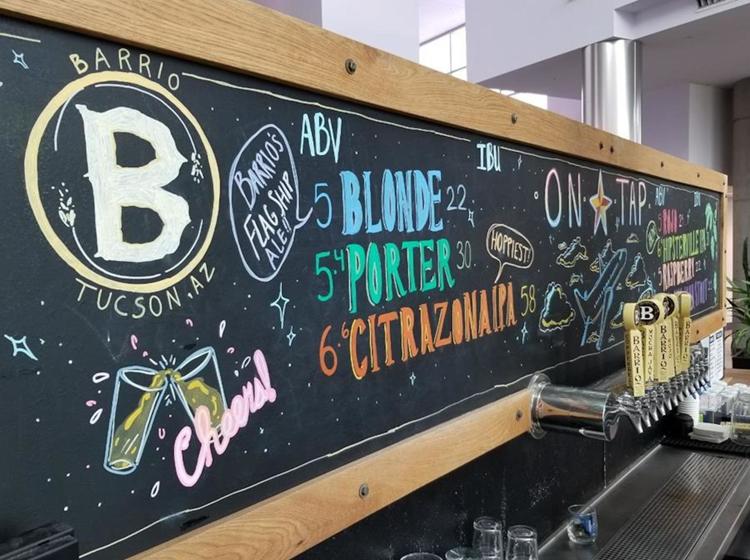 The brewery is located in the pre-security area, which means you can visit even if you are not flying or picking up passengers. And the airport is offering a bit of an incentive for folks to do just that: If you spend $8 at Barrio in the airport, you can get up to two hours of free parking, Reck said.
Barrio Brewing at the airport, 7250 S. Tucson Blvd., is open from 10 a.m. to 3 p.m. Sundays through Fridays; it is closed on Saturdays, but that could change once the airport traffic increases.
The airport is slowly starting to see pre-COVID-19 pandemic numbers, Reck said. Although he had no specific count, Reck said traffic on Sunday, April 11, reached 2019 levels.
In addition to Barrio, Tucson International Airport is home to Thunder Canyon Brewstillery, located near the B Gates.