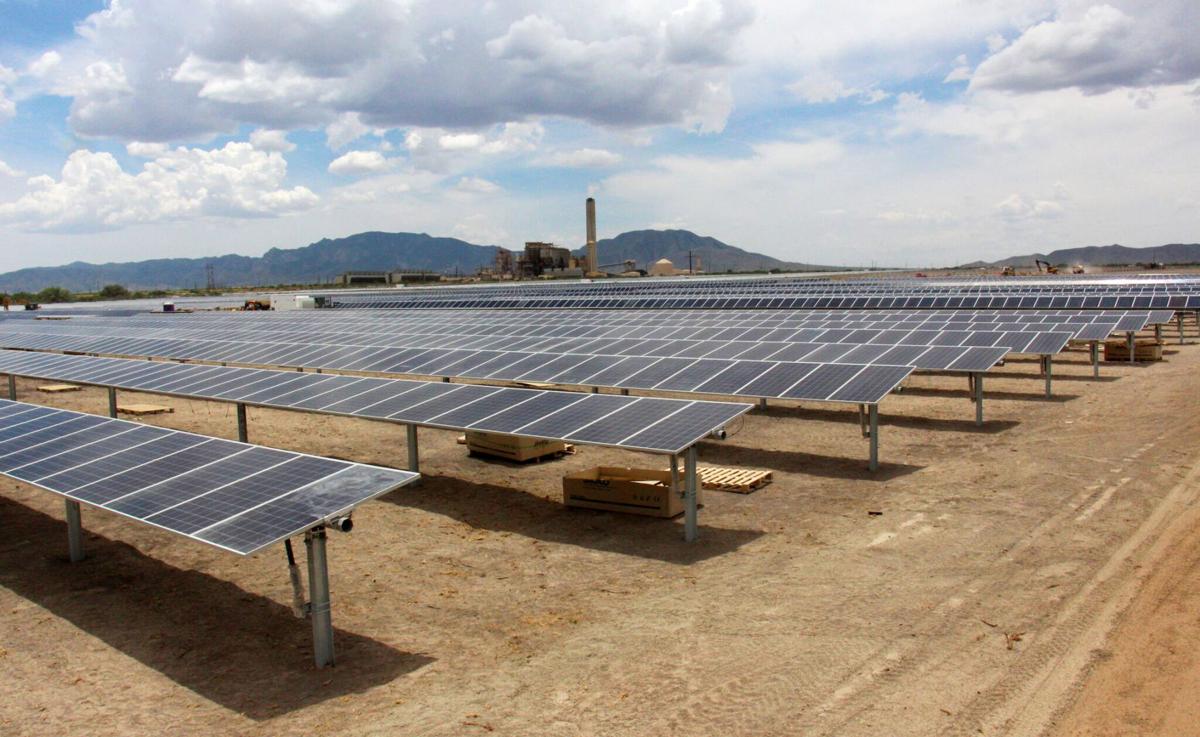 Arizona's rural electric cooperatives on Friday dedicated a new, 20-megawatt solar farm near the Apache Generating Station in Cochise County.
Rep. Martha McSally, R-Tucson, was the keynote speaker at the dedication ceremony for Benson-based Arizona G&T Cooperatives' new Apache Solar Project, built near Highway 191 just north of the coal-fired power plant.
Interest among member co-ops was higher than expected, and the project grew from a proposed maximum size of 14MW to 20 MW by February, before site clearing work began in March.
"Obviously, the more folks that are subscribing, the lower the cost, and that is the essence of cooperatives," AzGT CEO Patrick Ledger said at Friday's dedication ceremony.
"This is a great example of communities coming together, coming up with great solutions that are going to make sense on a variety of different fronts to provide affordable, available solutions from the bottom up, not from the top down," McSally said.
Arizona G&T Cooperatives built the photovoltaic plant to supply member co-ops, including Trico Electric, which serves parts of rural Pima, Pinal and Santa Cruz counties.
Other participating co-ops are Sulphur Springs Valley Electric, Graham County, Duncan Valley and Mohave, as well as Anza in California and Pinal County's Electric District 2.
The electric co-ops are adding solar and other renewables to meet a state mandate that state-regulated power companies get 15 percent of the total power sold from renewable resources by 2025.
Contact senior reporter David Wichner at dwichner@tucson.com or 573-4181. On Twitter: @dwichner