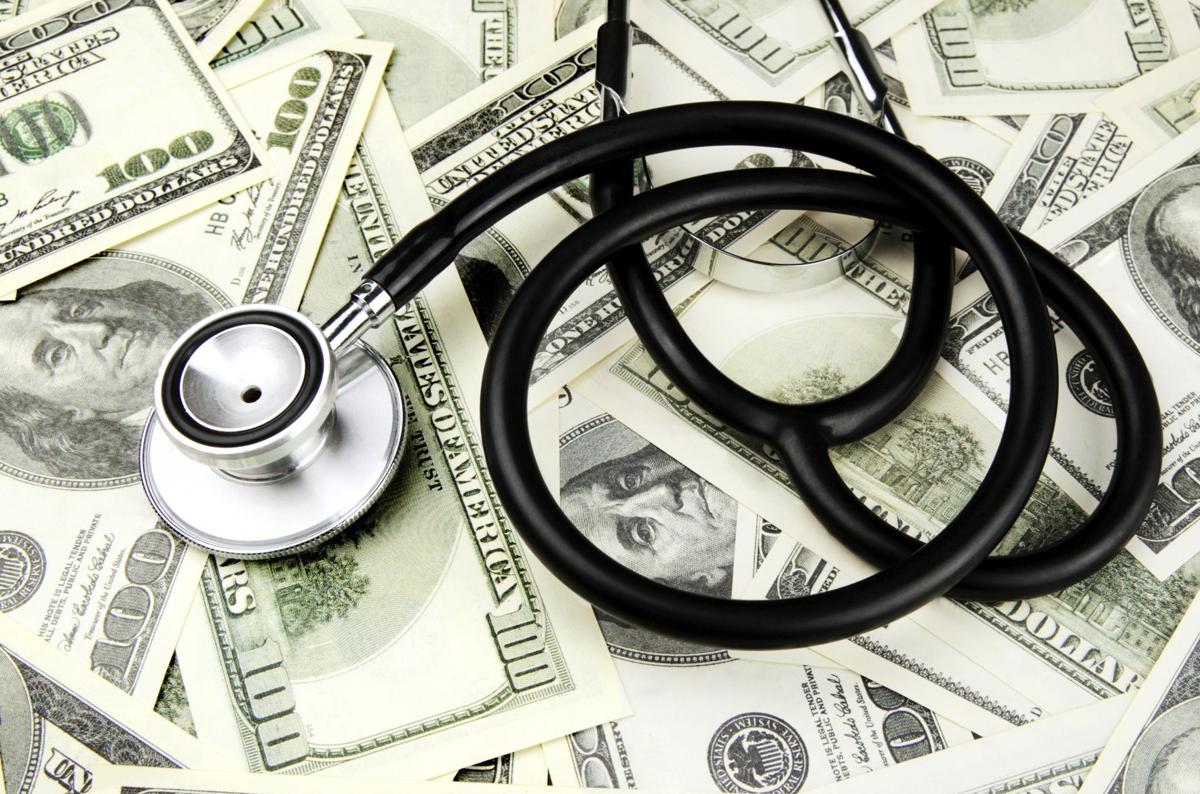 Arizona employees can start accruing hours for paid sick leave starting Saturday, July 1.
Under Proposition 206, otherwise known as the Fair Wages and Healthy Families Act, full-time, part-time, and seasonal employees will be granted paid sick leave mandated by law, earning a minimum of one hour of leave for every 30 hours worked.
Employers with fewer than 15 employees must provide at least 24 hours of paid sick leave each year. Businesses with 15 or more employees must provide a minimum of 40 hours yearly.
While most employers already offer some sort of paid leave covering the circumstances addressed in the new law, there is still some apprehension for small-business owners, said Barney Holtzman, labor and employment law attorney at Fennemore Craig PC
"Any time there's a new program placed upon businesses — especially coming out of the tough years we've had with the economy — there's always concern over how it's going to affect the bottom line," Holtzman said. "I have never met an employer that doesn't want their employees to be happy. Paid time off is certainly something they all understand is helpful once they understand what it means and the financial implications."
Pima County Supervisor Richard Elías said paid sick leave will boost morale for employees and help them make ends meet when faced with difficult circumstances.
"I think it's a good thing for our communities," he said. "It's critical, especially for employees with families to get paid sick time. They suffer and their families suffer a loss of income while they deal with that illness."
Some critics, however, argue the law could actually hurt job seekers. "The hardest hit will be the people looking for work, and most cases that will be younger people with little or no job experience," said Farrell Quinlan, Arizona state director of the National Federation of Independent Business. "You're taking a gamble when you hire somebody that they're going to be worth what you're paying for them and that they'll be productive enough so that they're worth having on."
Michael Osborne, who oversees about 300 employees at multiple local restaurant franchises, says the law, which also called for a minimum-wage hike that went into effect in January, hinders his ability to reward his loyal and high-achieving employees.
"I wouldn't be where I am today without my employees," he said, "I want to do everything possible to take care of them; it just gets difficult when there is too much intervention in my ability to be an employer."
HOW IT WORKS
Existing paid time off plans will not be void as long as they comply with the minimum requirements of the new law. Paid sick leave can also be loaned out before time is accrued, but that is at the discretion of employer.
Paid sick leave can be used for a broad scope of reasons, including medical care related to mental or physical illnesses, injuries and health conditions.
Sick leave may be granted to take care of sick family members, who by definition under the law do not need to be blood-related, Holtzman said.
Employees may also use sick time in cases of domestic violence, sexual assault, abuse or stalking. Related court appearances are also covered. If legal action is required, the employee can provide police documentation stating the paid time off is necessary, but there's no need to divulge personal details about the incident.
Requests can be made in writing, verbally or electronically. Employees aren't required to provide notice, but it is recommended that they notify their employer "in good faith."
Unused sick leave can be cashed out or rolled over, but it is at the employer's discretion. They are only legally required to allow employees to use a minimum of 40 hours per year.
However, employees who are let go cannot cash out on unused paid sick leave.
One troubling aspect, from the employer's standpoint, is a retaliation provision written into the law, Holtzman said.
"If anyone takes any protected leave within 90 days of being terminated, you can presume that this step was taken in retaliation for taking the leave," said Holtzman.
This is due to Title VII of the Civil Rights Act of 1964 for Equal Employment Opportunity. If an employee feels their termination was rooted in discrimination, they can seek legal action.
"If you retaliate against the employee, there is a penalty of $150 minimum, from the day of the violation until judgment if final," Holtzman said. "It could also mean however many days until you reinstate them or until judgment."
Adverse employment actions may also be construed as retaliation, meaning demotions, terminations or schedule changes could be grounds for retaliation. If employers are retaliating against employees, workers must be compensated financially.
However, Holtzman said the burden should not be difficult for employers to overcome.
"Most employers don't just let go of someone without good reason," he said.
Federal and state employees are exempt from Prop. 206. While some small businesses were exempt from the minimum-wage-increase requirements in the Fair Wages and Healthy Families Act, they will be required to provide paid sick leave.
The law also calls for businesses to maintain paid sick-leave records and statistics for four years. Pay stubs must indicate paid sick leave available, already taken and the value of what has been used if applicable, according to Holtzman.
If employers fail to comply with the record-keeping and posting requirements of Proposition 206, they may be subject to fines of at least $250 for the first violation and $1,000 minimum for further violations.
"A typical businessperson will tell you this is yet another regulatory compliance they just don't need; the rules regarding compliance with the paid-sick-leave aspects of Prop. 206 are onerous, they're confusing, they'll require a lot of diligence on the part of businesses" said Michael Varney, president and CEO of Tucson Metro Chamber.
Both Quinlan and Varney say the increase in cost of hiring and maintaining employees may lead businesses to find automation a more attractive option.
Nonetheless, Elías backs the paid-sick-leave requirement.
Elías' father owned a small print shop when Elias was growing up. He said his father understood the importance of providing a sense of dignity to his employees and thought providing paid sick leave to them was the right way to operate a business.
"People have resisted giving low-wage workers benefits for years, and it's about time that we change all that," he said.
Clarisse Markarian is a University of Arizona journalism student who is an apprentice at the Star. Contact her at starapprentice@tucson.com