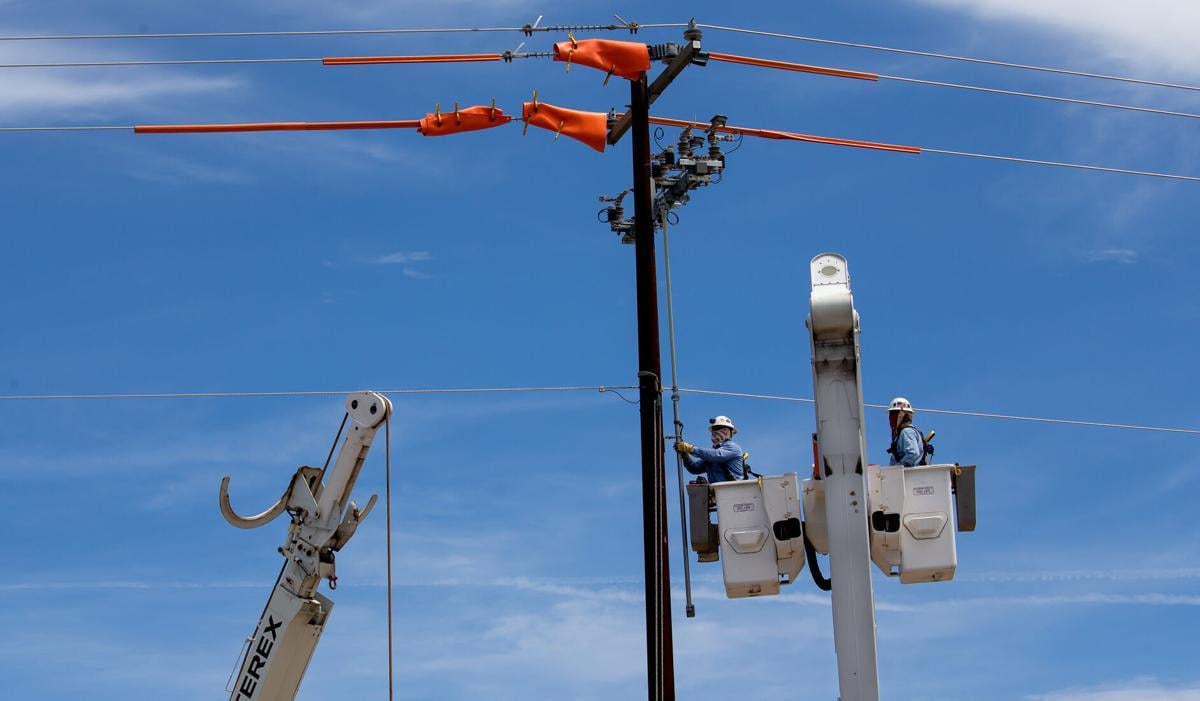 Customers of Tucson Electric Power and other state-regulated utilities will not have to worry about their power or gas being shut off when temperatures are dangerously hot or cold, under rules approved Tuesday.
New service termination rules adopted by the Arizona Corporation Commission require electric utilities to follow a choice of two allowed shutoff guidelines — when temperatures are forecast to top 95 degrees or drop below 32 degrees or when the commission issues an order finding weather conditions are dangerous; or alternatively, during a period from June 1 through Oct. 15 annually.
TEP and its sister rural electric utility, UniSource Energy Services, will adopt the June-October shutoff moratorium, and continue to suspend shutoffs in temperatures of 32 degrees and below, spokesman Joe Barrios said.
Arizona Public Service Co. will also follow the calendar-period guideline and continue to halt winter shutoffs in temperatures of 32 degrees and below, spokeswoman Jenna Rowell said.
The rules will not apply to the state's member-owned electrical cooperatives, which have typically used National Weather Service advisories as a guideline for when to suspend shutoffs.
Shutoff rules for the co-ops will be governed by their current terms of service and will be reviewed by the ACC as part of future, individual rate cases.
Meanwhile, state-regulated natural-gas utilities such as Southwest Gas and UniSource's gas division also must follow one of two approved shutoff guidelines: when the National Weather Service has issued a winter weather advisory for a customer's area; or alternatively, when temperatures are forecast to be 32 degrees or lower, or when the commission declares that weather conditions are hazardous.
Both Southwest Gas and UES Gas already follow the 32-degree temperature threshold and commission health orders to suspend shutoffs and plan to continue those policies.
The new rules are expected to become effective around March, after a required review by the Arizona Attorney General and filing with the Secretary of State.
Among other things, the new disconnection rules also:
Raise the amount of bill arrearages that trigger the service-termination process to $300 from $100 for electric utilities and to $100 from $75 for gas utilities
Require utilities to put delinquent customers on extended payment plans
Expand customer education on payment options and assistance and increase customer notification requirements before shutoffs
Require utilities to work with local public-health and community agencies to protect "heat-vulnerable" customers such as the elderly