It was close to midnight when the phone rang at the Mesa home of Sherryl LaGrone, a few days before Christmas, 2018. The American consulate in Cusco, Peru, informed LaGrone that her son, 41-year-old Christopher LaGrone, had died of altitude sickness while waiting to visit the 15th century Inca citadel at Machu Picchu.
"The coroner told me Chris probably died two days earlier,'' Sherryl LaGrone remembers. "They found him in his hotel room.''
The devastating news became even more difficult to process when Sherryl LaGrone realized that her son's life's work, a manuscript of three fictional books about his years as a Border Patrol agent in Southern Arizona — the "Delta Tango Trilogy'' — was incomplete.
"It was so heartbreaking; Chris had all but finished the third book,'' says LaGrone, a retired high school business teacher from Arvada, Colorado. "But once we got over the shock, after we held a memorial service, I was determined to do everything I could to finish Chris' project and get the books published.''
Good fortune soon grew from an unthinkable tragedy.
A week after her son's memorial, LaGrone got a call from long-time Denver newspaper editor Denny Dressman, who had been working with Chris on the "Delta Trilogy" for several years.
Dressman offered to finish Book Three in Chris' honor. He would complete the manuscript if LaGrone would work on getting the trilogy published.
"It was Chris' dream to be a published author,'' his mother recalls. "I was overjoyed that Denny volunteered to finish writing the third book. I had complete faith in him; he knew where Chris was going with the story. He said 'I won't do it justice, but I'll do the best I can.' Well, he did it justice and then some.''
Once Dressman completed the Trilogy, LaGrone was dogged in attempt to find a publisher. She knew the odds weren't good. "It was astronomical,'' she says. "But maybe some things are meant to be.''
A New York City firm, Morgan, James Publishing, quickly offered LaGrone a contract for the Trilogy and the e-book version of the first book, "Fleeing the Past." They soon published the final two books: "Felina's Spell'' and "Moments of Truth.''
On Sunday, March 13, LaGrone will be on hand at the Tucson Festival of Books at the Indie Author Pavilion for adult fiction from 12:15 to 2:15 p.m.
Other featured authors include Linda Addison, Miriam Black, Mary Ann Carman, David Davis, Dana Killion, Reyna Ober, Nick Pintozzi, Georgann Prochaska and Carlos Valenzuela.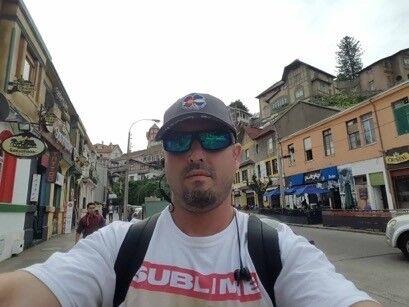 Leaving a legacy
Christopher LaGrone, a former state championship baseball player from Denver whose baseball career was sidetracked by an arm injury, lived in Tucson from 2007 to 2014. A few years after separating from the Border Patrol, he wrote "Fleeing the Past,'' a fictional book based on Border Patrol agent Layne Sheppard.
LaGrone wrote, often in graphic detail, about the life of a federal law enforcement agent, from the unforgiving training program to the dangers of patrolling the desert near Bisbee and Douglas.
Working as a Border Patrol agent in Douglas, the character falls in love with "a beautiful Mexican-born lady who was brought over the border illegally as a young child."
In book two, "Felina's Spell," the character deals with "the politics of the Border Patrol's Douglas Station" as Sheppard works his way up from trainee to agent and gets an indelicate baptism to what his new job entails. He also learns that his girlfriend's brother is deported.
Book three, "Moments Of Truth," follows the character as he realizes "the inevitable loneliness and fear of patrolling the border without a partner, and pressure from management mounts.''
Luanne Pendorf, editor of Ancient Tracks, newsletter of The Arizona Museum of Natural History, wrote that "Fleeing the Past" provides "excruciating, realistic detail of the demands of training for the U.S. Border Patrol which nearly crush Layne Sheppard. But these physical and intellectual challenges are nothing compared to Layne's inner tormentors — self-doubt, self-control, self-deception, alcoholism. An uncomfortable, but absolutely compelling read.''
A quiet, private young man, LaGrone did not share details of his books with his family.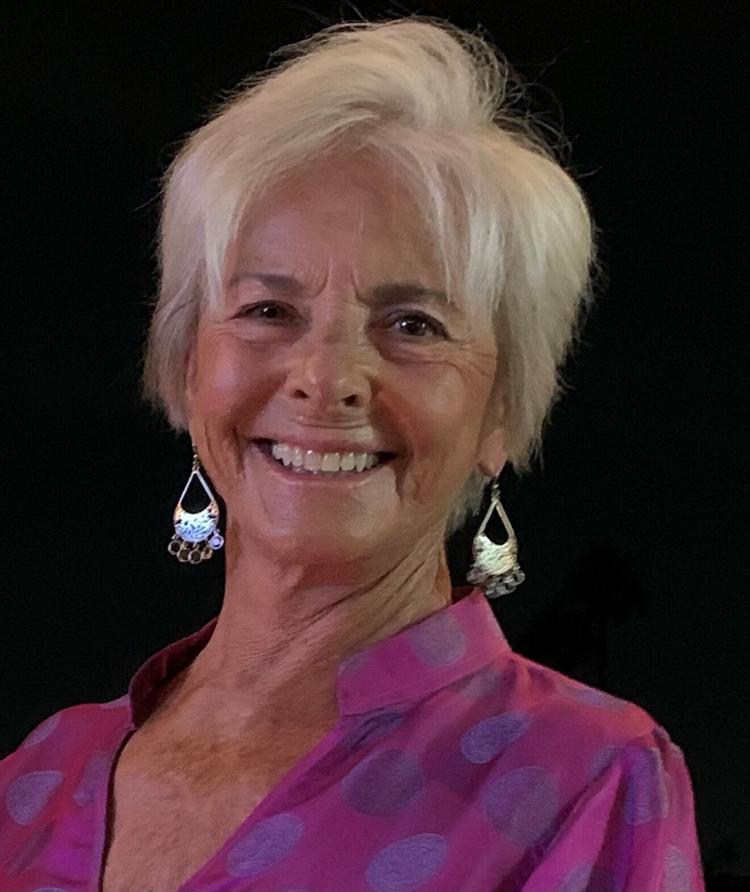 "When I first read the manuscripts I was shocked,'' his mother said. "I thought 'oh my God, how could my son have worked through those experiences?' But what really came through was his passion for writing and what a talented writer he was. Denny told me he had never worked with a more talented author than Chris. He referred to him as 'polished.'"
At the time of LaGrone's death, he had just completed his last Spanish class in Lima, Peru. He flew to Machu Picchu before he planned to return to Colorado and complete the trilogy.
"I miss him every day,'' Sherryl LaGrone says "After reading the trilogy, I found it amazing at what a skilled storyteller he was. I realized it was just the start of what had a chance to be a prolific career as an author. It's tragic. But he left a legacy that will carry on.''
Contact sports columnist Greg Hansen at 520-573-4362 or ghansen@tucson.com. On Twitter: @ghansen711