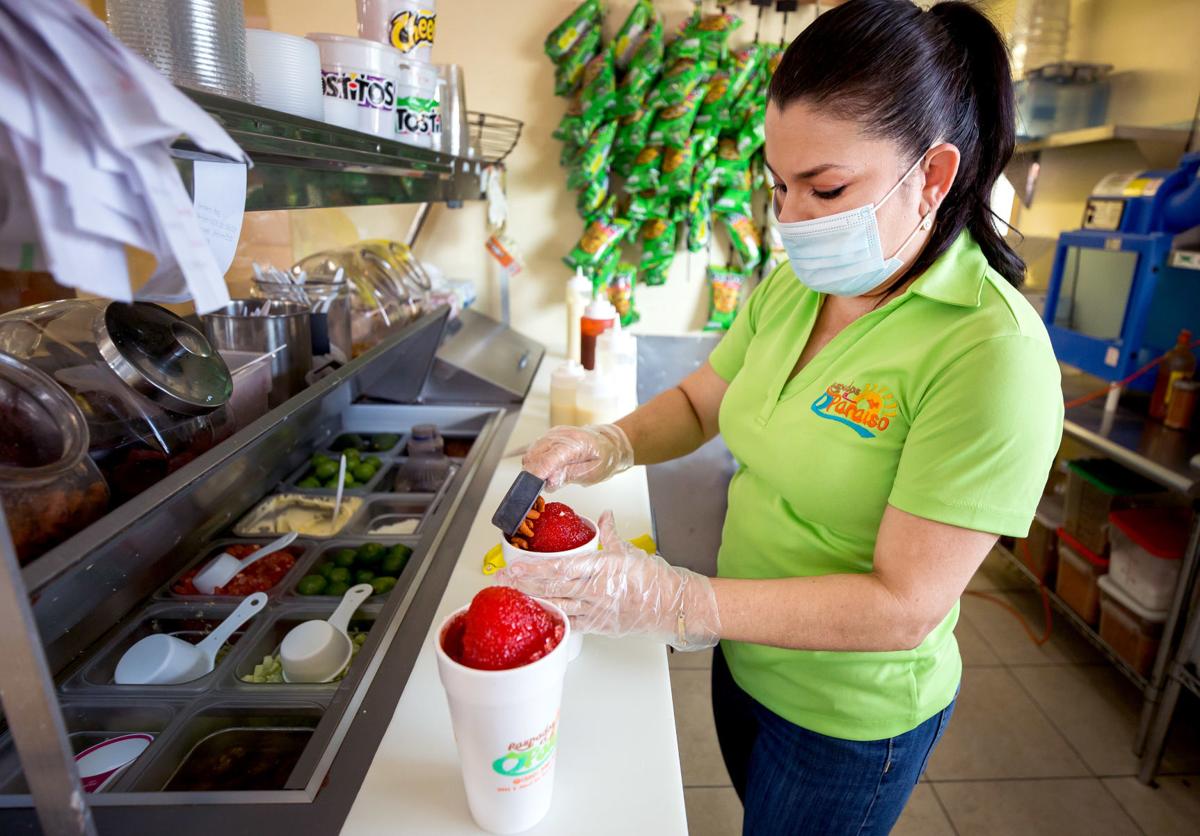 For raspado fans on Tucson's east side, the lime green facade of Raspados el Paraiso on East 22nd Street between South Wilmot and South Craycroft roads is a welcome sight.
The family-owned shop, which has been selling raspados, Tostilocos and other Mexican delights for the last five years, is one of only a handful of raspado shops on the east side of town.
The lack of competition, and the fact that they make a good product, has kept them busy, even during the pandemic.
"We have customers who come in once a week and some that come in once a day," said Jackqueline Vazquez, who manages el Paraiso for her mom, owner Ana Castro. "They don't even have to say anything. We know their orders by heart."
Now, the family is doubling down on Tucson's east side, with a second location that's opening this week at 7701 E. Golf Links Road, just west of South Pantano Road.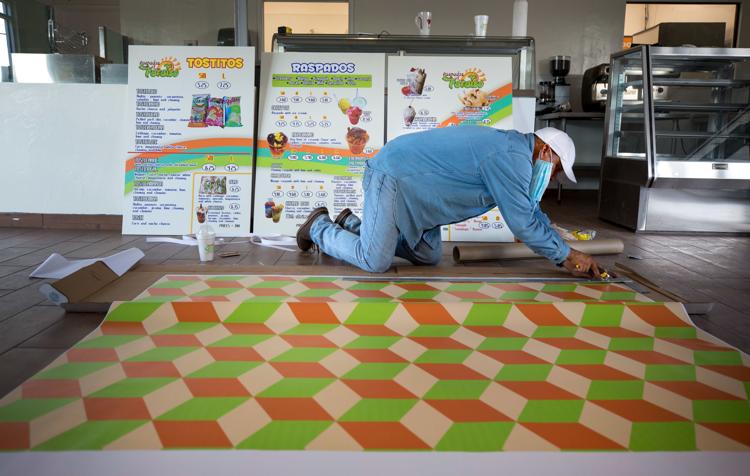 The building, once home to the Plant Kingdom nursery and coffee shop, is comparable in size to the original Paraiso, but comes with a large patio area that once housed rows of potted plants and other supplies for green thumbs. There is also a bigger parking lot.
The external walls are painted in the same signature bright lime green.
"We wanted to bring our business farther east and offer more outdoor seating," Vazquez said. "This may lead to other locations in the future."
The plan to expand was already in the works before the pandemic hit.
Castro has been making raspados for Tucsonans for close to 18 years. She opened her first raspado shop in town near East Grant Road and North Stone Avenue.
"My mom has customers who she knew when they were dating and now they are married with kids," Vazquez said.
For Castro, raspados are in the blood.
Castro's grandmother used to sell raspados from a cart in the Mexican state of Sinaloa, dishing out traditional flavors like plum and strawberry.
Castro still uses some of her grandmother's recipes.
Today, Raspados el Paraiso continues to be a family business. Vazquez' brother works at the shop, as does her cousin.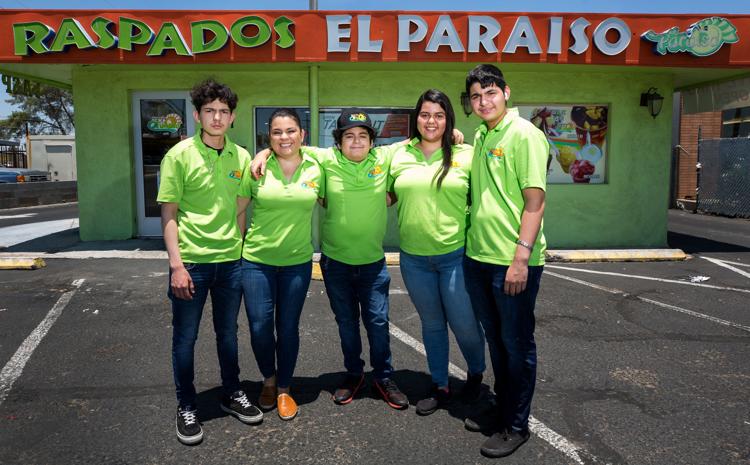 When the pandemic struck and everything shut down, Vazquez said they were worried the business might not survive, but the family adapted quickly. They converted a window toward the back of the shop into a drive-thru.
Dine-in service is still not an option, but customers can either walk in and order at the counter or order at the window and wait for their treats in the parking lot.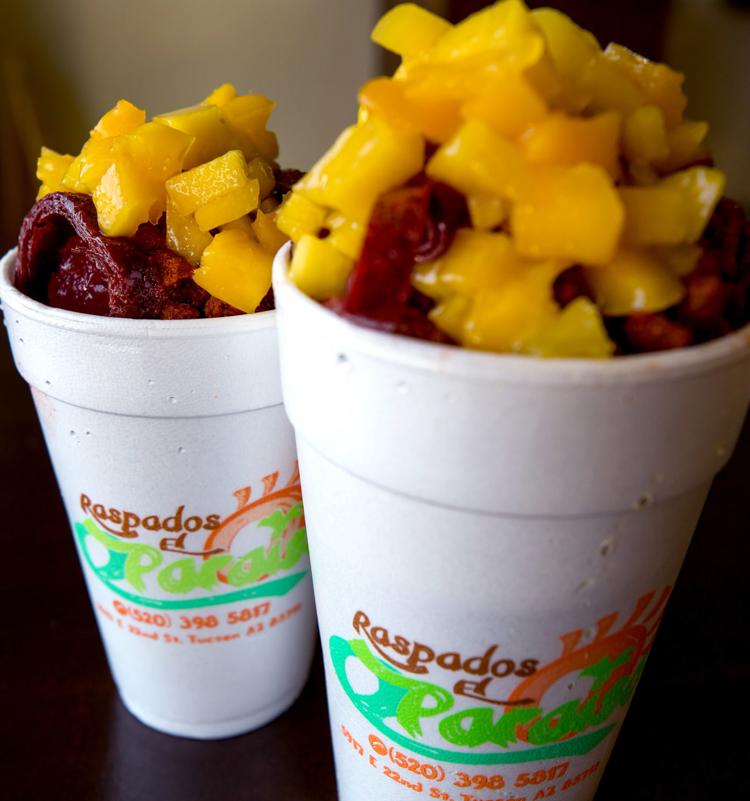 "It is not as personal that way, but it's safer," Vazquez said. "We are used to seeing people and talking to them about their lives and families."
Vazquez said el Paraiso made it through the initial pandemic lockdown without having to lay anyone off or make any other significant cuts.
They also had enough money in the bank to keep their dream of a second location, a new spot for new and old customers, alive.
"Because we are on the east side, we have people coming in who have never had a raspado," Vazquez said. "You have to explain to them what it is, but they love it. It is a cultural experience."