For the first time in the 13 years that it has been honoring local musicians, the Tucson Musicians Hall of Fame will not hold an in-person live event when it inducts its 2020 Hall of Fame class.
The move to the virtual world comes courtesy of the pandemic that has vastly altered live entertainment as we know it, forcing everyone from orchestras to singer-songwriters to take their music to streaming platforms.
The Tucson Musicians Museum, which launched the Hall of Fame two years after George Howard formed the organization 15 years ago, is hosting a virtual ceremony on its website (tucsonmusiciansmuseum.org) from 7 to 9 p.m. Saturday, Sept. 26. The event will celebrate the achievements of a half-dozen Tucson musicians whose impact on the community has been pretty extraordinary.
"We normally have it in the convention center, but it's under construction," Howard said. "Plus you got the COVID. Virtual is the only way to go and we wanted to keep it consistent. Hopefully we won't have to do this next year, but I just wanted to keep this going."
The museum will add seven names to the more than 160 musicians it has inducted since 2007. In its first year, the museum inducted nearly 60 musicians.
This year's honorees are Crystal Stark, Nancy McCallion, Catherine Zavala, Bruce Halper, Robert Zucker, Francis Covington and Ed Alexander.
Howard said candidates for induction must live in Tucson and have played music for at least 25 years, including nationally and internationally. Inductees also must have a history of community service, which many do largely through teaching, Howard said.  
Here are the 2020 inductees: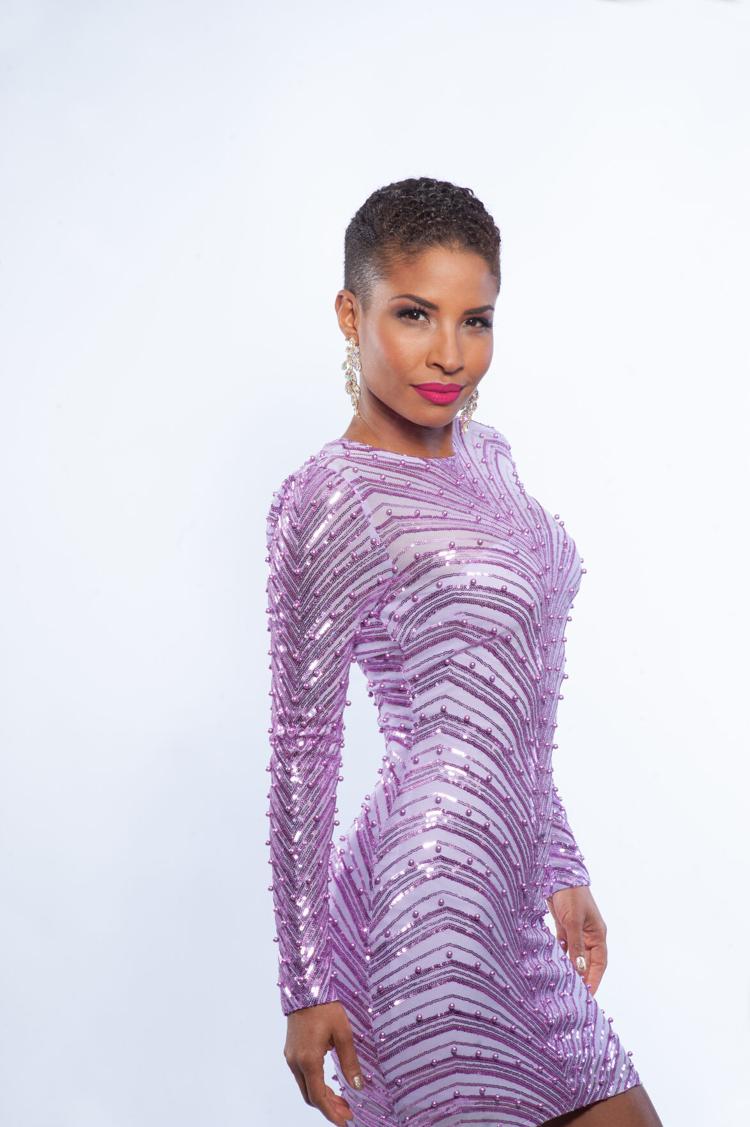 Crystal Stark
Most musicians wait a lifetime for their first paid gig.
Stark was in the fourth grade.
She was 9 and a friend connected her with a folk guitarist. The pair sang for 30 minutes at a local restaurant. Diners passed a hat and when the show was over Stark's cut was $40.
"I knew right then I wanted to pursue a career in music. That was 29 years ago," she said.
The singer, who can soar to the high end of her soprano range and go soulfully low to the alto when she's singing one of her favorite genres, gospel, never looked back.
In 2005, she took her immense vocal talents to the worldwide stage when she competed with 100,000 others for a shot on the fifth season of "American Idol." She placed 44th, which set her off on a musical journey that has included appearing on national TV shows, including "The Tonight Show," "The Ellen Degeneres Show," "Regis & Kelly," "The Today Show" and "Jimmy Kimmel Live," as well as international tours with her alma mater University of Arizona Studio Vocal Jazz Ensemble and a month touring China with the UA's Studio Jazz Big Band.
Stark, a longtime music teacher in Vail and the mother of two young sons, left her day job in August to open Crescendo Vocal School for vocalists of all ages and experiences. She also juggles a steady performance career that criss-crosses pop, R&B, jazz and the Great American Songbook, including critically acclaimed tributes to Ella Fitzgerald and Donna Summer and other prominent female legends.
Stark said of her Hall of Fame induction: "This is a league of musicians and entertainers I have long admired and/or worked with. It's such a wonderful feeling to be a part of such an extremely talented group of artists."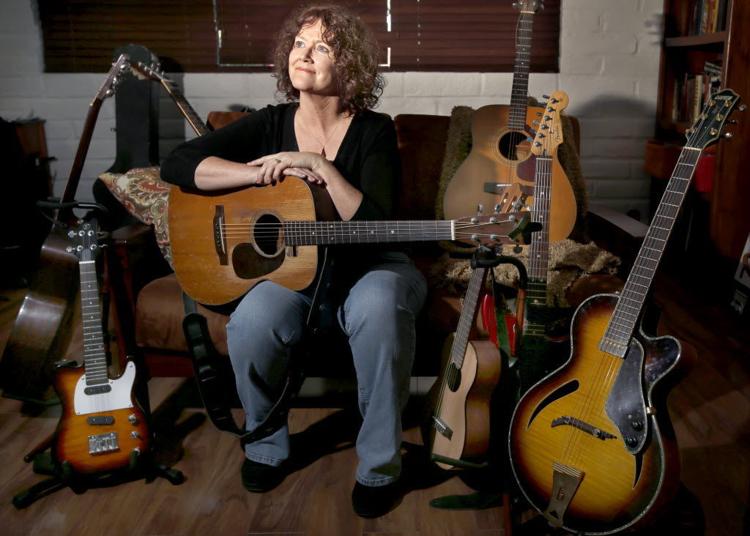 Nancy McCallion 
For decades, McCallion has been a constant on Tucson marquees, either with her celebrated Celtic-flavored band The Mollys in the 1990s or with her handful of country-inspired bands, including The Last Call Girls. But it is largely her work with The Mollys that has landed her in the Hall of Fame.
The band, which McCallion started with fellow 2020 Hall of Fame inductee Catherine Zavala in 1989, toured widely in its early days, showcasing Irish and Tejano influences to audiences throughout the U.S., Canada, Europe and Australia.
The band continued performing and recording until unofficially disbanding in 2004, although members performed occasionally until around 2012, doing shows around St. Patrick's Day or Halloween.
McCallion, who spends her days as a public school teacher, has her hands in several music projects, including several divas acts with the Gaslight Music Hall in Oro Valley. On Nov. 24, she is set to perform with her Pandemic Band on the Hotel Congress patio downtown.

Catherine Zavala
After leaving The Mollys, Zavala, who continued to work with McCallion in some of her post-Mollys projects, traveled the globe for a decade or so, soaking up musical influences that she brought to bear in her latest project, Minute2Minute.
The eight-piece band that she formed in 2012 draws from a hodgepodge of musical influences that Zavala has dubbed "Pulk Fonk" — a fusion of punk and folk, with flashes of sounds borrowed from around the world. The band is a cross-cultural vehicle that allows Zavala to connect with listeners on an emotional level.
"Emotion is how we learn and develop as people, as a family, as a community," Zavala explained. "My personal experience is one of allowing — relying on — music to bridge the gap between an emotion and an expression of that emotion. Tricky stuff in the best of times."
The band rarely performs these days, although it is planning a Zoom concert in November, when it will release its second CD, "Travelers, Transients, and Tourists." The album is dedicated to bass player Brian Corkill, who died last November.
"The years I spent performing with the Mollys and singing songs written by Nancy McCallion probably kept me alive and out of jail," she added. "Without this kind of creative outlet, who knows where I would have focused my energy. And now, with M2M, my performances are about recreating and experiencing everyday life within other cultures."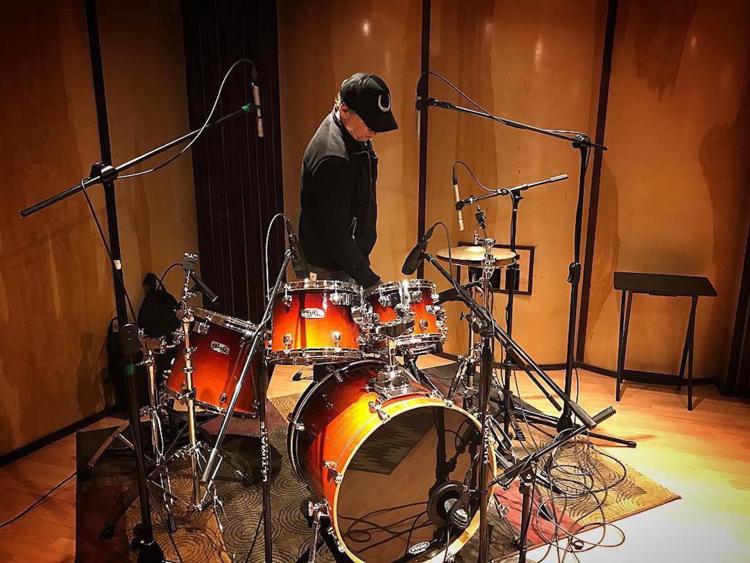 Bruce Halper 
Halper was new to Tucson and still in his early teens when he joined his first band while attending Catalina High School.
The Bronx, New York, native who played drums found himself three years later playing at bars and with a handful of cover bands in the bustling late 1970s Tucson music scene. By the mid-1980s, he was playing drums for Tucson singer-songwriter Rainer Ptacek before joining Tucson's pre-eminent desert rock band, the Sidewinders.
"And all of a sudden I'm on RCA Records and touring Europe," the 59-year-old Halper recalled last week. "That was, of course, a life-changing experience. Being in Europe, the fans loved us."
Halper left the Sidewinders in 1998 and for 15 years channeled Tony Bennett and Frank Sinatra in a band he fronted that covered some of the biggest hits to come out of the roaring Rat Pack era. He also has sat in with a number of Tucson artists, including Leila Lopez, and is currently a member of Eric Schaffer & The Other Troublemakers, which regularly plays gigs at Monterey Court.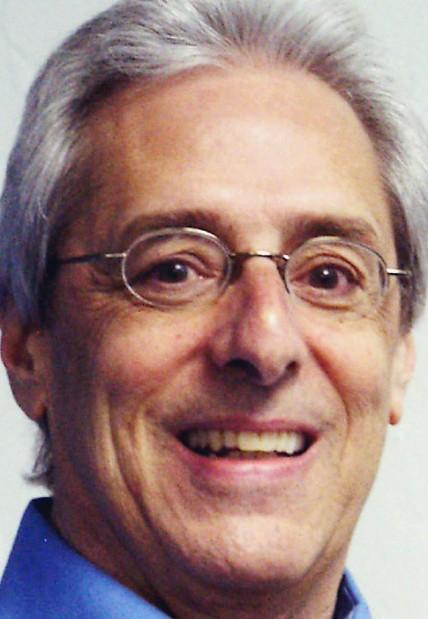 Ed Alexander 
For nearly five decades, Alexander was the soothing, familiar voice on Tucson radio who introduced us to a host of national and international artists throughout the 1970s and '80s.
Being a radio DJ was not what he dreamed of when he was playing in his junior high school garage bands growing up in Allentown, Pennsylvania, in the 1950s-'60s. He wanted to be a rock star, but when that dream fizzled, Alexander, whose family moved to Tucson when he was in high school, turned his focus to being the guy who spins the rock stars' records.
His first job in Tucson was with the then No. 1 Top 40 AM station KTKT. Throughout the 1970s and '80s, he was behind the mic at KTKT. In the summer of 1979, he launched Tucson's album rock station KTKT-FM (now KLPX). Other radio stints included MixFm.
Alexander also built a resume of public service, hosting countless community campaigns as well as doing voiceovers in commercials and was the national radio voice of The Harlem Globetrotters and the Ringling Bros. and Barnum & Bailey Circus.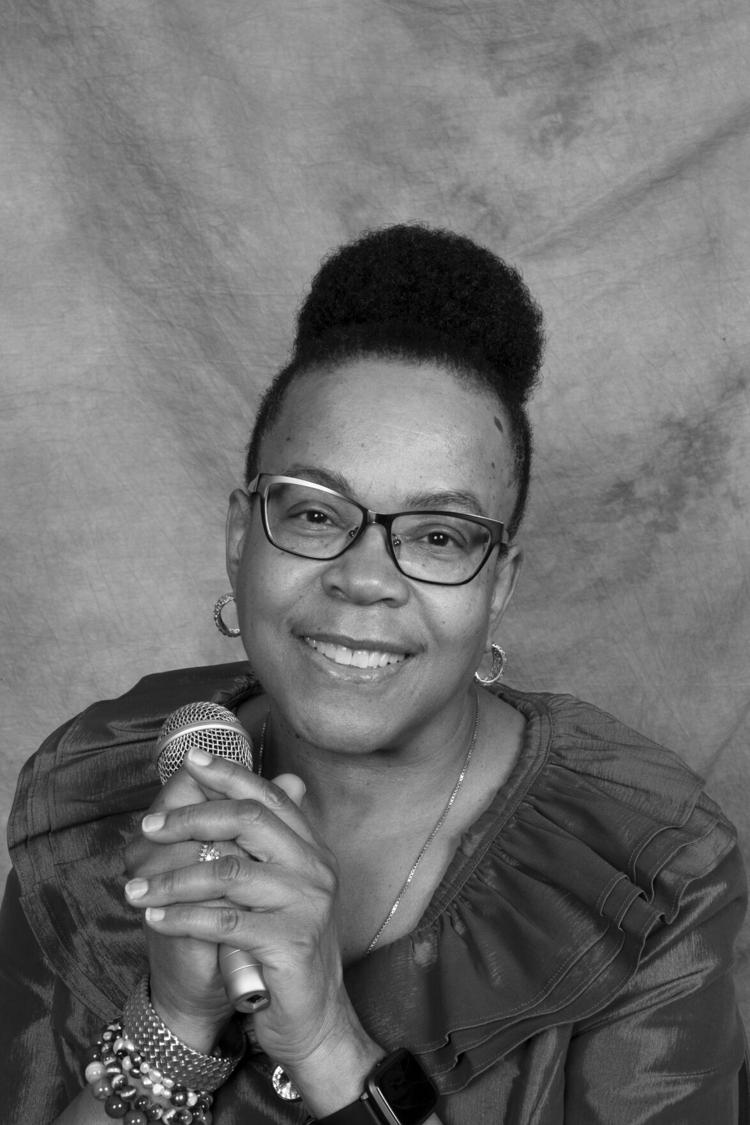 Frances Clary "LaLa" Covington 
You could say that gospel music is part of Covington's DNA and you wouldn't be far from the truth.
Music was part of her life from her childhood, when she sang with her six sisters and brother, and she never left it.
When her husband was assigned to Davis-Monthan Air Force Base in 1983, she wasted no time finding her voice in her adopted hometown. She led the youth choir at the Bacon Memorial Church Of God In Christ — it's now the Trinity Hope Church of God in Christ — and quickly established a reputation for shaping the talents of young people. In 1988, Covington joined the Tucson Chapter of the Gospel Music Workshop of America and today is the chapter representative. 
It is her work with young people that was truly inspiring. Her impact started with that west-side church choir and then blossomed, including teaming up with her friend Rochelle Magee to co-found Young People With A Vision, a youth choir whose members came from throughout Southern Arizona and ranged in age from 3 to 30.
Covington was also the vocal director of Palo Verde High School's gospel choir, the Voices of Triumph, which she led from 1989 to 1993, lining up performances in schools, churches, conventions and local and statewide events to give the members a taste of performing before a live audience.
Her philosophy in life, according to her bio: "Build upon the melody of the song to find the perfect harmony for your lives!"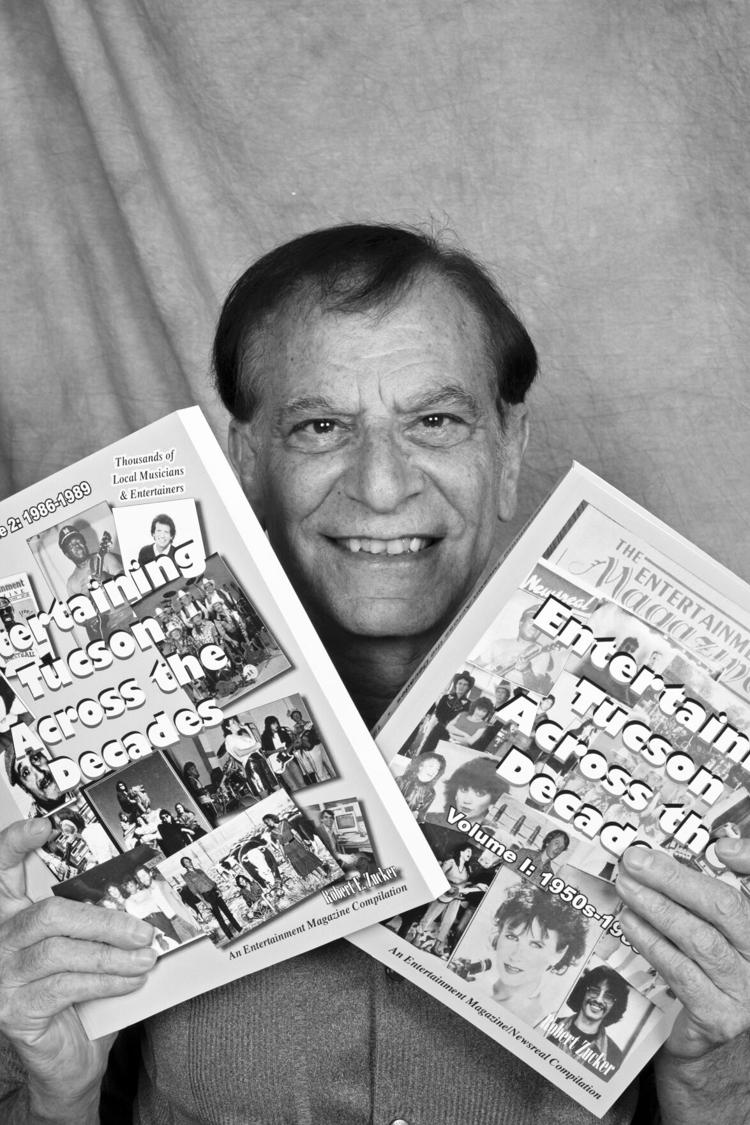 Robert E. Zucker 
Back in the early days of online publishing, Zucker was a pioneer. He took his Entertainment Magazine, which he published as a monthly print product in Tucson from 1977 through the mid-1990s, to the internet as one of the first news publications in January 1995. The zine, as those early online publications were called, covered local entertainment and musicians. The publication continues today at emol.org, where you also can find links to its sister publication, Tucson Teen, which was Tucson's first newspaper for teens when it was launched in 1978.
Zucker's internet saavy landed him a role teaching internet publishing for a dozen years at the University of Arizona School of Journalism and Pima Community College in the early 1990s. He is credited with developing the department websites and courses at both schools that pioneered the internet.
You can cruise through highlights of his work chronicling Tucson's entertainment scene from the last half of the 20th century in the three-volume anthology  "Entertaining Tucson Across the Decades," which includes original photographs, interviews and Entertainment Magazine articles. The publication is available on Amazon.