Tucson's title as a UNESCO World City of Gastronomy — the first in this country to receive the label — isn't just about food.
It's about our food system, and the honor came because Tucson has a local, interconnected and ancient one.
Historic preservation officer Jonathan Mabry compiled the 16-page application for the designation, detailing the multitude of programs, organizations, and festivals in Tucson that connect the food system, as well as its 4,000-year-old agricultural history.
"We're rebuilding our foodshed and we're relocalizing our foods; we're reconnecting to our food heritage and history; we're developing innovative approaches to address food security and food justice," Mabry said. "It's all of those innovations in all those different areas that qualified us for the designation."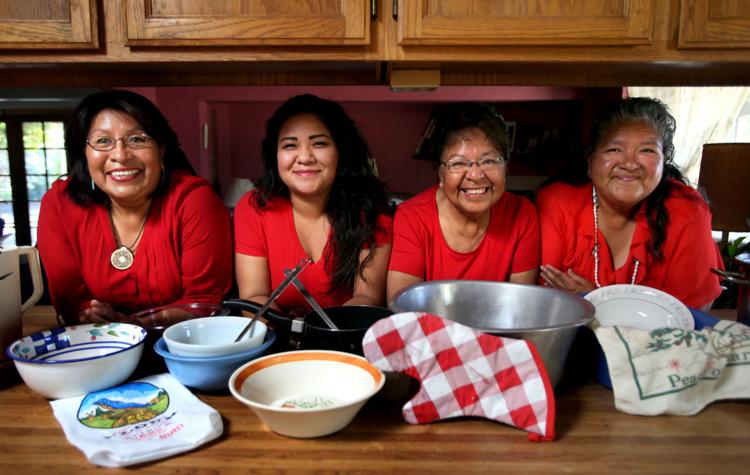 In an application stuffed with what makes Tucson's food system unique, it is the interconnectivity of those systems that stands out.
Some of the programs mentioned in the application include the University of Arizona Compost Cats, the San Xavier Co-op Farm, Native Seeds/SEARCH, Tucson Meet Yourself and Las Milpitas Community Farm.
Compost Cats teaches attendees of Tucson Meet Yourself what waste is compostable; Las Milpitas uses the Cats' compost; San Xavier provides space for that Cats' compost program; Native Seeds sources some of its product from San Xavier; and Las Milpitas often grows its seeds.
The community supports the system, and groups lean on one another to function and thrive.
Chris Lowen, director of Las Milpitas, a program of the Community Food Bank of Southern Arizona, sees the importance of local neighborhood support out at the west-side farm, which is in the middle of one of the worst food deserts in Tucson, serving mostly low-income families.
"We wanted to start a community farm where people could come and learn to grow food together, and also build a stronger, healthier, community," Lowen said.
"We're trying to break down some of those barriers that keep people from growing food."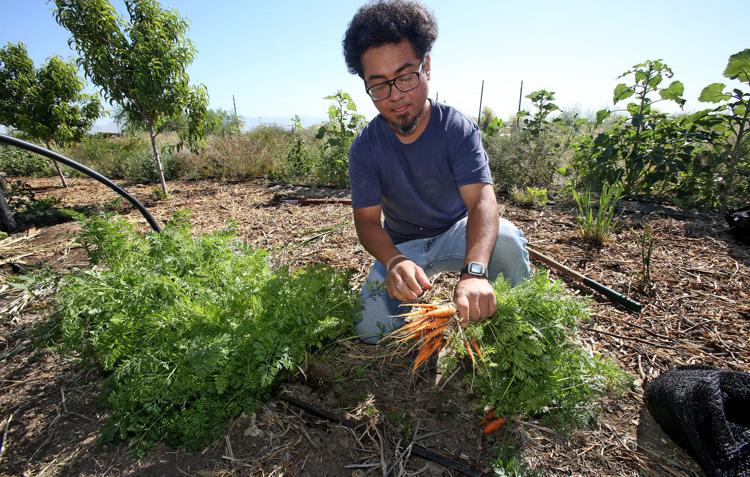 The designation, in essence, speaks to how Tucson has come together to support local growers, protect heritage foods and honor the richness of cultures here, said Maribel Alvarez, executive program director of the Southwest Folklife Alliance.
"I know that we have changed many hearts and minds who didn't know what they were looking at before," Alvarez said of Tucson Meet Yourself, an annual festival that celebrates cultural diversity and education.
Food is often an easier way for some to experience a culture; it's the carrot on a stick that entices people to learn about something new and different, Alvarez said.
Gastronomy isn't just a synonym for edible, Alvarez said. Gastronomy is "edible stories."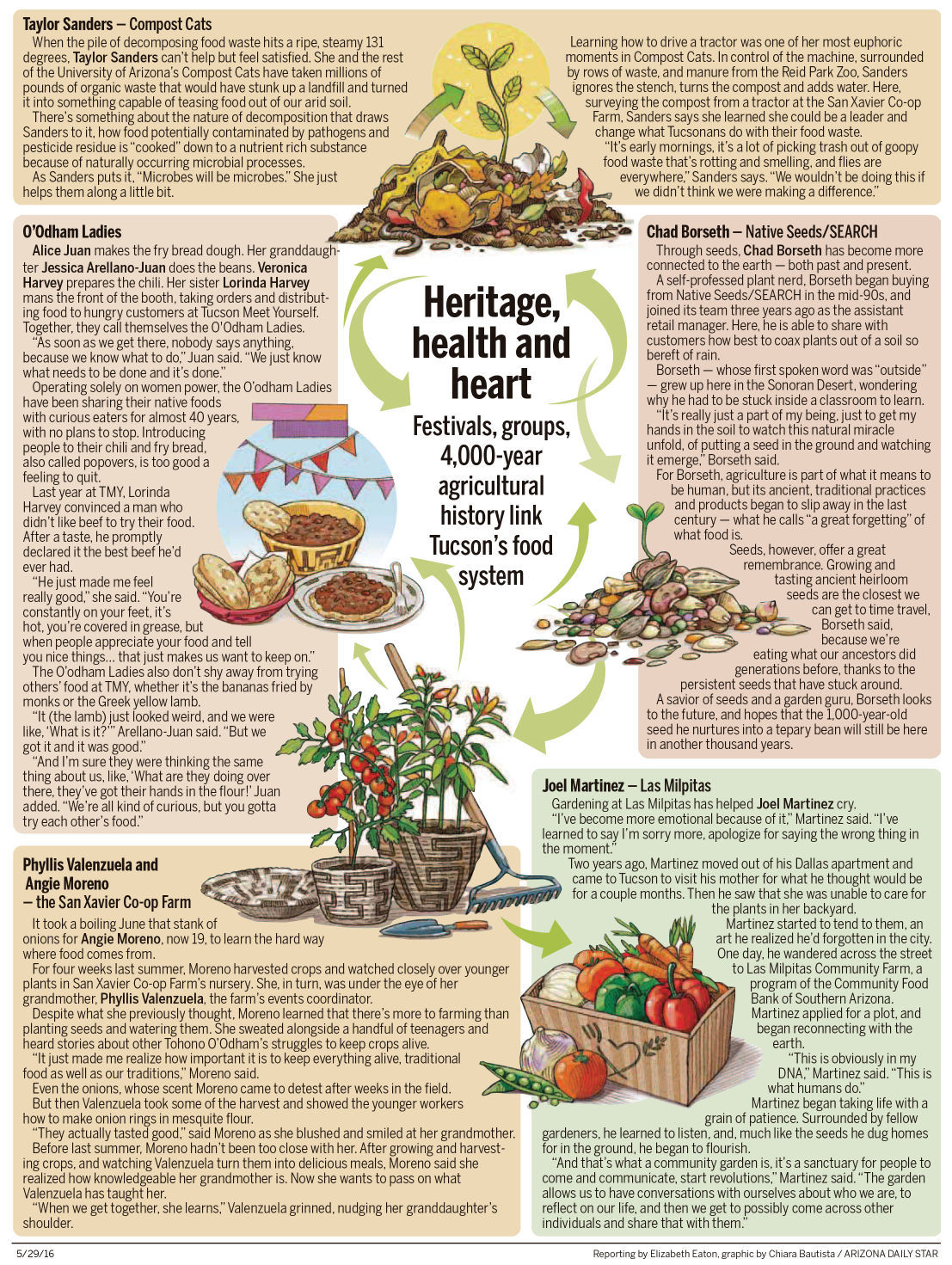 Elizabeth Eaton is a University of Arizona journalism student apprenticing at the Star.