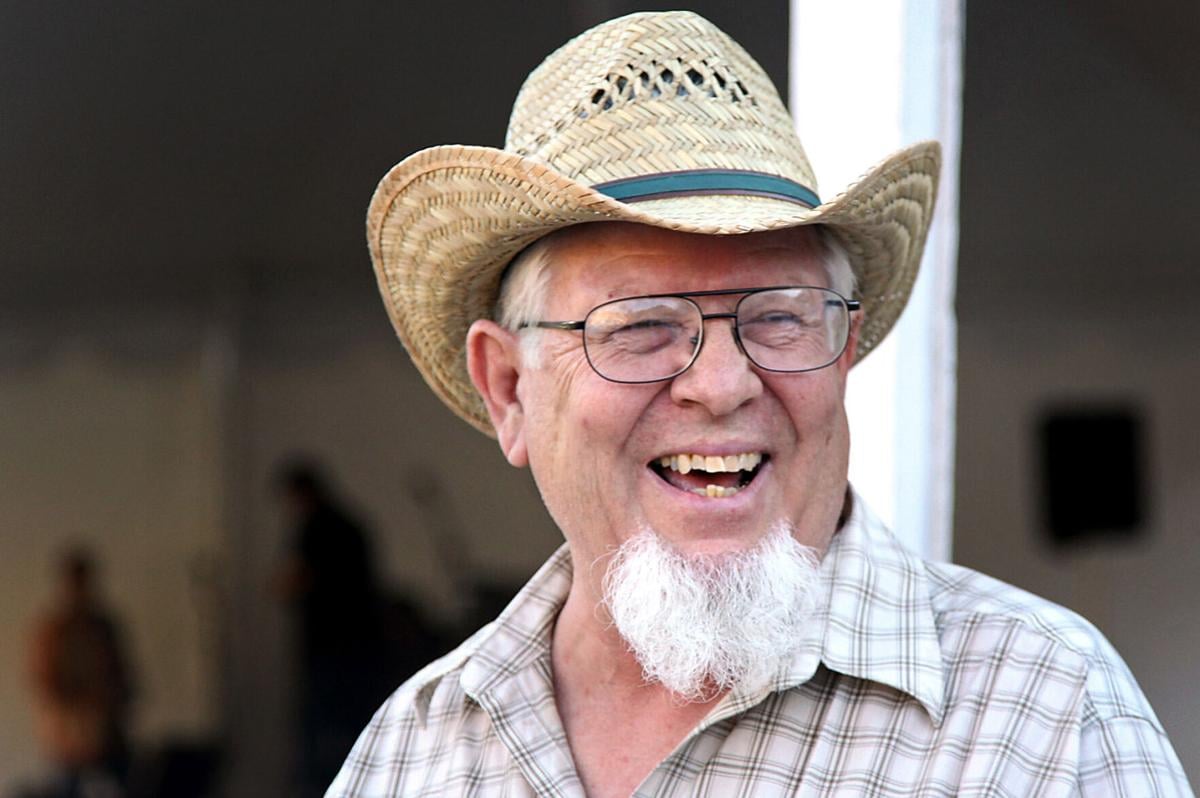 Ned Sutton liked to tell people "I'm not here to judge, I'm just here to point things out."
And point things out he did, on a wide range of topics including the subject of death.
He hated when people would announce that so-and-so had "passed." They didn't pass, he would retort; they died.
So when Sutton died early Saturday, Sept. 18, Katherine Sutton, his wife of 48 years, sent out an email to his friends and musical associates.
"I was telling everyone that if you tell anyone about Ned dying, do not say he passed away," she said, channeling her husband's rant.
Leave it to Sutton to get the last point across, even in death.
Sutton, a longtime colorful fixture in Tucson's traditional country/Americana music scene, was 73. His wife said that although he had never been formally diagnosed, they believe her husband had had Lewy body dementia — a degenerative condition similar to Alzheimer's disease — for years before it worsened last summer and led to his death.
Sutton, whose family moved to Tucson when he was a senior in high school, started his music career in the early 1970s while attending the University of Arizona. That's where he met his wife, who saw him playing bass with Big Jim Griffith at Louie's Lower Level in the basement of the Student Union. He also regularly played The Cup, a popular venue near the UA's Main Gate.
But music back then was a hobby for the 1966 Catalina High School graduate while he studied nursing and then secondary education.
He taught for a short while until the tug of music led him to form the acoustic bluegrass band Fast Eddie and the Rodeo Kings. They played steady gigs but Sutton wanted to plug in and play country swing like the popular Tucson band Dusty Chaps.
The Chaps had put Tucson on the map, landing a major label record deal and touring nationwide.
At one of their Tucson gigs, Sutton introduced himself to Chaps bass player George Hawke. When Sutton's band broke up not long afterward, Hawke tapped him to became a roadie.
"Ned went all over the country with us and was genuinely hilarious," Hawke recalled. "The Dusty Chaps, at that point, we'd been together for a very long time and we had seen everything and done everything. And people were grouchy and Ned brought a lightness to a situation that was not always light. He was just a funny guy to have around. He made the mood less tense in a very positive way."
Sutton also "almost drove us off cliffs in the tour vans, and that's just the way things are," Hawke added with a laugh, recalling that part of Sutton's roadie job was to drive one of the vans. He also was in charge of merchandise sales.
"He would sell merch and oftentimes his schtick that he would do to sell the merch when we weren't playing would be far more entertaining than we were," Hawke said. "It would be different every night and the audience would love it."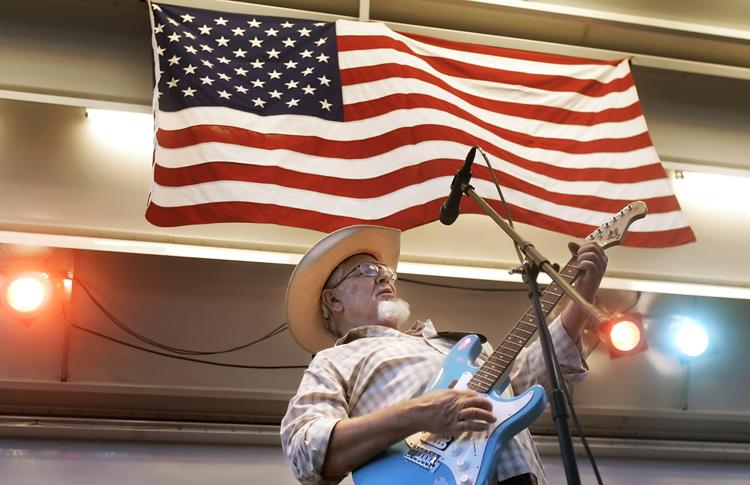 When Hawke left the Chaps in the late 1970s, he teamed up with Sutton on "Drugstore Cowboy," Sutton's one and only studio album recorded in Tucson and released in Germany in 1978 on Teldec, the German imprint of American behemoth Warner Music Group. Hawke wrote all of the songs and Tucson musicians Shep Cooke and Uncle Dave Jeffrey played on the album, which was never released in the States.
After "Drugstore Cowboy," Sutton formed the country band Ned Sutton and The Rabbits, which played around town for a couple of years before Sutton was arrested on drug charges and served two years in prison. His friends and wife say the bust was classic entrapment, a case of Sutton doing a favor for a friend who turned out to be a narc looking to cut a deal with police. Hawke recalled Sutton telling him that he was initially supposed to meet up with the friend earlier but had to cancel because he had to attend his neighborhood watch meeting.
Katherine Sutton said that while her husband was in prison, he earned a degree in graphic design, building on his lifelong love of art and cartooning; his cartoons were published in the Phoenix New Times and later the Tucson Weekly. After his prison stint, he stopped doing music for a living and got a day job at a print shop so that he could focus on his kids, son Cisco and daughter Thelma-Jean.
But Sutton never really stopped doing music. Throughout the 1980s and '90s, he played in a couple of bands and formed a couple more, gigging around Tucson including at Hotel Congress.
"Ned was so quintessentially cool Tucson," said Hotel Congress's David Slutes, former frontman of the popular 1980s Tucson indie pop band Sidewinders. "He was so funny. You couldn't call him an outlaw, but he had a streak that was so alternative, yet he was doing traditional country. ... But his manner and attitude were just cooler."
"I just loved hearing him sing," said Tucson singer-songwriter/guitarist Peter McLaughlin, who occasionally performed with Sutton. "He had the right feel and the right way of harmonizing and he just added to the overall stage presence. He just had that stage presence that your eyes would focus on."
Mandolin player/singer Ric Volante and bass player Dan Sorenson, formerly of The Mollys, were part of Sutton's final act, Ned Sutton & Last Dance that he formed around 2012. The band started out as a four-piece but Sutton slowly added more players, bringing steel peddle and drums for their standing Sunday gigs at The Boondocks.
"As a band leader, he was not the most organized, but he could really connect onstage with the audience," said Volante, a former Arizona Daily Star investigative reporter. "He had a certain charisma that came out best in front of a crowd of dancers and they could feel his passion."
"His personality came across on stage and it was genuine," added Hawke. "That's hard; that's rare that someone has that. If you have a big enough personality that you can be yourself and it translates to an audience in a way that it's bigger than life, that's a special quality to have. And he had that."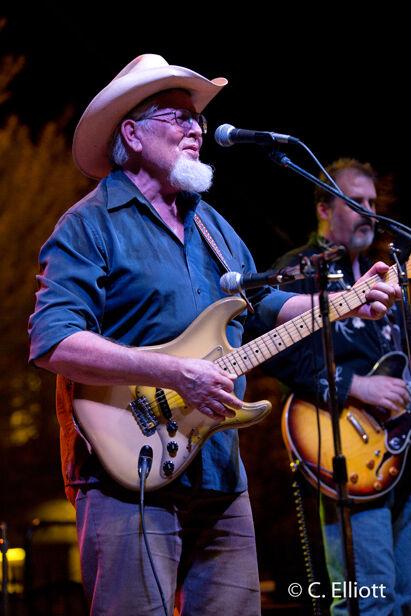 Volante said he last spoke to Sutton two weeks ago and "he was still talking about all the songs he wanted to play, still making lists of songs, still making plans to record."
Slutes and fellow Sidewinders member Rich Hopkins had tried to call Sutton last week to discuss plans for an upcoming Tucson music retrospective that Hopkins had compiled. Slutes and Hopkins were hoping Sutton. who designed the cover of the Sidewinders debut album "¡Cuacha!" in 1988, would be up to performing at the "Whole Enchilada" show Oct. 22 and 23 to celebrate Hopkins' project. The event has since been pushed back to March due to a production glitch with the three-LP box set produced by Hopkins.
In addition to his wife and children, Sutton is survived by three grandchildren; twin sisters Jane Vance of Tucson and Joyce Reik of Pinetop; and a brother, Wade Sutton of Denver.
Katherine Sutton said memorial services will likely be held in early October.