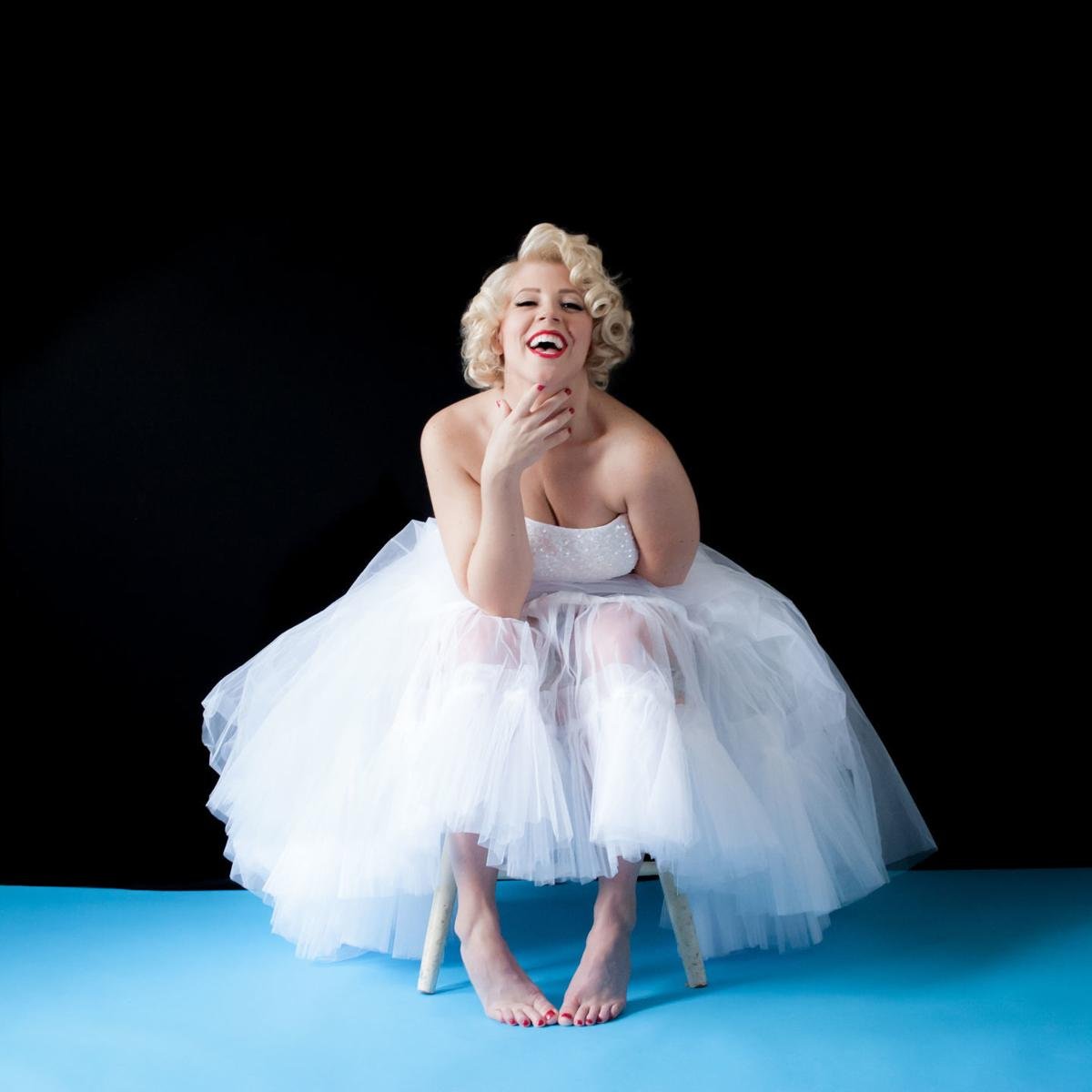 Marilyn Monroe died in 1962.
But the actress has lived on in legends about her sorrows, her triumphs, her movies and her love life.
Erin Sullivan tells us about it when she brings her one-woman show, "With Love, Marilyn," to the Old Pueblo. She'll be at the Temple of Music and Art Feb. 14-17, courtesy of Arizona Theatre Company.
Sullivan, who travels the country with the show, deeply researched Monroe for this production.
"Marilyn was a beauty and a smart one," she said in a 2018 interview. "I think she played a game — like a chess match. She made a lot of moves to get ahead but lost. She was more than just a pretty face. She was a fighter, a survivor, a victim, and a talent in a time in which women had barely any power, strength or voice."
The premise of the show is a look at a rehearsal of a show Monroe is preparing to open. Sullivan, backed by a three-piece band, will perform songs that Monroe had put her distinctive stamp on, such as "Diamonds Are a Girl's Best Friend" and "I Wanna Be Loved By You." But she uncovered some Monroe recordings of lesser-known songs, and a few of those are thrown in, too.
And it's apparently working, as this review from Stage Scene LA says: "Breathy-voiced as the screen goddess we've come to know and love, deeper-throated when not in the public eye, and never less than committed to the role, Sullivan may not be an absolute dead ringer for Marilyn, but … it doesn't take long to believe yourself in the presence of the real thing, and Sullivan's vocals are sultry and sensational."
Before she slipped into Monroe's slinky gowns a few years back, Sullivan worked in regional and New York theater, including the national tours of "Hairspray" and "Grease."
"With Love, Marilyn" is 7:30 p.m. Feb. 14-16 and 2 p.m. Feb. 17 at 330 S. Scott Ave. Tickets are $50 at arizonatheatre.org or 622-2823.
Contact reporter Kathleen Allen at kallen@tucson.com or 573-4128. On Twitter: @kallenStar.