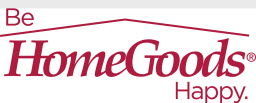 National home furnishings retailer HomeGoods has purchased 100 acres of undeveloped property near Tucson International Airport, and confirmed it plans to open a distribution center on the site.
Massachusetts-based TJX Companies, which owns HomeGoods, paid $9,531,270 to buy five parcels on the 3600 block of East Corona Road near South Alvernon Way, according to documents filed with the Pima County Recorder's Office.
"The company is planning to build an approximately 800,000 square-foot distribution center on the site to help service the Company's growing network of HomeGoods stores in the Southwest and Western parts of the U.S.," according to a news release from Doreen Thompson, vice president of communications for TJX Companies.
Thompson could not be reached for further comment on Wednesday.
The company was drawn to Tucson in part by a combined city/county incentive package worth nearly $1.6 million in tax and fee write-offs in the first year — and totaling more than $6 million over 15 years.
Even with those write-offs, the development will be a financial bonanza for local governments because, as vacant land, the property now generates only about $44,000 a year in taxes. In addition to bringing up to 900 jobs, HomeGoods will also pay about $300,000 a year in property and sales taxes.
Tucson City Councilman Richard Fimbres, who represents the area, said finalization of the land purchase represents a win for the city.
"I think it's very positive for our community," Fimbres said, adding the move's impact will be felt communitywide.
The company plans to hire at least 400 people initially, with employment expected to grow to 900 workers over the years.
Fimbres said the overall economic benefit of the distribution center could reach nearly a billion dollars when considering construction activity, wages and ancillary effects.
"The economic-impact analysis said it could be about $870 million," he said.
Tucson Regional Economic Opportunities President Joe Snell also said the move represented a win for the region.
"This is going to have a big impact," Snell said.
Snell said several factors played into attracting HomeGoods, including proximity to an emerging market in Mexico and the existing transportation rail, air and surface transportation systems already in place here.
"We've definitely established ourselves as a logistic and transportation hub," Snell said, adding the group has been in discussions with other companies interested in building distribution centers in the region.
Regional governments have also been working to create a larger logistics and warehousing industry in the southern part of the metro area.
Pima County has identified areas south of TIA as prime locations for similar industries. County leaders have been working to get federal and state funding to build a connection between Interstates 10 and 19, the so-called Sonoran Corridor.
County leaders see the plan as the key to creating a robust logistics and manufacturing economy in the region.
The county has also looked at ways to help railway system expansions in the area to make the region a more attractive draw for similarly focused industries.
The Pima County Board of Supervisors finalized a reduced property-tax incentive package for the company in January. The Tucson City Council followed suit in March with an incentive package that includes reimbursement of city construction sales, use taxes and building permits.
Snell said the incentives were a big help in attracting HomeGoods, saying it represented "a real aggressive pro-business attitude."
Fimbres said any losses in taxes and fees associated with the deal would be more than made up for in the overall impacts to the regional economy.
"I think this council looks out for the best interests of the city," Fimbres said. "We practiced our due diligence."