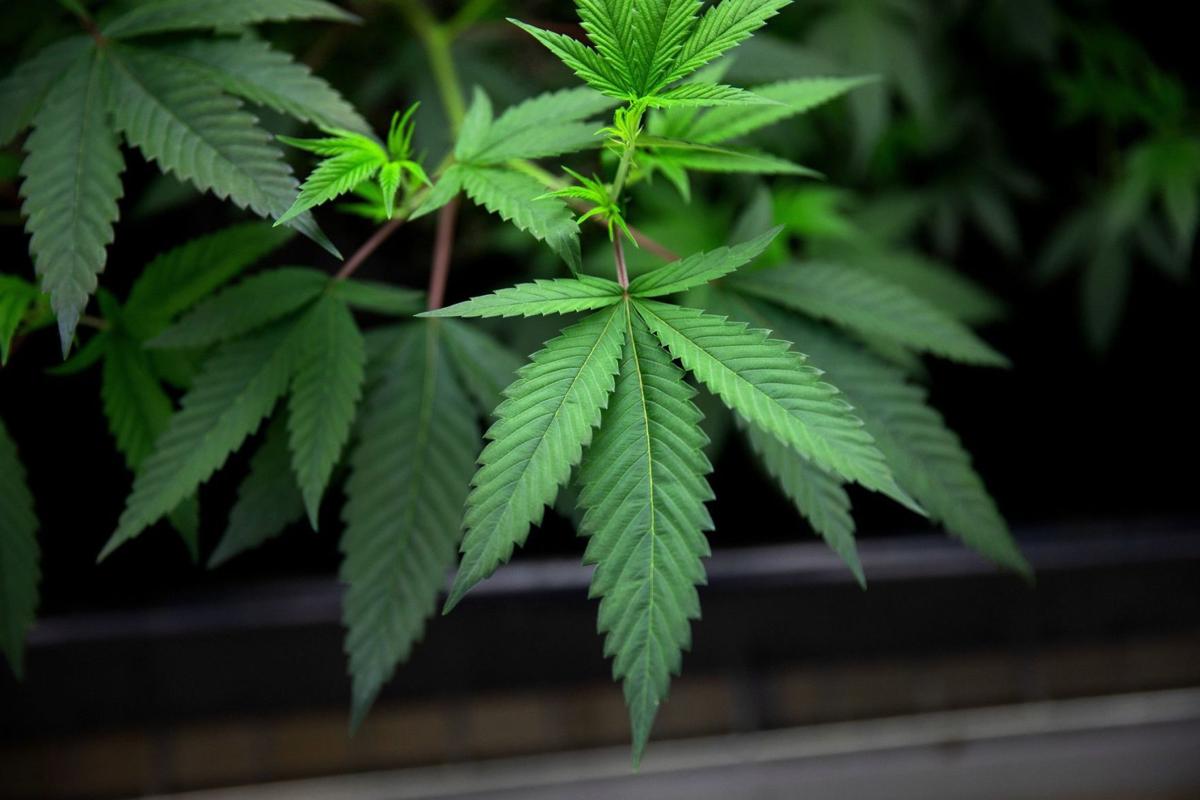 The rules governing eligibility for Arizona's program awarding marijuana dispensary licenses to individuals from communities hit hardest by the war on drugs are almost finalized.
But critics argue the rules do not go far enough to help those the program is intended for — lower income residents from underserved communities who have, or have a family member, with minor marijuana convictions.
Passed as part of Proposition 207, which made adult-use recreational marijuana legal in the state, the "social equity ownership" program sets aside 26 licenses for "people from communities disproportionately impacted by the enforcement of previous marijuana laws."
"It was also supposed to remove what lots of people viewed to be a perverse situation where a person selling cannabis with a license could become a billionaire and a person selling cannabis without one could go to prison for decades," said Julie Gunnigle, board member for the Arizona chapter of NORML, which advocates for reforming marijuana laws.
However, it does not mention specific communities.
While the program could be a game changer to Black, Hispanic, veterans and other individuals in underserved communities, it could also fetch license winners a cool payday — since the licenses can be sold — and ultimately leave out the people it was supposed to help in the first place.
The biggest problem
The inclusion of social equity licenses was part of a package of rules included in the recreational marijuana proposition ostensibly to level the playing field by allowing those who may have been impacted by the enforcement of drug laws to obtain a license, Gunnigle said.
However, according to Gunnigle, there is a fatal flaw at the heart of the program: the lack of constraints on the transferability of the licenses as soon as they are awarded under the social equity program.
She estimates a newly won license could fetch anywhere between $10 million and $20 million for the holder on the open market. That leaves the possibility where an individual is awarded a social equity license and turns around and sells it to someone who otherwise would not qualify.
"When you create a program like this, where licenses are freely transferable on Day 1 and are transferable to other people other than social equity applicants and doesn't have any strings attached … you've created a system that's just right for exploitation," said Gunnigle.
Zsa Zsa Simone Brown, a Black woman, veteran and owner of a cannabis lifestyle and wellness brand, agreed with Gunnigle's assessment.
"If that's what it says, and we're gonna allow a management services organization or someone who already has a dispensary to buy that, then it's no longer a social equity license," said Brown, who is a potential applicant seeking one of the licenses.
Brown would like language added that says a social equity license winner may sell his or her license but only to another qualified applicant, and not an already established business or corporation.
Brown's biggest fear is instead of a dispensary ending up in the hands of someone living in and from a community affected by the war on drugs or considered impoverished, it could end up in the new hip and trendy section of a city.
"You're not going to get anything different if you keep rocking with the same set," she said.
Broad rules, qualifications
Although not fully codified yet, the Arizona Department of Health Services, the agency tasked with overseeing marijuana distribution, issued a draft proposal in May laying out what qualifications and requirements applicants in the program must meet.
On top of a $5,000 nonrefundable application fee and having to have lived in the state at least three of the last five years, applicants must meet four of the following five stipulations:
A household income of less than 400% of the federal poverty level in at least three of the last five years. The current federal poverty level is $26,500 for a family of four, meaning an applicant's household income has to be less than $106,000.
The person has to have been convicted of charges related to marijuana or marijuana paraphernalia and does not have an excluded felony offense, or had a conviction and has petitioned for expungement of charges relating to the possession of less than 2½ ounces of marijuana.
The person has to have a spouse, surviving spouse, parent, child, sibling or legal guardian convicted of a violation of state or federal laws related to marijuana or marijuana paraphernalia.
Complete a state-approved training course on running a dispensary.
One rule has language that is still to be finalized by Sept. 1, according to the health department website:
An applicant has to have lived at least three of the last five years in a "community that has been disproportionately affected by the enforcement of Arizona's previous marijuana laws."
According to Steve Elliott, communications director for the state health department, the 26 social equity ownership licenses, which can be applied for during a brief window between Dec. 1 through Dec. 14 this year, will be distributed by way of random drawing sometime in late December.
Because the department expects so many applications to be submitted for the 26 licenses, the exact method of selecting the winners has yet to settled, Elliott said.
The rules, on their face, seem benign, and almost rise to the level of what the spirit of Prop. 207 meant to solve — leveling the playing field, but Brown said she does not see specific enough language within the rules to assure her the "social equity" part of the program is fulfilled.
"They have not mentioned that people of color and veterans and Hispanics had been the people who have been disproportionately attacked and have suffered throughout the war on drugs," she said.
Brown points to that broad language, the $5,000 nonrefundable application fee and some of the residential qualifications as hurdles that are seemingly made to keep her, and others like her, from realizing their true financial and business potential by allowing almost anyone to qualify and apply.
"I know some young men in my area who happened to be white men who would qualify for one of those easily based on this," she said. "They may have had a cannabis conviction or the area that they chose to live in … the different criteria just make it still so vague.
"I just feel like this is another opportunity for the state to collect millions of dollars in applications for a handful of licenses," Brown said. "And they're going to go to the people who already had them."